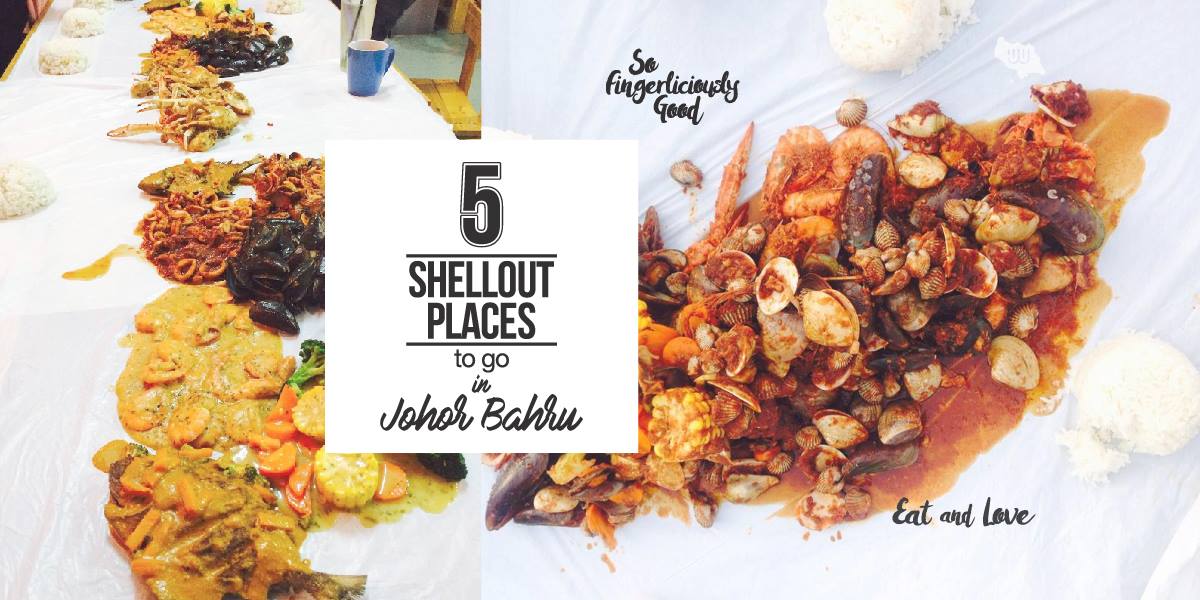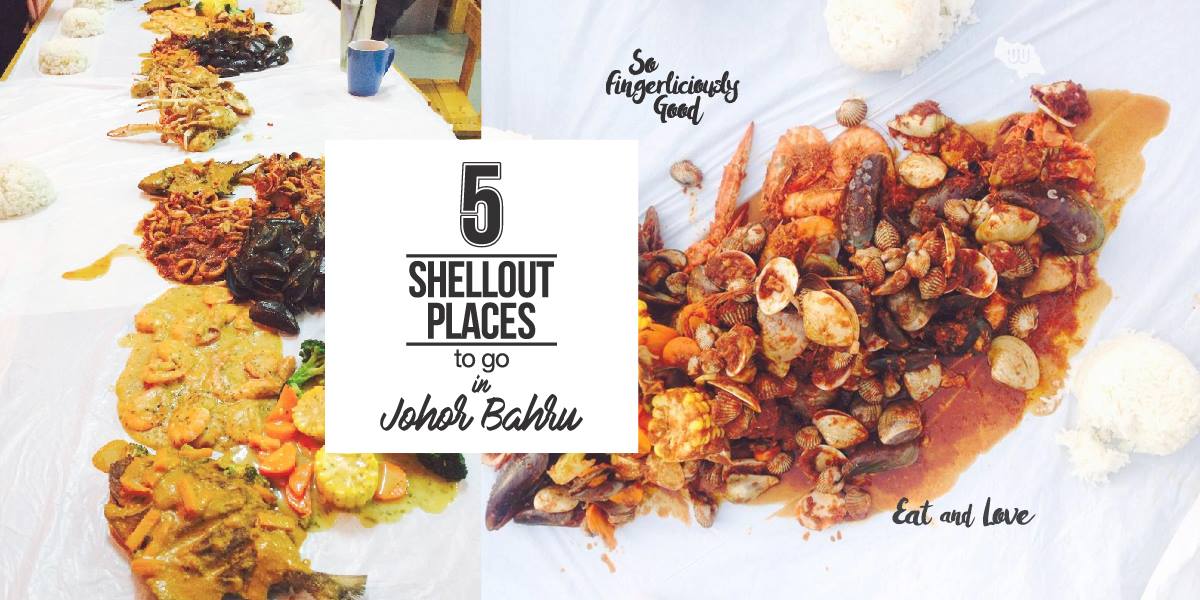 Seafood Tastes Better When Eaten With Hands!
My sincere apologies to those protecting their self-image; cutting down their weight or controlling their cholesterol... Why? Because I can tell you SHELLOUT is definitely addictive! It is a new wave piercing in JB that needs you to wrap your hands in plastic (or even none!) and gobble up the palatable spread of goodness from the sea right off the table! Barbaric you say? Well who cares when you get to lick your fingers off with pure contentment!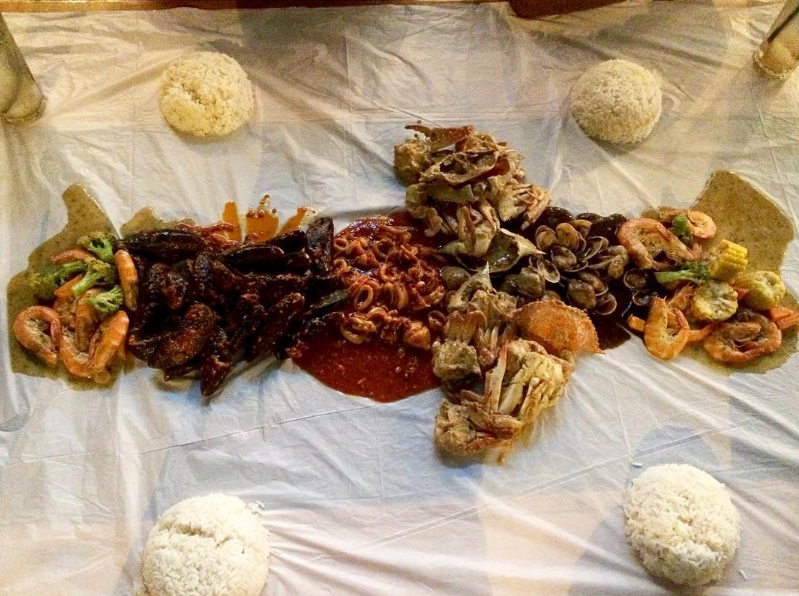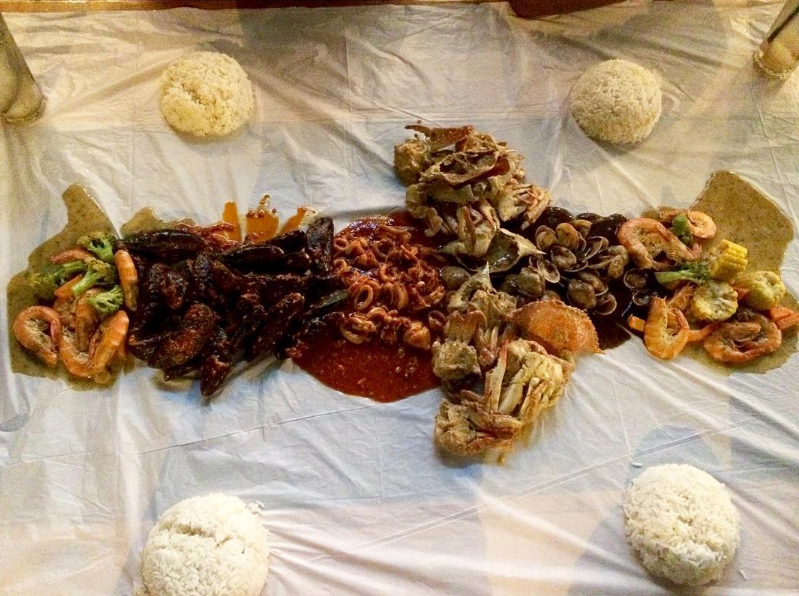 Photo Credit: @syazwaniramlan / IG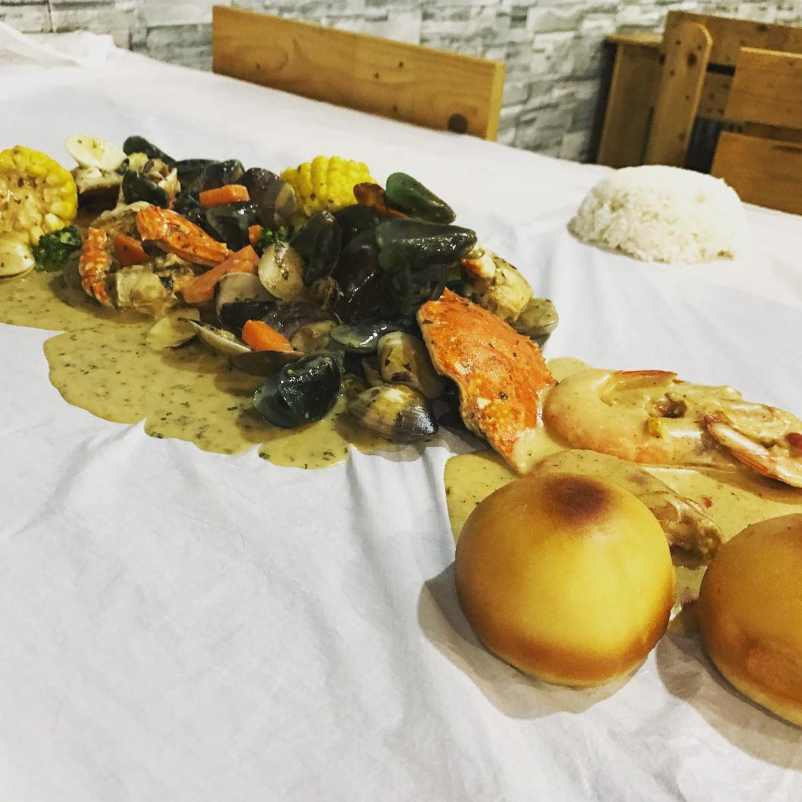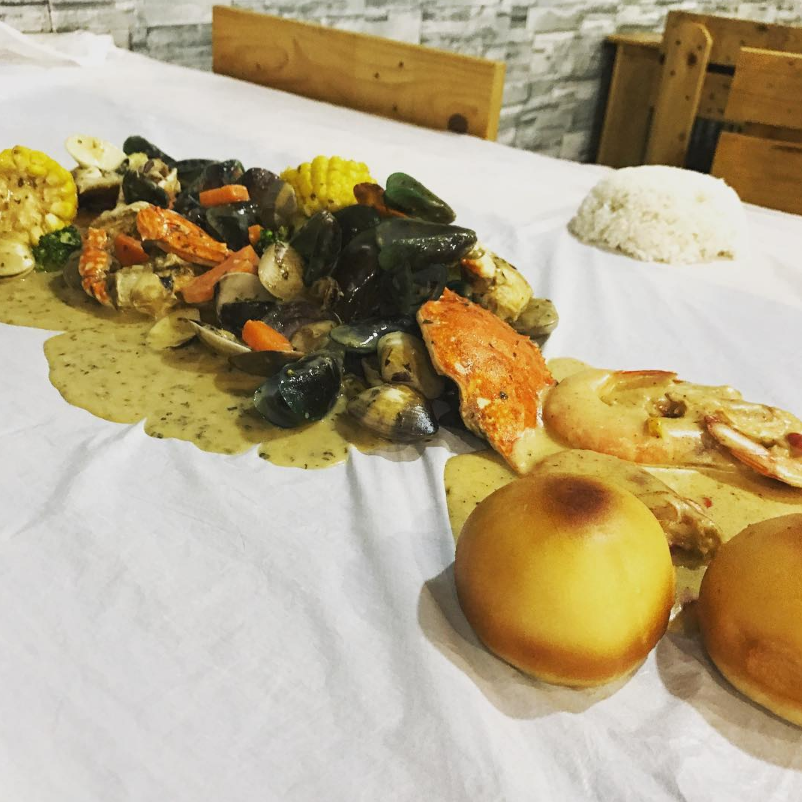 Photo Credit: @raihanah_s / IG
A colossal spread of delectables from the sea can be found no further than a comfy backdrop of family laughter, accommodating staff and of course; their saliva dribbling seafood! You can also get to boost up the flavour with other sauces~ from curry, creamy salted egg butter, black pepper and plenty of others! Needless to state that all these moreish goodies have driven up the place to a constant full house!
Location: 42, Jalan Setia Tropika, 1/29, Taman Setia Tropika, 81200, Johor Bahru
Contact: 017 - 7949334
Opening Hours: 4:00pm - 12:00am (Daily Except Monday)
Halal Status: Yes
#2 I-Shellout Johor Bahru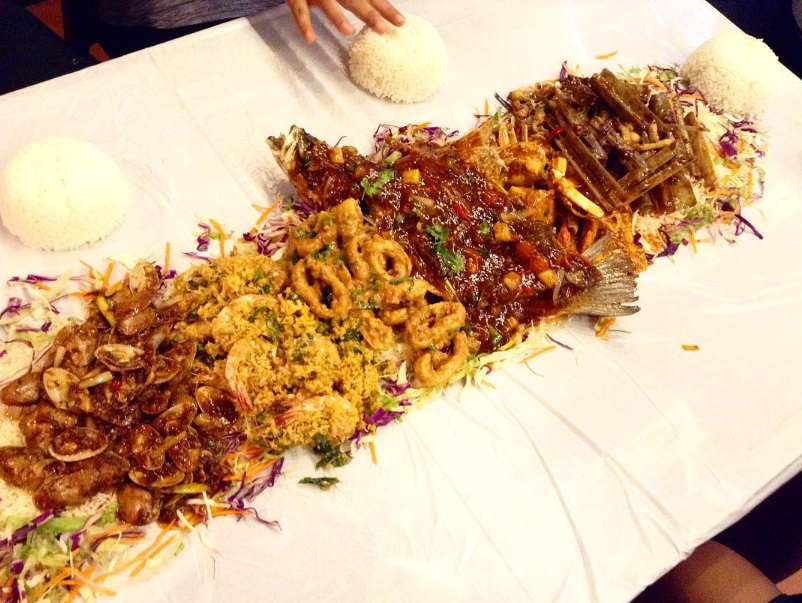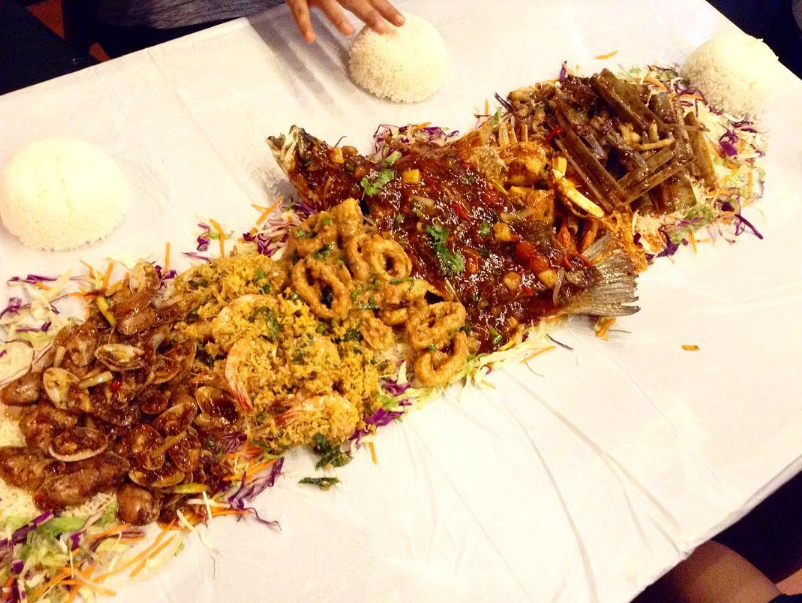 Photo Credit: @annasherylina / IG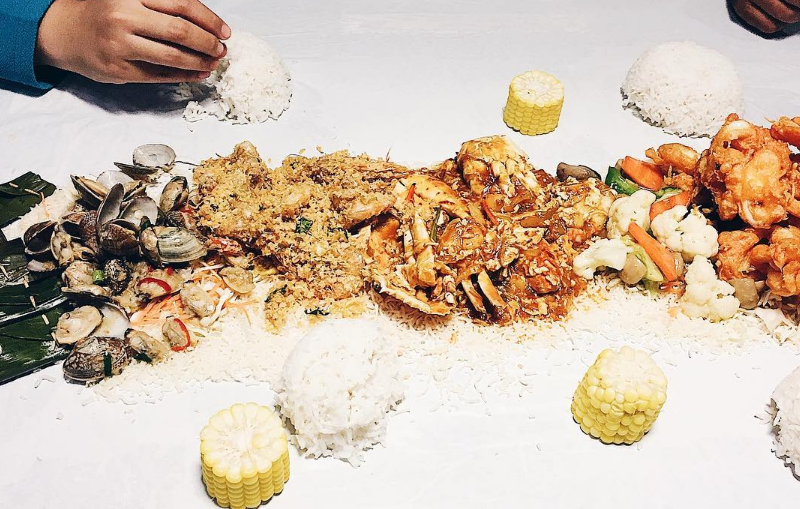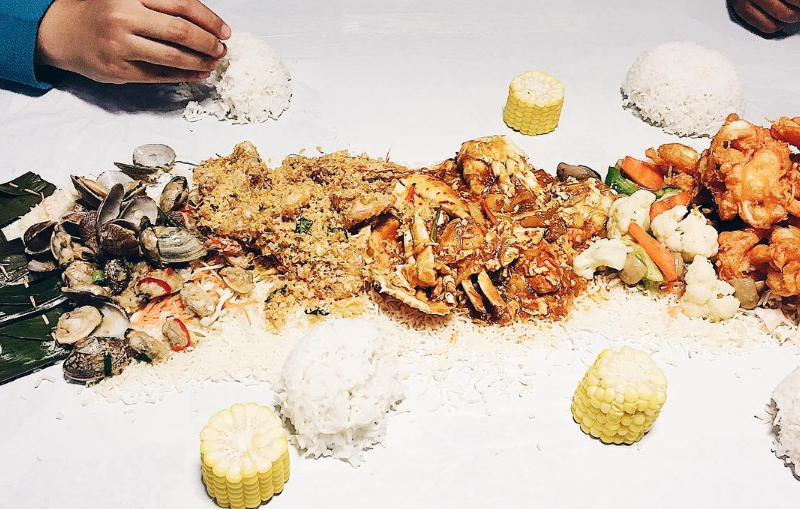 Photo Credit: @amns_kitchenette / IG
If I ask people for shellout recommendation, the initial responses is always "Oh go to I Shellout lah!" So naturally being a food devotee I went and unearth the legit reasons for it being so. Situated right inside Kilang Bateri, old containers are reused for shops, bars and restaurants, plus dine underneath the ethereal drapes of fairy lights and live jazzy music~ Next, feast your eyes and stomach when you witness the waiter smear the prawns, crabs, bamboo clams, oysters and other wonders from the sea right on your table. I say this is truly a epitome dining experience deserved to be savoured with no other than you and your loved ones!
Location: 83, Jalan Tampoi, Bandar Baru Uda, 81200, Johor Bahru.
Contact: 07-2325121
Opening hours: Daily, 1700-0000
Halal Status: Yes
# 3 Leva Leur Café & Trending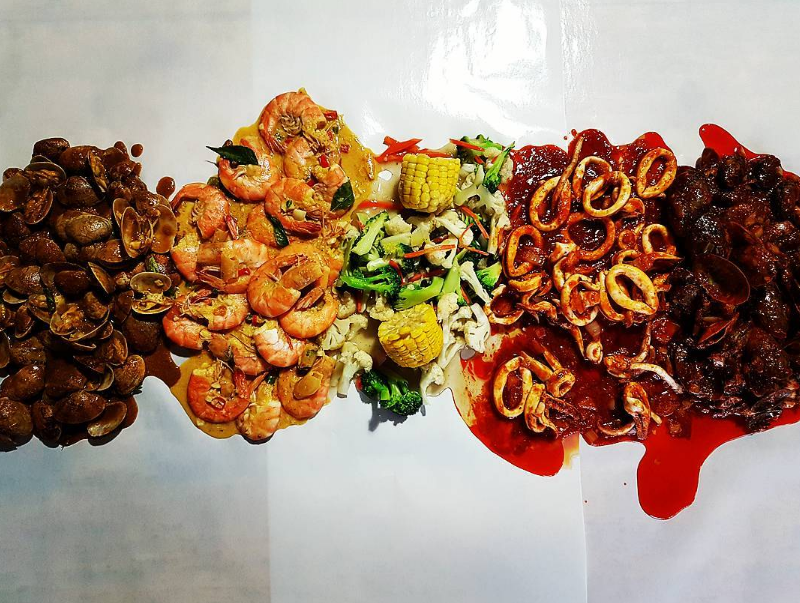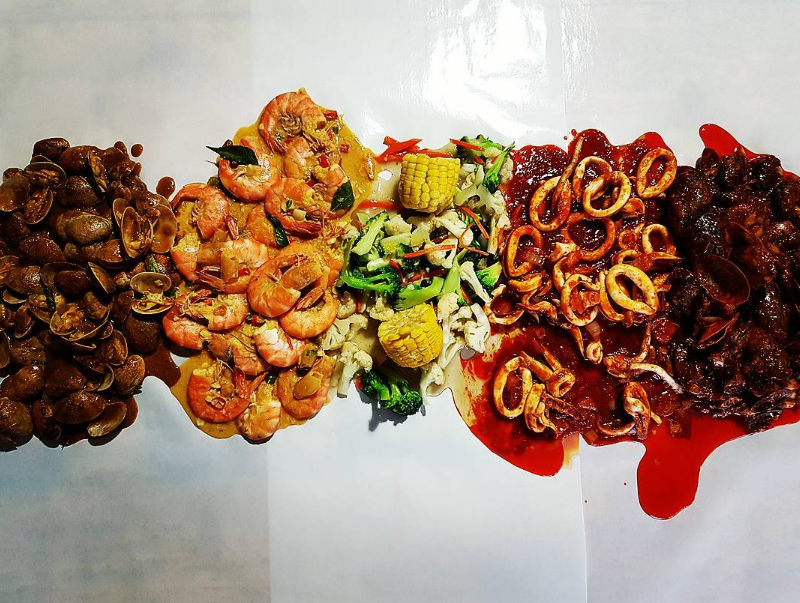 Photo Credit: @rongmomo / IG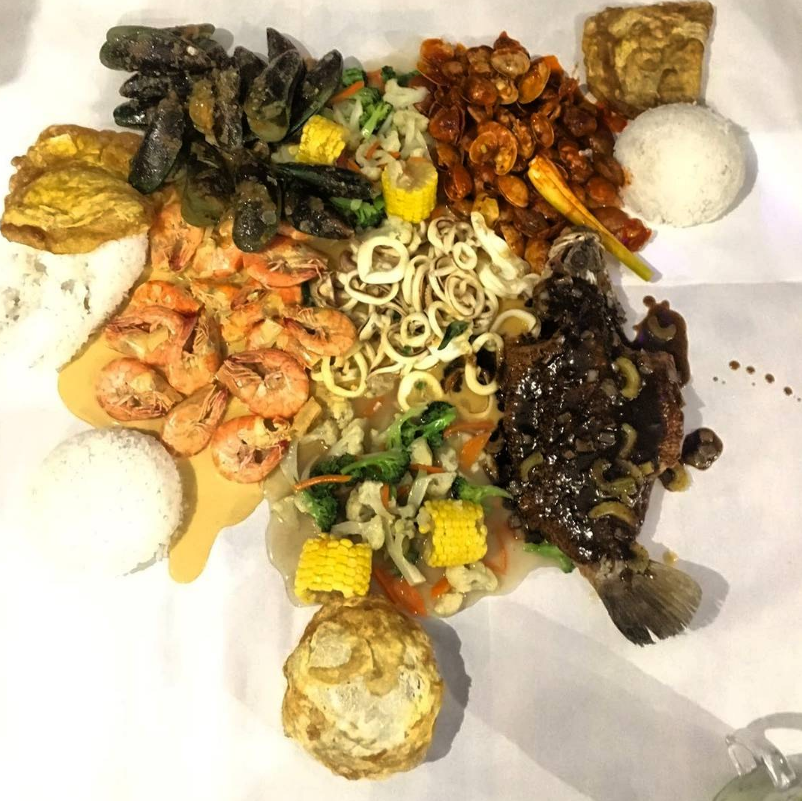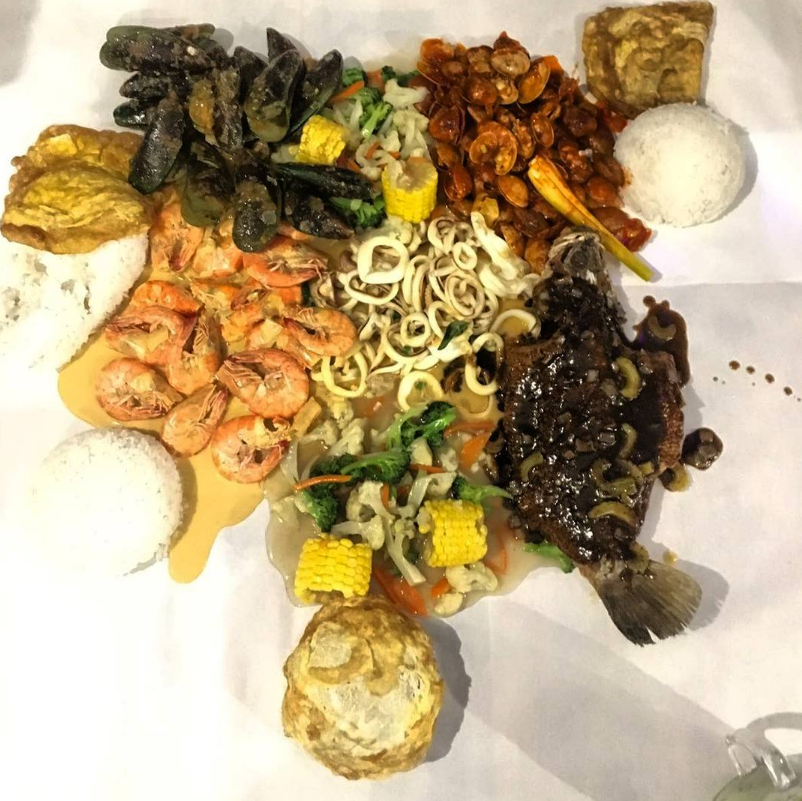 Photo Credit: @firays / IG
When I felt like the reviews are just basically screaming at me to just forgo my dieting plans and eat like no tomorrow; I know this must be on the list! Leva Leur Cafe is the pioneer for introducing this guilty pleasure pastime to us JB folks! This shellout champion has been told of their humongous servings, their tangy gravies of butter milk, black pepper, sambal and their curry sauce rumoured to be a seamless harmony of sweet and spiciness! And when complement those with a bowl of steamy rice and vegetables; voila! Time to say hello to your new addiction!
Location: No. 110, Jalan Sierra Perdana 4/1, Taman Sierra Perdana, 81750, Masai, Johor.
Contact: 07-3862622
Opening hours: Tuesday – Sunday, 1100-2300 /// Friday, 1500-2300 /// Monday, closed
Halal Status: Yes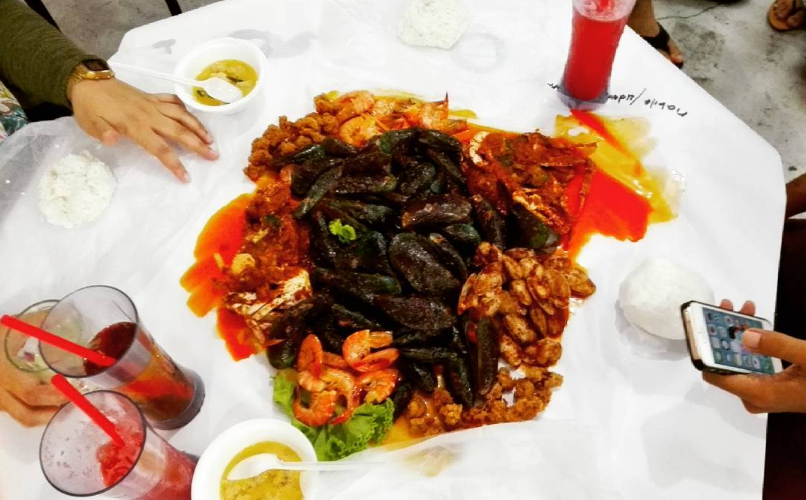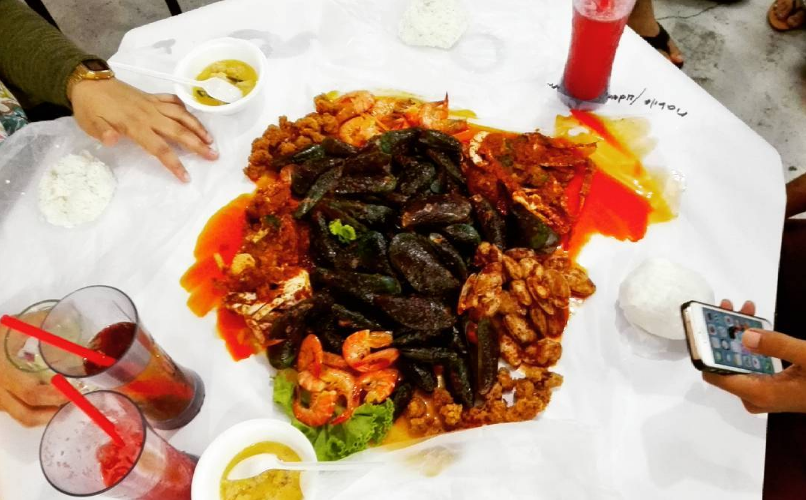 Photo Credit: @fn_fatinnabila / IG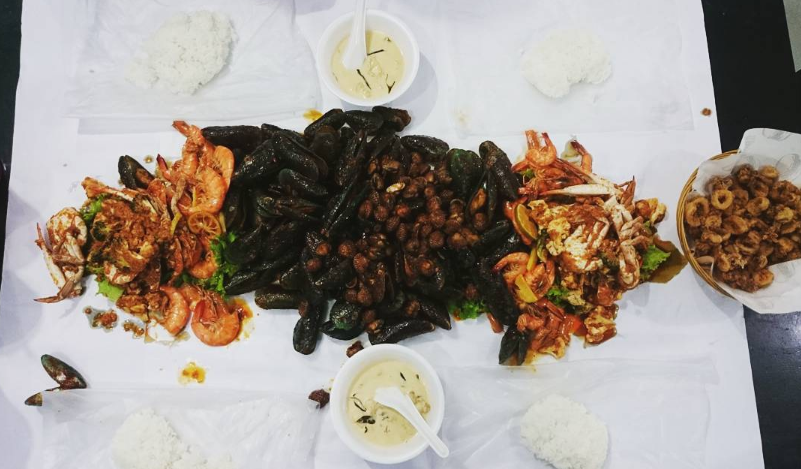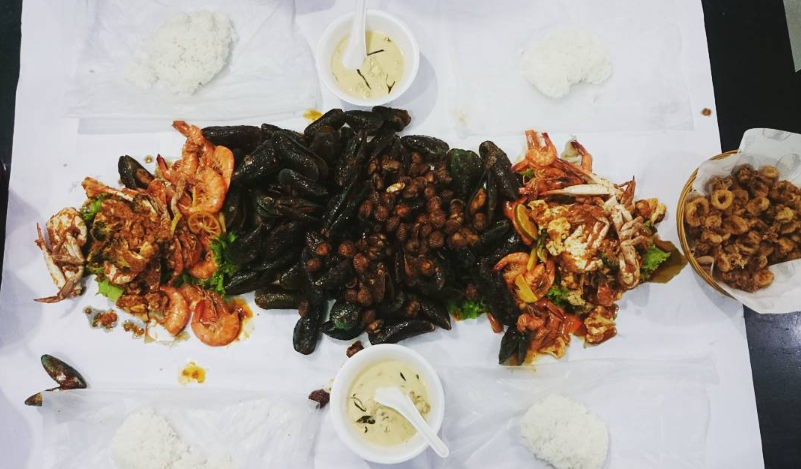 Photo Credit: @sadiq_alhanif / IG
Where else do you get to wolf down prawns enveloped with zesty lemon dressing? Or crabs rustle-up with saucy chili; and not to mention their velvety butter milk Chicken? The yummy thing is this is just the tip of the menu! And since you get to chomp up all~ that (and the rest to be discovered) for RM20 (Adults) and RM10 (Kids) per head;
(*Please do check the pricing with the staff there before proceeding because it might subject to changes! )
Location: Lot LG-08, Jalan Suria Muafakat Utama, Taman Suria Muafakat, 80350, Johor Bahru
Contact: 018-2139020
Opening hours: Daily except Monday, 1500-2330
Halal Status: Yes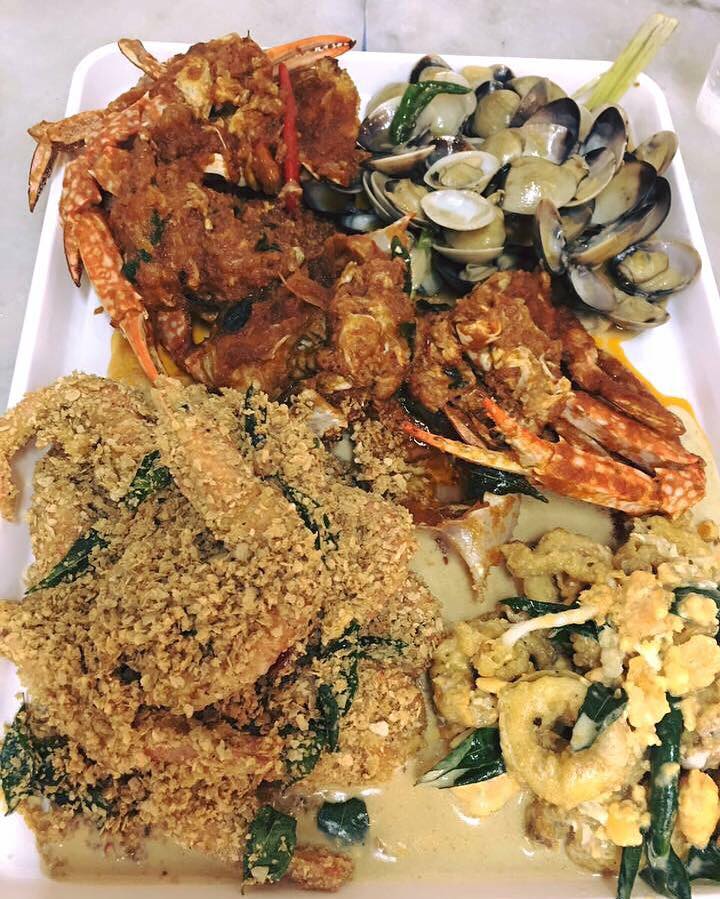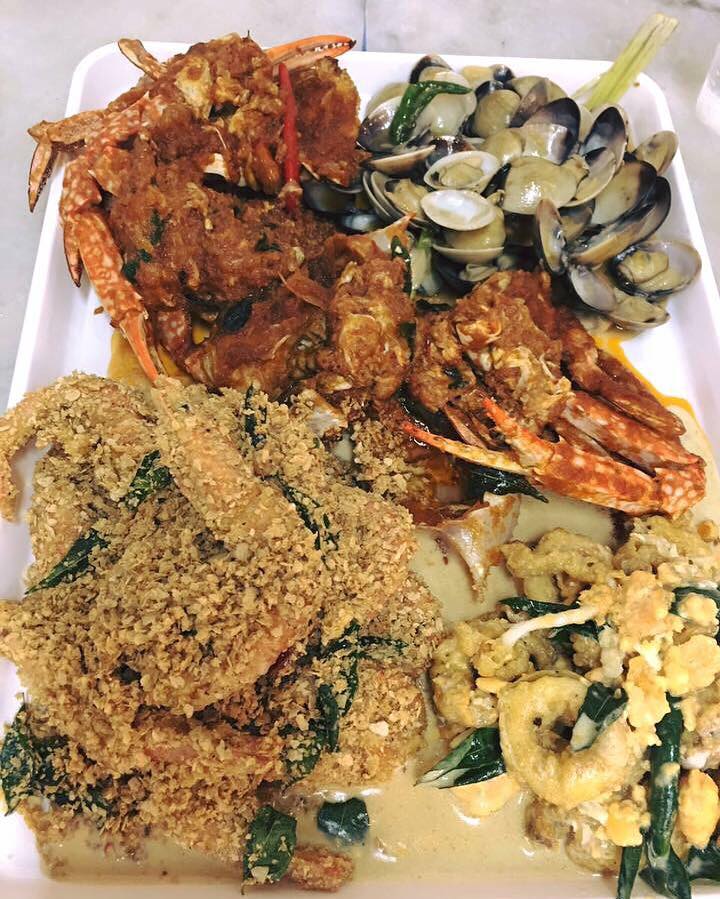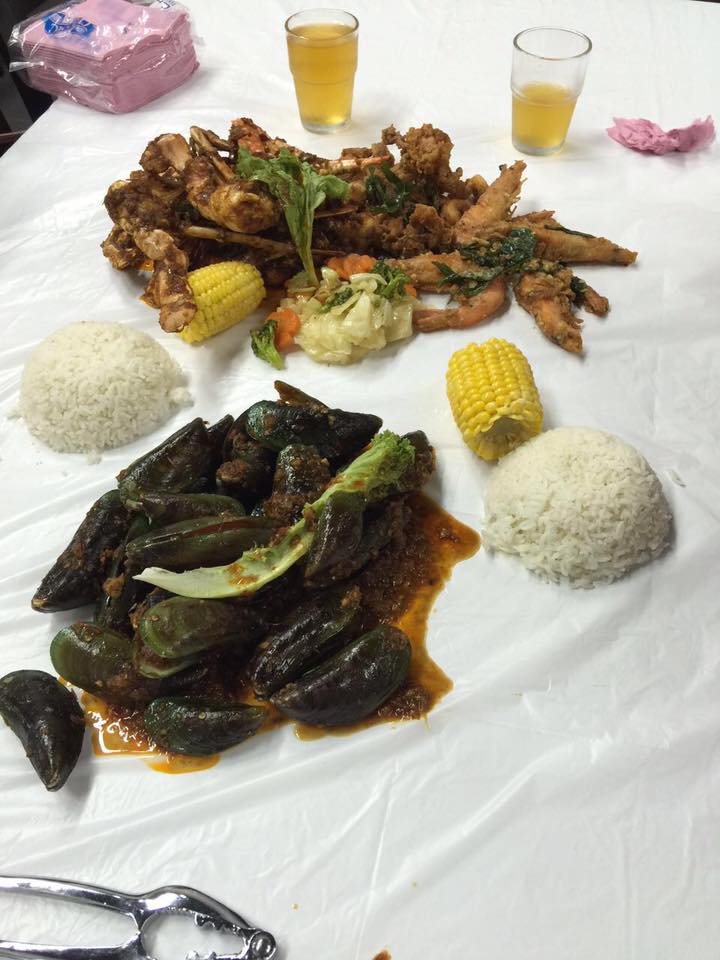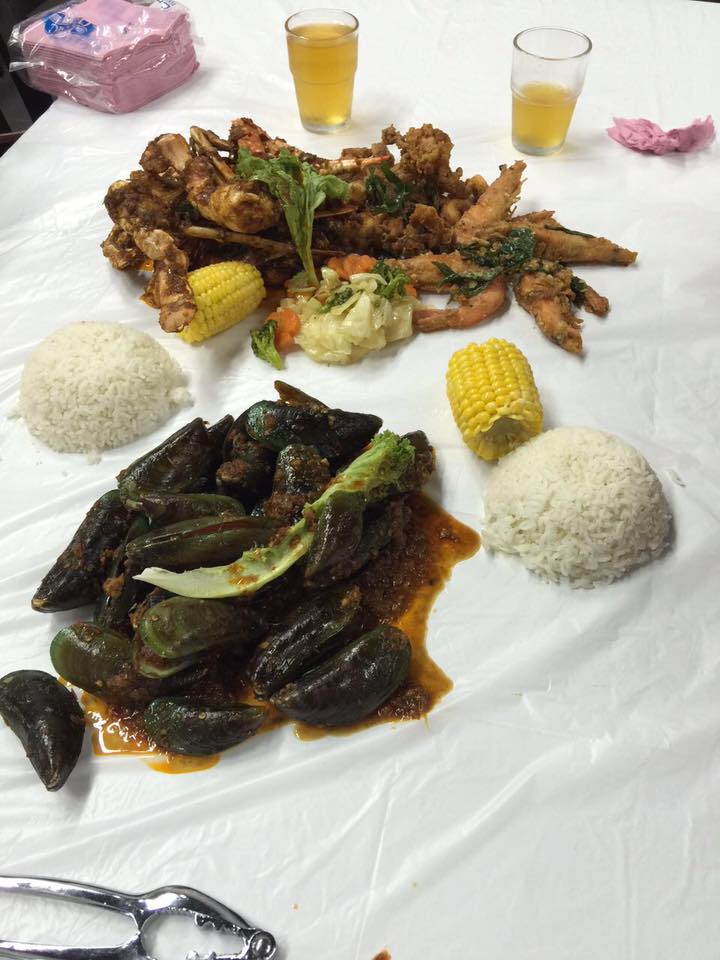 I would declare the burgeoning fad of Shellout in JB existed partly by the helping hand of TDA Resto & Cafe! Flatteries pour in ceaselessly as reviews commented differing rationale behind their success! For instance, welcoming employees that make you feel like home, their generous portion fit for a king, seafood freshness guaranteed and most crucially; they are tremendously scrummy enough to make you come back for more! Still have doubts? Why not give a try and we surely won't let you down!
Location: No 21, Jalan Nong Chik Heights, Kampung Nong Chik, 80100, Johor Bahru.
Contact: 019-2120139
Opening hours: Daily, 1800-2300
Halal status: Yes
Comments
comments