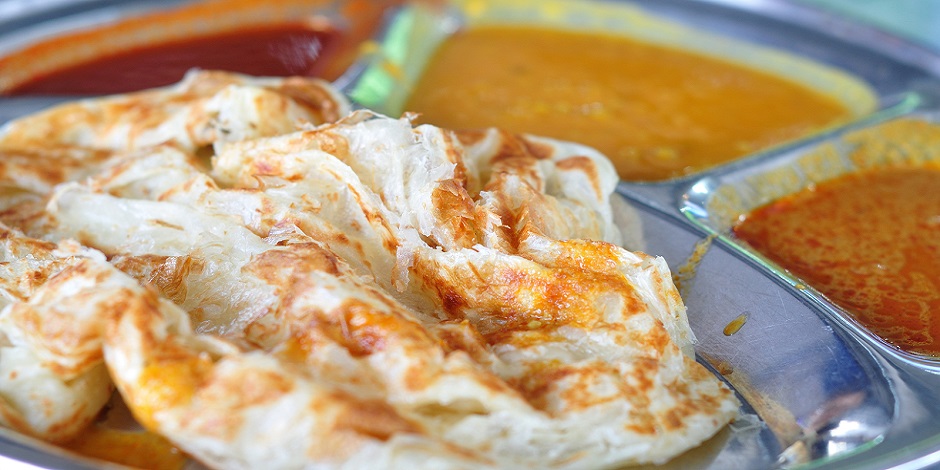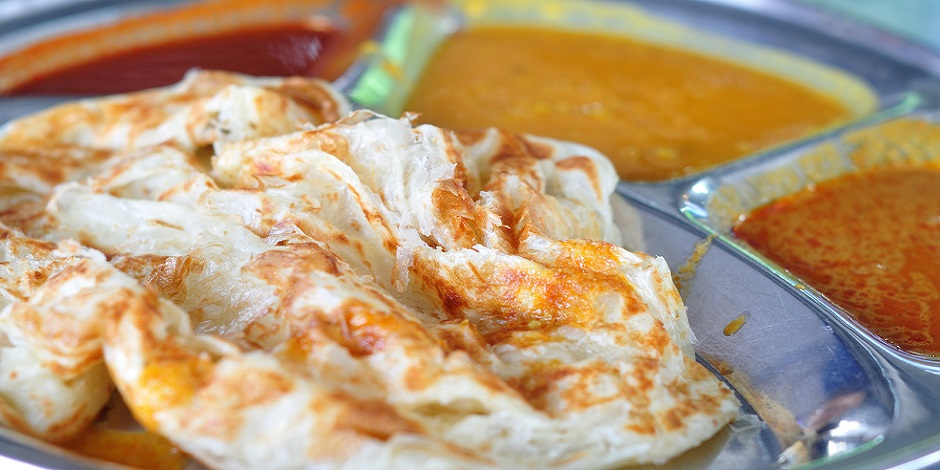 Roti Canai · Comfort Food For Most Malaysian 
Pretty sure that many of us love Roti Canai no matter how much calories it carries! Whether you are in Mamak or simply passing by any stalls with Roti Canai, it never fail to tempt you isn't it? Since young, it always amazed me when I see those Indian chefs "fly" the bread high up in the middle of the air! As we are living in this multiracial society, Roti Canai is no longer limited to just Indians; Malays, Mamak and even Chinese Roti Canai stalls are gaining more and more popularities! Hence, here's a compilation recommendation on the 6 Best Roti Canai places to go in Johor Bahru.
#1 Bukit Chagar Roti Canai (Halal)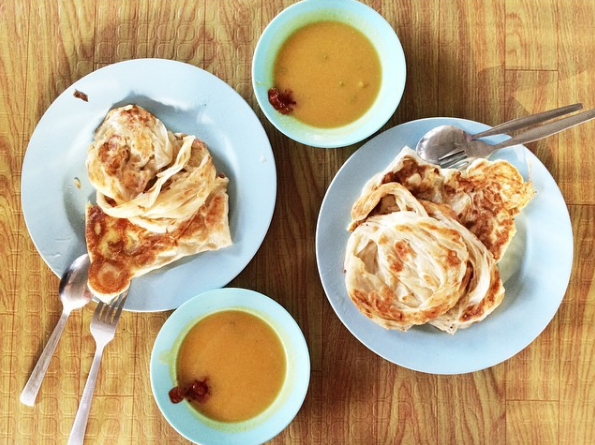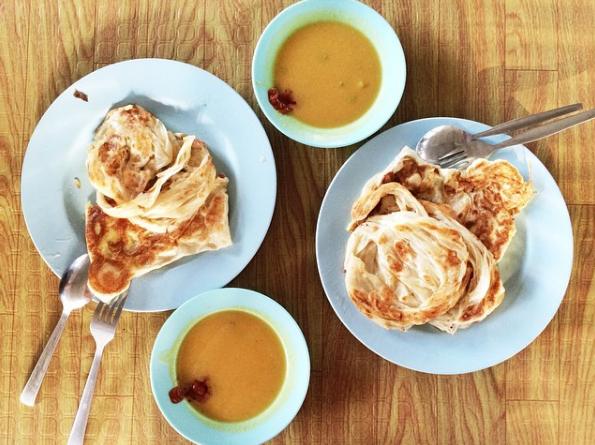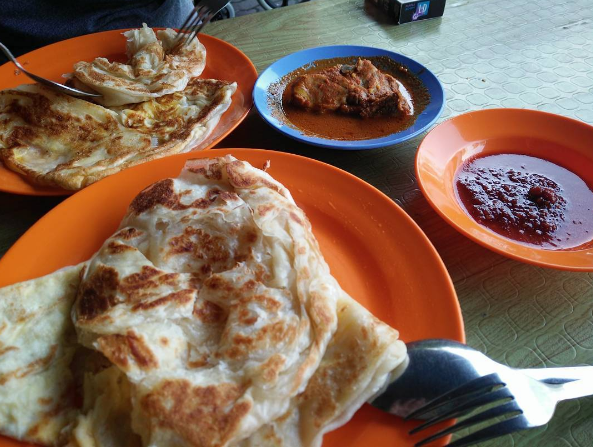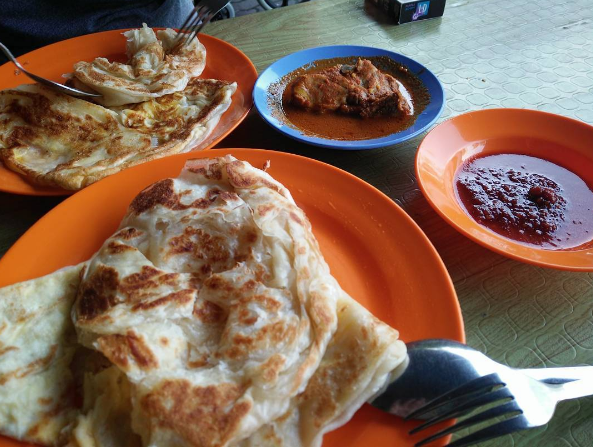 I am sure that many of you have already guessed that this will be on the list! That's because this is really good. Bukit Chagar Roti Canai is generally thicker and more crispy. We often get sicked with Roti Canai because it is greasy and caused indigestion. Worry not, Bukit Chagar's is not! Their Roti Canai is best paired with dhal dip and it is suitable for those who are more into mild taste. You will see long queues waiting on someday due to its popularity and the reason that it is freshly made daily instead of those commercially made.
For those who are travelling to Singapore every morning, this can be your breakfast choice!
Roti Canai Bukit Chagar
Address: Jalan Tengku Azizah, Bukit Chagar, Jalan Jim Quee, Johor Bahru, Johor, Malaysia
Operation Hour: 6:30 a.m. - 11:00 a.m.
#2 Fendi Roti Canai (Halal)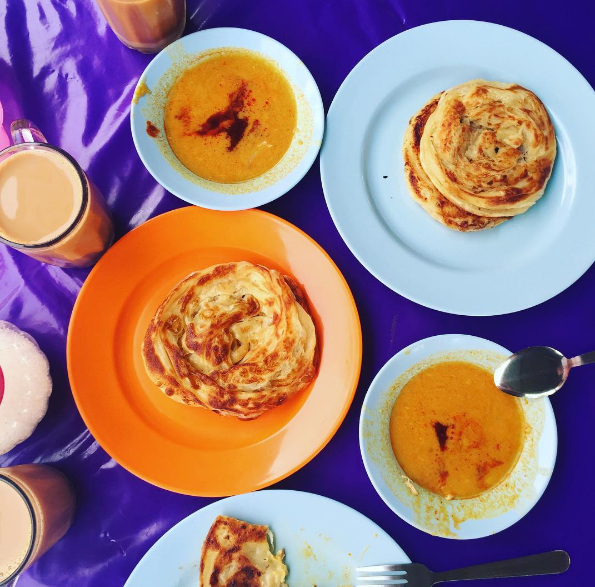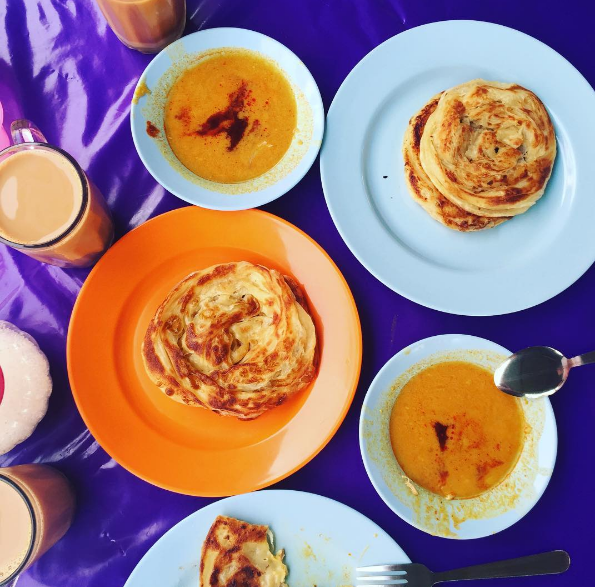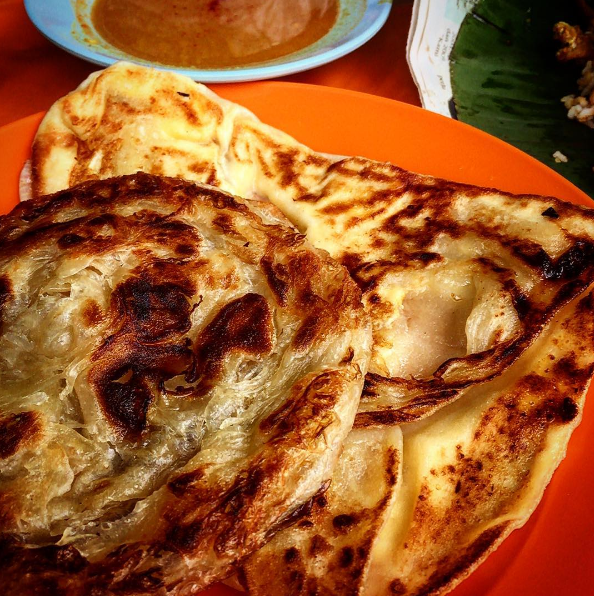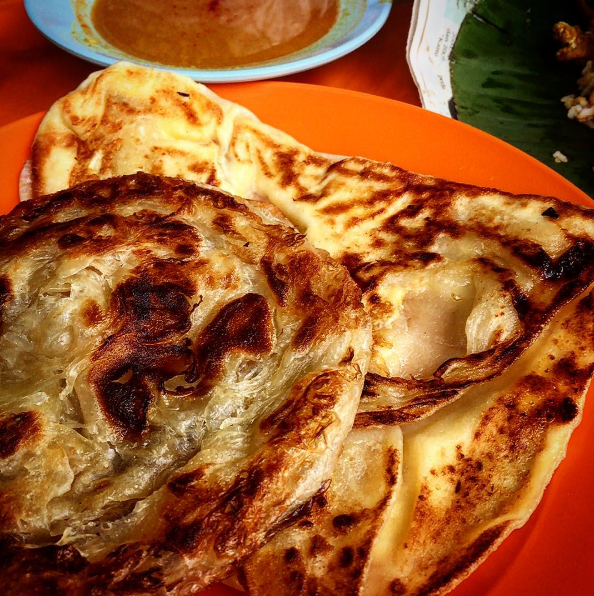 For over 2 decades, Fendi is a typical street stall which offers a smaller Roti Canai size as compared to the usual. Despite its size, it fills up your tummy easily! Even though it looks small and flat but there is volume with few layers while you chew. Crispy on the outside and fluffy on the inside is what can be described! How can you miss out their Dhall with sweet spicy sambal which added kicks onto your roti canai taste. Their roti bawang has been highly recommended by many people who have tried too!
Fendi Roti Canai
Address: Jalan Persiaran Teratai, Taman Cempaka, 81200 Johor Bahru, Johor, Malaysia.
Operation Hour: 6:30 a.m. - 12:00 noon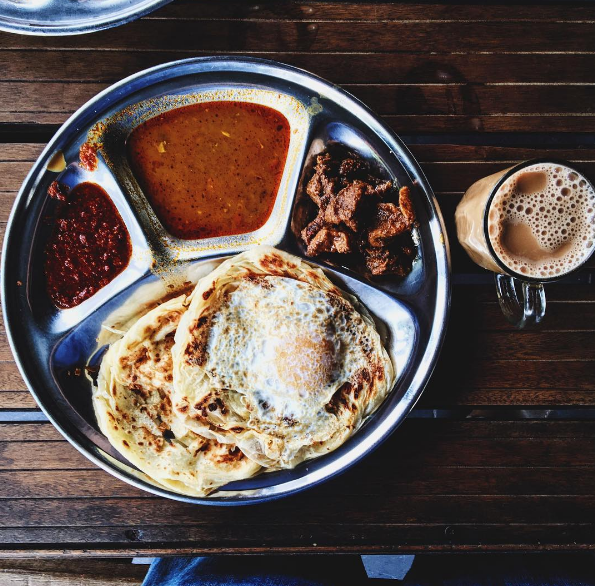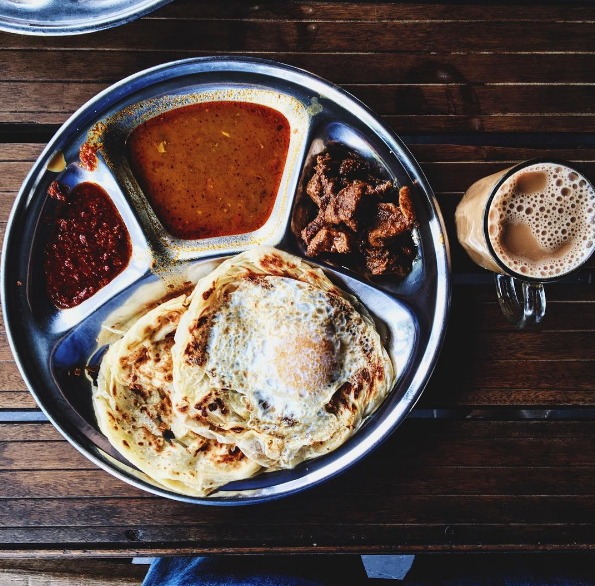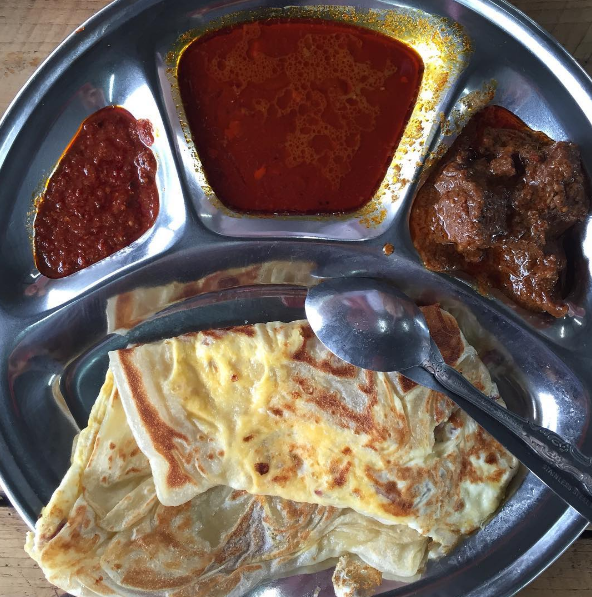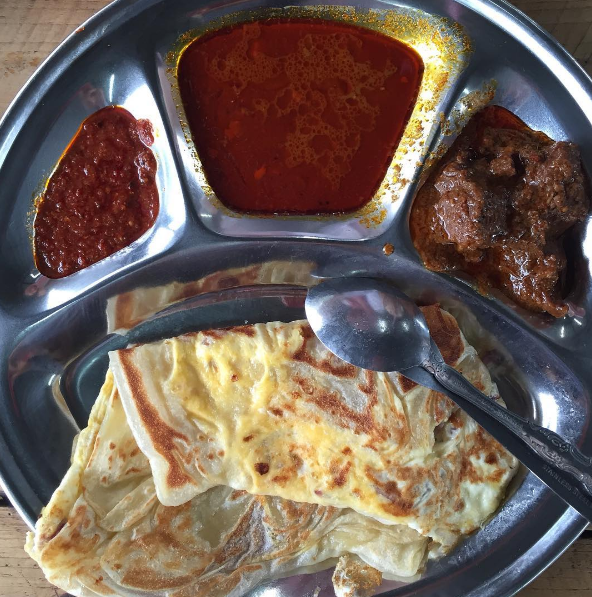 You're basically getting the same Roti Canai as Bukit Chagar Roti Canai because they are actually the same family! Many of us love Roti Canai which is crispy on the outside and fluffy like croissant, and here they are! For those who prefer a thicker dhall texture then Onn Kitchen's won't disappoint you because their dhall is thick and not too spicy nor salty to taste! If you want to avoid waking up too early or queuing for the ones in Bukit Chagar, you can choose to head on to this.
ONN Kitchen
Address: 29A, Jalan Tarom, Johor Baru, Johor
Open Sun-Thu 7am-12am; Sat 7am-12pm & 5pm-12am; Fri closed
#4 Chef Prata & Noodle House (Non-Halal)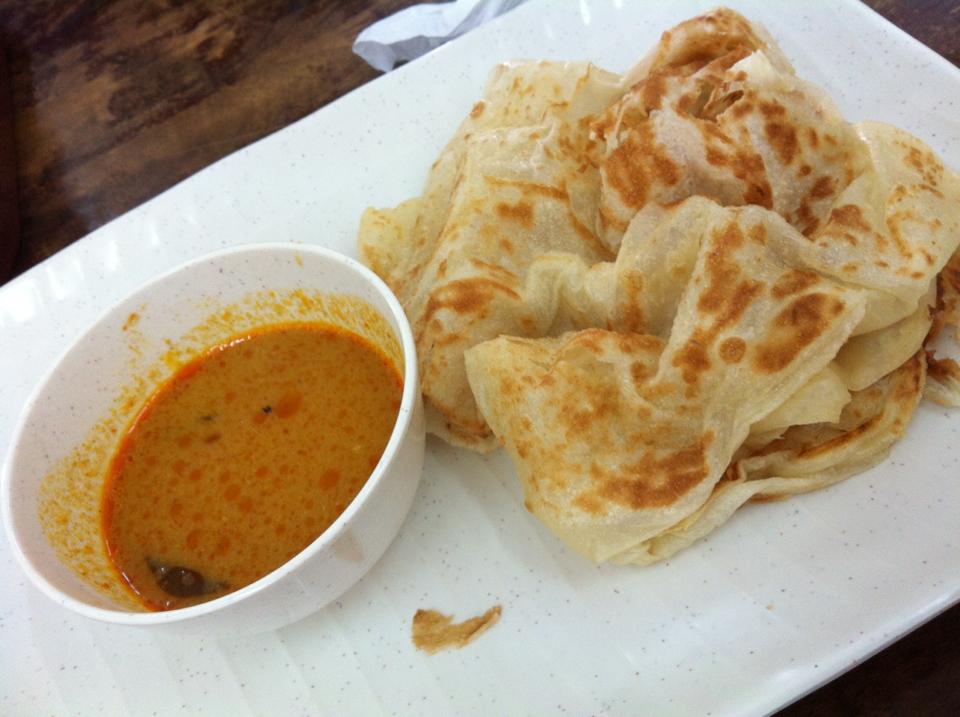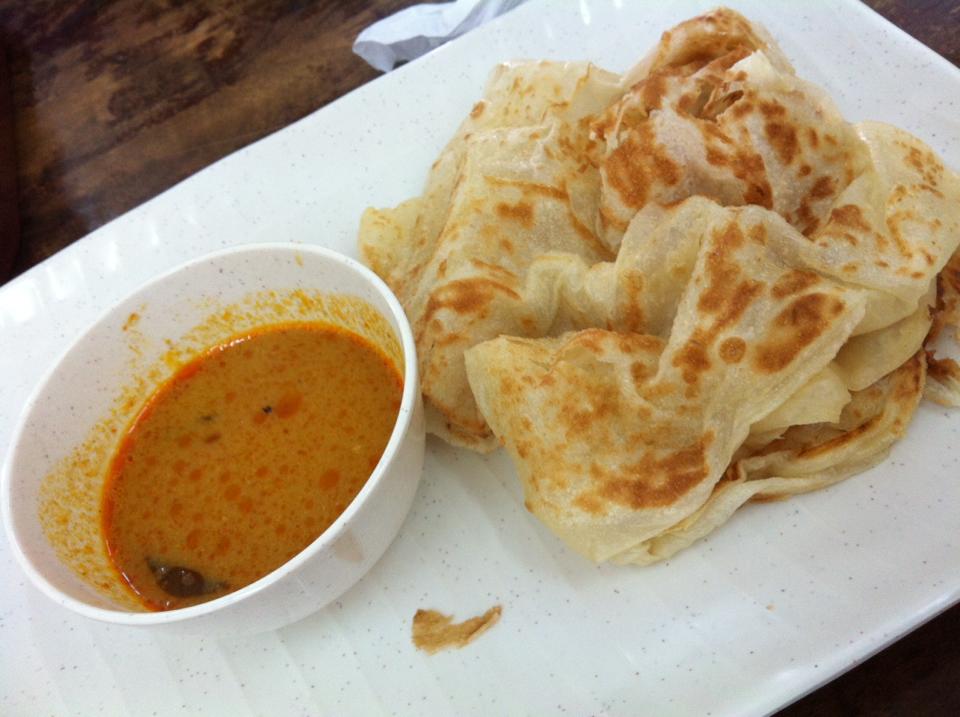 This is currently the famous Prata made by Chinese which comes with wide array of flavors such as red bean, banana, cheese and ham, chicken floss, roti milo and so on! There is a good balance of choices for people with different preferences! Sweet, salty or spicy all in one place! What's best about their Prata is they are not oily at all and the portion is big enough to get filled.
Chef Prata & Noodle House
Address: No 8 Jalan Indah 28/01 Taman Bukit Indah, 81200 Johor Bahru
Operation Hour: 7:00 a.m. - 4:00 p.m.
#5 Chinese Prata @ Hao You Restaurant (Non-Halal)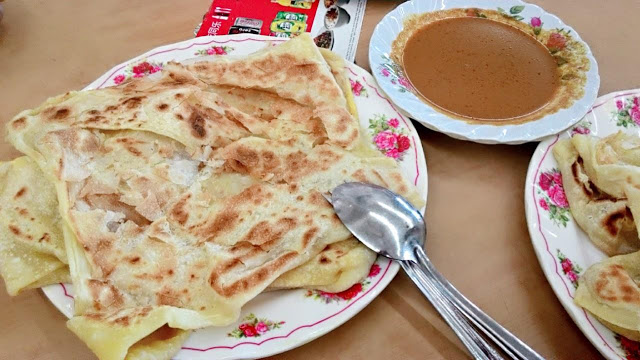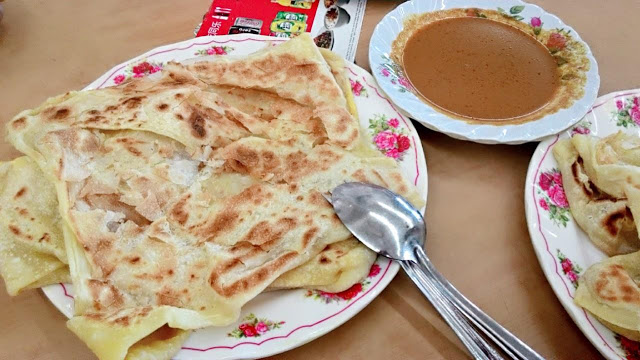 This is considered a hidden gem nestled inside the kopitiam in Setia Indah and it had became my favorite breakfast place over the weekend! A friendly Chinese man made this roti canai every morning and it comes with a wide variety of flavor choices too! Tuna, luncheon meat, chicken floss and so on are all available here. The curry gravy is also spicy enough that goes very well with roti canai. Glad that it is not oily too! Simply 1 and 1/2 piece of its roti canai is good enough to fill!
Chinese Prata @ Hao You Restaurant
Address: No. 25 Jalan Setia 3/5, Taman Setia Indah 81100, JB, Johor
#6 Golden Horse Spices Cafe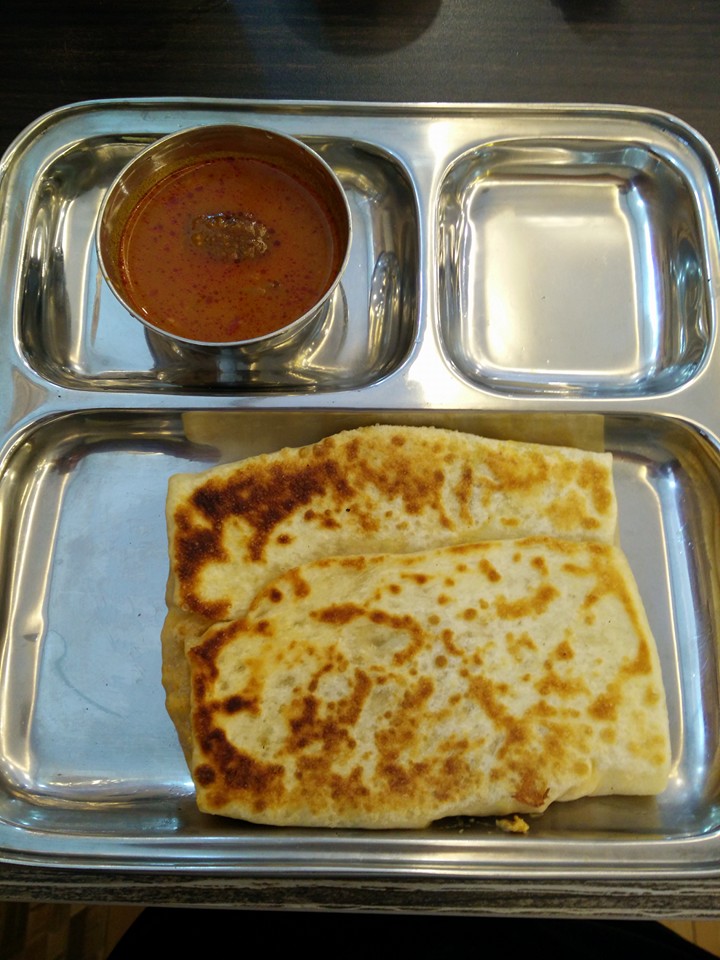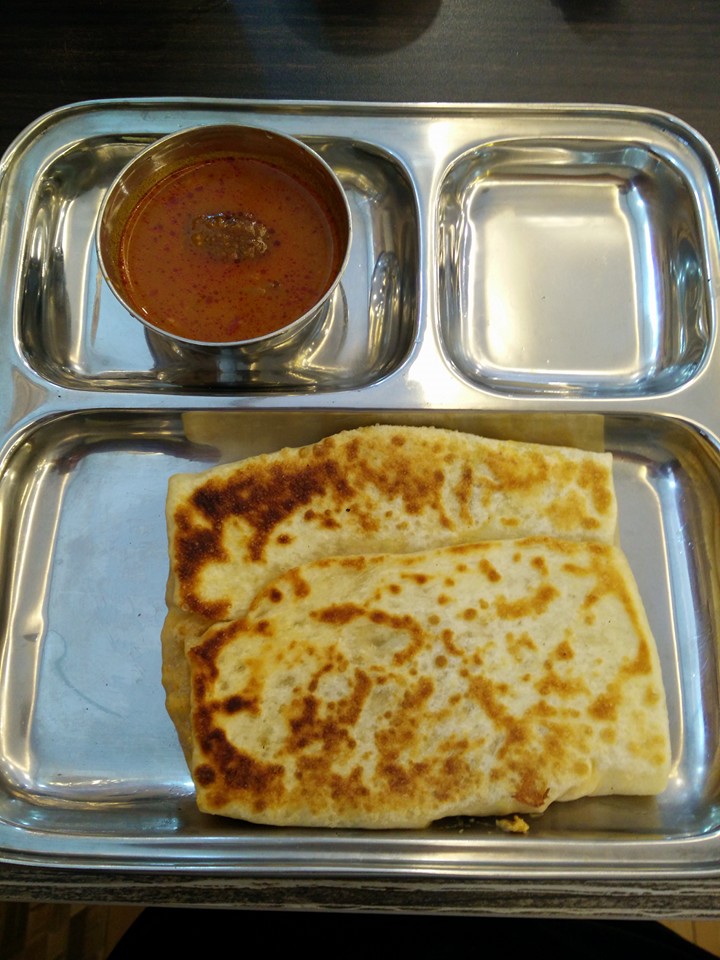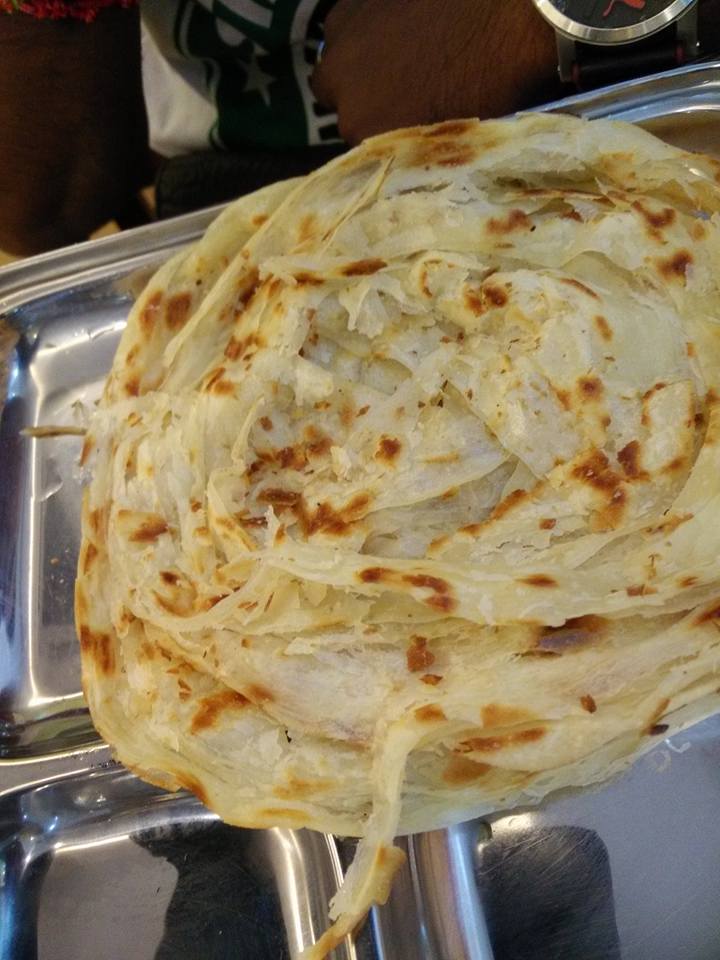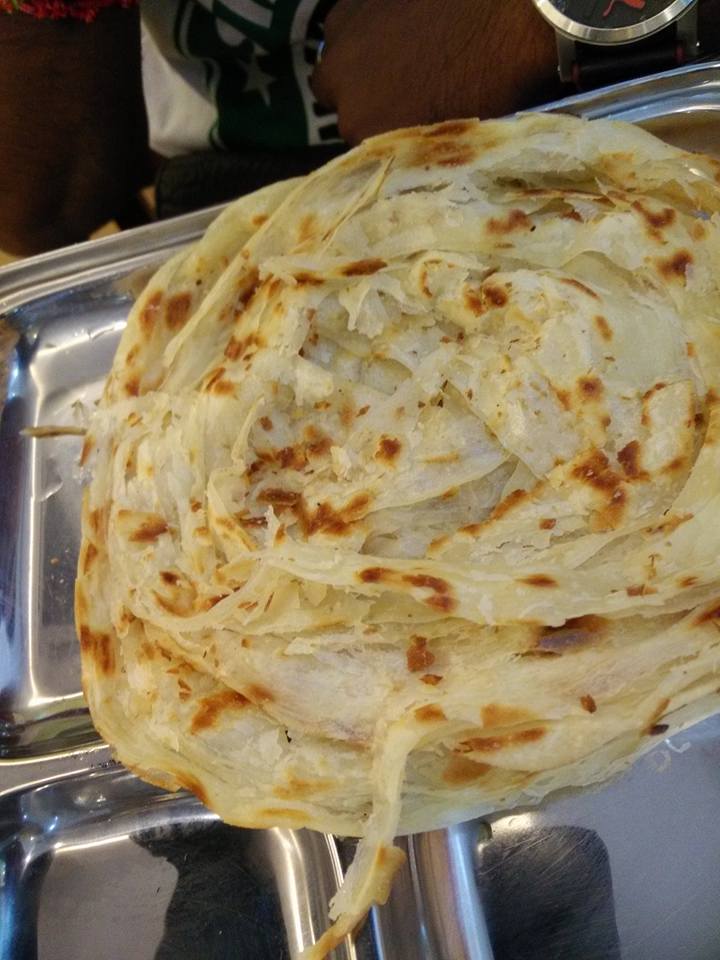 Another hidden gem in Tun Aminah! Golden Horse Spices Cafe is particularly famous among the Indians. The texture of the roti canai isn't gooey nor sticky! It is flaky, chewy, and so flavorful. Their Roti Canai definitely paired with their curry gravies due to the spices used!
Golden Horse Spices Cafe
Address: Jalan Bentara 1, Taman Ungku Tun Aminah, 81300 Skudai, Johor, Malaysia
Isn't this good to have multi racials going for the same great food? What are you waiting, quickly jot down these places so that you can try all in times to come!
Photo Credit: Instagram & Facebook
Comments
comments