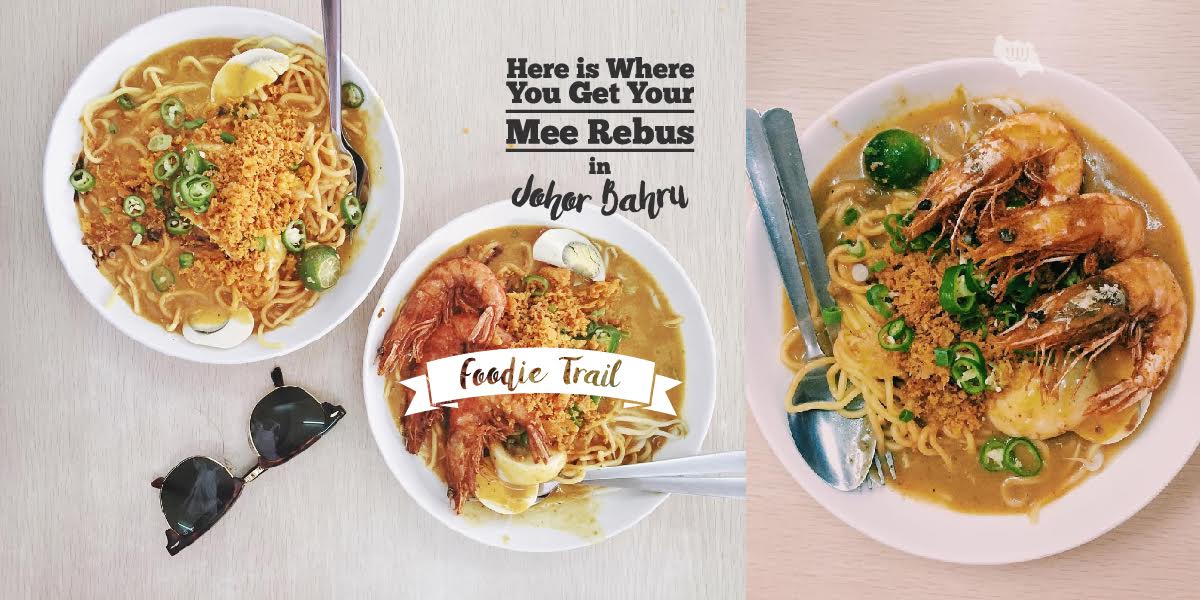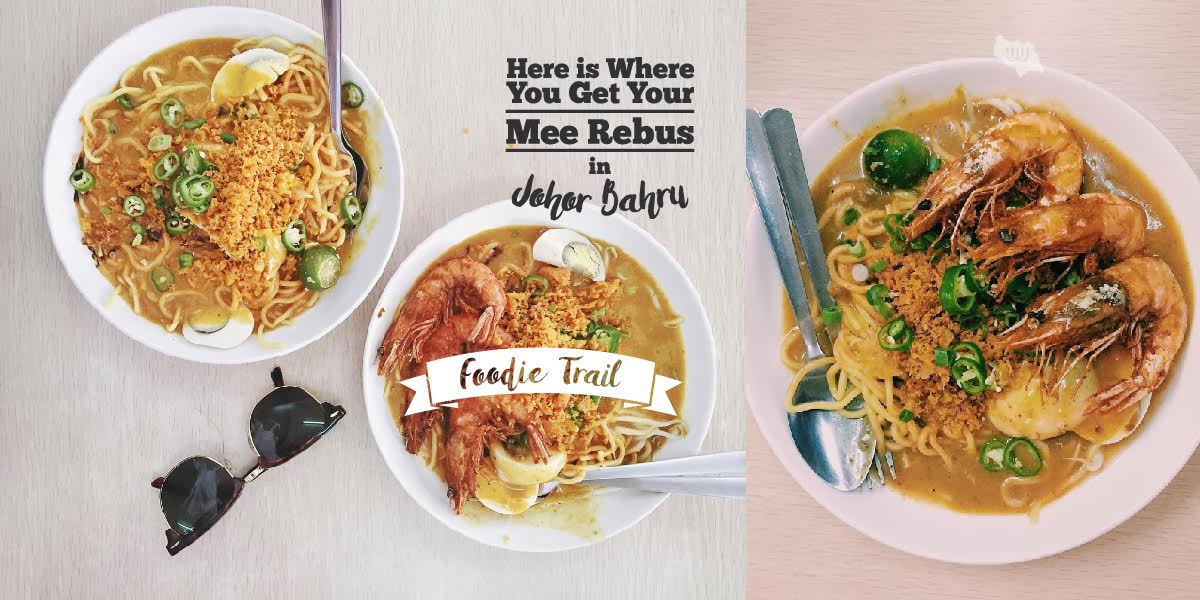 5 Mee Rebus That Makes You Slurp and Suck Every Inch of Gravy
Mee Rebus literally means "boiled noodles" from Malay, and my personal translation as "home based yumminess!" This time-honoured dish is adorned with morsels, boiled eggs, sliced chillies, bean sprouts, submerged in flavourful gravy of sweet potato and shrimps. The lists below each are a delightful blend of the distinctive plus traditional, that reflects upon the delicate balance of transition in Malaysia's cuisine!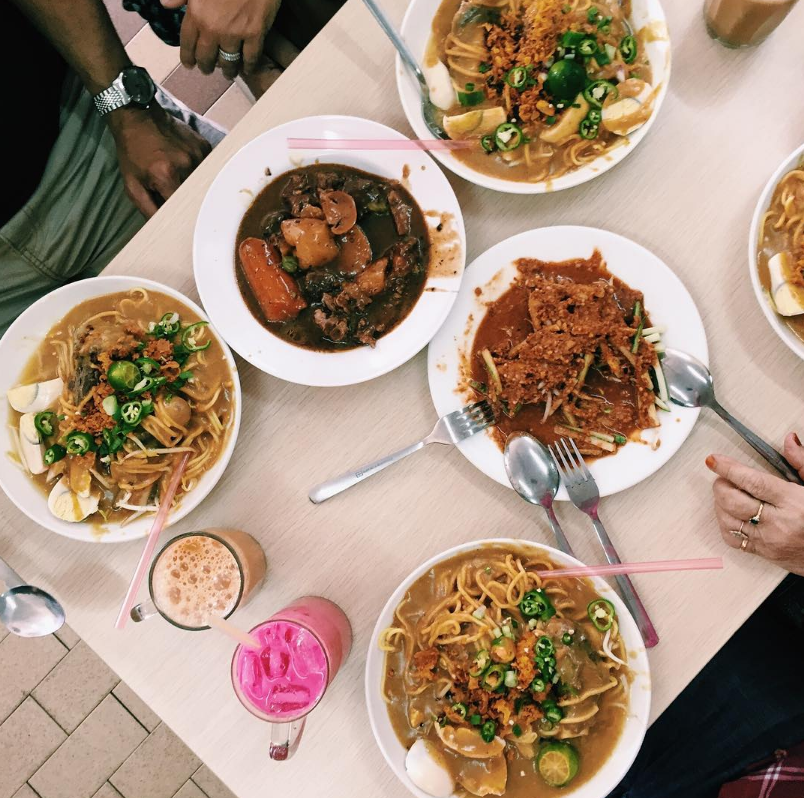 Photo Credit: @raqib.iskandar / IG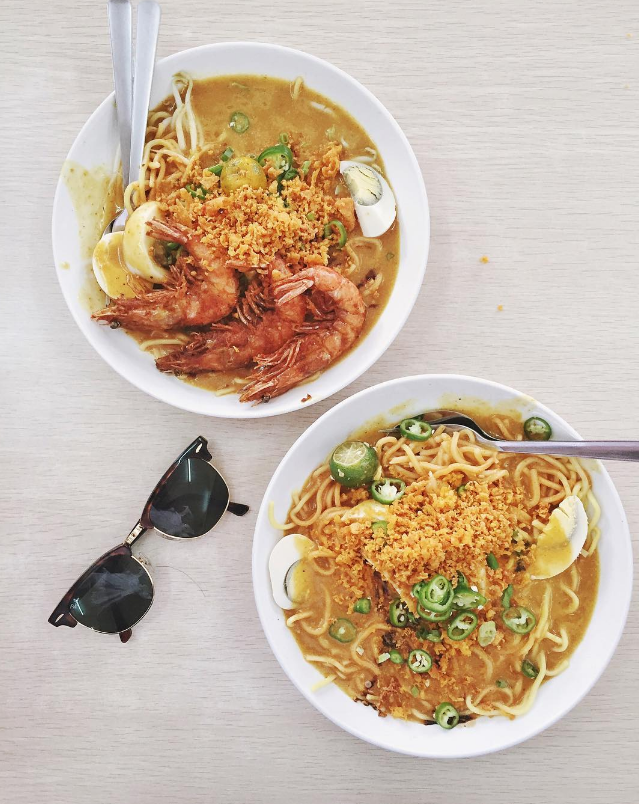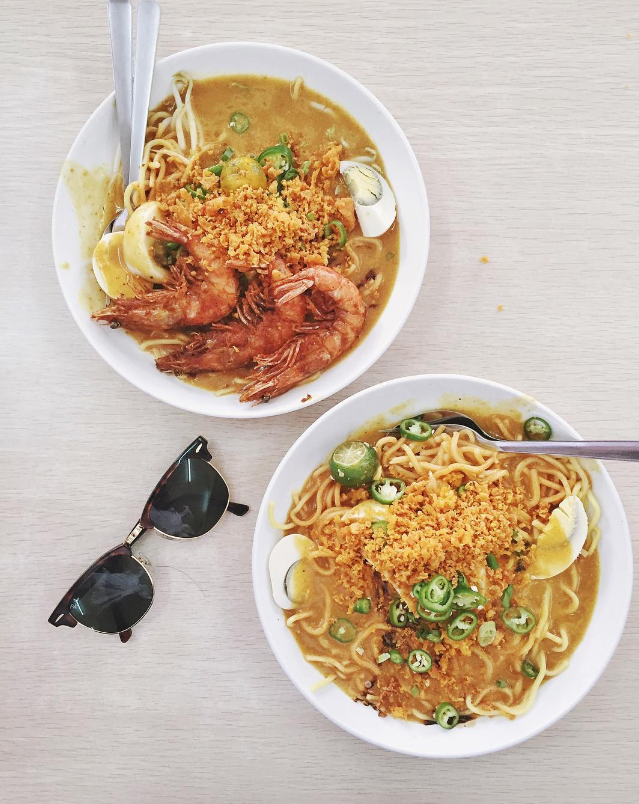 Photo Credit: @aaput / IG
Let's all remember why this place is hailed as the mother grail of Mee Rebus with its luscious kuah, generous amount of pounded dried shrimps, chopped chills and spring onions! When you think it's over Bam! A scrumptious lamb shank with their tender yellow noodles making the plate full to the brim! This lethal combo will make you ponder, "Why am I here AGAIN?!"
Location: No 89, Jalan Keris, Taman Sri Tebrau, 80050, Johor Bahru.
Contact: 07-3341325
Operation Hour: Every day except Wednesday, 0700-1730
Halal status: Yes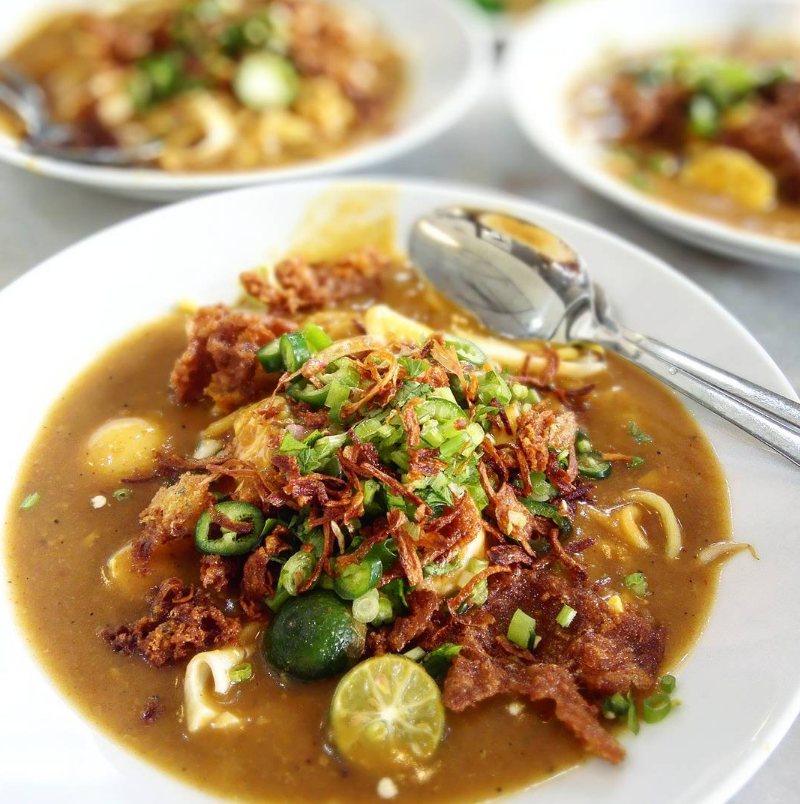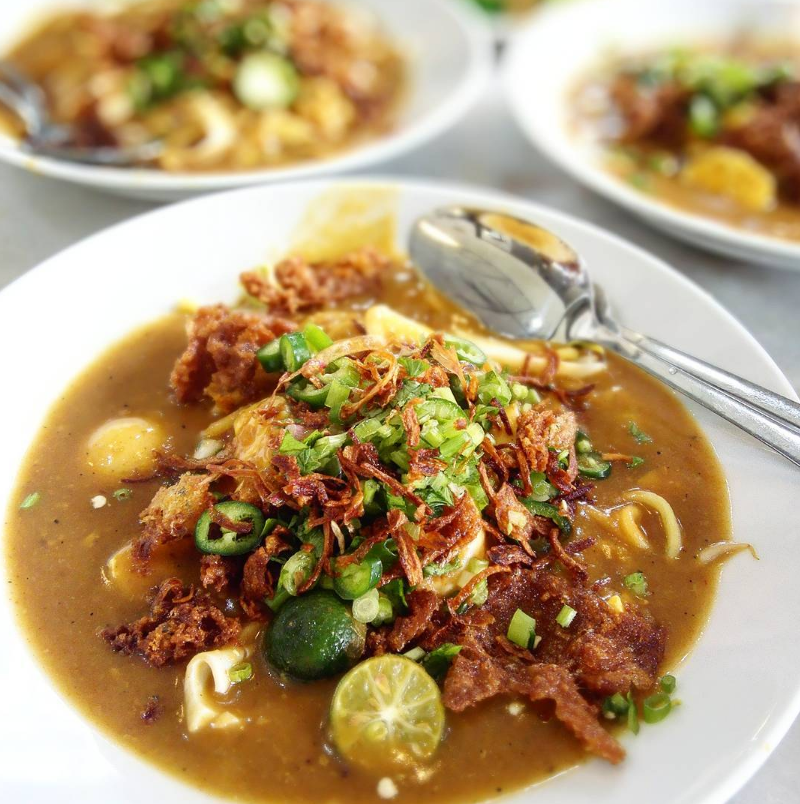 Photo Credit: @jincheng_99 / IG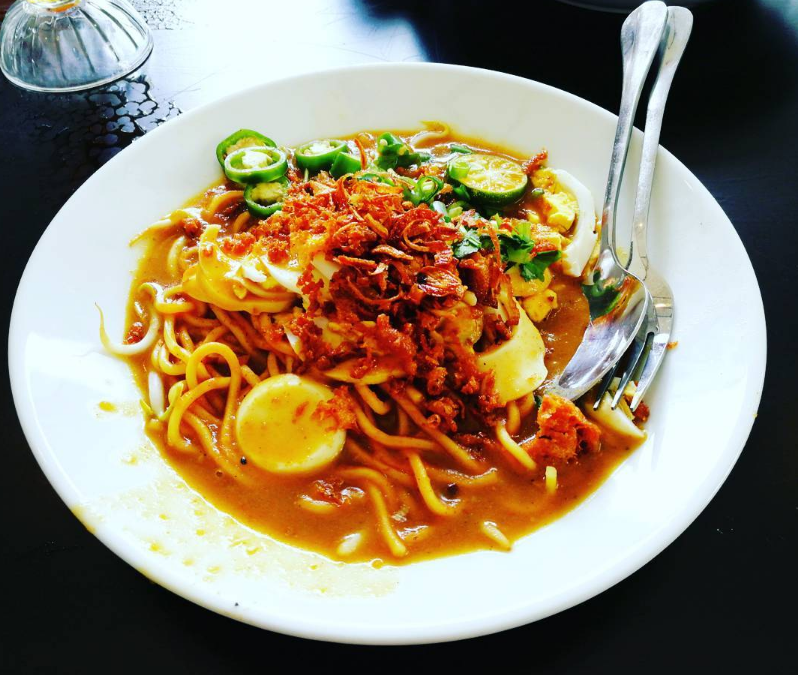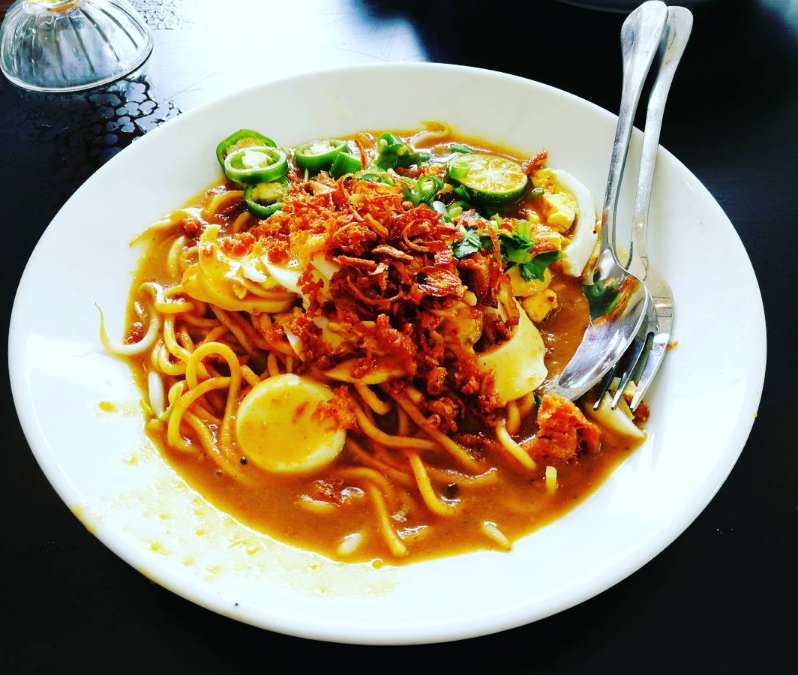 Photo Credit: @xine9104 / IG
Fight for a spot to satiate your lord appetite because this place's mee rebus can finish within a blink of an eye! Why you asked? Think about a breezy open house where delectable options such as chicken, beef, shrimps and many others combined with slurpiness of yellow noodles and succulent broth~ No better reason to look forward to the weekends and indulge your stomach!
Location: No 8, Jalan Balau, Taman Melodies, 80250, Johor Bahru 
Contact: 017-7333666 
Operation Hour: Saturday-Sunday, 1000-2100 /// Monday-Wednesday, 1000-1900
Halal Status: Yes
#3 Hj Wahid Baidali Mee Rebus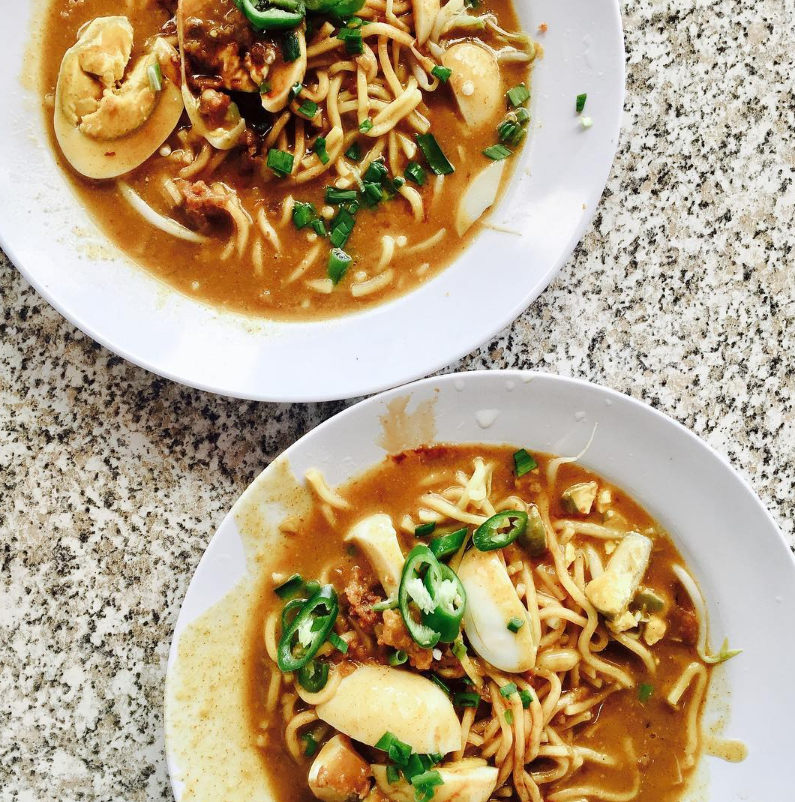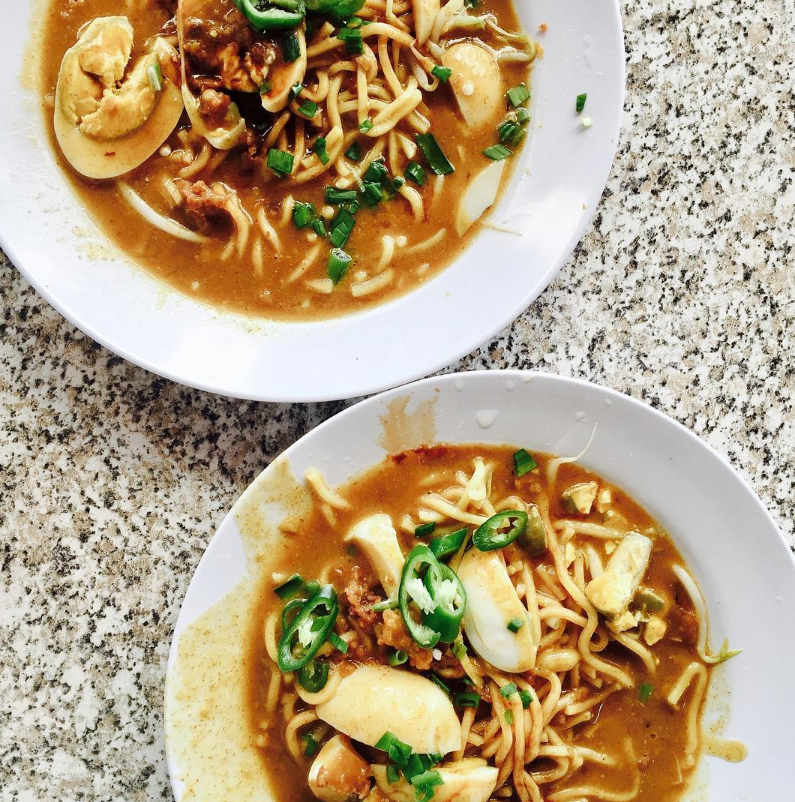 Photo Credit: @ndzrhamira / IG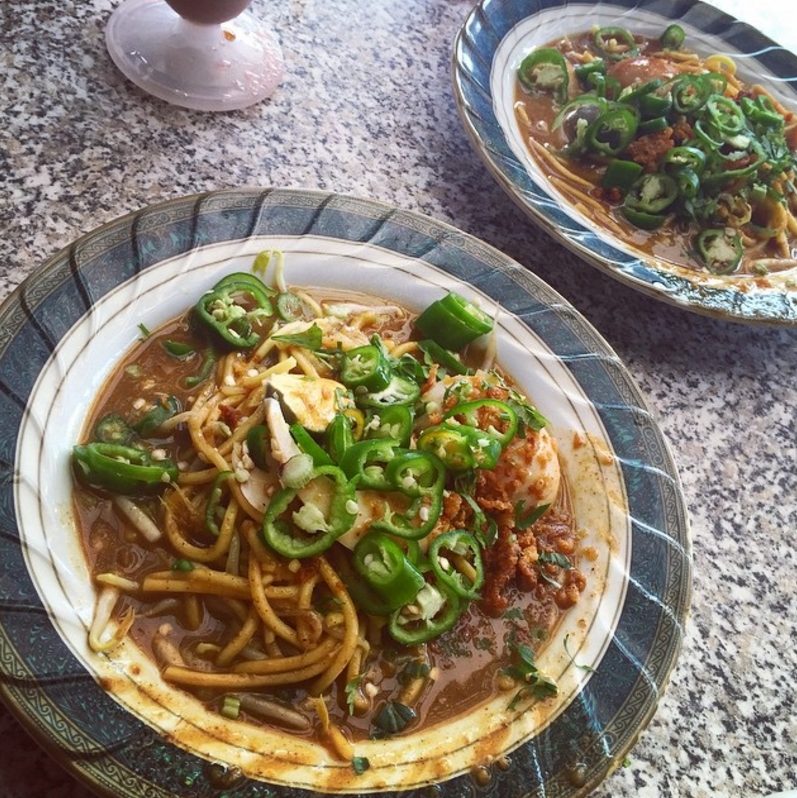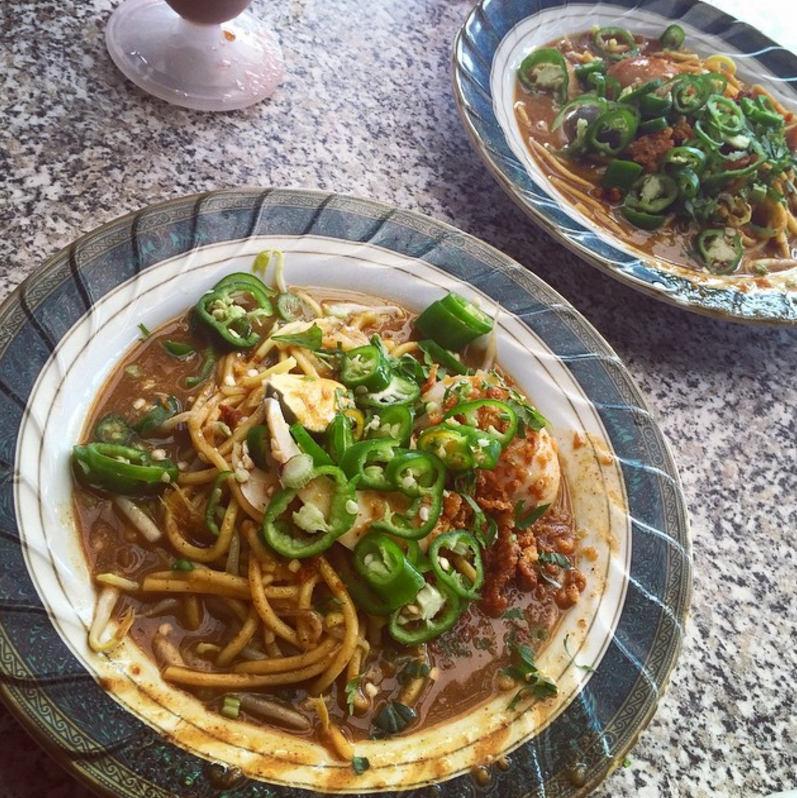 Photo Credit: @husnahanafi / IG
I don't think I need to even introduce this place since this is a classique~ for all Mee Rebus worshippers. Like a mysterious gem burrowed in the bustling 3rd floor of Larkin Bus Terminal; word of mouth spread like wildfire and now I am even typing this to share how since 1918 it has mesmerized us (and me!) with their dense gravy infused with more nuts, crispy beansprouts, and other divine elements to make up what we love today.
Location:
> Stall MS 35, Food Centerat Larkin Bus Station, Johor Bahru (located on the third floor)
> L1-2 Plaza Angsana, Jalan Tampoi, 80120, Johor Bahru
> Pasar Karat, Bazaar JB, Jalan Segget, 80000, Johor Bahru
> Taman Dahlia, JB
> Taman Rinting, JB
Halal Status: Yes
#4 Alona Stulang Mee Rebus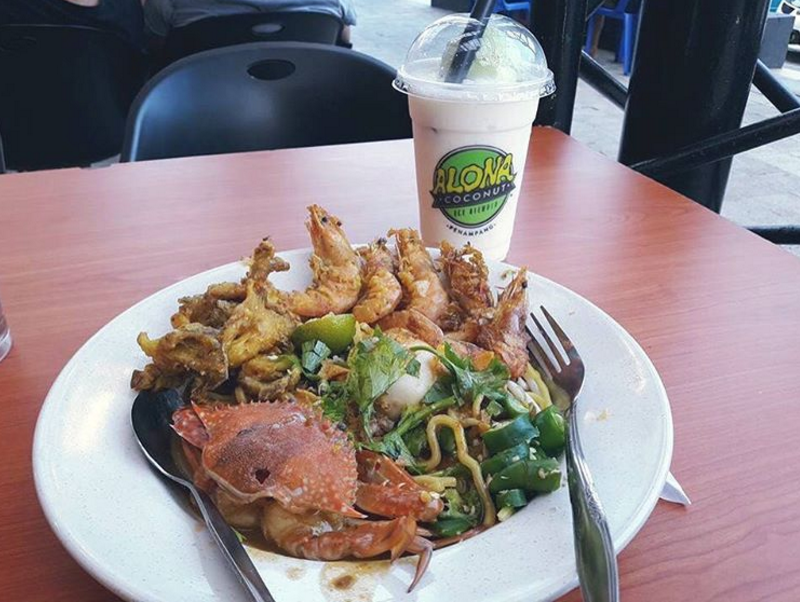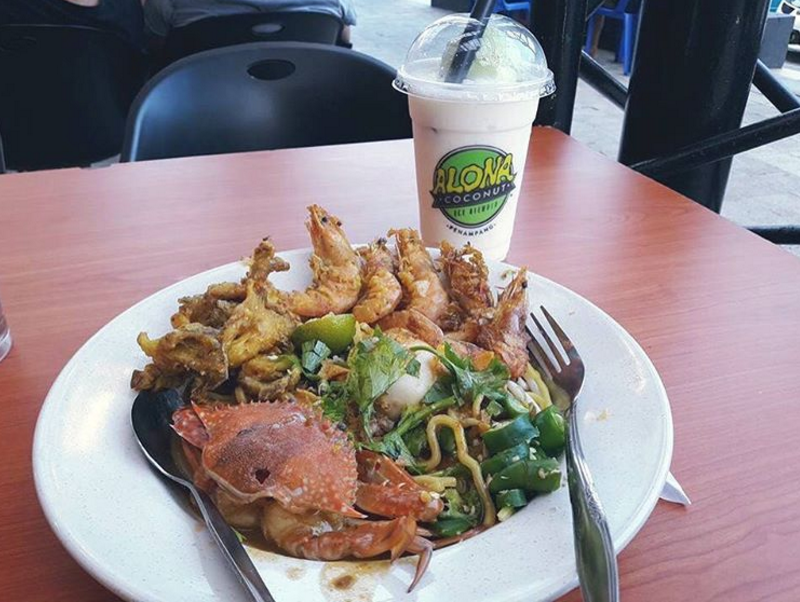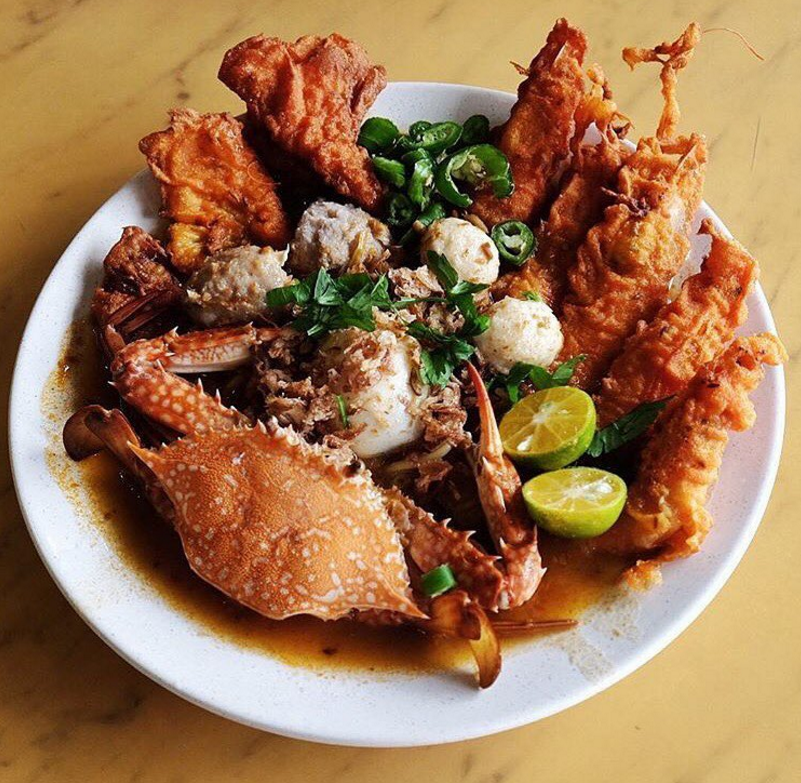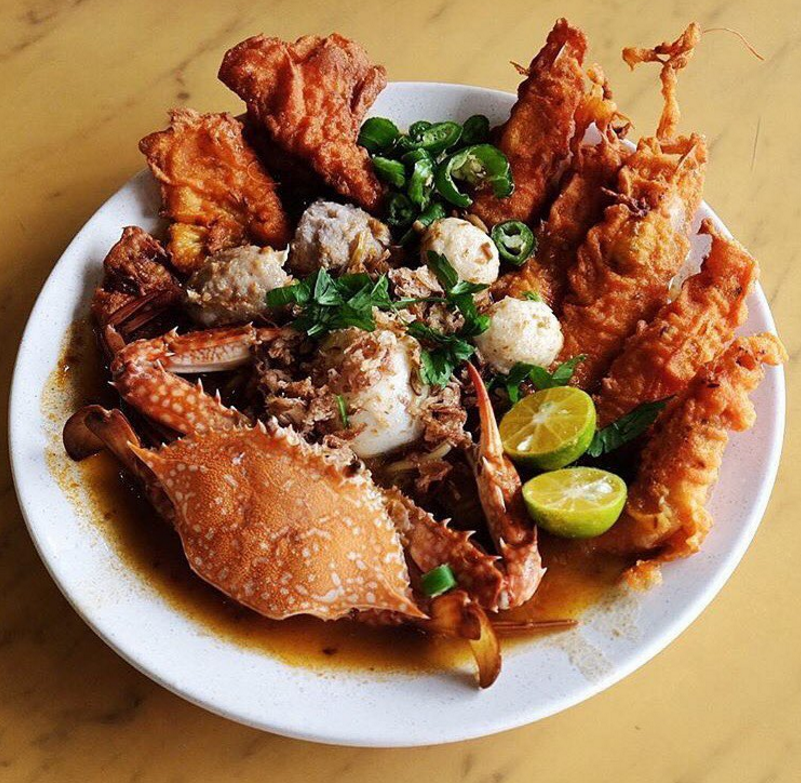 If you want to pleasingly burp something out that is a contemporary fusion of mee rebus and seafood; this is right up your alley! Specifically they have mutton, prawns and crab; but if I were you I will definitely summon for their Mee Rebus Special. Because this baby comes with a small crab, prawns, squids and meat balls right with their classic ecstasies of lime, sliced chilli and bouncy eggs. Another thrill is their treacly broth; it emits a rare harmony of the sweet potato and the kick from the sea. Another welcoming call from the sea is their kickass coconut milkshake, combine the 2 and expect magic on your taste buds.
Location: No. 69 Jalan Ibrahim Sultan, Stulang Laut, 80300, Johor Bahru
Contact: 07-2209132
Operation Hour: Daily, 1000-2400
Halal Status: Yes
#5 Restoran ZZ Sup Tulang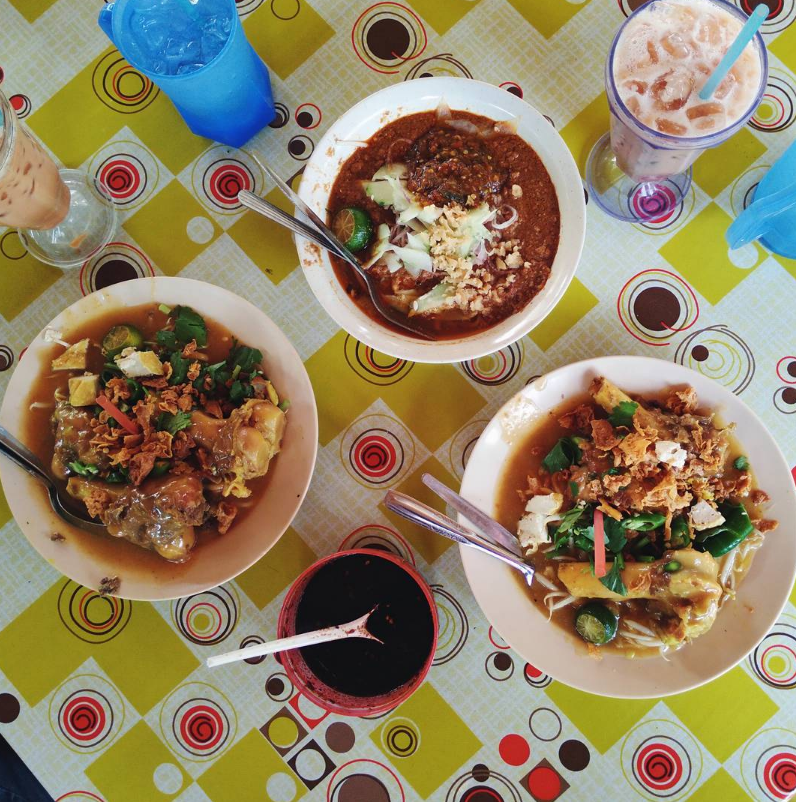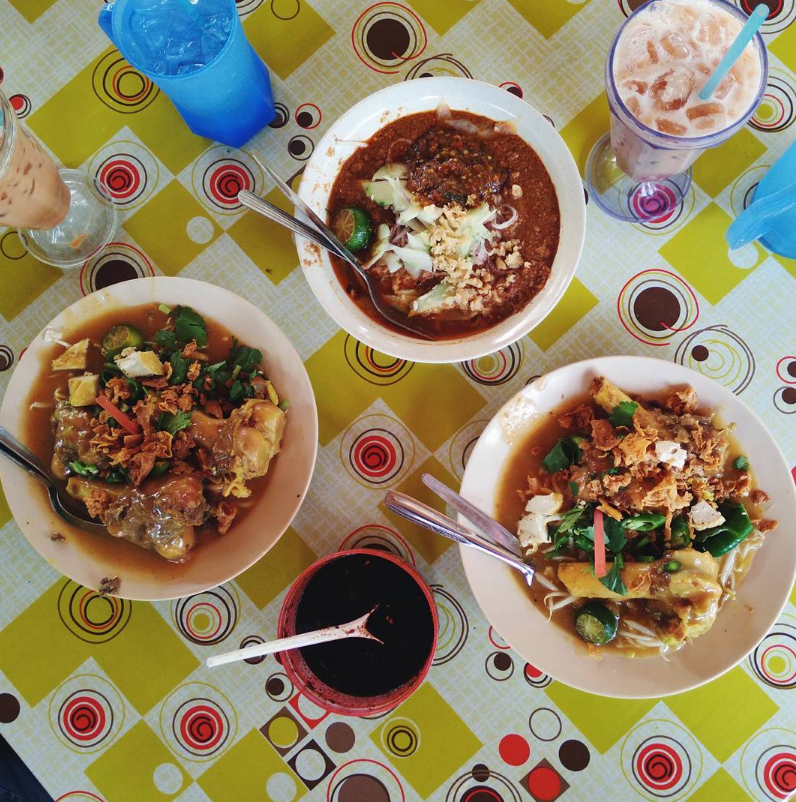 Photo Credit: @mdrahmadi / IG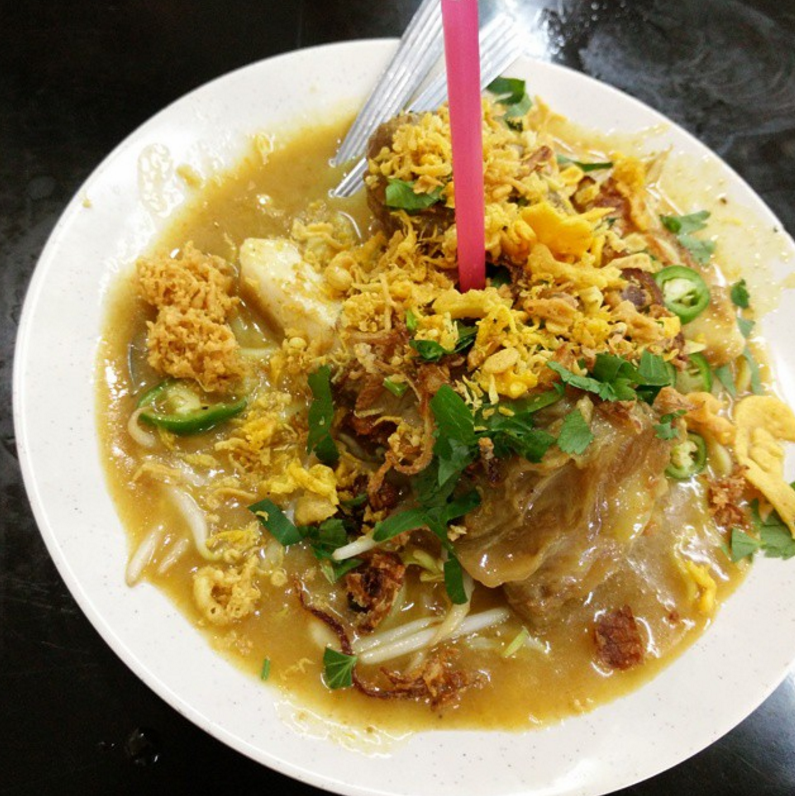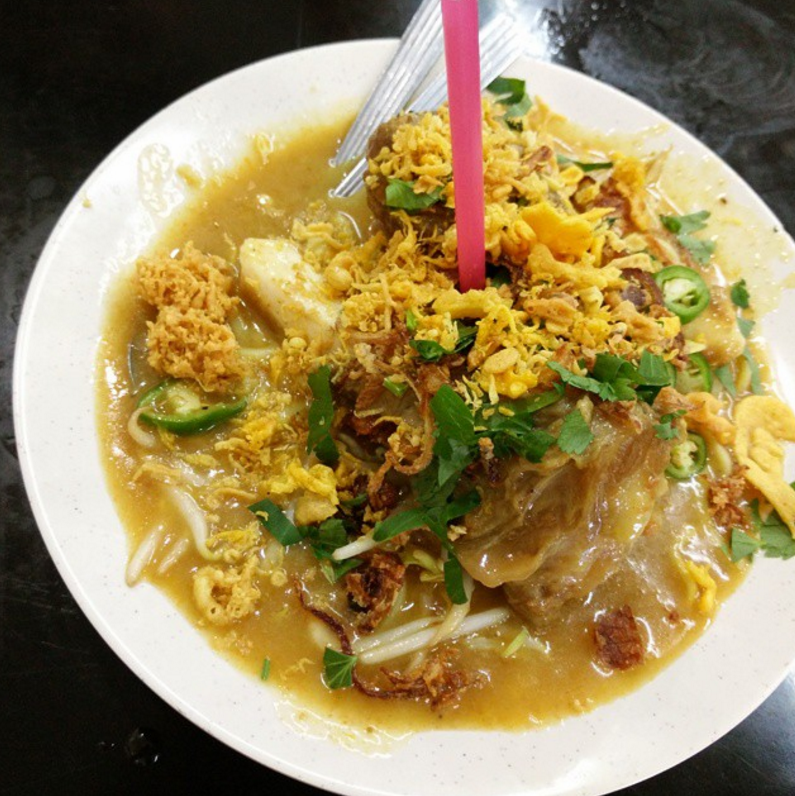 Photo Credit: @tastingexpert / IG
As obvious as it sounds on their billboard, their "bone soup" is the work of a prodigy here. This is really an understatement as they even provide a straw for the bone narrow! I will leave it to your imagination as how gamy; chewy their meat is if it can be suck through a straw! Meanwhile being blanketed by their velvety creamy soup (wiping drool) Moreover they even bestow two huge ass mutton shank bones nestled in all the other blissful goodness of sliced chillies, dried shrimps,  fibrous bean sprouts, and yellow noodles. A word of caution: It can be addictive!
Location: 20, Jalan Petri 5/1, Kampung Baru, 80100, Johor Bahru
Contact: 07-2240417
Operation Hour: Daily, 1300-1500, 1900-2300
Halal Status: Yes
Comments
comments