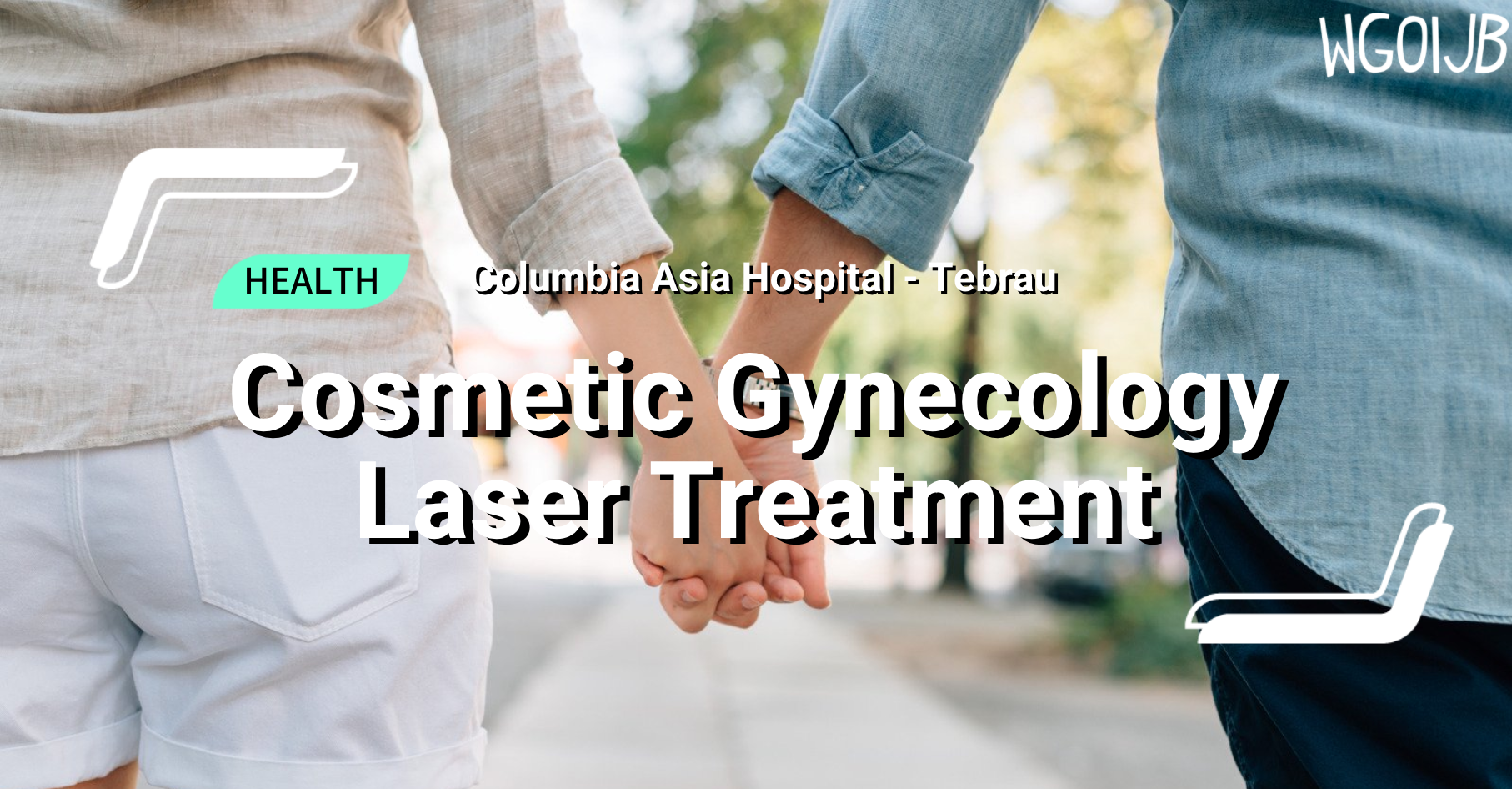 ---
Females might feel embarrassed or atypical speaking about genital issues or Vaginal Rejuvenation in this society. In fact, most women experience minor vaginal problems from time to time. Women also find it difficult to express themselves. Thus, they have to suffer for the rest of their lives due to lack of knowledge or too shy to share with others. These issues are not just affecting them physically but also psychologically.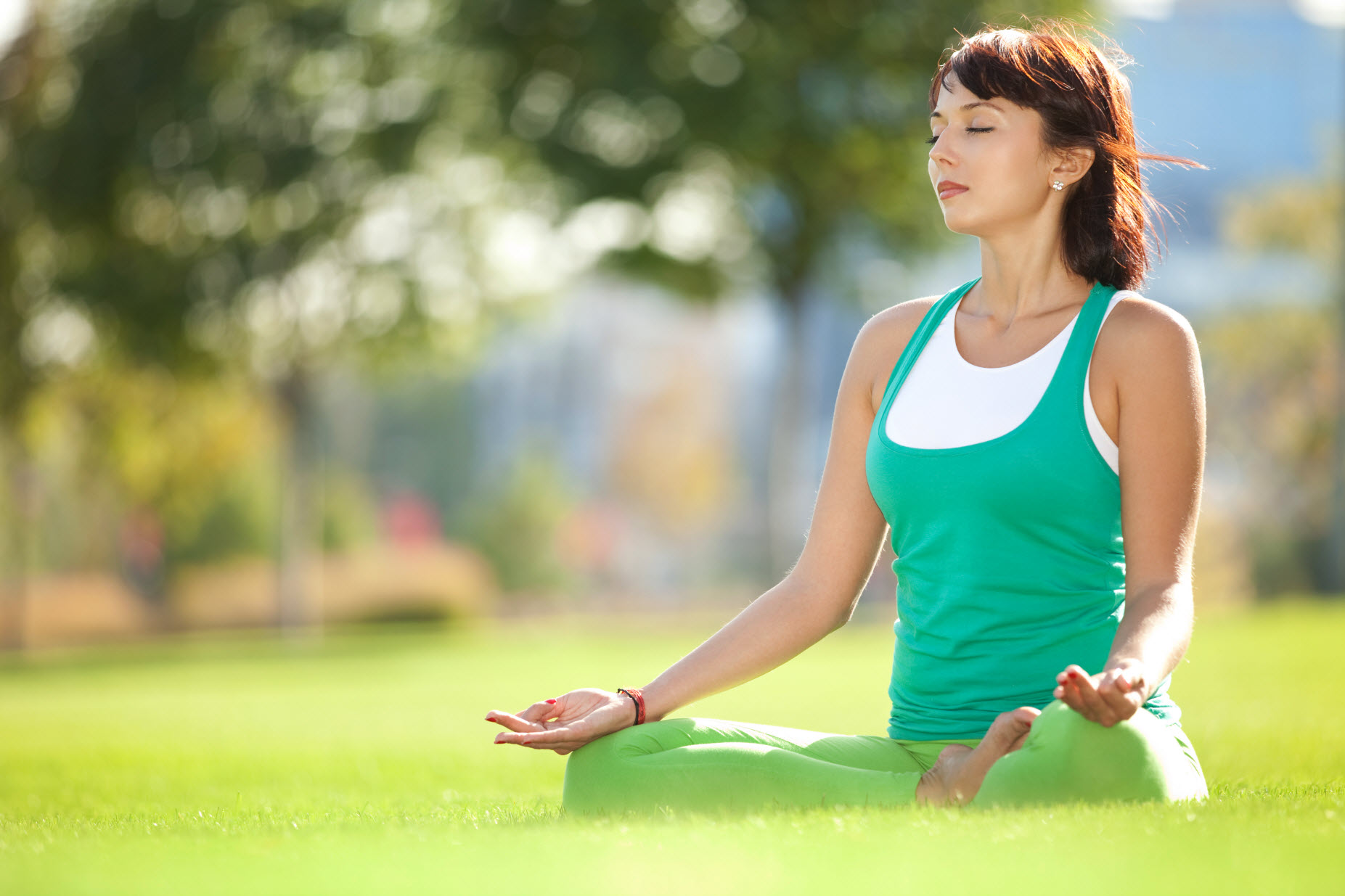 Over the course of a lifetime, no one is immune to change. When it comes to the vagina: puberty, childbearing, childbirthing and ageing are all milestone events that have a powerful impact on women's body and pelvic floor. These processes might cause a woman to have vaginal relaxation syndrome, stress urinary incontinence and pelvic organ prolapse. Therefore, women seek for Vaginal Rejuvenation for medical reasons other than aesthetic corrections of the genital structures.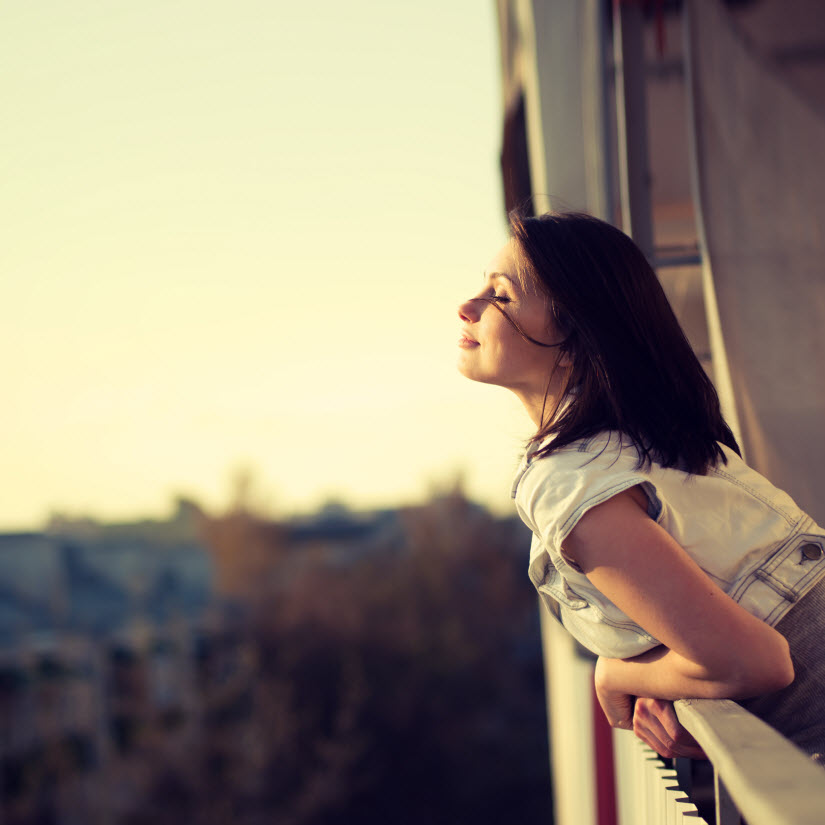 ---
Cosmetic Gynecology Laser Treatment involves innovative, unique, effective and minimally invasive treatment for significant improvement in reducing stress urinary incontinence episodes, empowering vaginal and pelvic wall strength!
Promotion Highlights :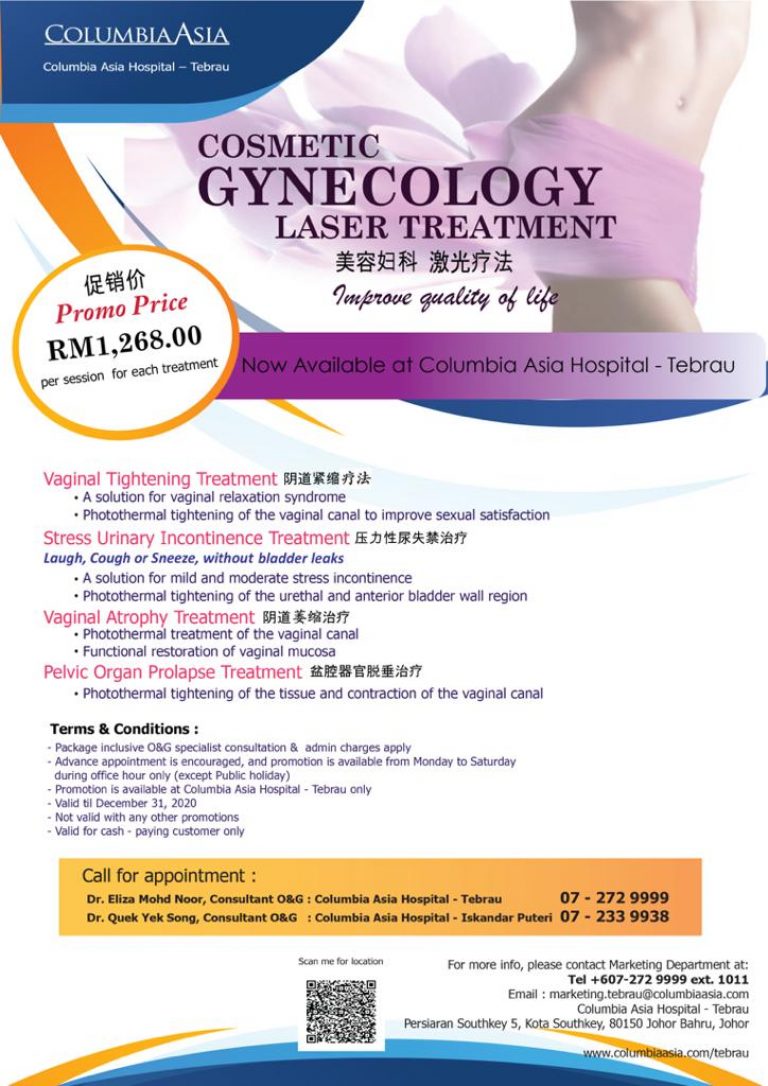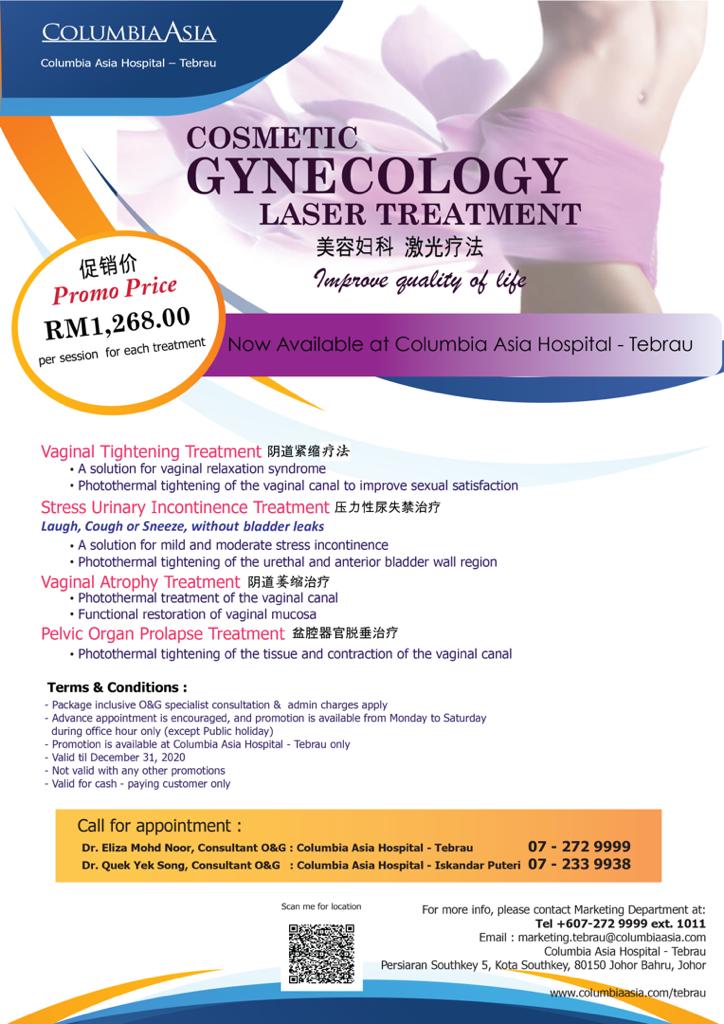 Vaginal Tightening Treatment
A solution for vaginal relaxation syndrome
Photothermal tightening of the vaginal canal to improve sexual satisfaction
Stress Urinary Incontinence Laser Treatment
A solution for mild and moderate stress incontinence
Photothermal tightening of the urethral and anterior bladder wall region
Vaginal Atrophy Laser Treatment
Photo-thermal treatment of the vaginal canal
Functional restoration of vaginal mucosa
Pelvic Organ Prolapse Treatment
Photothermal tightening of the tissue and contraction of the vaginal canal and improves sexual satisfaction
---
When choosing a method and a provider for vaginal rejuvenation, a woman needs to do her homework. Here's to let you know that Columbia Asia Hospital – Tebrau is Columbia Asia's 13th and largest Malaysian branch with world-class facilities and healthcare services. As Johor becomes more vibrant with different amenities, it is now more convenient than ever for Johoreans to access a world-class healthcare service.
* Consultations will be at Columbia Asia Hospital – Tebrau & Iskandar Puteri.
* Procedure will be carried out at Columbia Asia Hospital – Tebrau only.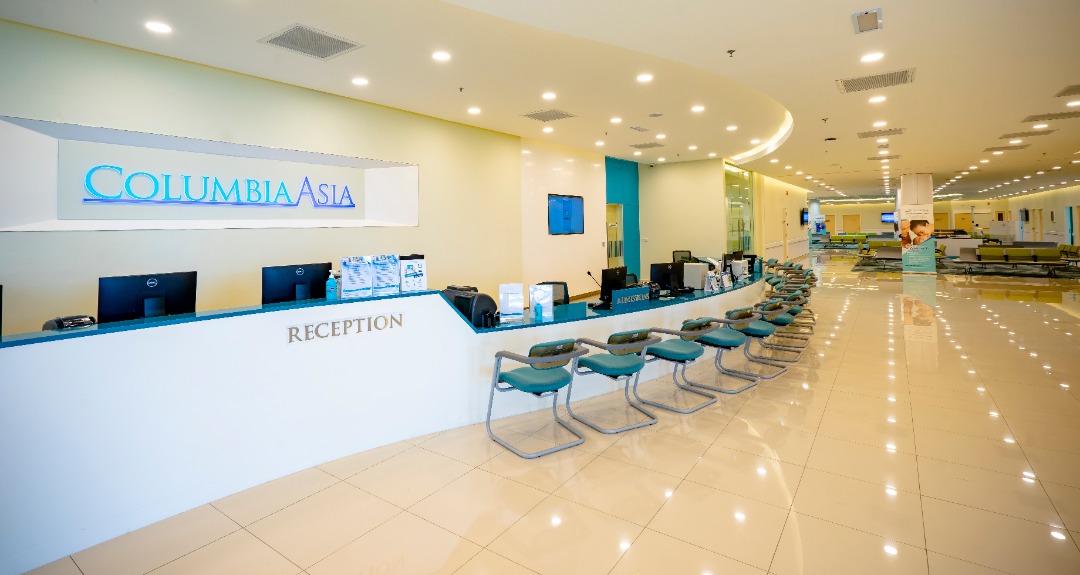 Let's have a closer look about Columbia Asia Hospital (CAH) – TEBRAU
As the second CAH in Johor after Iskandar Puteri, this Tebrau branch prides itself as the biggest among all CAHs in Malaysia. It is the 13th CAH in Malaysia and 19th in the Asian region, standing at four storeys high with 205 capacities. It is also located at a high-traffic residential hub of Kota Southkey, which is only 7km away from the bustling heart of Johor Bahru city centre.
CAH – Tebrau comes equipped with new state-of-the-art and world-class medical facilities. We are confident that it will be the preferred healthcare provider to fulfil the healthcare needs of the Johor community.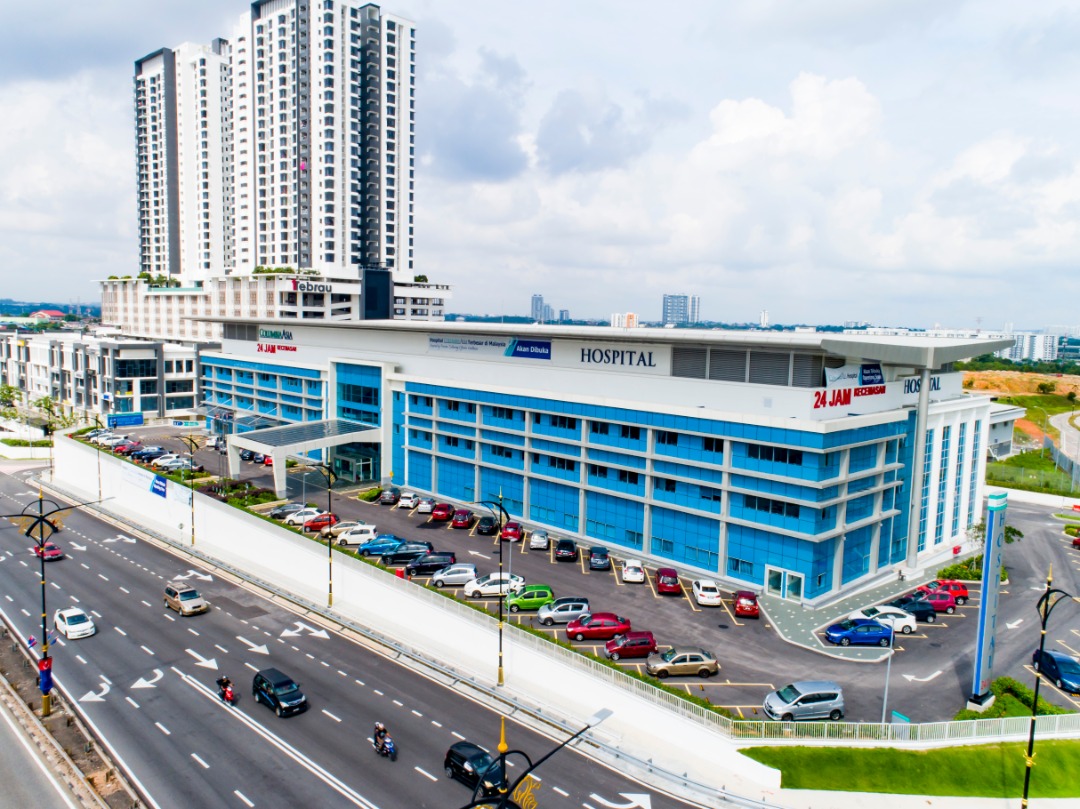 Columbia Asia Hospital – Tebrau
Address: Persiaran Southkey 5, Kota Southkey, 80150 Johor Bahru, Johor.
Contact: 07-2729999 ext. 1011 (Marketing Department)
Email: [email protected]
Columbia Asia Hospital – Iskandar Puteri
Address: Persiaran Afiat, Taman Kesihatan Afiat, 79250 Iskandar Puteri, Johor.
Contact: 07-2339999
Email: [email protected]
Promotion Period: Till 31st December 2020 (Mon – Sat during office hour only)
Comments
comments