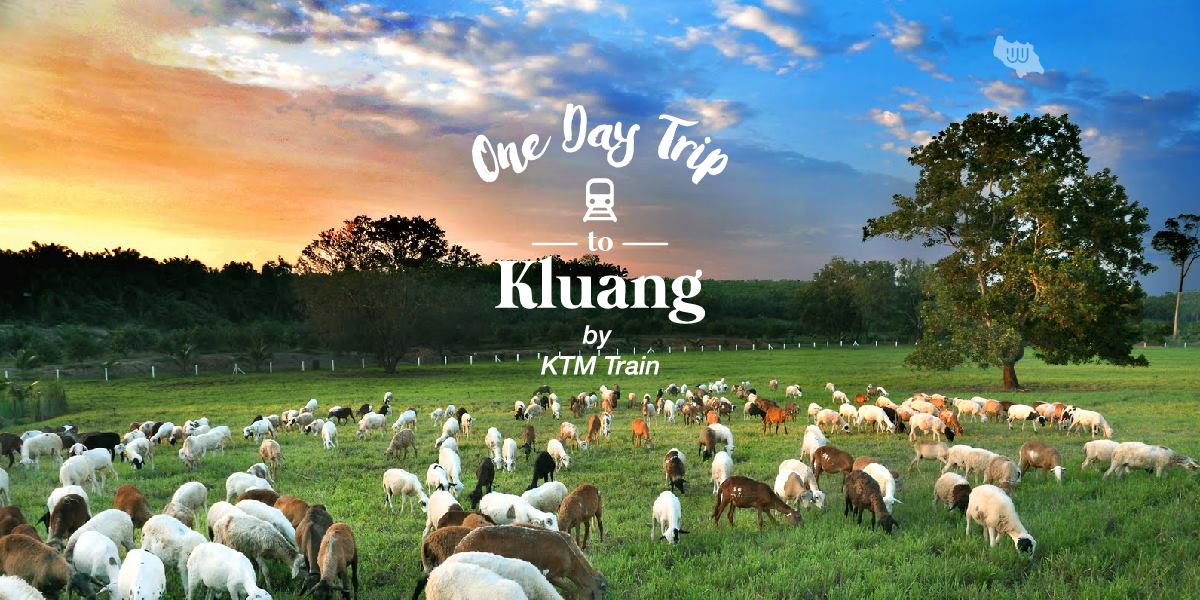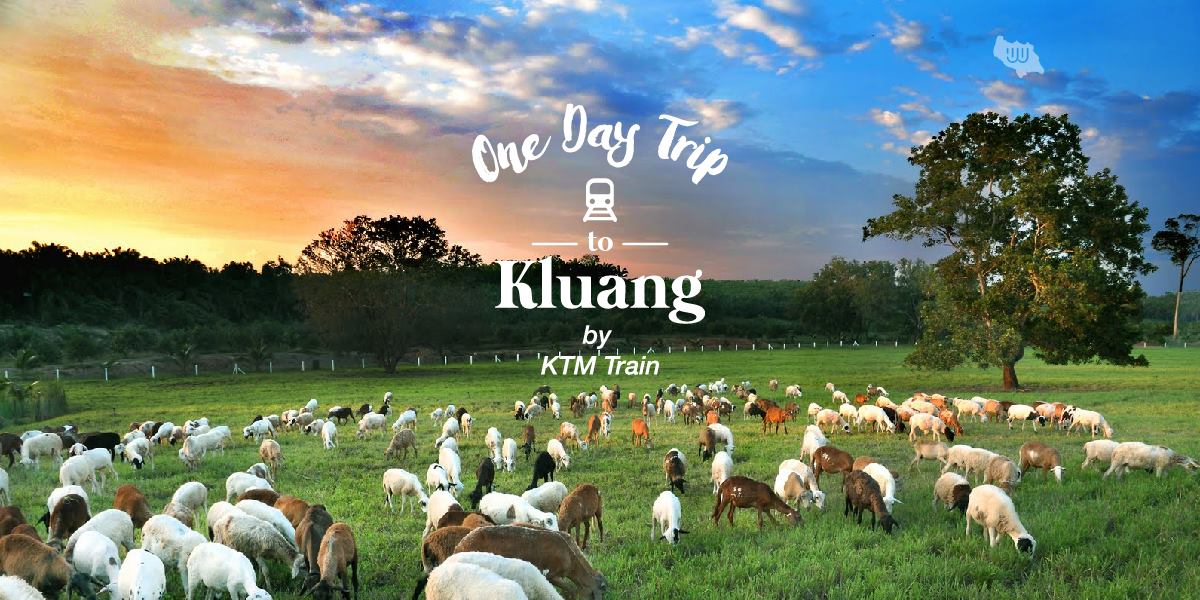 One Day Trip to Kluang by KTM
Dear readers, please park aside your vehicles because the train ride is the reason why we all became lovers of Kluang! So dear all do follow the quick and easy step by step of filling up the checkbox below; so that we can assure you all to reached your destination no matter where you from.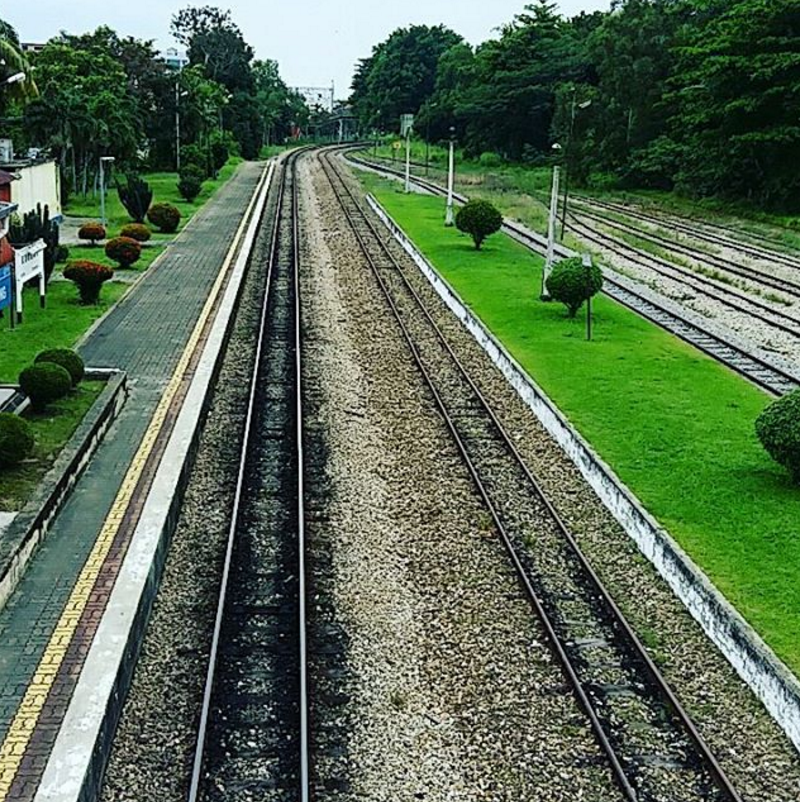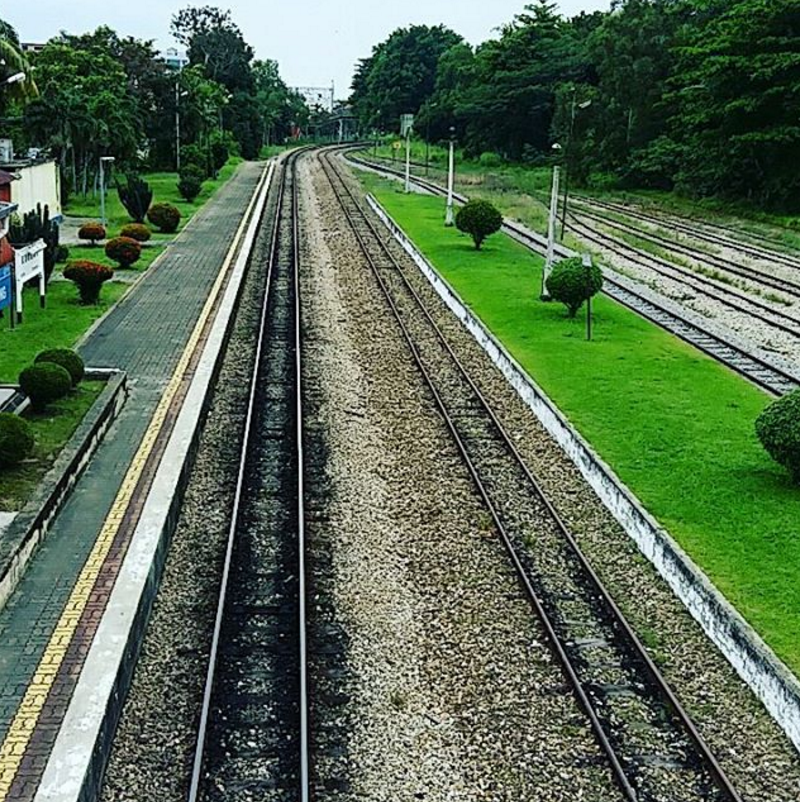 Photo Credit: vicwmlee / IG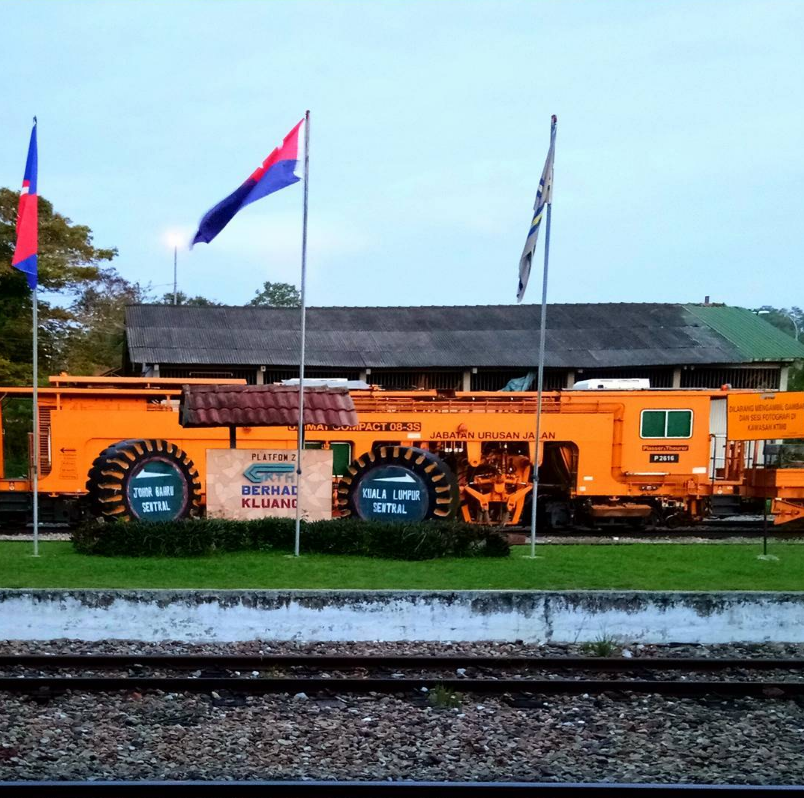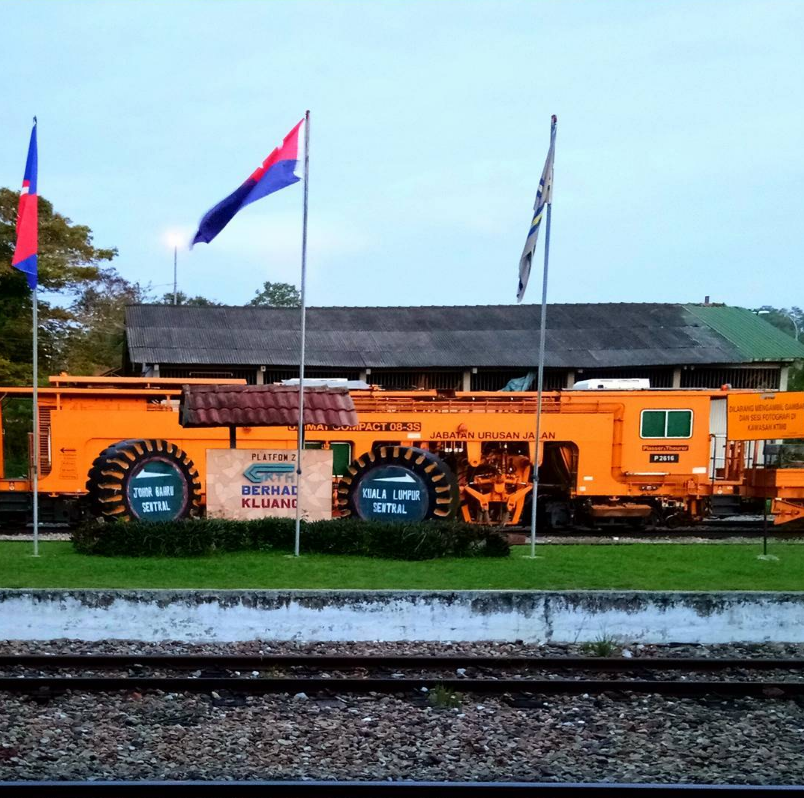 Photo Credit: tina_aripin / IG


Now, you are ready to start the trip!
Stop 1: Kluang Railway Coffee
It seems that the station is aware that we Johoreans are food passionistas, so much that since 1938 this local dearest has been right outside of Kluang railway station just to satiate our void stomach from the weary travels. Not much change has been made to the shop, which added sentimentality and their prided testimony of how this shop has flourished for 3 generations and more to come!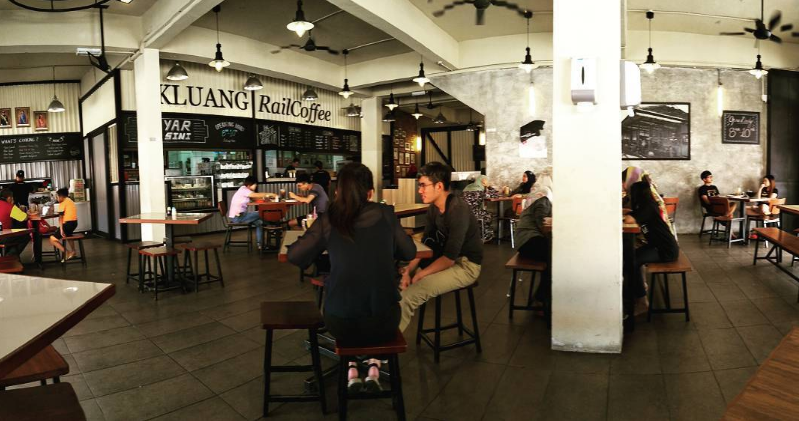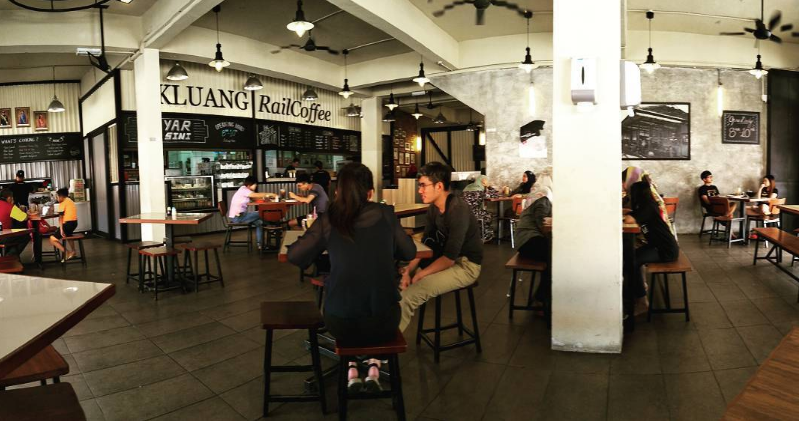 Photo Credit: ian_mansor / IG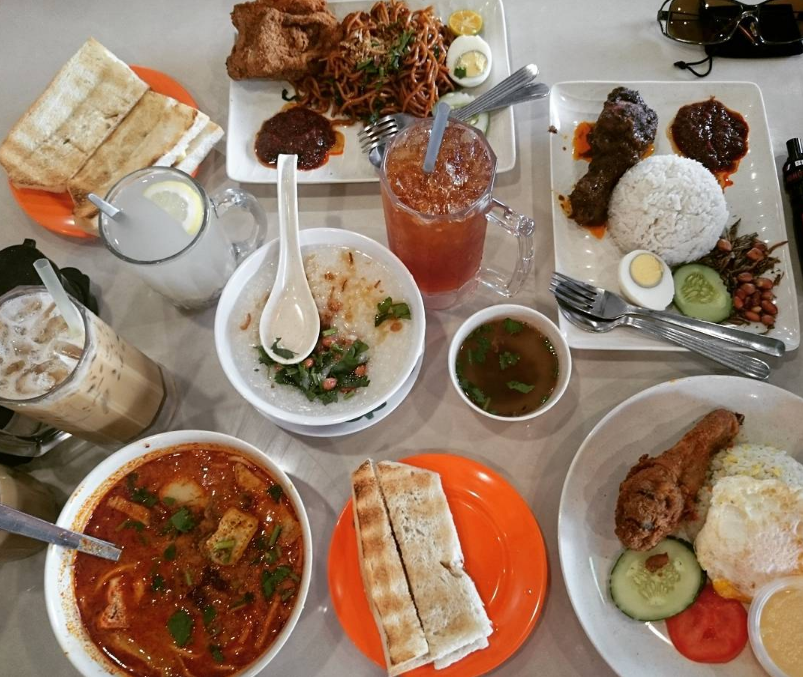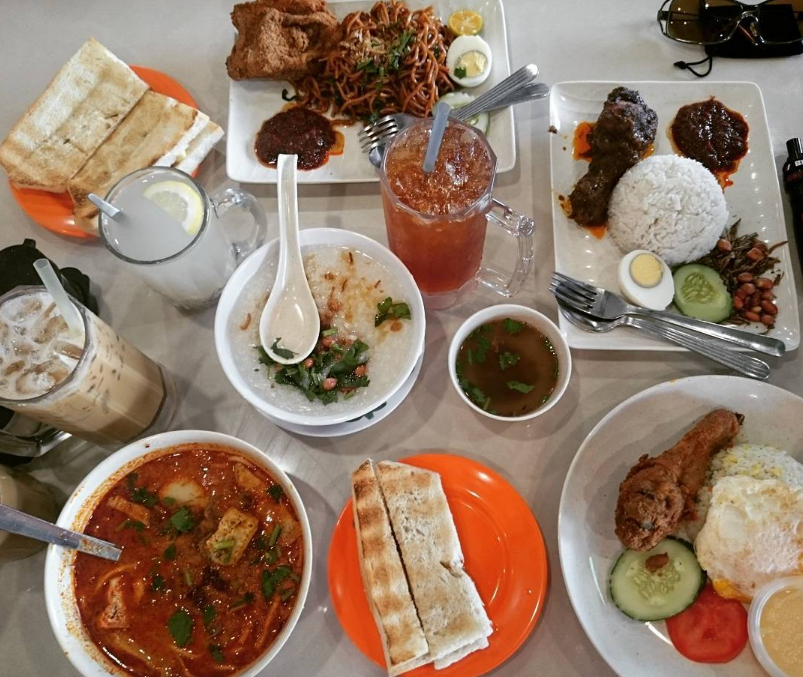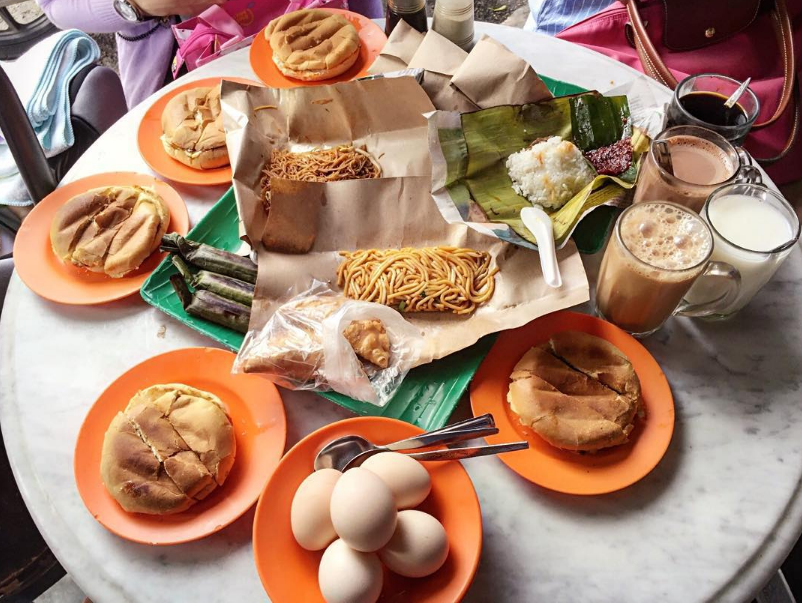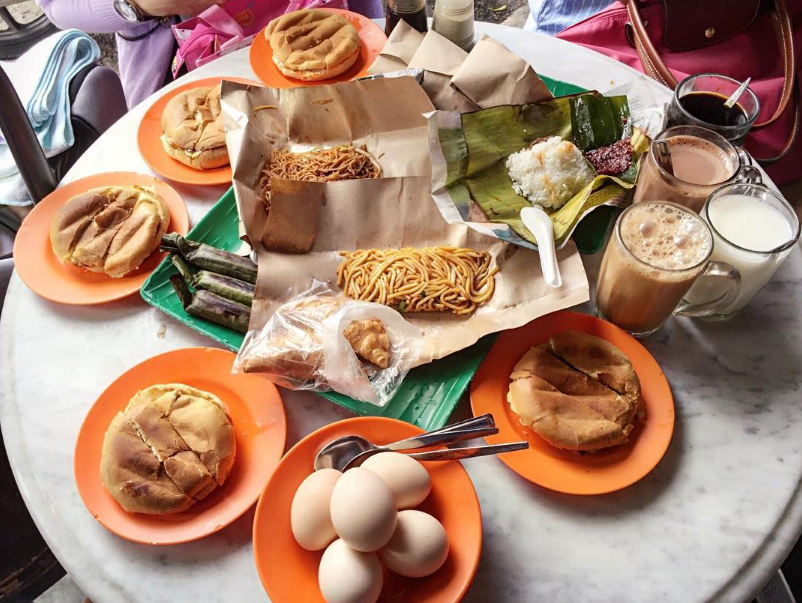 Photo Credit: iiixjaslynkhorviiiv / IG
No matter what, wake up early and die die must swing in for their breakfast! Because this 79 old cafeteria makes its mark by: their aromatic kopi from the Kluang Cap Television Brand (Johor Sultan is a fan!); crispy round or flat margarine and kaya toast; traditional coconut milk Nasi Lemak; yummy Mee Siam and their half-boiled eggs drizzle with soya sauce. All these to set your day off journeying into the heart of Kluang~
Location: Kluang KTM Station, Jalan Station, Kluang, Johor.
Opening hours: Daily except Thursday, 0700-1200, 1430-1800
Halal Status: Yes
When your tummy is filled with fuel for the rest of the day, head on to the largest goat farm in Malaysia just half an hour drive away from Kluang Station! Travel en route throughout the farm via a cute miniscule school bus or rent a horse carte! Then surround yourself and the kids a unique experience of feeding and petting of the livestocks there such as goats, chickens, rabbits, deers and even ostriches!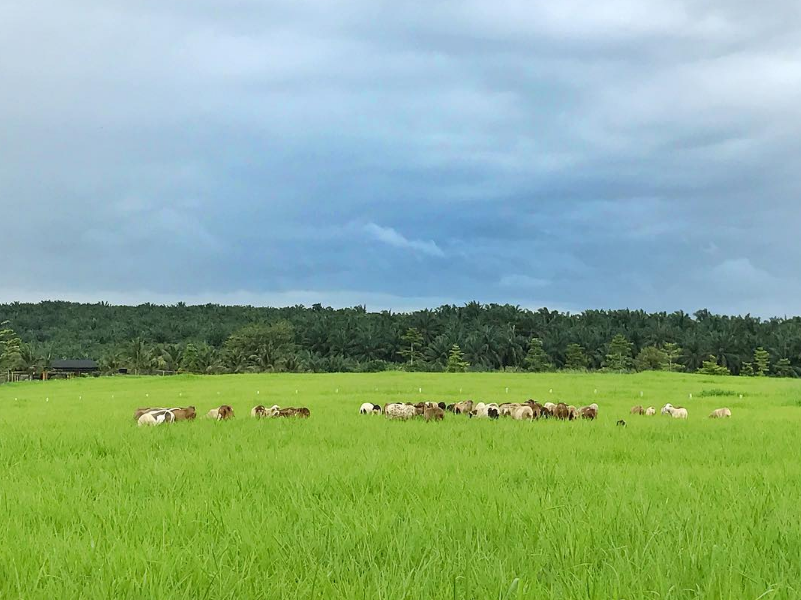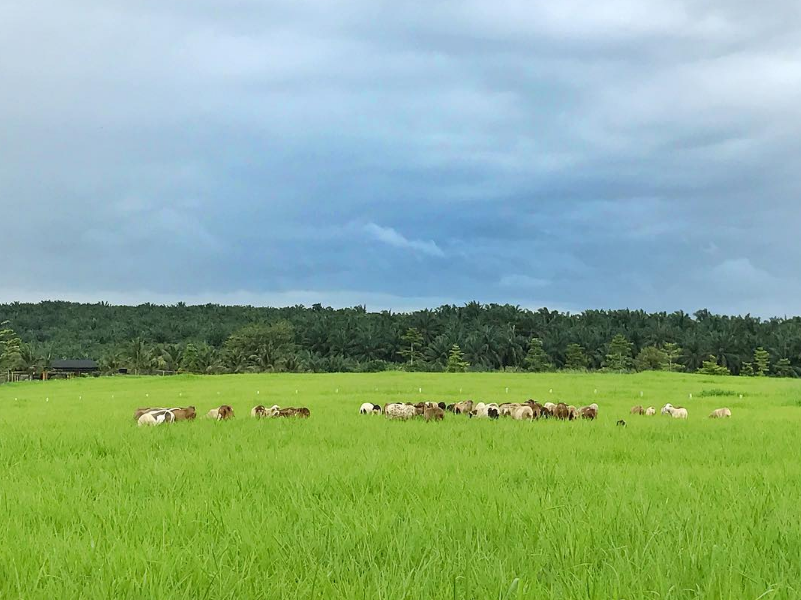 Photo Credit: mywhimsicaldream / IG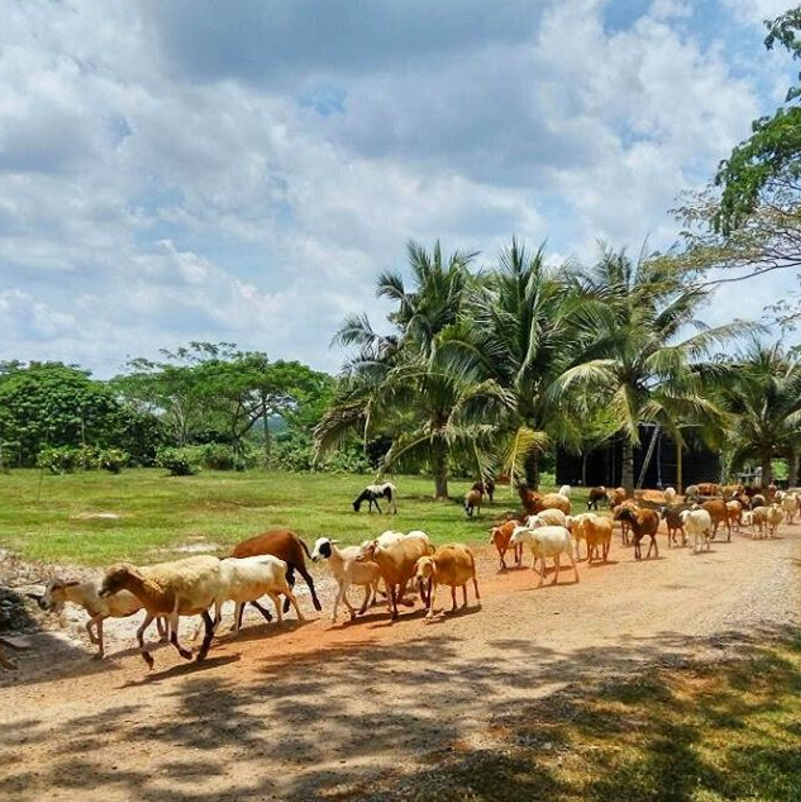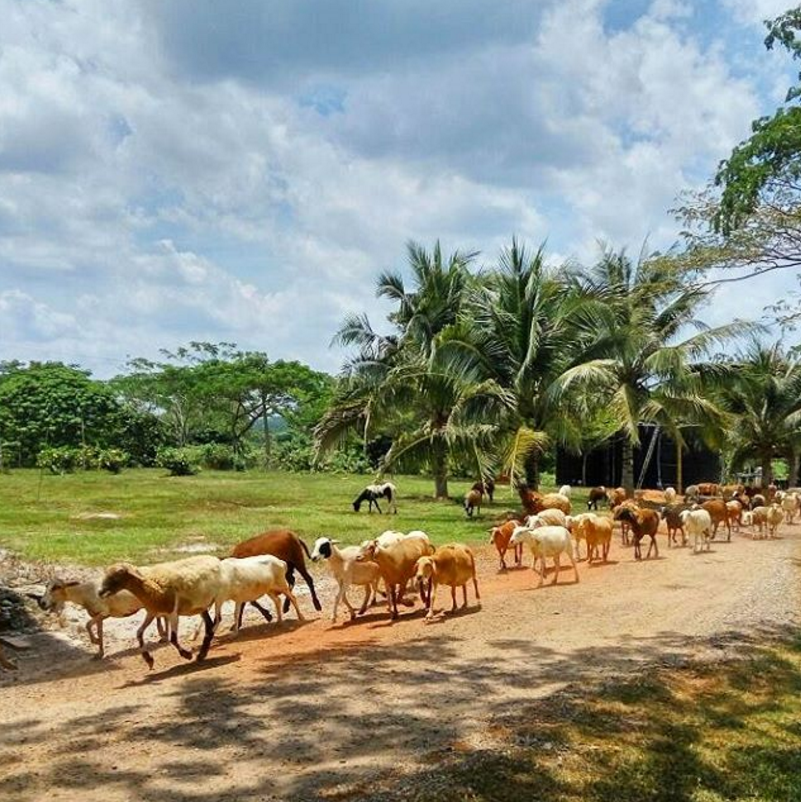 Photo Credit: _maywong_ / IG
Or venture into their passion fruit farm, Jakun village, mini zoo, and a must souvenirs of goat products made fresh there! This family friendly excursion offers so many activities that even the chalet package has Gasp! Kong Ming Lantern activity that leave my mouth gaping in disbelief!
Sharing is caring so I leave you all to visit their website for a better picture!
Website: http://www.ukfarm.com.my/index.php 
Location: Plot 8, Project Pertanian Moden Kluang, KM13 Jalan Batu Pahat, 86000 Kluang, Johor.
Contact: 07-759 7555 / 

[email protected]


Opening hours: Daily: 0900-1800
Admission Fees: They offered varying tour packages for more information do check out their website!
Stop 3: Zenxin Organic Park
If you want a spin-off of the kampung nomadic lifestyle from the UK Agro Farm; lucky for you Zenxin Organic Park is a 15 minutes away neighbour! The 100-acre farm reflects their commitment of organic growth without the usage of pesticide and fertilizers. Work it out by cycling or on our trusty foot to explore the vicinity! Or round up a minimum of 20 people to learn first-hand of the beauty of farming process, yielding the crops, and even partake special tailored programs suited to your interest!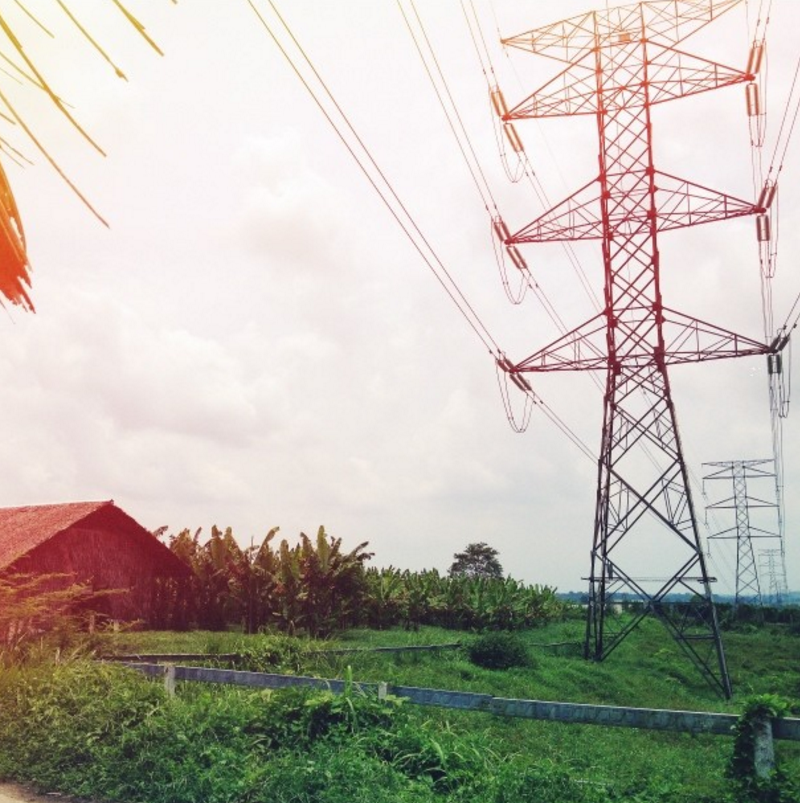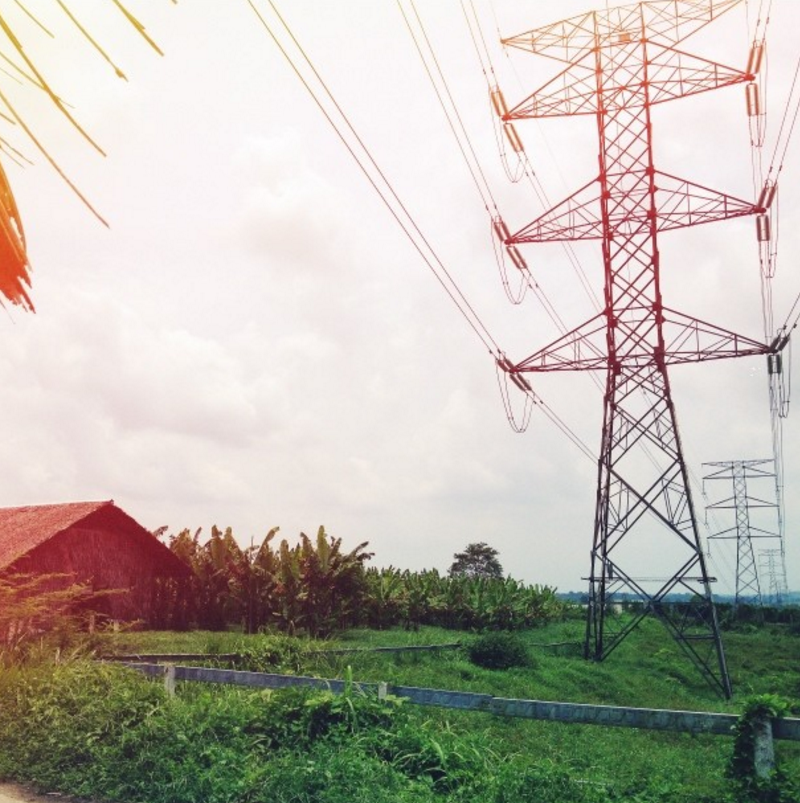 Photo Credit: melicacy / IG
From savouring fresh organic harvest, catching fishes, testing your archery skills, making friends with the furries~ to learning new amazing knowledge (like I didn't know that the body scrub from the Bodyshop is derived from the Loofah plant on the top right!) Visitors usually feel a profound humility in appreciating the origins of our food on our table; a lesson worth acquiring to everyone who is keen to drop by!
Website: http://www.zenxin.com.my/ 
Location: Jalan Batu Pahat, 86000, Kluang, Johor.
Contact: 07-7595196 / 019-7738985
Email: 

[email protected]

 
Opening hours: Park: Daily: 0830-1830
Restaurant and Farm Mart: Weekdays: 0800-1900; Weekends & Public  holidays: 0800-2000
Admission fees: Adult (13 and above): RM15, Child (4-12 years old): RM12
Stop 4: Kluang Coffee / Cap Televisyen Brand Coffee
Coffee and television? Never crossed my mind how they are linked together for 51 years. With a little background check, their humble origin unfolds the founder's wish of his coffee to be as luxurious as a TV (an expensive gadget erstwhile) and to bring more cohesiveness in a family none other than a cup of coffee and the TV set.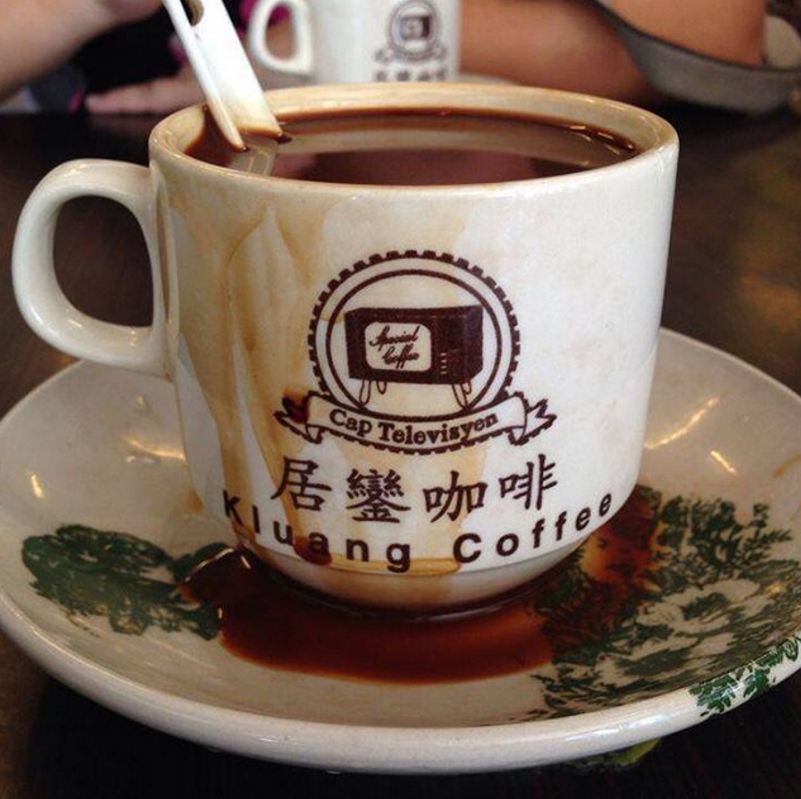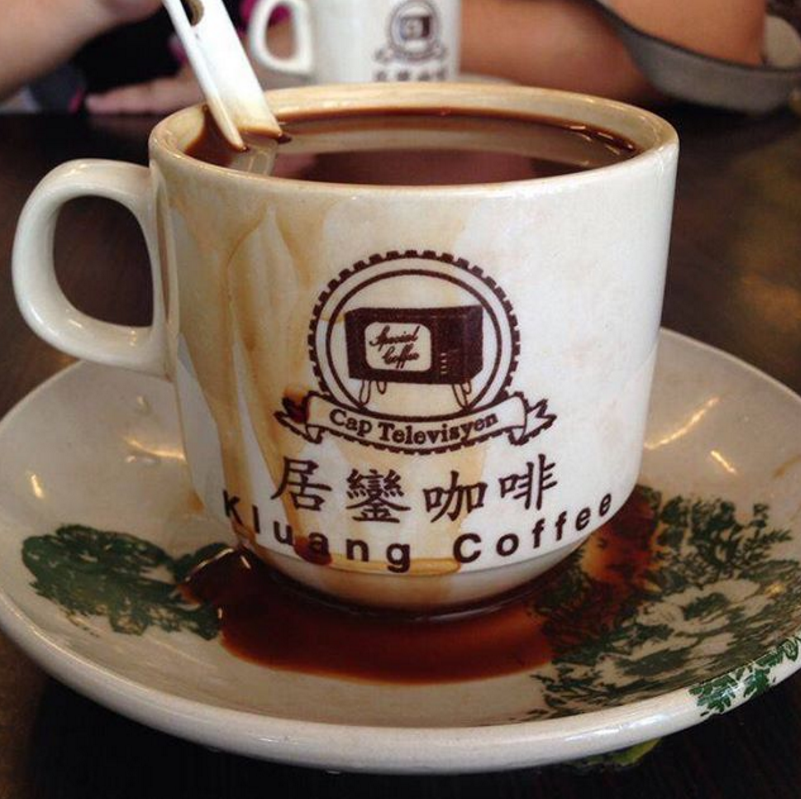 And when Johor Sultan is a devotee, we know this coffee packs a punch even for caffeine addicts. So if you want to master the art of coffee making, come by and witness the hard work poured in for these many years right in the belly of their factory! You get to see their coffee roasting, grinding to powdery form, to types of coffee and even friendly staffs providing local snacks with a cup of their prided coffee! If this isn't bliss that what is?
Location: No. 76 Jalan Besar, 88000, Kluang, Johor
Contact: 07-7731943 / 

[email protected]

 
Opening hours: Monday-Friday, 0800-1700 /// Saturday, 0800-1400 ///Sunday, closed
Halal Status: Yes.
Comments
comments