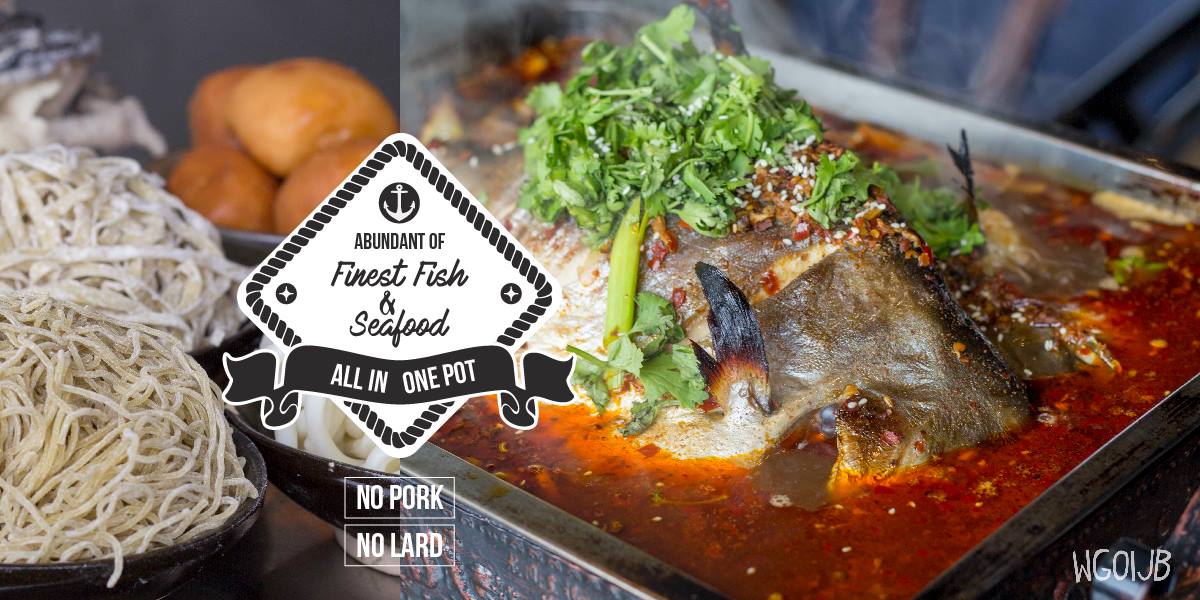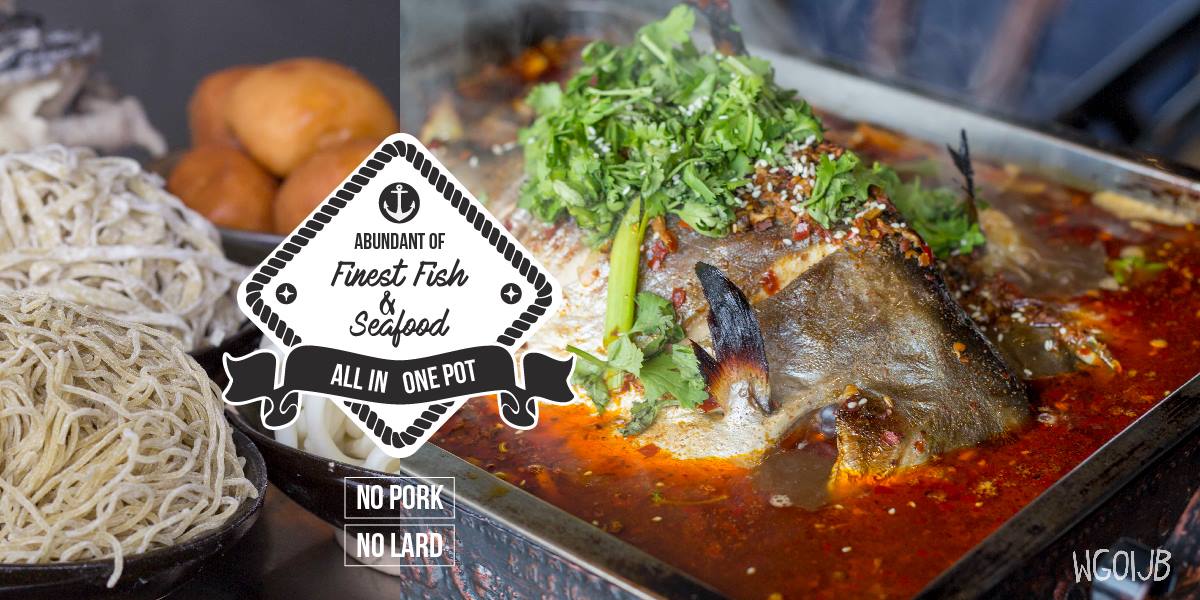 The New Baked Fish Hotpot Powerhouse in Town
Great fortune favours the bold when it comes to trying the hot and fiery MA LA (Sichuan spicy flavour) soup base. Coupled with 3 other mouthwatering flavours Tomato, Seafood & Mushroom and Spicy preserved vegetable soup, it is no wonder that it has raving reviews. Known by night owls to be the new midnight hangout spot in town we had to check the place out ourselves.
Comfortable & Spacious Dining Experience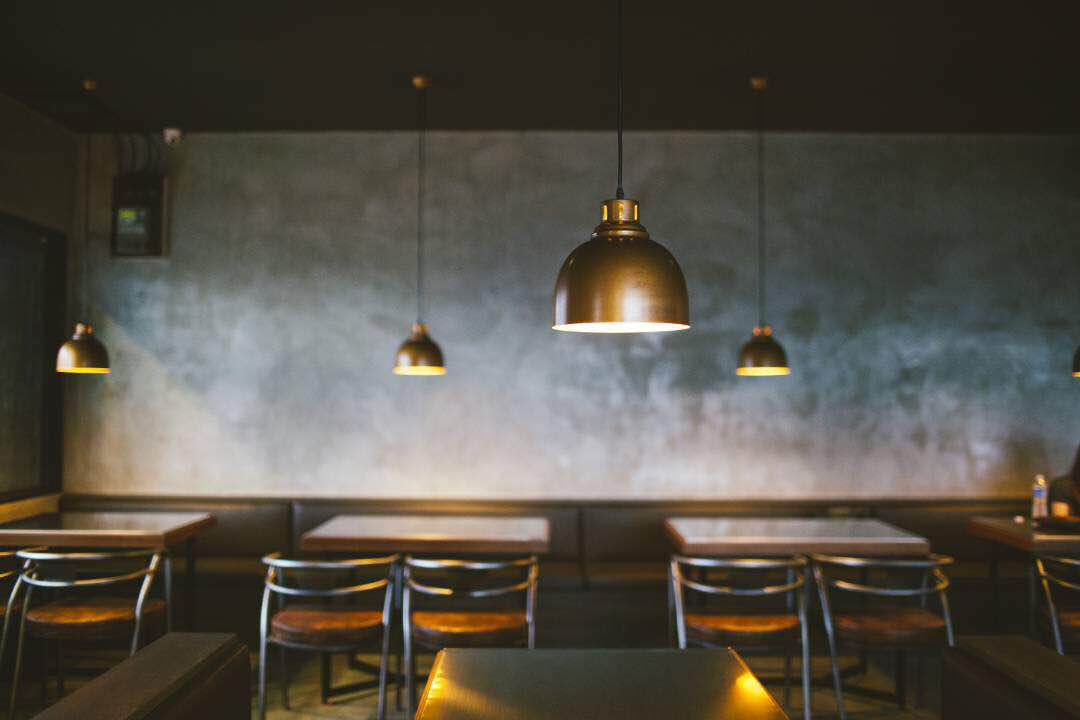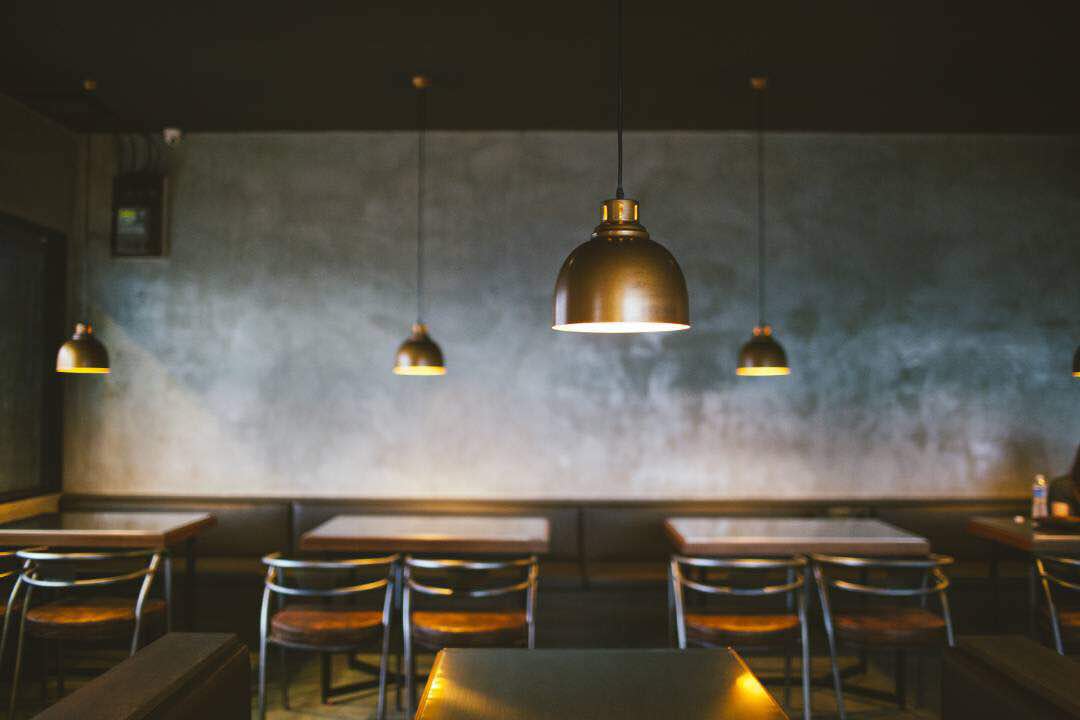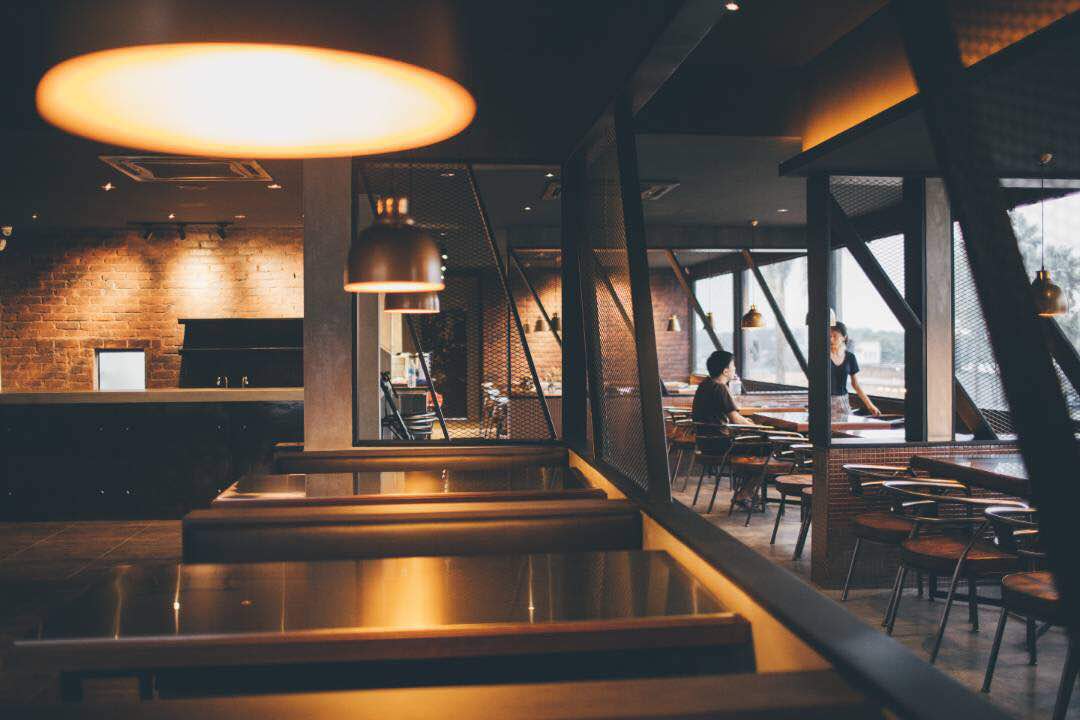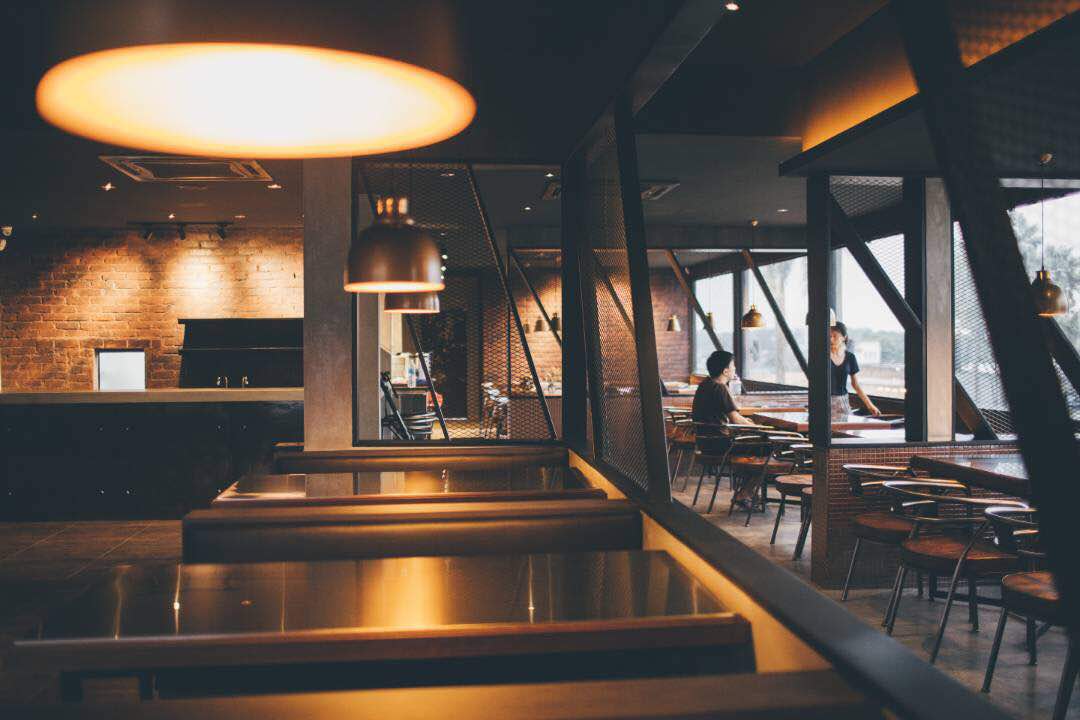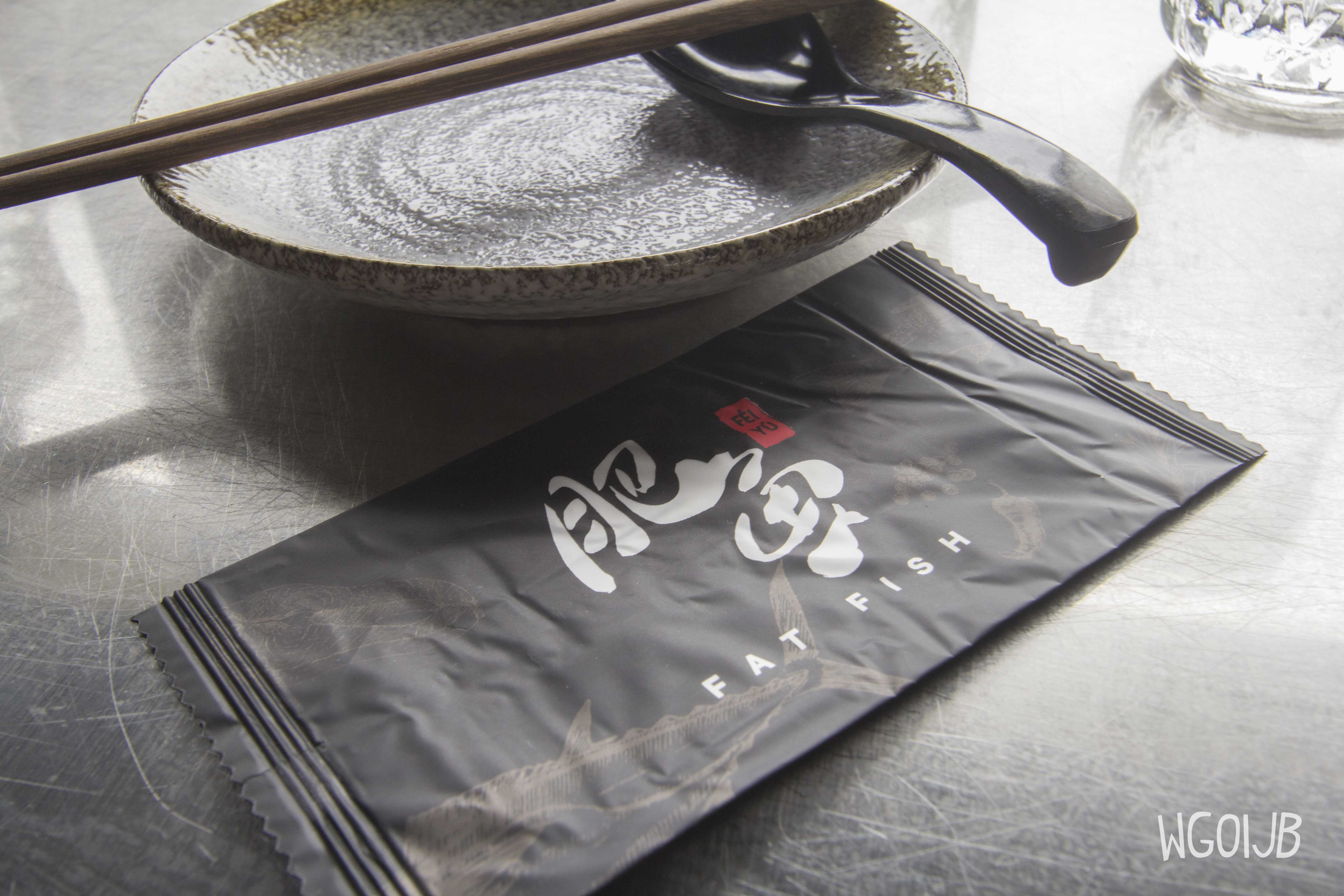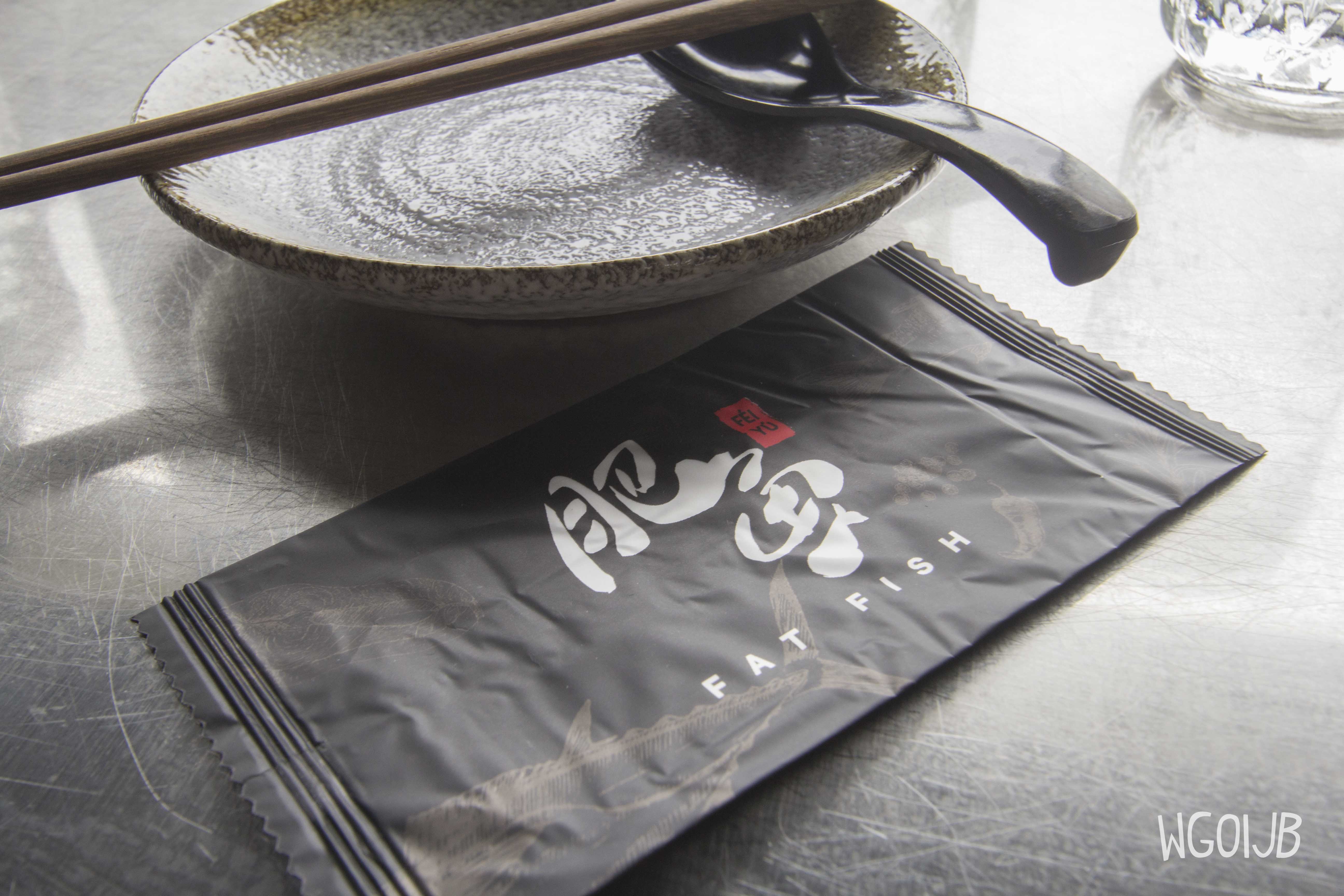 When we took our first step into Fat Fish, we were greeted by warm lights and soft background music. These coupled with their modern industrialized interior with the use of concrete, glass and raw metal elements made us really excited about what was next to be offered. Leave your hot and sweaty hot pot days behind you in their fully air conditioned premise. This establishment brings baked fish hotpot enjoyment to a whole different level with their spacious and comfortable setting. We highly recommend bring friends and family for special dinner gatherings or hop over for a sinful supper experience because it operates from 6pm - 3am!
The Secret Behind the Extraordinary Fish Pot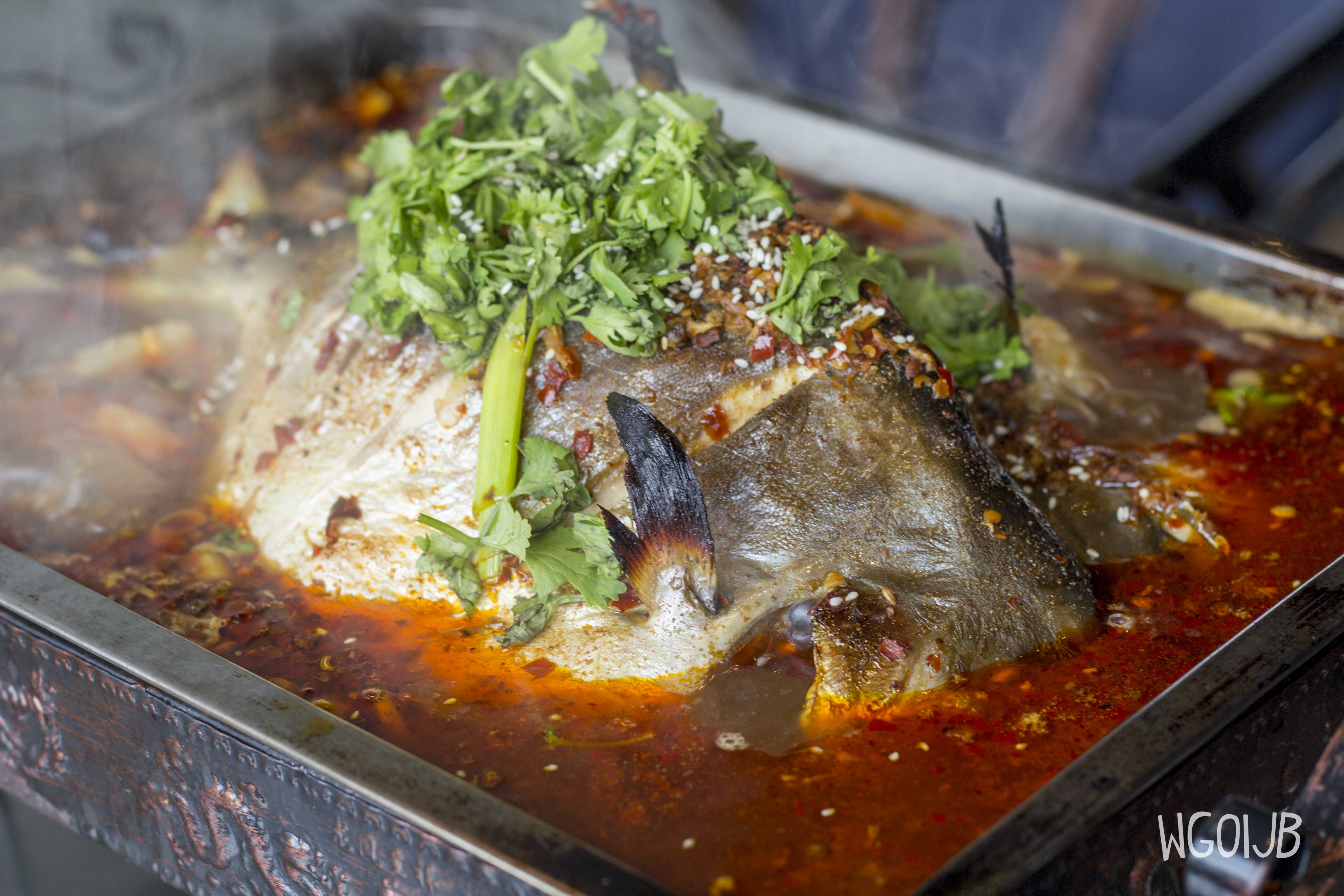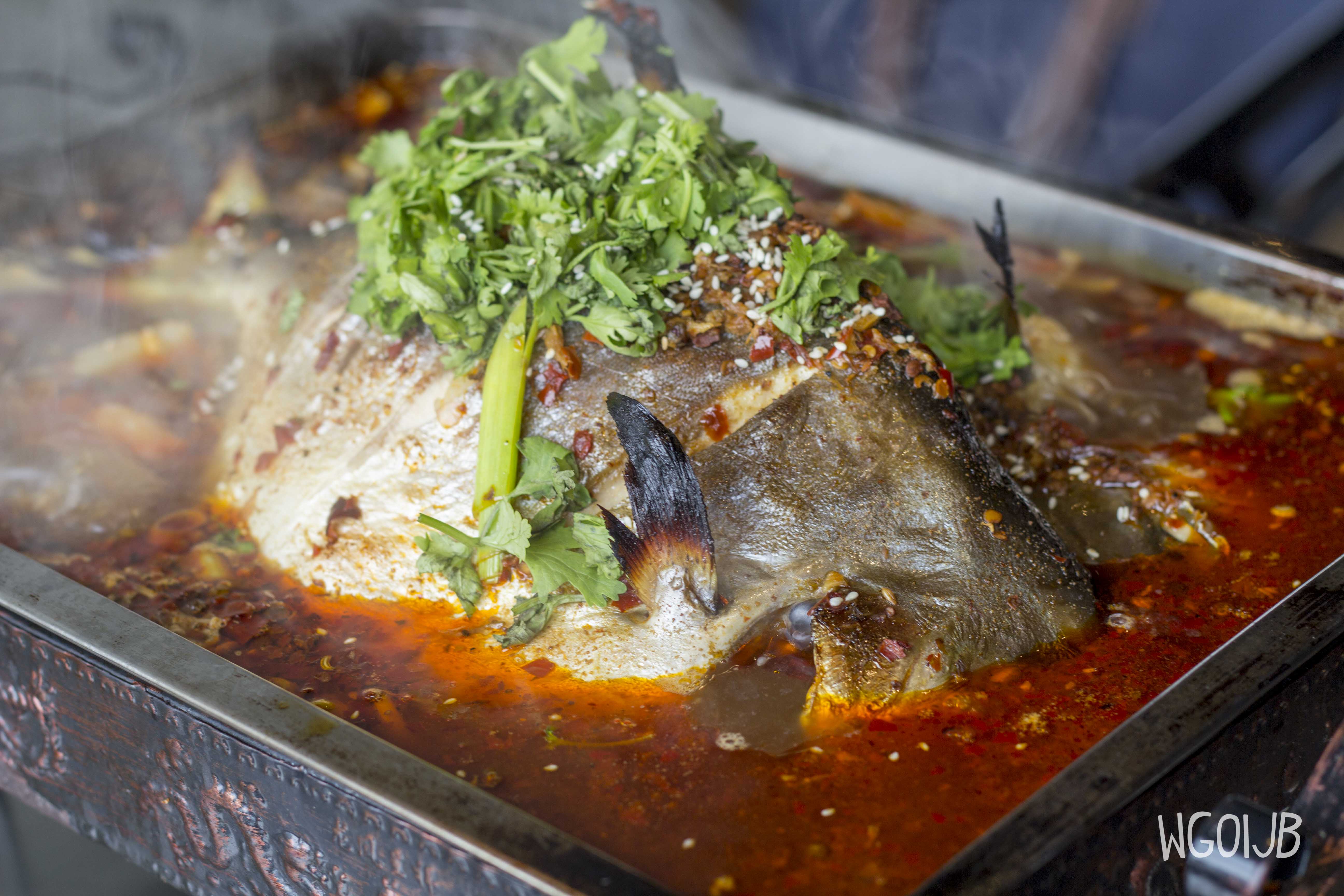 Having tried authentic baked fish hotpots in China, this definitely brings fierce competition all the way home to JB. All of the fishes are freshly delivered from Kukup daily and pre-marinated in the morning with more than 8 spices. The fish is then baked fresh upon order before serving in the hot fiery broth to seal the flavours in the fish properly. We were spoilt for choice with a total of 4 fishes (Red Snapper, Golden Pomfret fish, Grouper and Barramundi) to choose from! Under the recommendation from the sincere staffs we ordered a spicy mala broth and the non-spicy Preserved vegetable broth to get the best of both worlds (as described by them).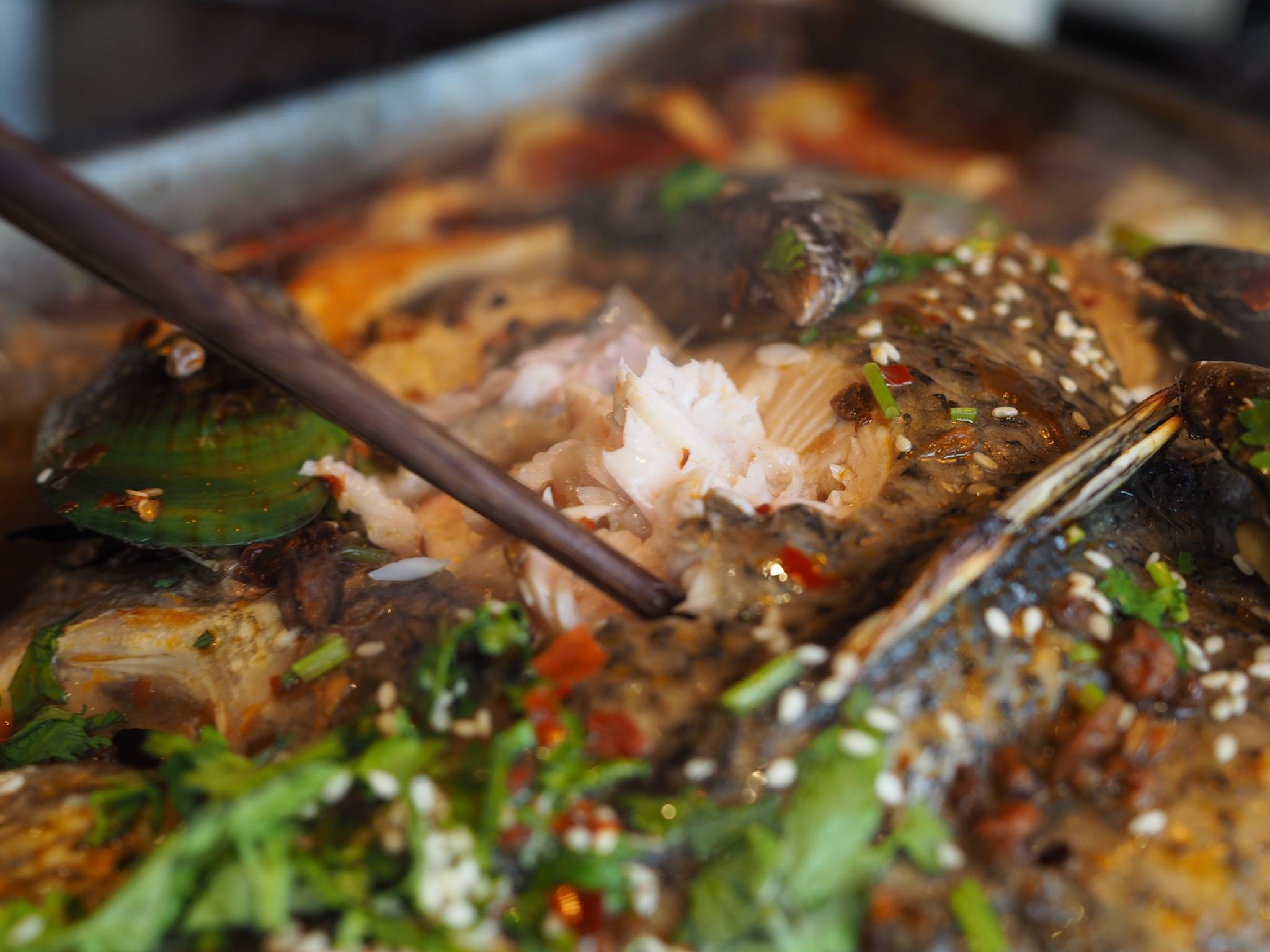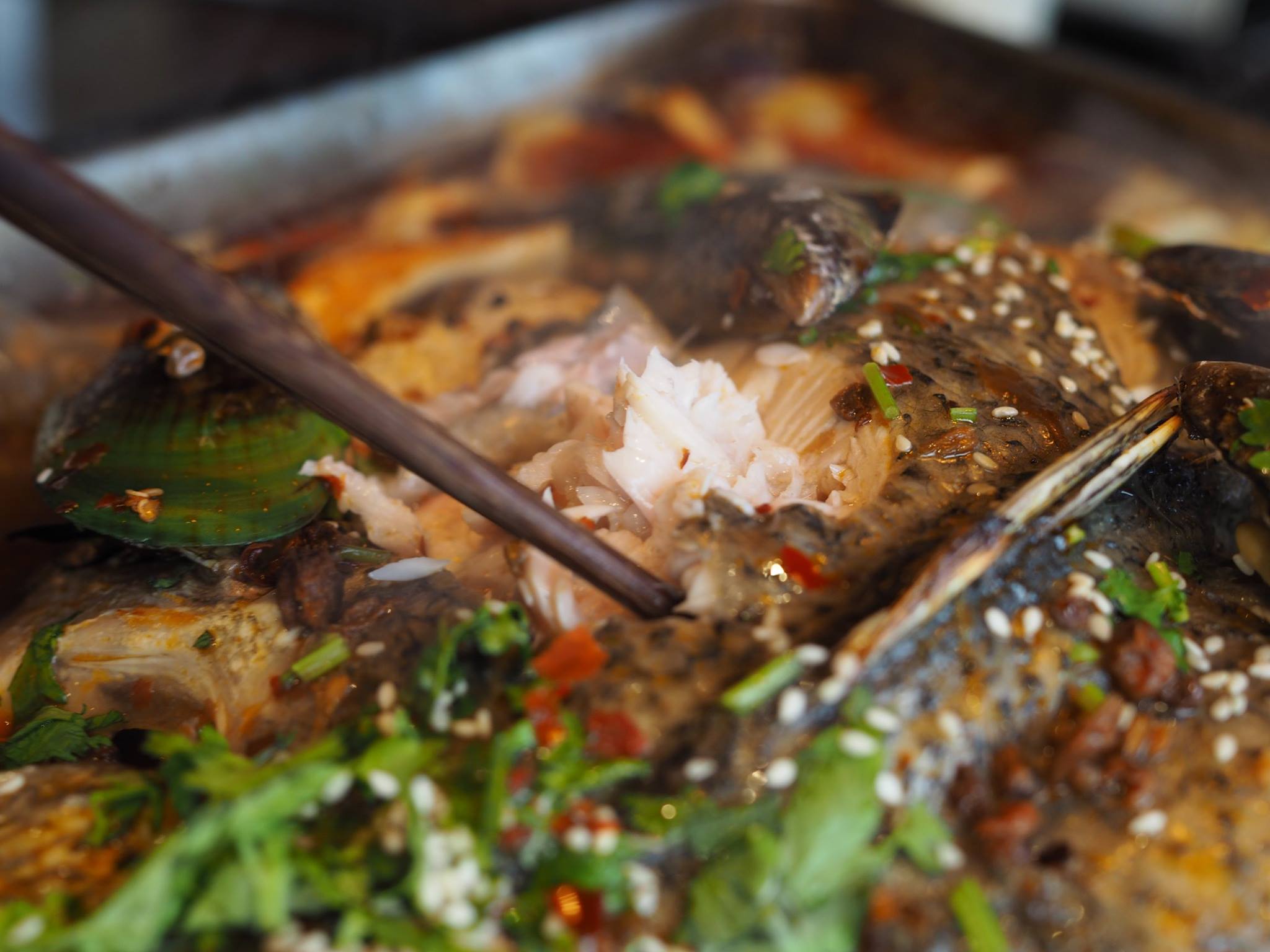 Being culinary trained overseas, the founder and co-founder of Fat Fish JB ventured into this restaurant businesses by utilizing their experience from abraod. They believe that nothing tastes better than fresh fish. Hence, they came uo with few broth choices such as Spicy Preserved Vegetable, Seafood and Mushrooms, Sichuan Hot and Spicy, and Tomato, bringing in the taste that suits the local palate! We love the Sichuan Hot and Spicy broth and it goes pretty well with the fried buns too!
Not Just Fish Alone, Try Out the Finest Seafood Pot!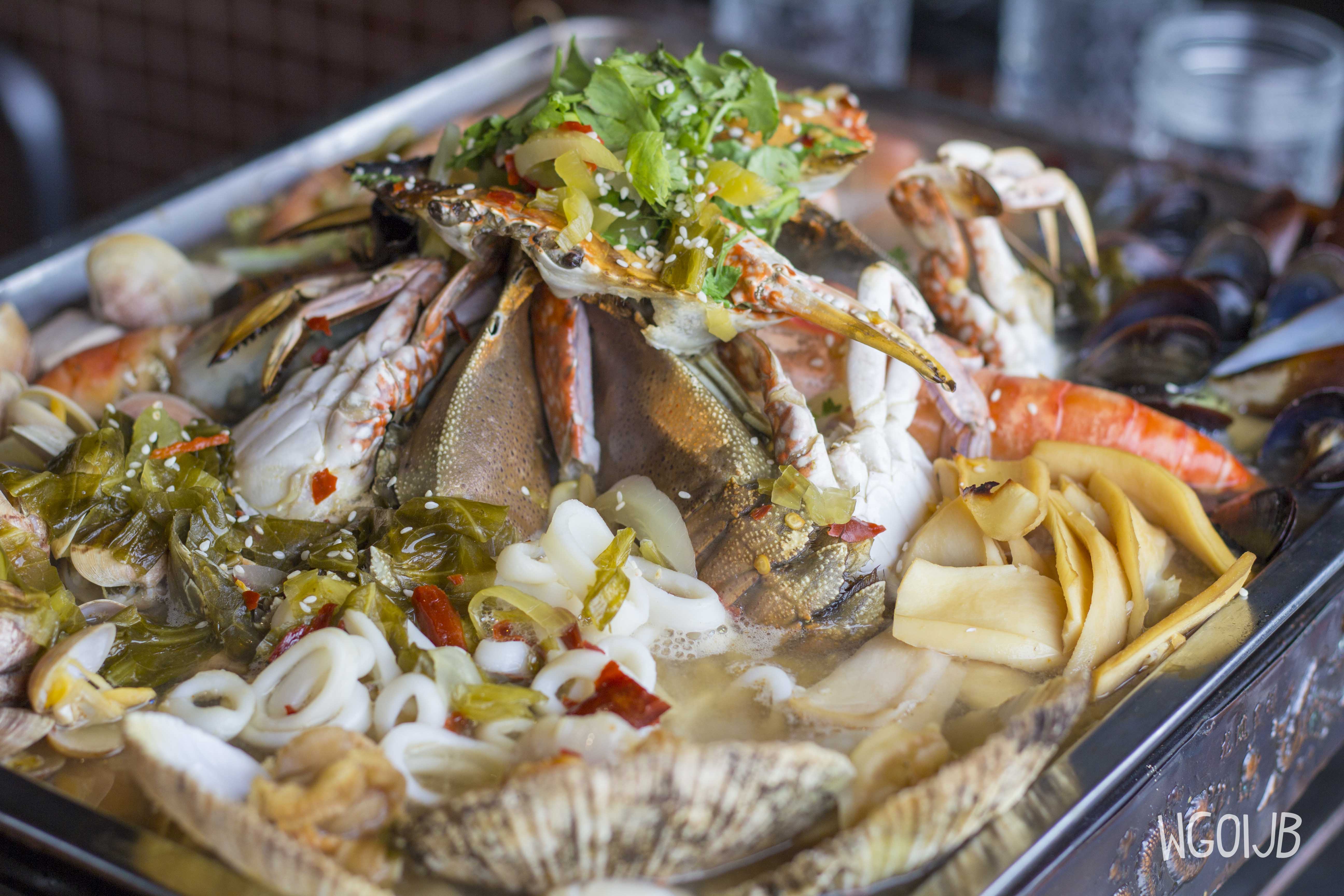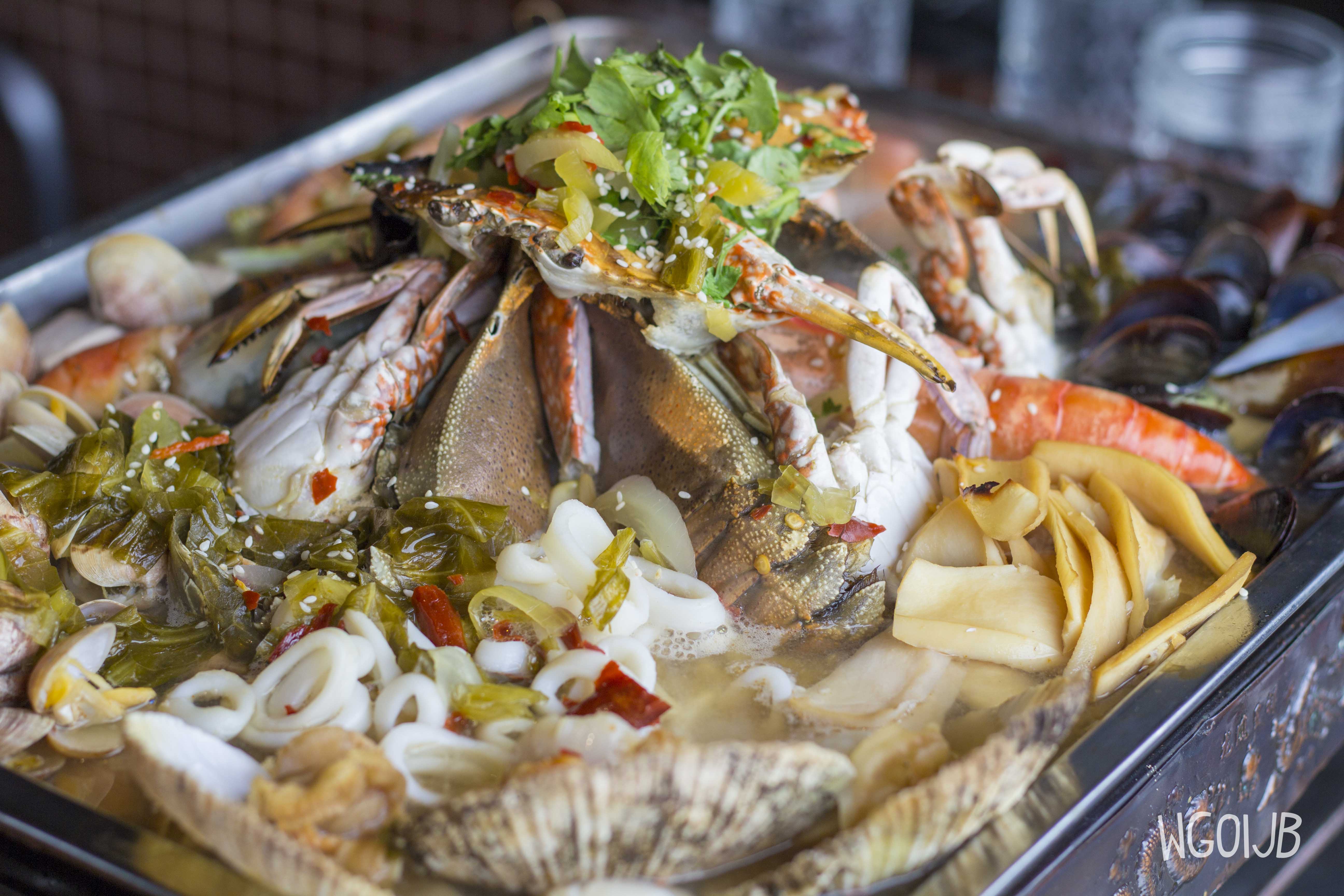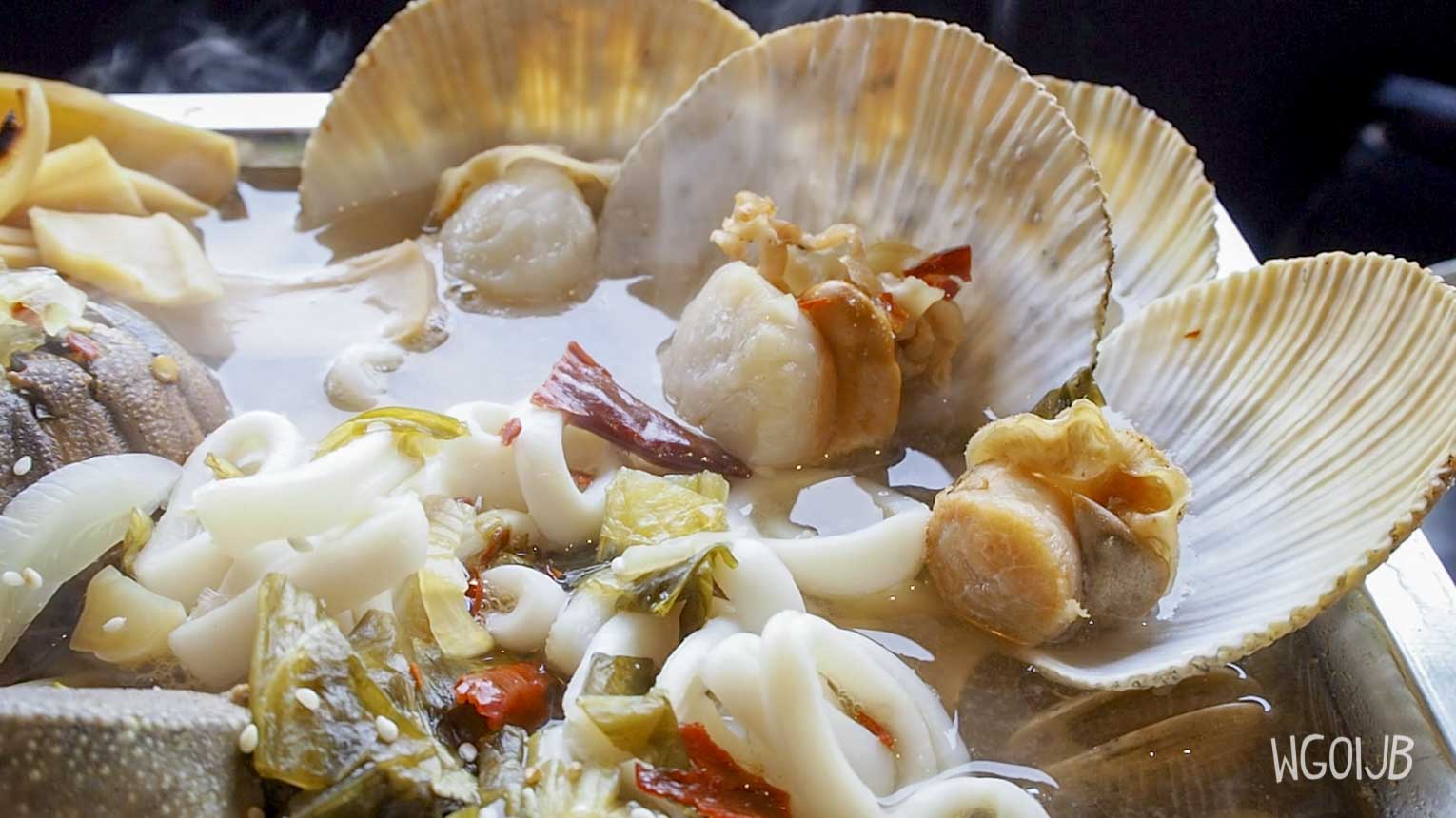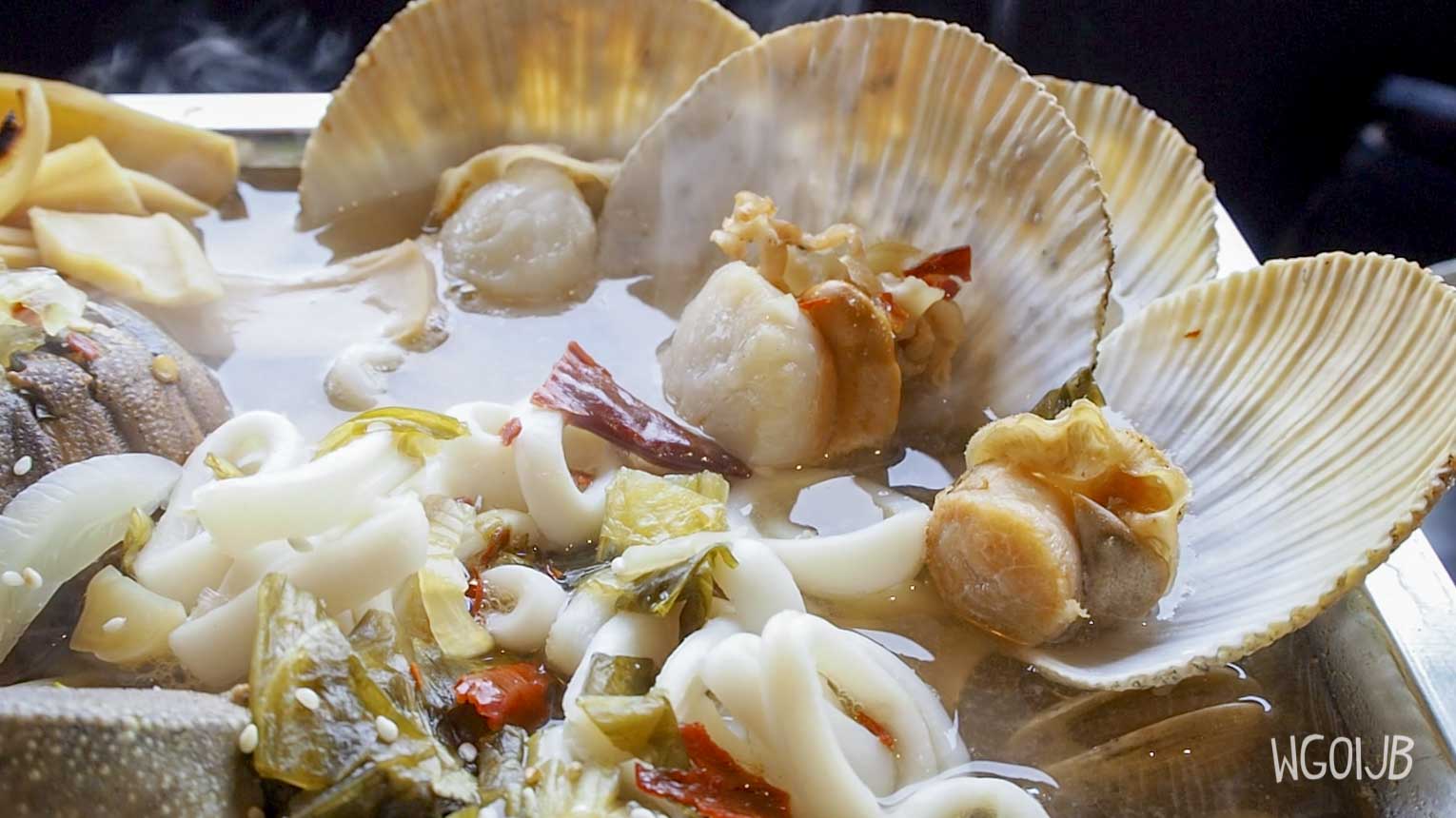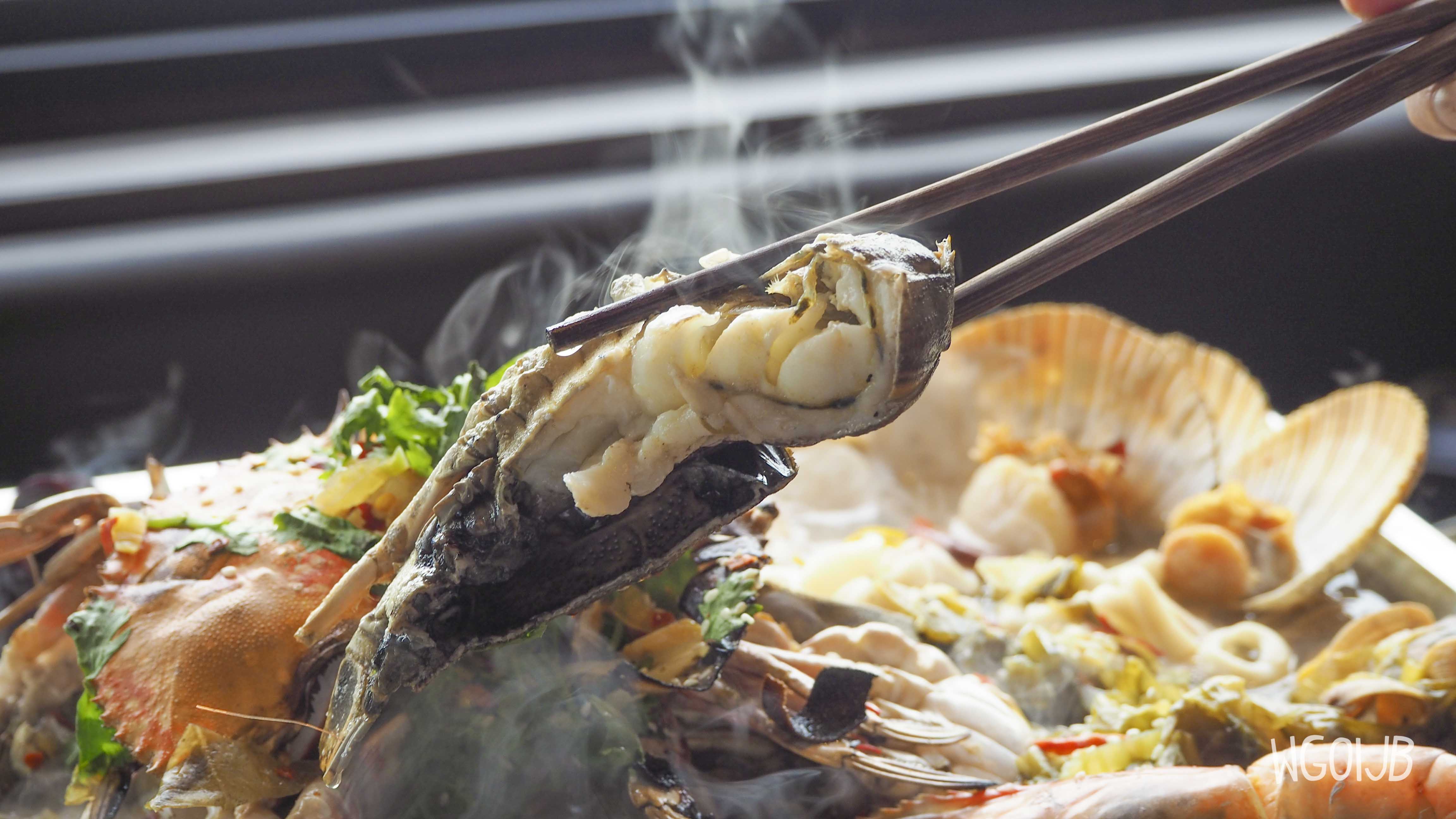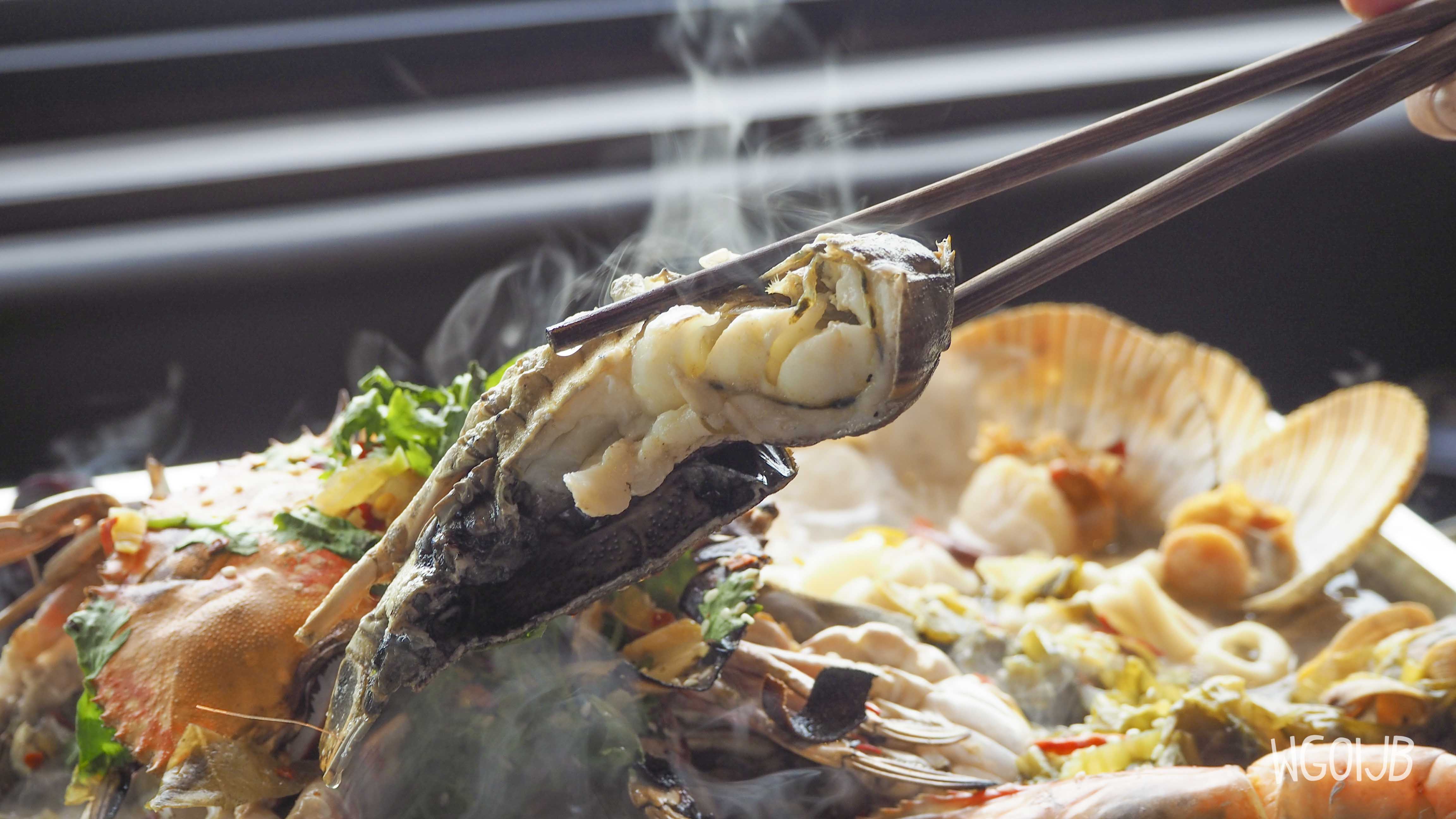 The seafood pot is the ultimatum, it will literally stun you visually with its tightly packed colorful array of seafood. From baby Octopus, Abalone, Lobsters, Mussels, Clams, Bamboo Clams, Hokkaido Scallops to lastly the massive Tiger Prawns. Just reciting the extensive list of sea dwellings in the pot almost caused me to almost go out of breathe. The chopsticks war around the pot only ended with massive casualties on both side of the table with spent shells (Very punny) all over the table.
Don't Forget the Must-Order Side Dishes!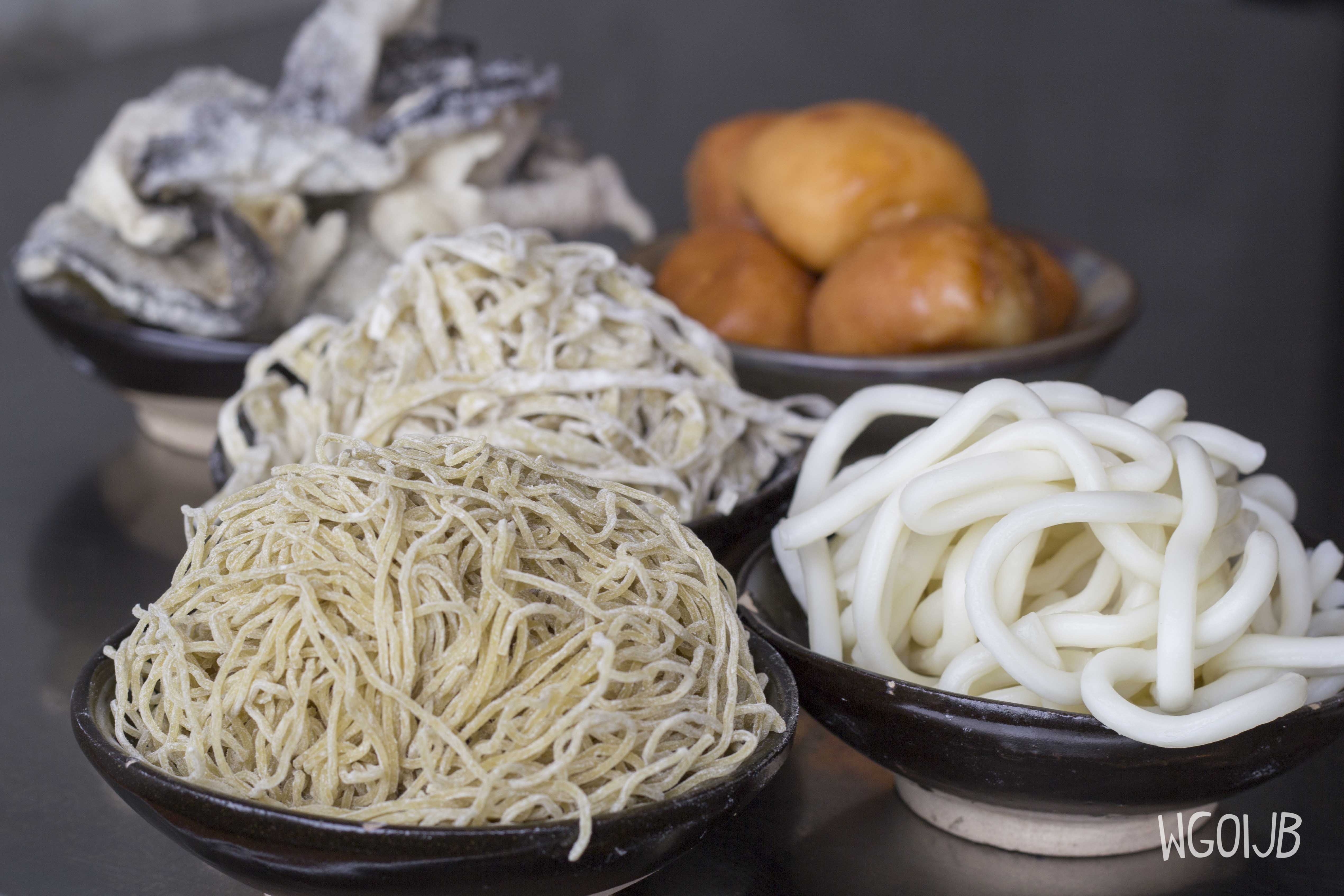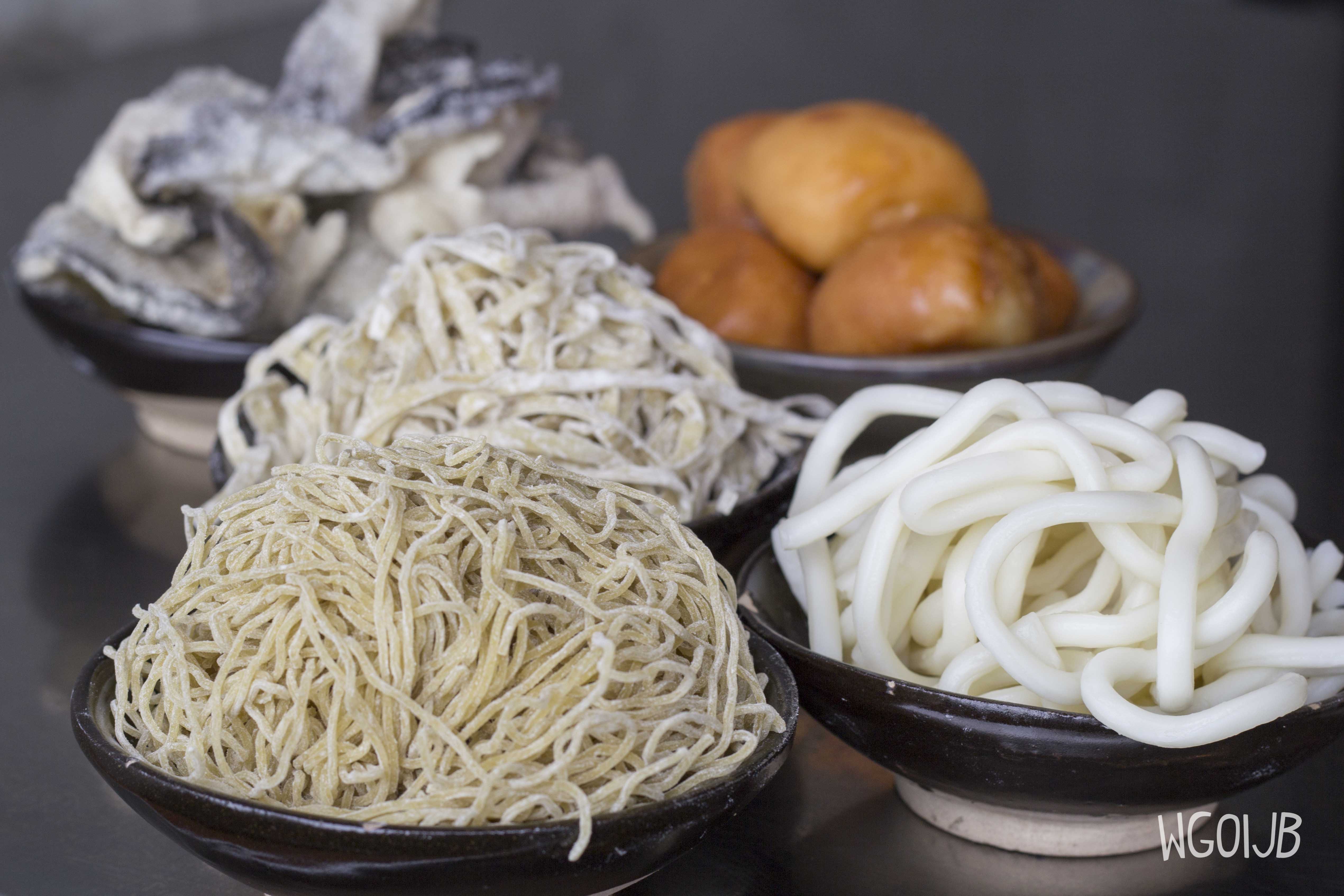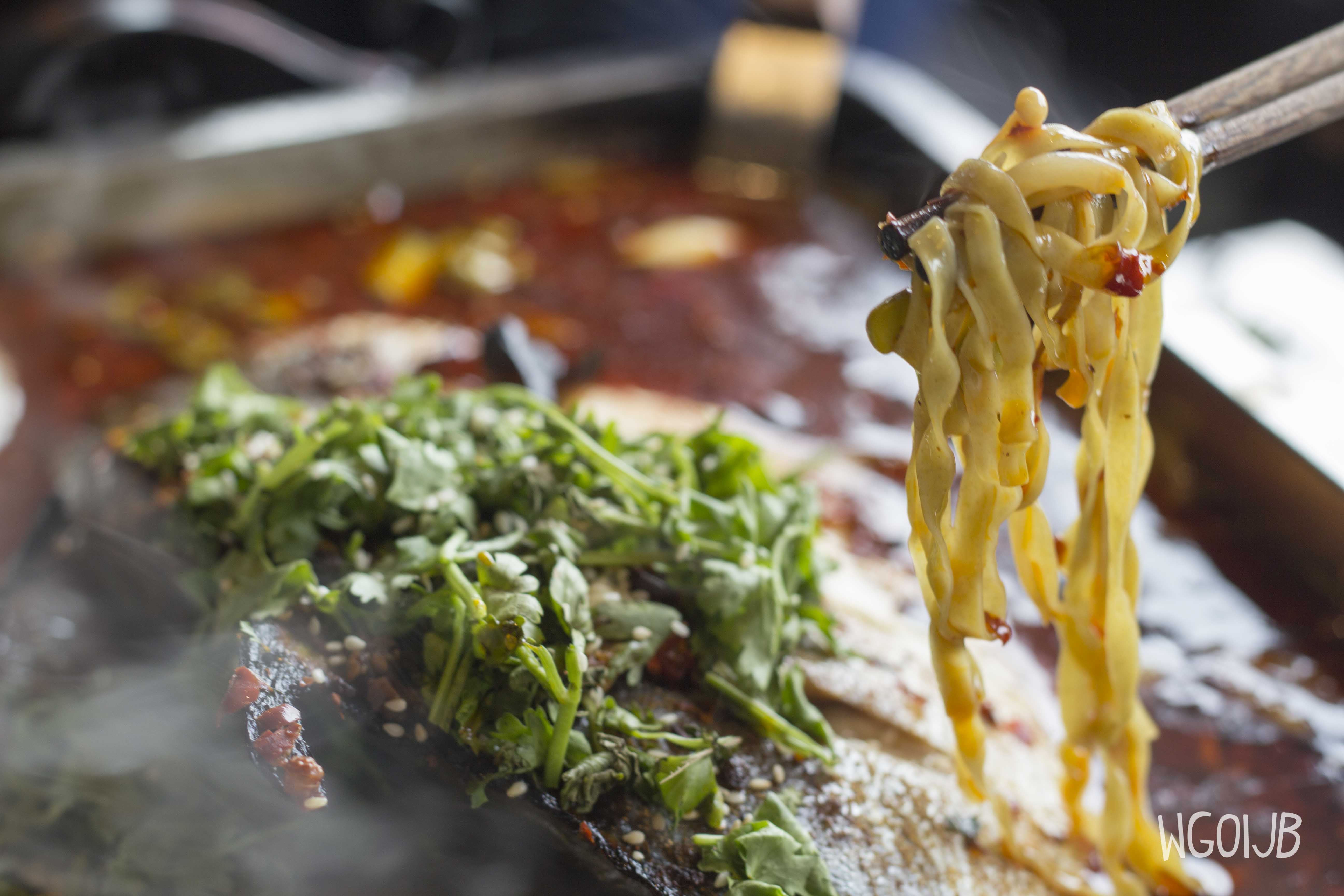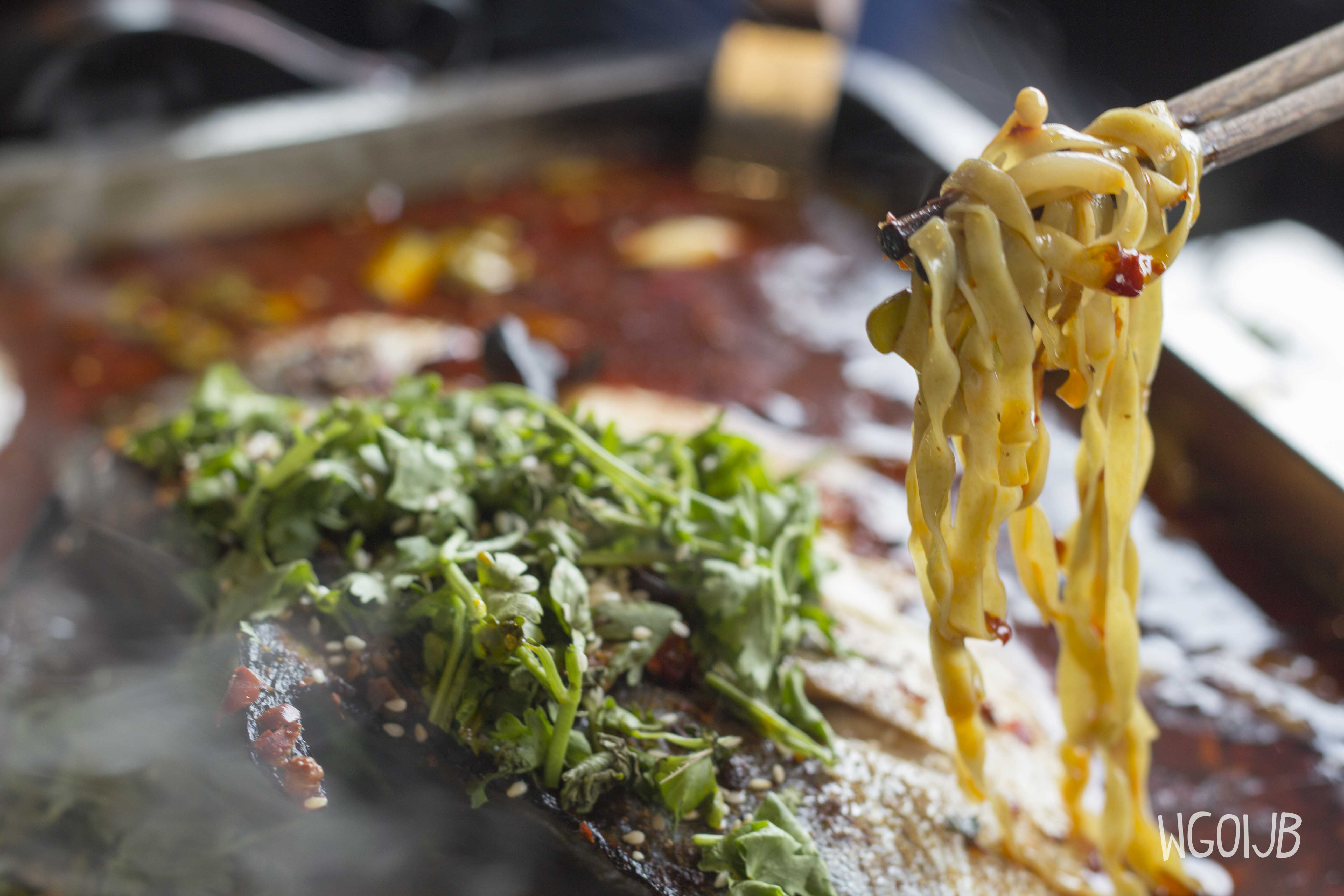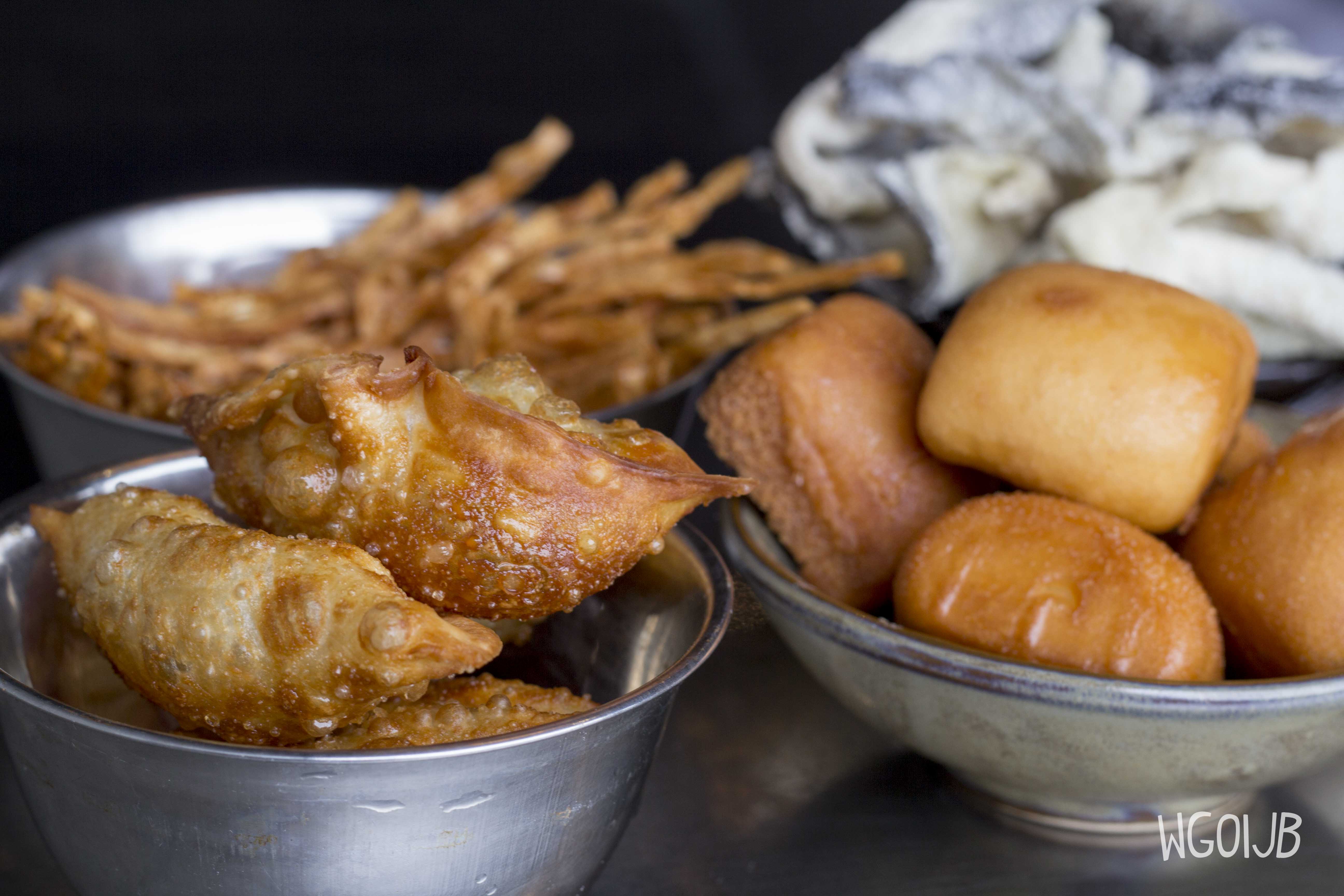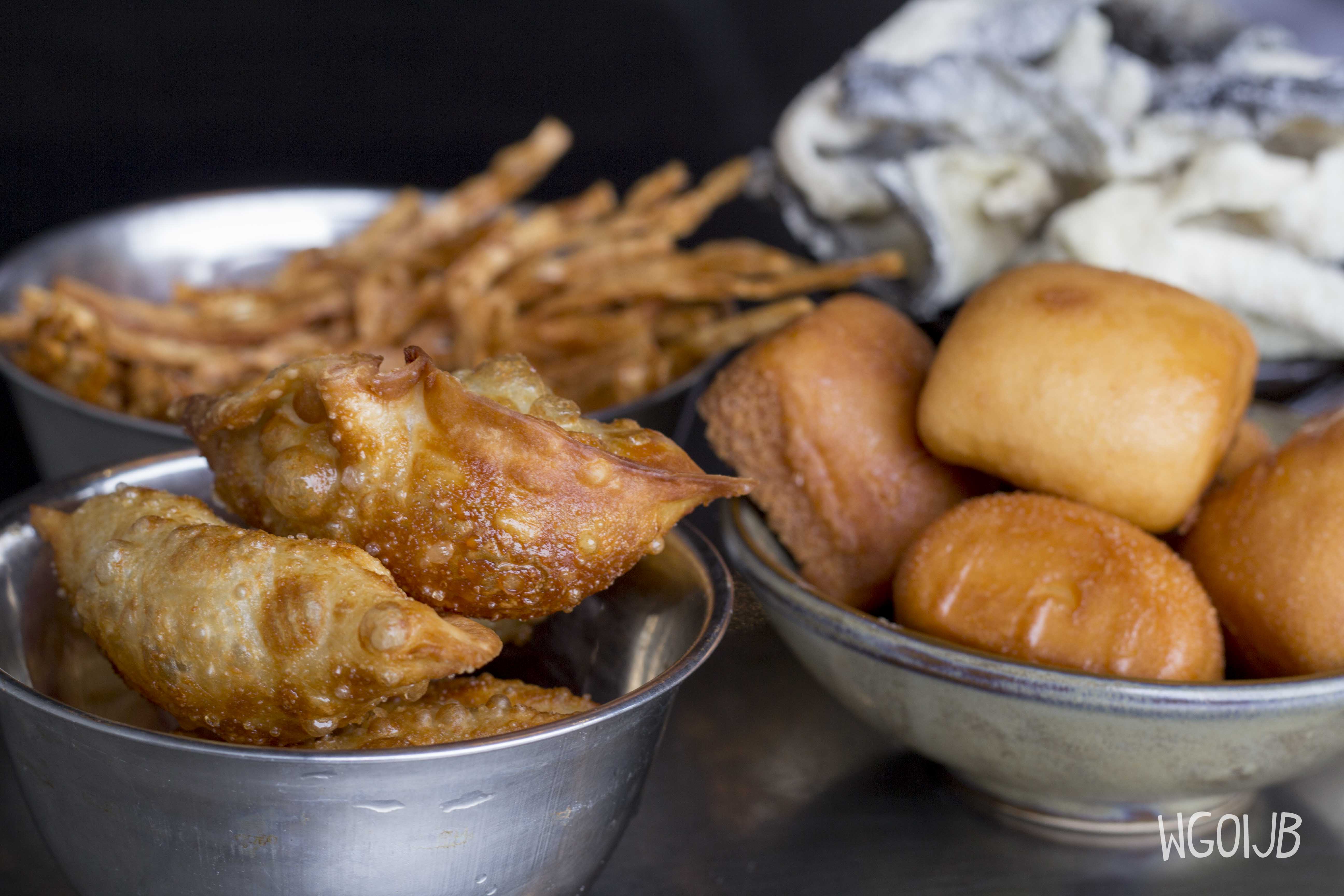 With great hotpots comes even greater sides. The crispy fish skin and golden fried buns are to die for. There are also egg noodles, handmade noodles, udon and rice to accompany the glorious pot. (Ingredients in Fat Fish JB do not contain pork or lard)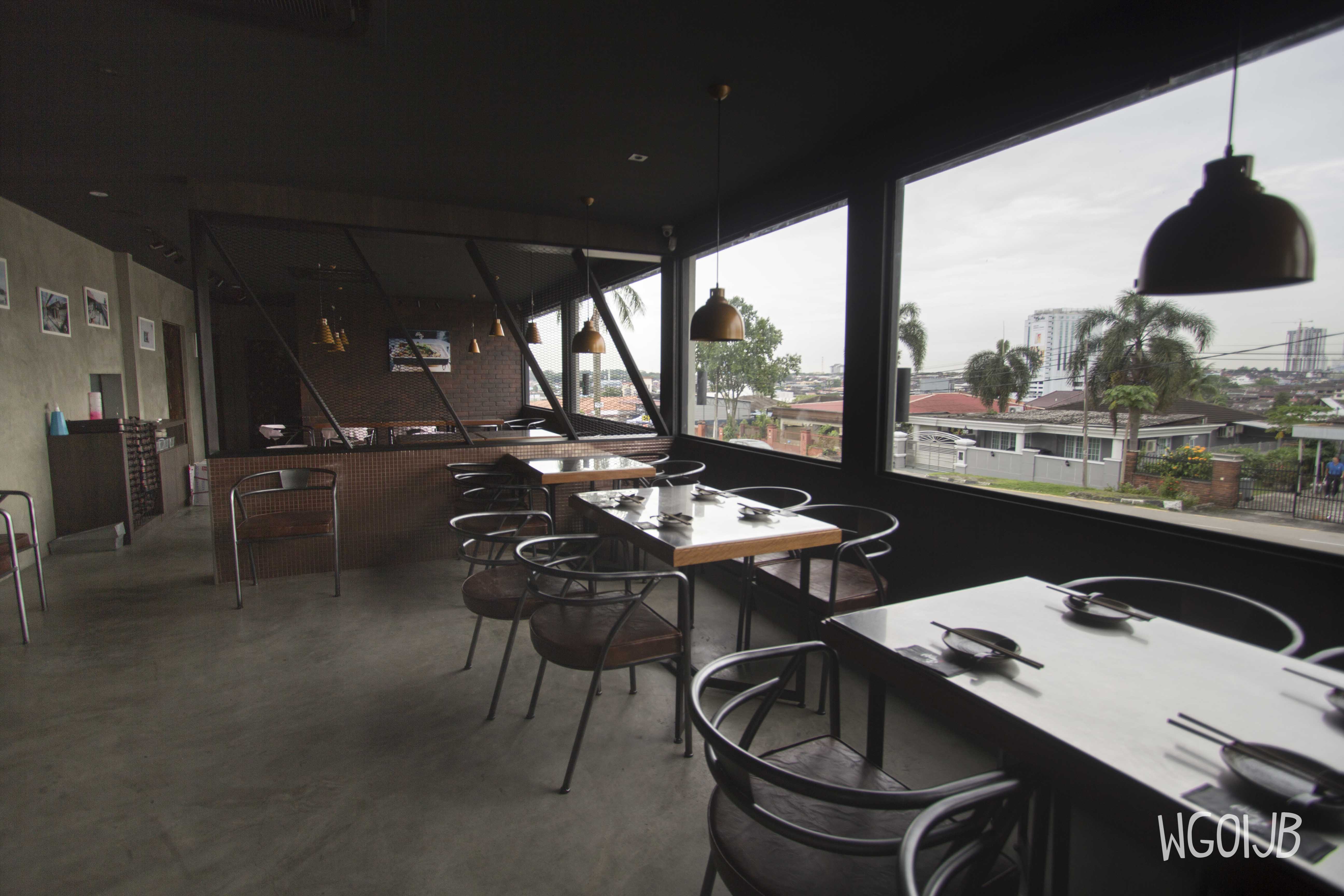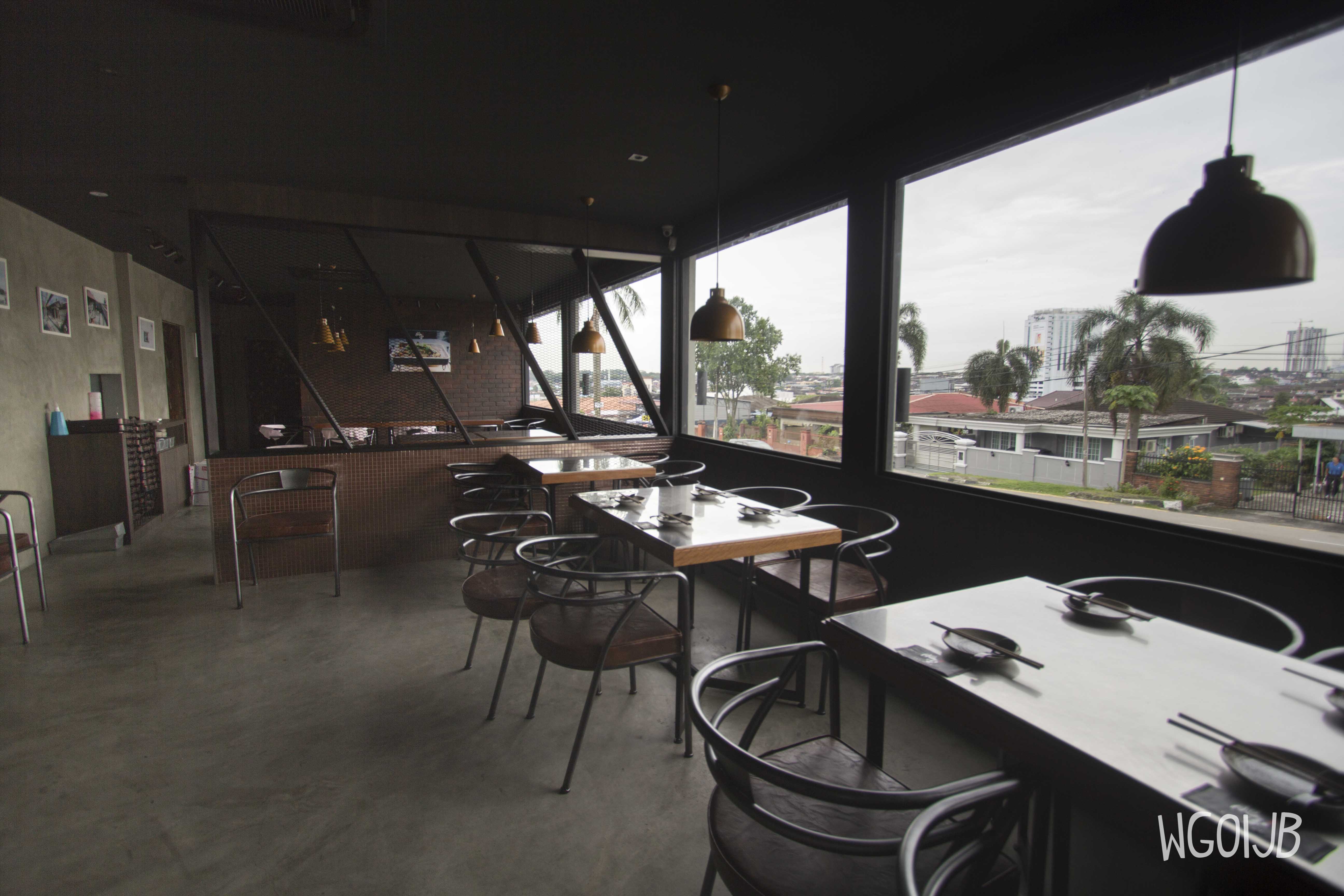 Instead of conjuring a meal of a dozen courses, instead of being splattered into small groups, Fat Fish JB is definitely suitable for groups of people because everyone gravitates from a feasting table with a dramatic pot of boiling stock in the centre and everyone picks what they like from an array of offerings! To enjoy the full glory of this meal, it is suggested to go in groups of 4 or above and to order 2 separate pots as we did. Reservation is highly recommended to avoid disappointments!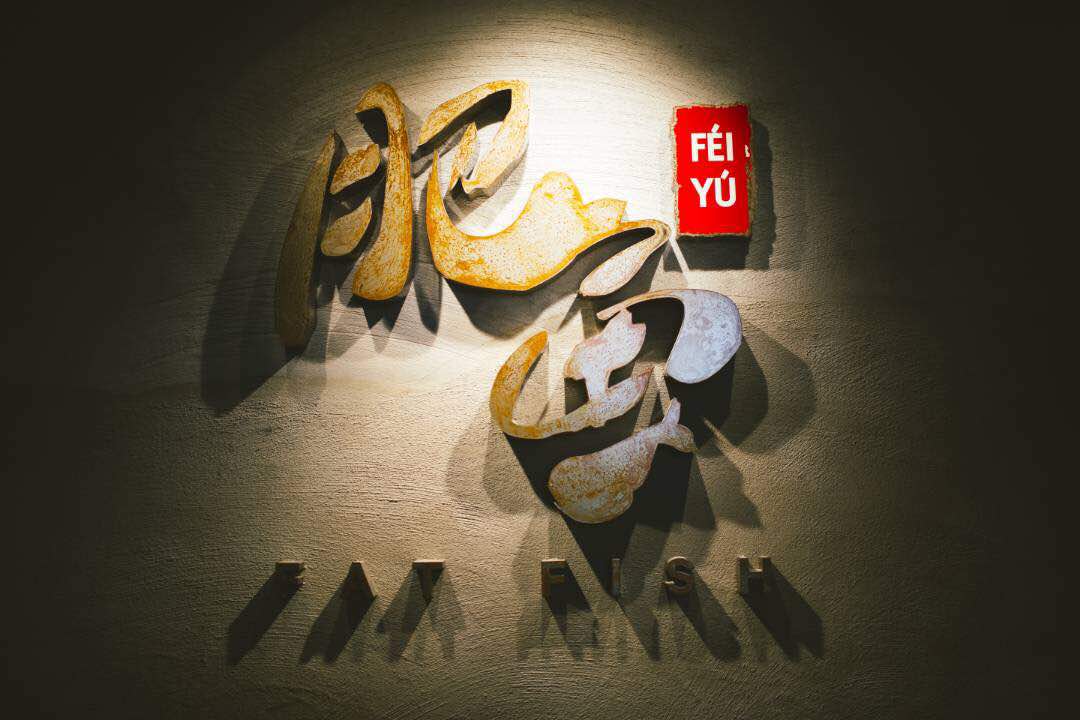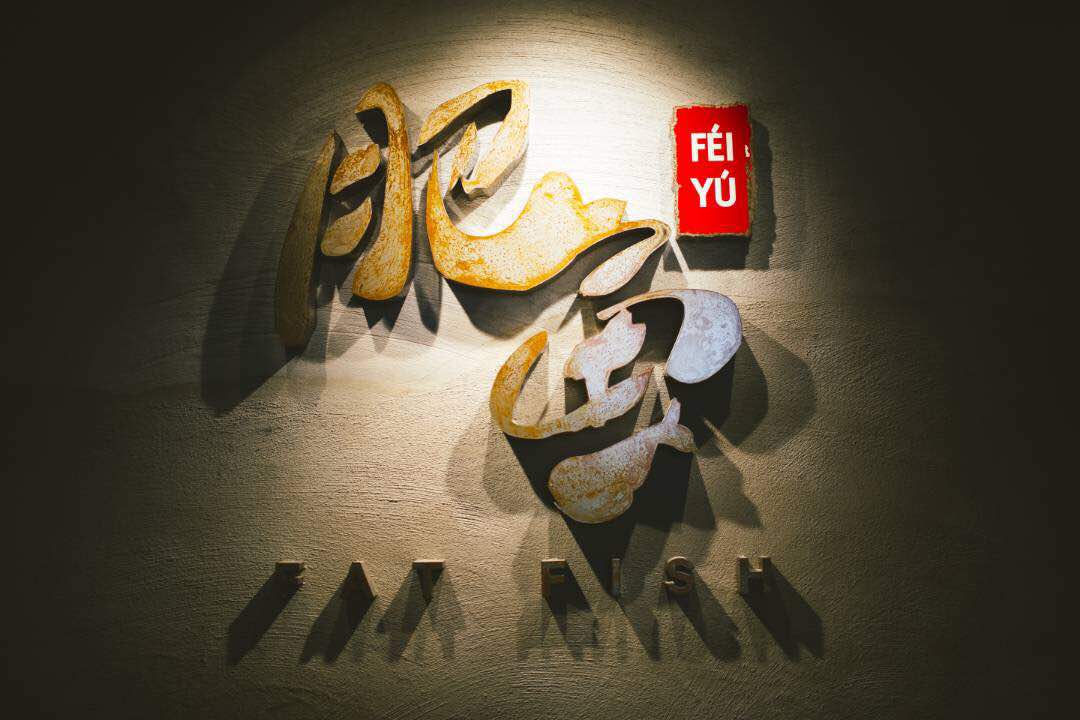 Comments
comments