Thousands of people cross over the Tuas Second Link and Woodlands Causeway to Singapore daily for work or school. Among them is a growing number of Singaporeans who have chosen to move to Malaysia, and still continue to work in Singapore.
To some people, living in Johor Bahru or Iskandar, and commuting daily to Singapore seems like a crazy idea – just think of the endless long queues at Customs and perennial Causeway jams. Yet, in view of the favourable currency exchange (Singapore dollars to Ringgit), you would have to agree that such a move does come with huge potential savings and other non-tangible benefits.
So then, what are some of the major pros and cons of living in our neighbouring country?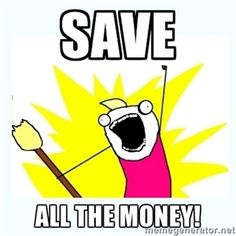 Pros:
1. Huge potential savings
As mentioned earlier, with the Ringgit hitting a new record low against the Singapore Dollar, it is as good as having a "pay increment" when you work here and spend in Malaysia.
Iskandar is three times the size of Singapore. Given the sheer land amount of land available, one of the biggest pull factors that has drawn many Singaporean investors, is the size of the property that you could not possibly buy here for the same amount of money. In other words, you get more land for less money in Malaysia, and also the opportunity to design and build your own home at a more reasonable price.
In addition, the prices of Johor properties have weakened significantly over the recent months, making now a good time to consider buying a house in Malaysia if you plan to stay there for long. Even if ownership is not in the pipeline, rental there is still very much affordable which means your salary can go further.
2. More holistic living environment
As much as we love watching movies and shopping, recreational choices are pretty limited in Singapore. Yet for families who stay in Malaysia, they have easy access to a wide variety of activities at affordable prices, not to mention that Legoland and national parks are all within a short driving distance as well. For them, mall visits and staycations are no longer necessary, as they can easily drive up to Malacca, or even Tioman, for a relaxing, foodie or sightseeing trip over the weekends.
A bigger house also means more room to cultivate new hobbies that were once not feasible due to a lack of space, like gardening. Imagine the joy of growing your own spice garden at the back of your house, or teaching your young kids how to cycle on your spacious front porch.
This is this peaceful and laid-back lifestyle that captivated many locals who have made their way across. A slower pace of life, and easy access to a range of wholesome activities are essential, attractive qualities that contribute to a more holistic lifestyle. Quiet nights without hearing the sound of vehicles zooming past, and seeing greenery instead of another concrete block each time you look out the windows, adds icing to the cake.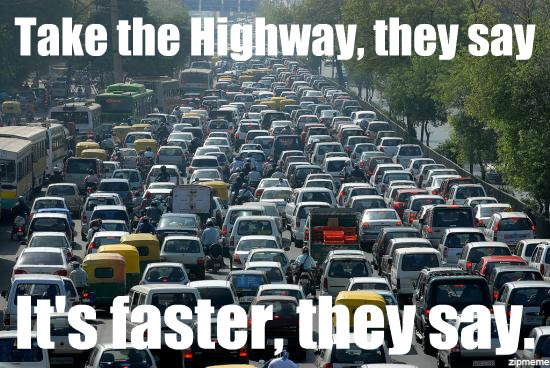 Cons:
1. Traffic is a killer
Nothing is perfect in this world and living in a foreign land definitely has its fair share of challenges. For Malaysia, traveling from place to place can be rather tricky without a car, especially if you need to travel to and from Singapore. Hence, your daily transportation mode is an important factor to consider before you cross over.
Even if you do own a car, having to wake up early before 6am to ensure that you beat the jams and reach your office on time, in addition to the exhausting Causeway commute and "gung-ho" driving of fellow Malaysians, can add further stress to an already sleep-deprived mind.
Staying in Malaysia might work out better for those lucky ones who have flexible working hours or can work from home, as they can avoid the peak hours and enjoy smoother traffic when traveling in and out of Singapore.
2. Higher reported crime rates
Let's face it: we are all too familiar with scary tales of robberies and thefts in Malaysia. To live in constant fear of being robbed can be rather daunting for some of us, and night life is definitely a big no-no for those who prefer to be cautious.
Not only is installing a home alarm system a necessity in Malaysia, being vigilant on the roads and in public places is also a must if you do not wish to fall prey to lurking thieves.
---
Source : Property guru
Comments
comments