JOHOR BARU: Johor's Sultan Ibrahim Ibni Almarhum Sultan Iskandar (pic) has been hospitalised for a mild viral infection and gastritis.
According to his official Facebook page, Sultan Ibrahim was admitted to the Hospital Sultanah Aminah here on the advice of his doctors.
He was admitted into the Royal Ward Saturday and is expected to be discharged within the next two days.
Johoreans and netizens alike sent their well-wishes for Sultan Ibrahim to get well soon.
Facebook user Jassant Kaur said that the entire Bangsa Johor was behind him and wished him a speedy recovery.
Another user, Adnin Naim Daniel said the ruler had spent a lot of time with the rakyat and should rest and look after his health.
User Julie Yap hoped the Sultan would get well soon and also advised him to be careful with his diet. — News Asia One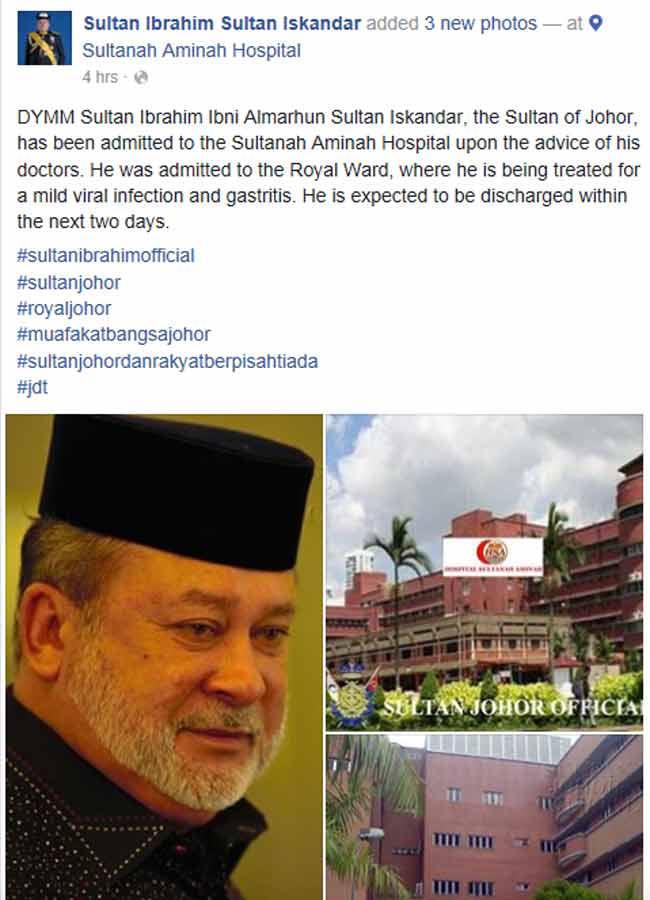 Comments
comments