For decades, scores of Malaysian children have been boarding crowded buses daily at unearthly hours to come to Singapore to attend schools here.
In recent years, however, hundreds of Singaporeans, armed with their red passports, have been heading north to schools in Malaysia's new education hub in Iskandar, Johor.
The Singaporeans are, to some extent, pursuing an overseas education at EduCity, about half an hour from Singapore via the Second Link.
These cross-border students cite lower fees – as much as 60 per cent lower for some programmes – due to the weaker Malaysian ringgit. Then, there are also a number of brand-name foreign institutions to choose from in EduCity.
According to EduCity managing director Joanne Oei, there has been a "steady increase" in the number of Singaporean students there. "With the strong Singapore dollar, quality international education becomes more affordable and accessible," she said.
PULL FACTOR

With the strong Singapore dollar, quality international education becomes more affordable and accessible.

MS JOANNE OEI, EduCity's managing director, on the "steady increase" in the number of Singaporean students there.
As of yesterday, the currency exchange rate between Singapore and its neighbour was $1 to RM2.96.
Ms Oei declined to reveal the number of Singaporeans in EduCity, but said they comprised less than 10 per cent of the student population there.
(Hostels to cater to at least 8,000 students)
Over the past five years, the education enclave, with a collection of institutions from pre-schools to universities, has seen a jump in the total number of students, from 530 in 2012 to more than 4,000.
Malaysians make up the majority of students at EduCity, Ms Oei said. There are also students from countries such as Austria, France and India.
The increase can be attributed to the opening of new education institutions at EduCity, she added. "We are looking at growing the population to 16,000 by 2025."
EduCity has become a popular destination for foreign institutions looking to gain a foothold in Asia.
In the past few years, a cluster of education providers has set up shop at the 123ha education hub. These include the branch campuses of institutions such as the University of Southampton, noted for its engineering courses, and Newcastle University's medical school, one of the top British medical schools.
Singaporean Chandralekha, 21, a first-year biomedical science student at Newcastle University Medicine Malaysia, pays 45 per cent of the $33,600 in yearly tuition fees that she would have been charged at the university's British campus.
Ms Chandralekha, who goes by one name, said the attractive exchange rate has helped her to save a small fortune. She stays in an apartment near her university on weekdays, and returns to her Choa Chu Kang home in Singapore on weekends.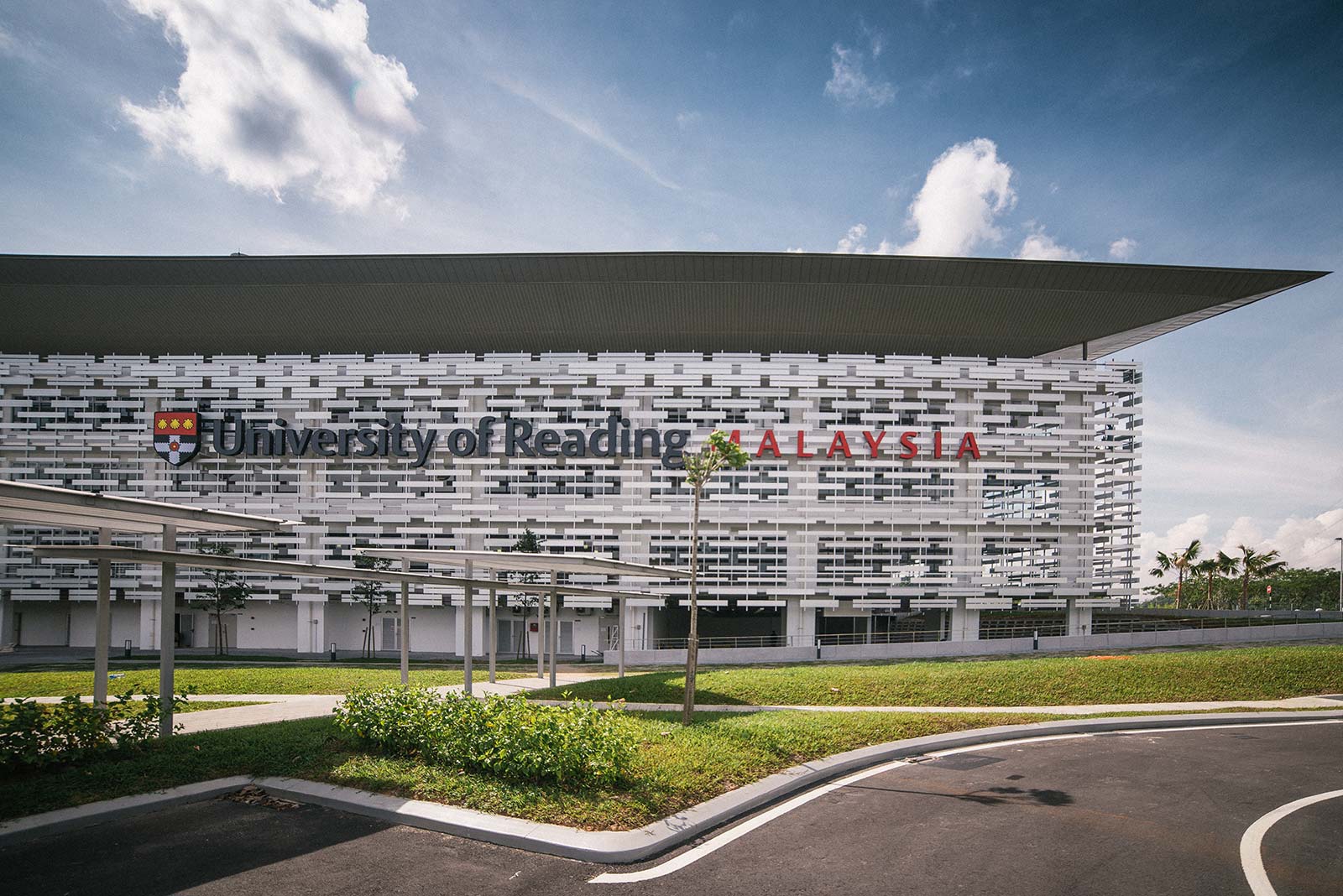 (opening of University Reading Malaysia)
She said: "The fees are more affordable, and it is closer to home compared to other overseas universities. It's also a prestigious degree."
Two international schools, Marlborough College Malaysia and Raffles American School, are situated outside of the main EduCity area to accommodate their full facilities.
Singaporean Natanya Tan, 11, is one of about 100 Marlborough pupils who commute daily from various parts of Singapore via a fleet of nine buses. The journey takes about 50 minutes on a good day, and over an hour if there is heavy traffic.
Natanya, whose family lives in the western part of Singapore, wakes up at 6.20am to make the daily pick-up timing at 7.15am. Her school day begins at 8.30am and ends at 4.30pm.
The long commutes do not bother these students, it seems.
Natanya said: "I don't find it too much of an inconvenience. Sometimes it can be fun even if we are stuck in a jam. I can spend time with my friends, or I can sleep on the bus or listen to music."
Many have opted to stay in boarding facilities to save travelling time. Some schools have built their own accommodation facilities, while EduCity has a hostel known as the Student Village.
Singaporean Sean Koh, 18, is in his foundation year at the University of Southampton Malaysia Campus. He is staying at the Student Village, a five-minute walk from his school.
"Getting there is not a problem as I can wake up half an hour before classes, freshen up and reach there before they start," he said.
EduCity will be adding more accommodation facilities to cater to the growing student community.
Ms Oei said EduCity is taking "very calculated steps" in its expansion plans. "We may look at early childhood development"
Source : The Straits Times
Comments
comments