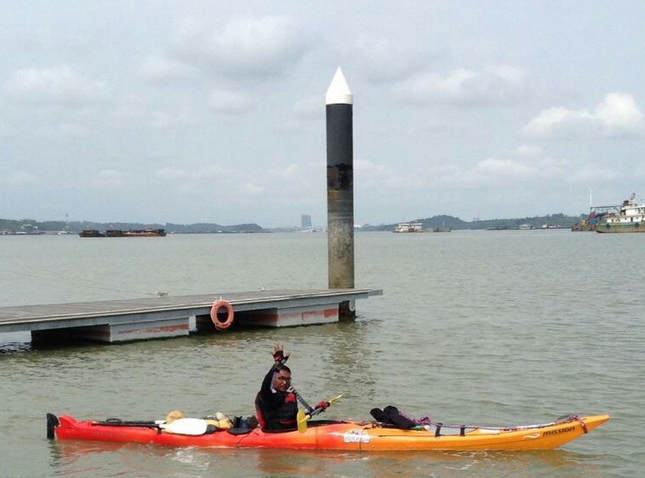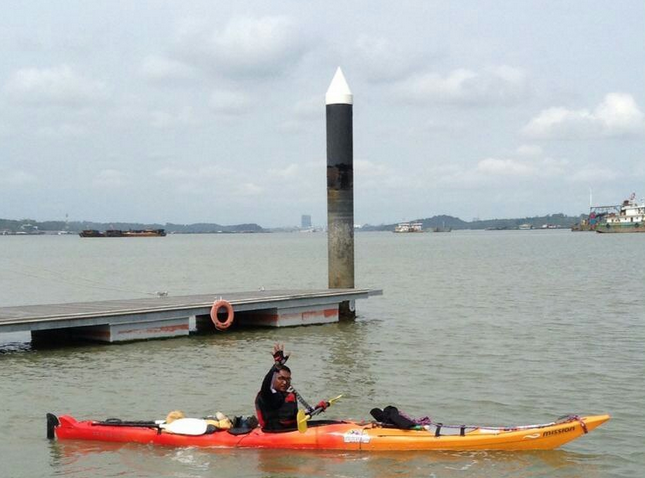 KANGAR, May 24:
Nadzeri Mustafa today created history by becoming the first Malaysian to paddle a canoe solo along the west coast of Peninsular Malaysia, from Perlis to Johor and back  — a distance of over 2,000km.
Nadzeri, from Perlis, completed his mission in 61 days, two days earlier than scheduled.
He arrived at the Perlis Drainage and Irrigation Department jetty at Sungai Pengkalan Asam here at 11.45am.
The arrival of Nadzeri, 51, was received by Perlis Menteri Besar Datuk Seri Azlan Man, members of the state executive council, state secretary Ramli Dai and about 500 local residents and canoeing enthusiasts.
Nadzeri began his canoe journey on March 25 in a programme organised with the cooperation of the Perlis Youth and Sports Department in conjunction with the 2014 Malaysia Games (Sukma) in Perlis, which started today and ends on June 4.
Paddling alone without the aid of a rescue team, Nadzeri landed at Dangga Bay in Johor on April 20 and made his return journey to Perlis on April 21.
The father of three children, aged between 18 and 24, from Jelempuk, took three years to prepare for the record-breaking trip to promote the Perlis Sukma, world peace and Visit Malaysia Year 2014.
"At each of my stops, I obtained the signatures of people, recording their sympathies on the MAS MH370 tragedy.
"The mission was also to prove that Malaysians are capable of creating records, just like foreigners," said Nadzeri, who operates a tour business in Kuala Lumpur.
"I was overwhelmed by the kindness shown to me during my 61-day mission. Everywhere I stopped, people regardless of their race came to my assistance and offered me all kinds of help."
On his future plans, Nadzeri said he planned to paddle his canoe solo from Pengkalan Kubor in Kelantan to Johor in September, followed by an expedition from Sarawak to Sabah via Brunei next year.
Meanwhile, Azlan said Nadzeri's success in completing the solo mission had brought honour to Perlis and the state government hoped to present him with something special as a token of appreciation.
He hoped the success would inspire Perlis Sukma athletes to glory as Perlis is hosting the Games for the first time.
Source: The Rakyat Post
Comments
comments