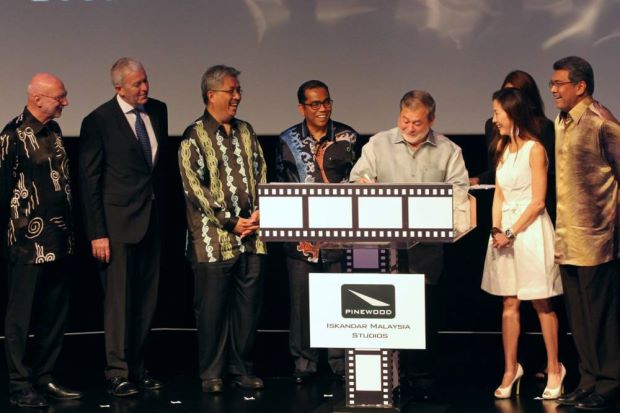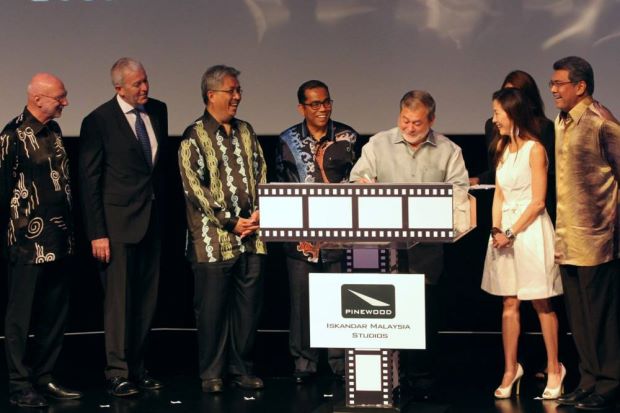 Pinewood Iskandar Malaysia Studios (PIMS) is officially open and ready to serve regional and international production clients.
PIMS is a collaboration between the world-famous Pinewood Studios Group and Malaysia's Khazanah Nasional Bhd, and is expected to contribute up to RM1.8bil in local spending and create up to 1,700 freelance jobs over the next eight years.
At the opening ceremony graced by Johor's Sultan Ibrahim Sultan Iskandar here Saturday, PIMS director Datuk Mohd Badlisham Ghazali said the studio had closed a deal with The Weinstein Company for the filming of the Marco Polo epic series.
"The 10-episode series, with some battlefield and martial art scenes, will make its debut in the United States in the fourth quarter of this year. It will witness a local spending of RM100mil," he said.
He said the setting up of PIMS brought benefits to other economic sectors apart from the creative industry, such as hotels, food and beverages, tourism and finance, as shown in the filming of the Marco Polo series.
He said thousands of rooms were booked, hundreds of local crew hired, dozens of cars rented and numerous restaurants patronised by its cast and crew.
He said PIMS would allow Malaysia to benefit from Pinewood Shepperton's reputation and respected network in the United States and Europe, immediately making the country a major film and TV production destination to be reckoned with.
"Our world-class integrated facility will shape the Iskandar region and Malaysia into an international production environment for multimedia, and the inflow of international production will attract the relocation of many world-class media companies to Malaysia," said Mohd Badlisham.
In a news report in April, Marco Polo creator and executive producer John Fusco cited the wonderful facility and Malaysia's friendly weather as among the reasons for The Weinstein Company to become the first production to use the new studio.
Sultan Ibrahim, along with other dignitaries including Mentri Besar Datuk Seri Mohamed Khaled Nordin and Pinewood Studios chief executive officer Michael Lake, later toured the facility.
PIMS has 9,290 sq m of film stages, internal and external water tanks with green screen capability, 2,229 sq m of TV studios, 12.14 hectares of backlots, 6,689 sq m of production offices and workshops and state-of-the-art digital post-production facilities and services.
Source: Bernama (text); The Star (photo)
Comments
comments