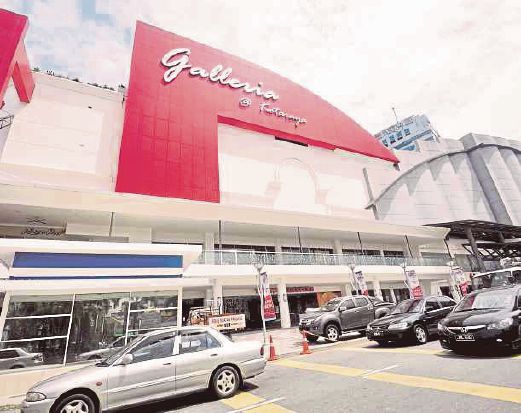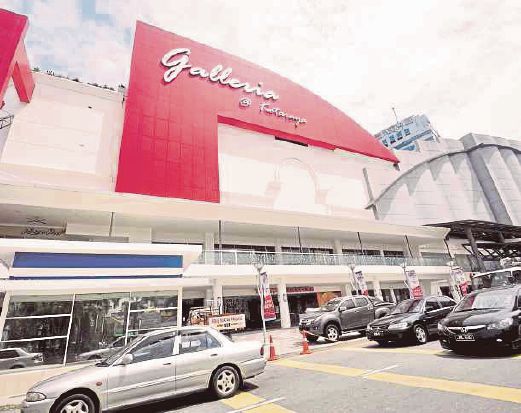 JOHOR'S Urban Transformation Centre (UTC), which occupies some 12,880sq m of space in the newly refurbished Galleria@Kotaraya shopping complex in Jalan Trus here, is expected to begin operations next month.
The UTC is a government effort to provide key government and private sector services to the urban community under one roof.
To allow easy access, a pedestrian bridge connects the second floor ofGalleria@Kotaraya to the annex building Menara Ansar's third podium.
Upgrading and accessibility works connecting the buildings started in March. It will take four months to complete. This has caused a delay in the opening of the complex which was scheduled for June 1.
Galleria@Kotaraya was chosen for the UTC based on its strategic location, right in the smack of the city, and its proximity to Menara Ansar, and other agencies in the vicinity.
There are 39 agencies in the UTC. These include the police; 1Malaysia Clinic; Inland Revenue Board; Social Security Organisation (Socso); the Labour Department; Immigration Department; Women, Family and Community Development Ministry; National Registration Department; National Procurement Department (e-Perolehan); Majlis Amanah Rakyat (Mara); Ministry of International Trade and Industry (MiTi); Land Public Transport Commission (SPAD); Road Transport Department (RTD), The Entrepreneur Fund (Tekun); Amanah Ikhtiar Malaysia (AIM); Perbadanan Usahawan Nasional Bhd (PUNB) and the Youth and Sports Ministry.
The eight state government agencies include the Johor Education Foundation (YPJ), Land and Mineral Office, Johor Baru City Council, Johor Religious Council (MAIJ), Johor Religious Department (JAIJ) and the State Government Secretary's Office. There is also a public library.
The non-governmental organisations, private firms and government-linked companies include Kedai Rakyat 1Malaysia, Post Malaysia, SME Bank, Agro Bank, Tabung Haji, Telekom Malaysia, Indah Water Konsortium (IWK), Syarikat Air Johor (SAJ), and Tenaga Nasional Bhd (TNB).
UTC is a one-stop centre for the public to carry out transaction with government departments and the private sector in a strategically-located building.
It is part of the National Blue Ocean Strategy (NBOS) which was introduced to improve the quality of services through strategic partnerships between government agencies and the private sector.
UTC also has a development and youth activities centre, retail space, and space for NGO activities.
Source: NST
Comments
comments