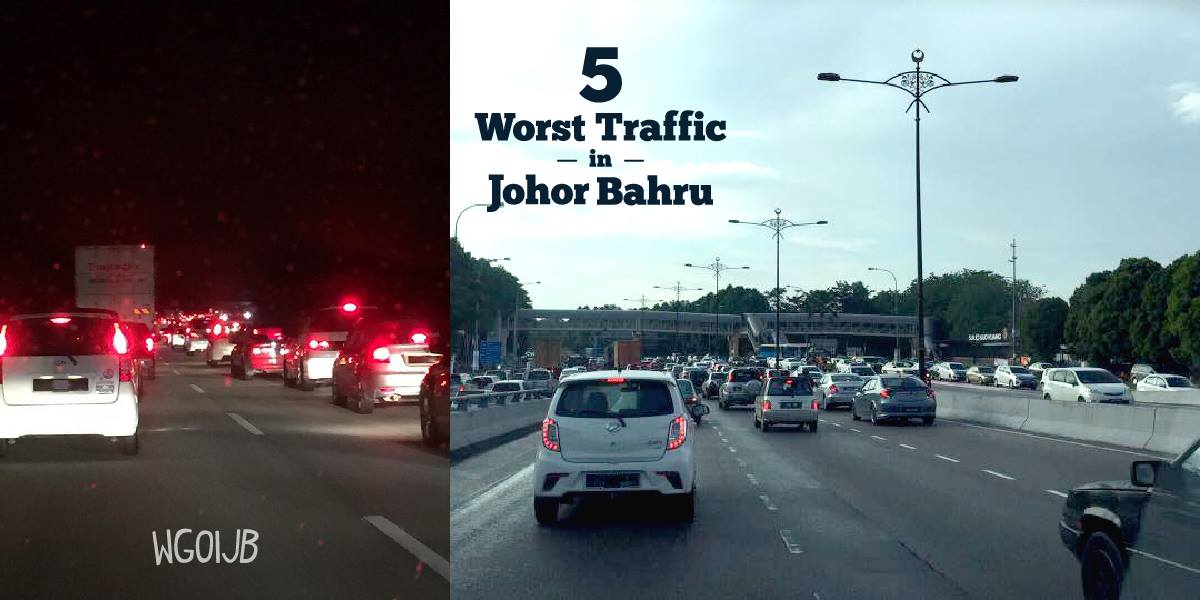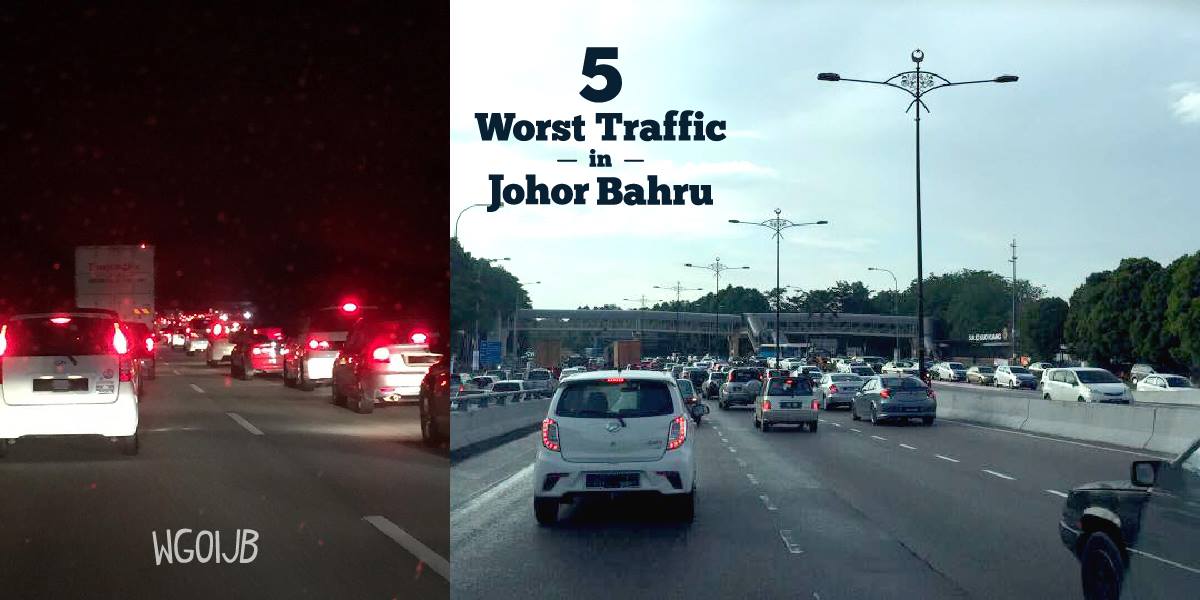 The Worst Traffic That We Wish To Avoid At All Cost
This is a list you hope your average commute route wouldn't be in; heck even the vicinity! If you are; you have my sympathy and also a gentle reminder from WGOIJB to drive safely and considerately! So... which pitiful one of you is reading this before getting stuck at traffic now?
Better make a sharp U-turn before you regret! From potholes, truck expressway, floods and accidents prone are reasons why it is a common view for this lane to be sesak! Yet this long stretch of road is still the staple route for many Johoreans as it linked from Tampoi to Pasir Gudang and Tanjung Langsat; so remember to drive safely while reading this!
Jam Hour zone: 
Weekdays: 6am-9am; 5pm-8pm
Saturday: 6am-9am; 12pm-3pm
Jalan Pandan & Lebuhraya Tebrau
This seemingly peaceful expressway takes another dark form when encountered peak hours due to schooling transports and work shifts. Bottleneckings are frequent as they are connected to many districts such as Taman Pelangi, Taman Sri Pandan, Taman Abad, and even Pandan City Mall and Jusco Aeon Mall! As the backbone for us Johoreans daily travels from Kota Tinggi to the urban city; hence EDL (Eastern Dispersal Link) was introduced in 2012 to shoulder the burden for our ease of travel!
Hour zone: 
Weekdays: 7am-9am; 5pm-8pm
Saturday: 7am-9am; 12pm-3pm
I bet Fast & Furious crew will say "habislah!" when they reached this deadly route. Wong Ah Fook made it in this un-glam list solely for this cause: tourist hotspot. This one-way lane encompasses shopping malls such as City Square, JBCC, banks, and cultural hubs like Jalan Sengget and Jalan Siu Nam. So how does tourism come in play to congestion? Taxis or drivers picking or dropping off passengers at will; parking while narrowing the lanes; more pedestrians exploring are the tip of the concerns that we hope everyone may drive with more consideration~
Jalan Tampoi & Jalan Kempas
This is where we should all sing along "Let Me Go Home~" by Michael Bublé because no other song resonates our itch to GO HOME. Jalan Tampoi and Kempas are industrial areas where unfortunately are just nearby to Pasir Gudang and Jalan Tebrau highway; which they served as a relief outlet to the highways' clogging. Denizens have even protested that other routes such as Jalan Hasil are affected due to incoming vehicles and even trucks that entered cramped lanes just to get to Jalan Tampoi and Kempas.
Johor Causeway is the legendary congested bridge that even rivals our northern brother from KL. Commuters from far and wide have accounted dreadful experience (even myself *sobs*) of being sandwiched for up to hours that seemed to have no end! Whether braving through Woodlands causeway or having a breather at Tuas 2nd link; these roads are the true testimony of our endurance's limit.
Comments
comments