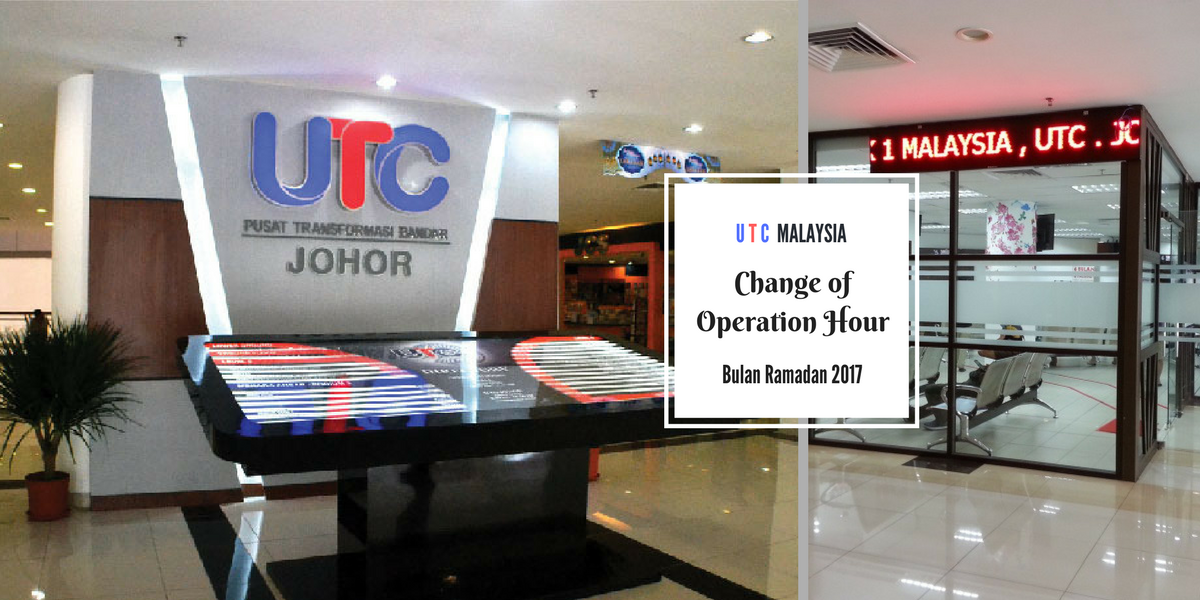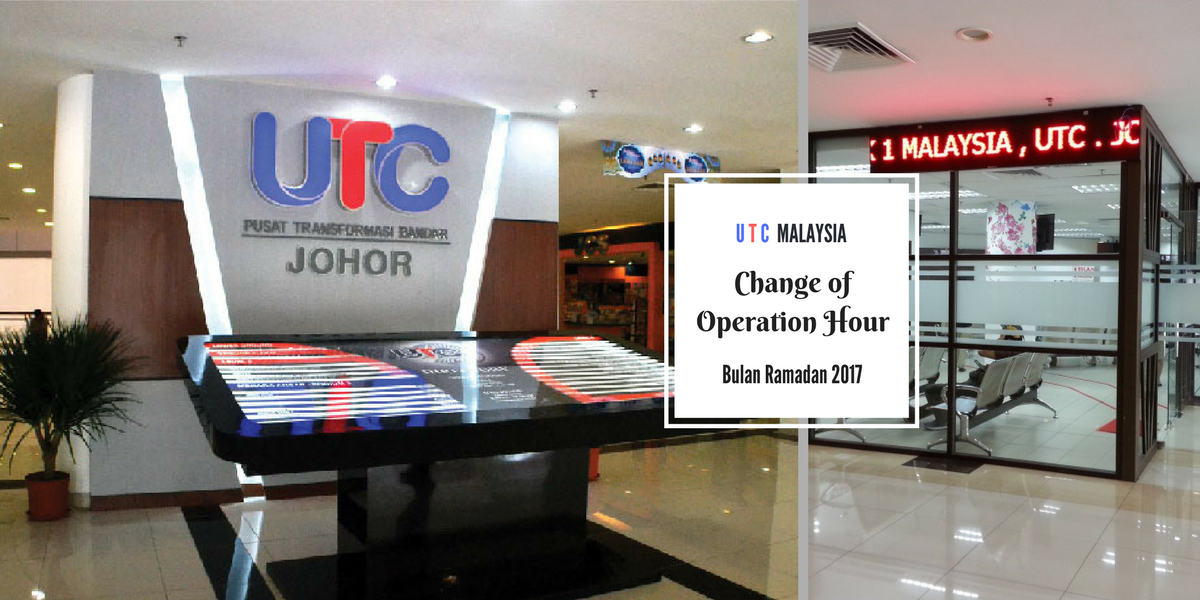 UTC's Operation Hour: Adjusted Throughout the Ramadan Month of 2017!
Urging the members of public to take note that the Urban Transformation Centre (UTC) will be adjusting its operation hour will be effective throughout the Fasting Month from 26 May 2017 till 27 June 2017. The operating hour for Penisular Malaysia from Monday to Sunday starts from 8:30am - 5:00pm while the operating hours for East Malaysia (Sabah, Labuan and Sarawak) will be from 8am - 4:30pm.
Affected Departments in UTC Johor:
For your information, the following departments and government agencies that are available at UTC Johor will be affected during the Fasting Month:
Jabatan Pengankutan Jalan (JPJ) - renew road tax/license
Johor Bahru City Council (MBJB)
Johor Bahru Tengah Municipal Council (MPJBT)
Tabung Haji
Johor Education Foundation (YPJ)
Johor Religious Council (MAIJ)
Johor Religious Department (JAIJ)
Land and Mineral Office
State Government Secretary's Office
Syarikat Air Johor (SAJ)
Jabatan Immigresen Malaysia
e-Perolehan
Lembaga Hasil Dalam Negeri
Telekom Malaysia
Ministry of International Trade and Industry (MITI)
KWSP
and other related UTC services.
The reschedule of official operating hour during the Ramadan Month is to ensure that all officers on duty will have sufficient time to prepare for break fasting. At the same time, enable a more efficient time to serve the members of public. As the fasting month approaches, please plan your time appropriately to avoid congestion.
Comments
comments