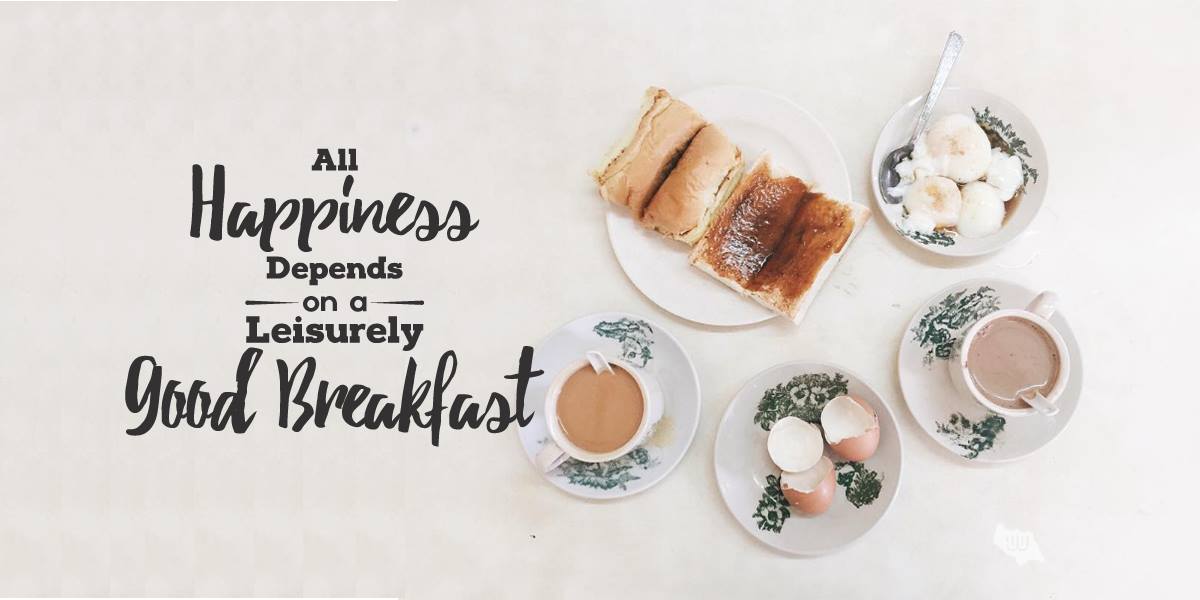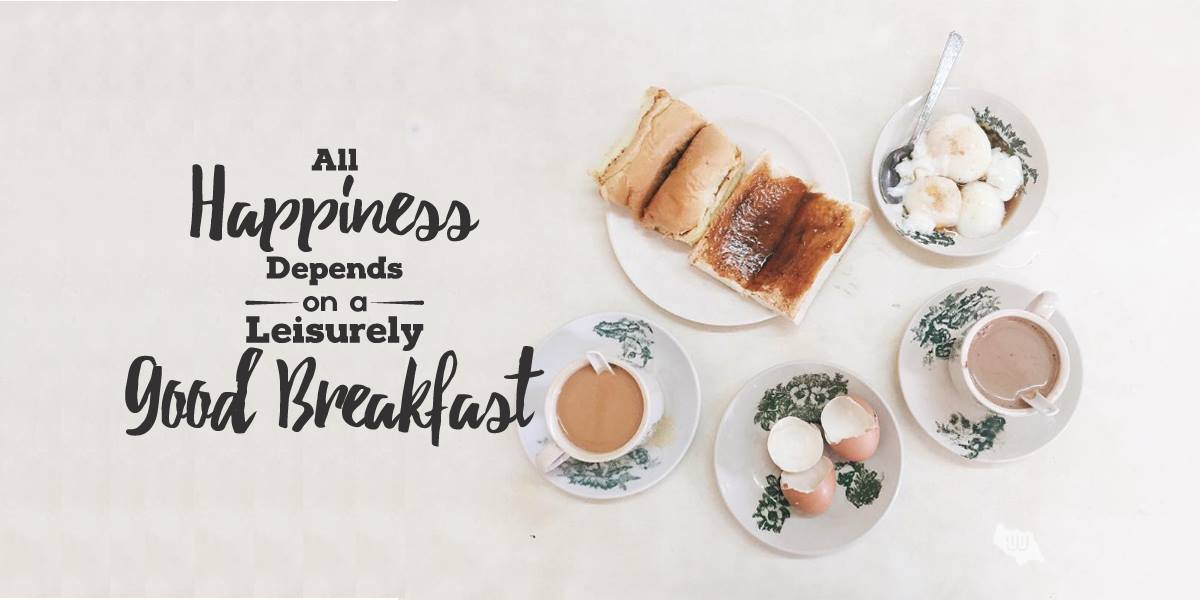 Breakfast Places Around Johor Bahru
Let's be truthful that the only thing we look forward to for successfully dragging our malas asses out of slumber zone is none other than the holy presence of BREAKFAST! So to boost your motivation just to wake up, go try out the below from traditional breakfast to local delicacis where all the Johor's gluttonies are spotted in the morning! And tell us which are your favorites!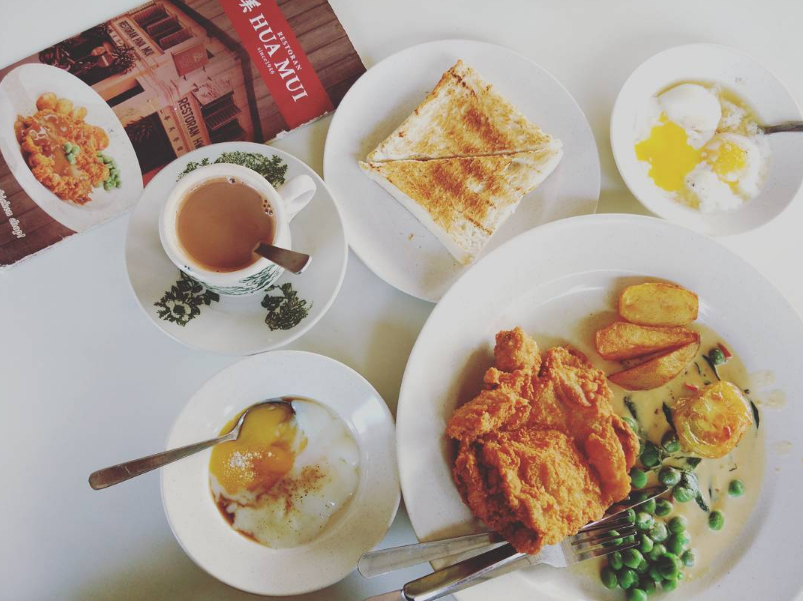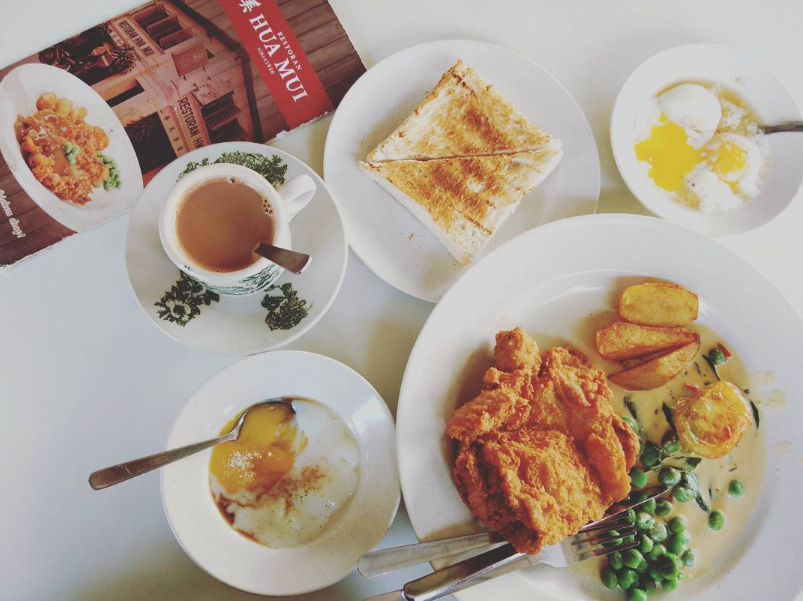 Photo Credit: moonooi711 / IG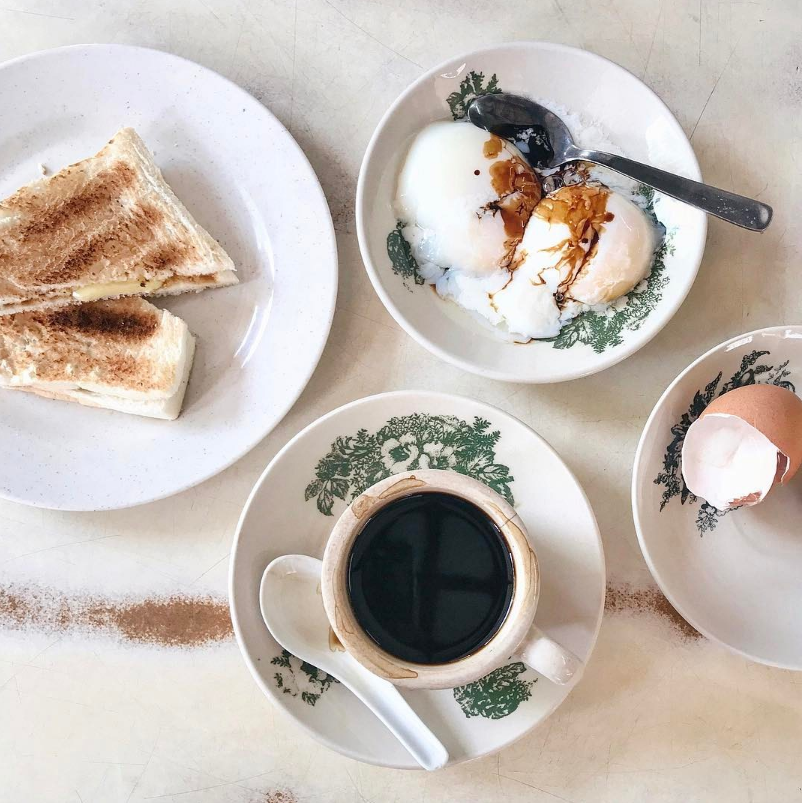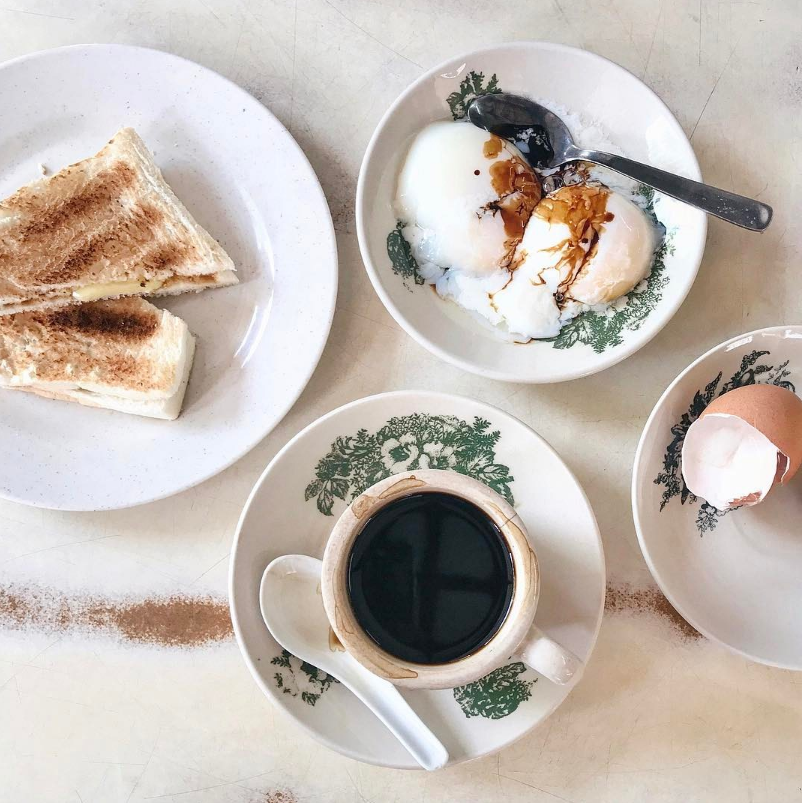 Photo Credit: perryong / IG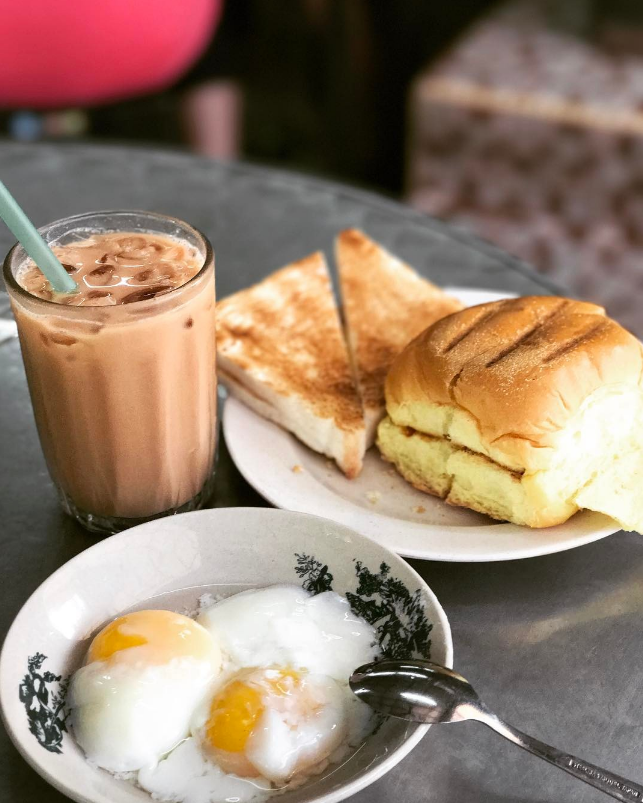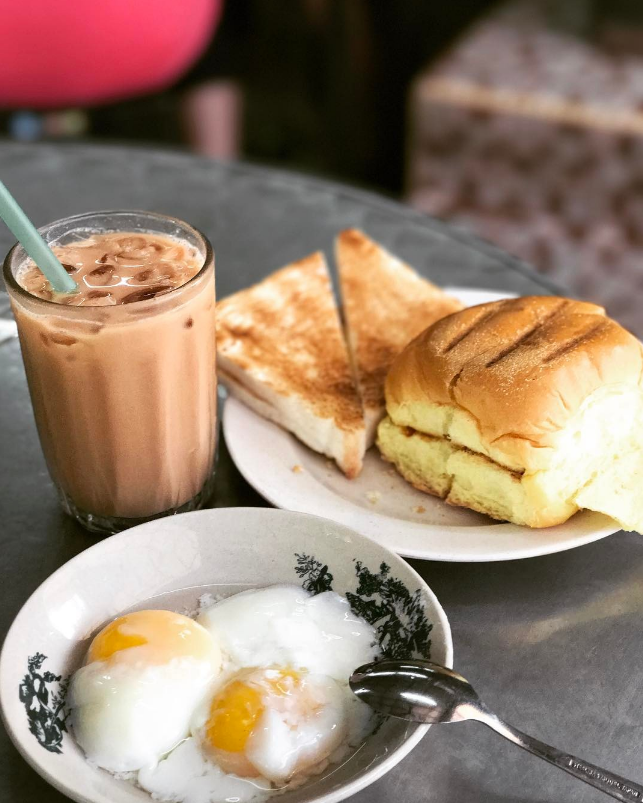 Photo Credit: angangbin / IG
From the city buzz of Johor Bahru you will find the foodies batch gather again in the nostalgia of old school comfort food sitting right in Jalan Trus. Take a whiff and be invigorated of their rich and silky Hainanese kopi; and paired with  their highly raved Hainanese Chicken Chop that comes with strong fragrant sauce and tender juicy meat! 
Location: No.131, Jalan Trus, 80000 Johor Bahru
Operation Hour: 8:30am - 5:30pm
Halal Status: Yes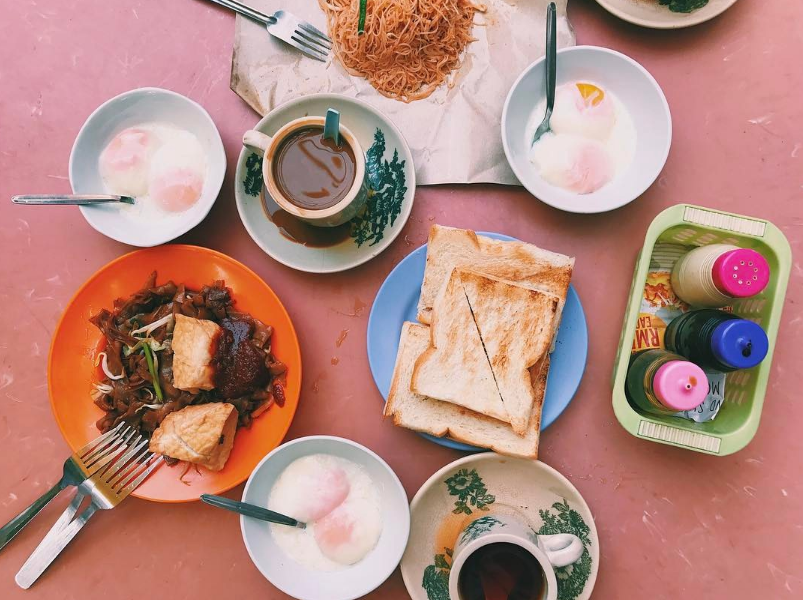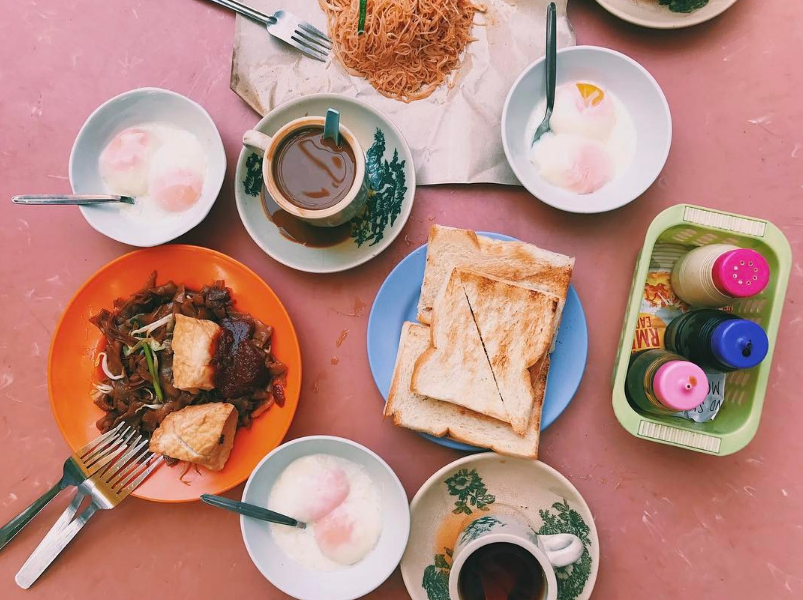 Photo Credit: teafurnee / IG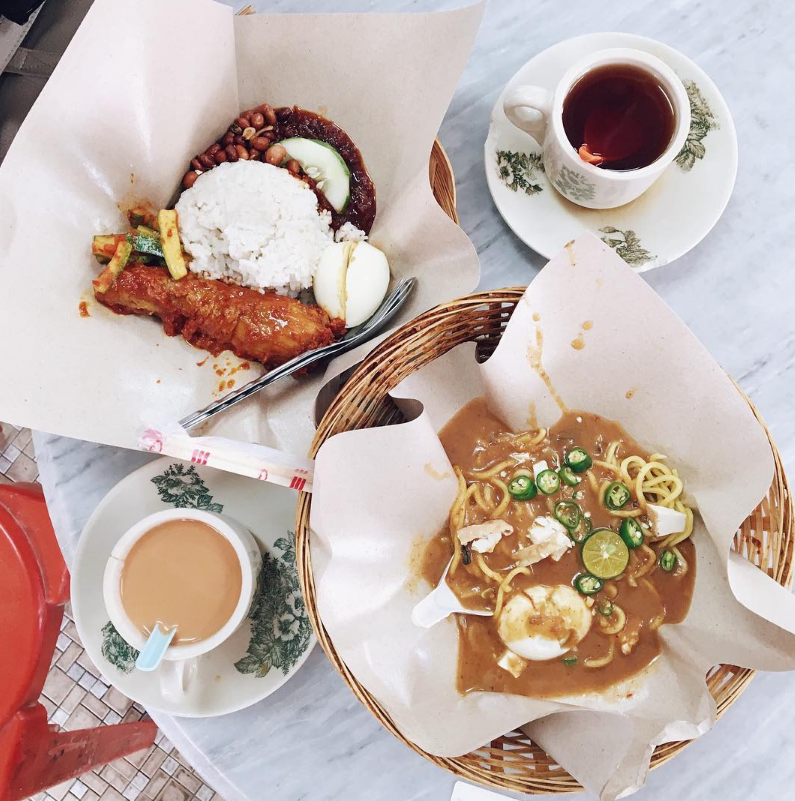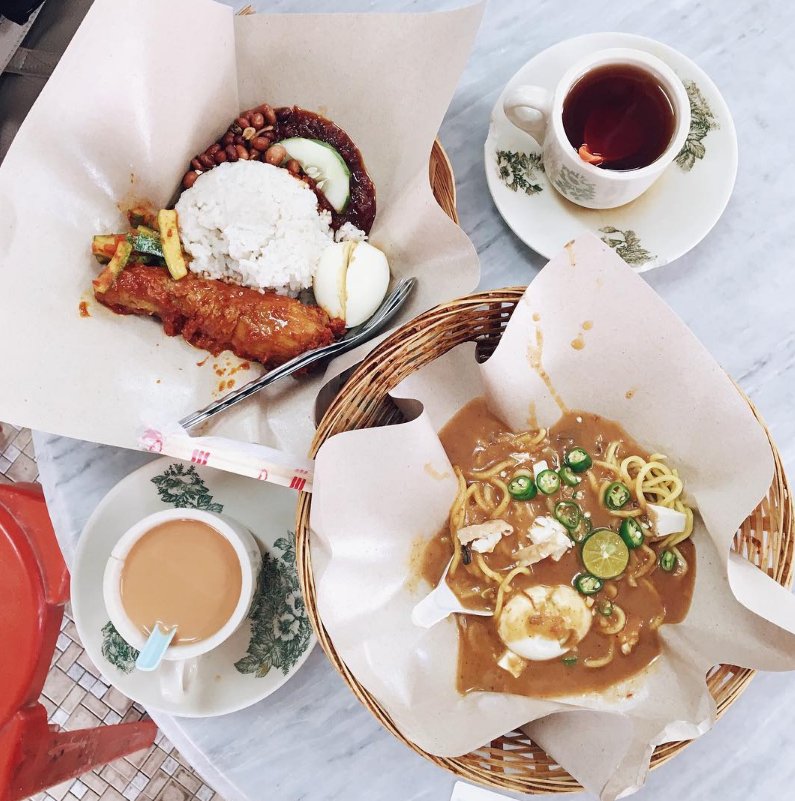 Photo Credit: xxiaohann / IG
Another famous local breakfast place would definitely be Kin Wah Kopitiam! Many would choose Kin Wah on weekend morning to quench their stomach with their all-time-favourite crusty and scotched toast with creamy kaya and butter; partnered with their kampong-half-boiled eggs and voila! Well-nourished and fired up for the rest of the day (till lunch ;D)! Get your mee rebus and nasi lemak cravings satisfied here too.
Location: 8, Jalan Trus, 80000, Johor Bahru, Johor
Opening hours: Daily, 0700-1200
Halal Status: Yes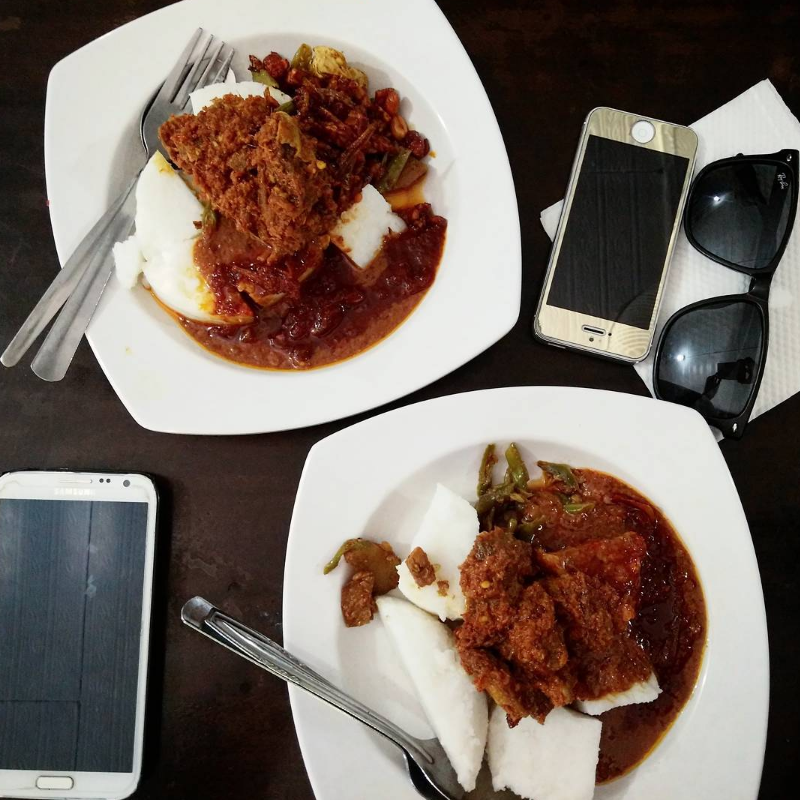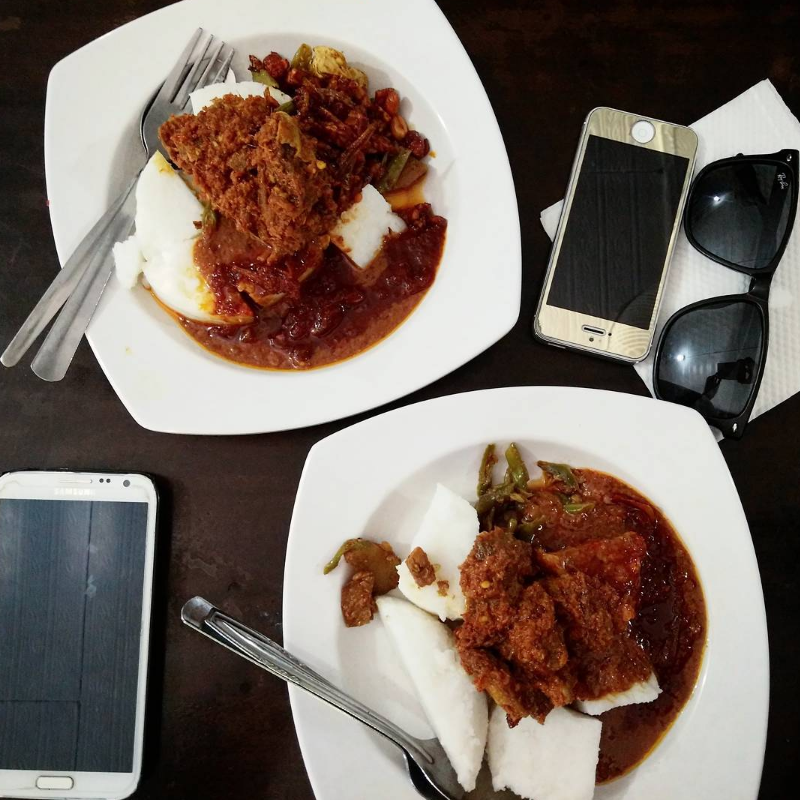 Photo Credit: @zuraine_ / IG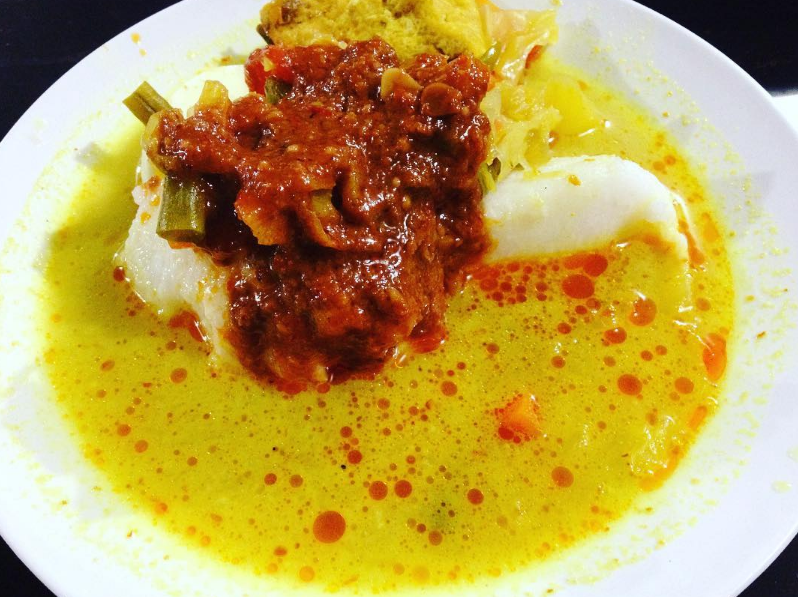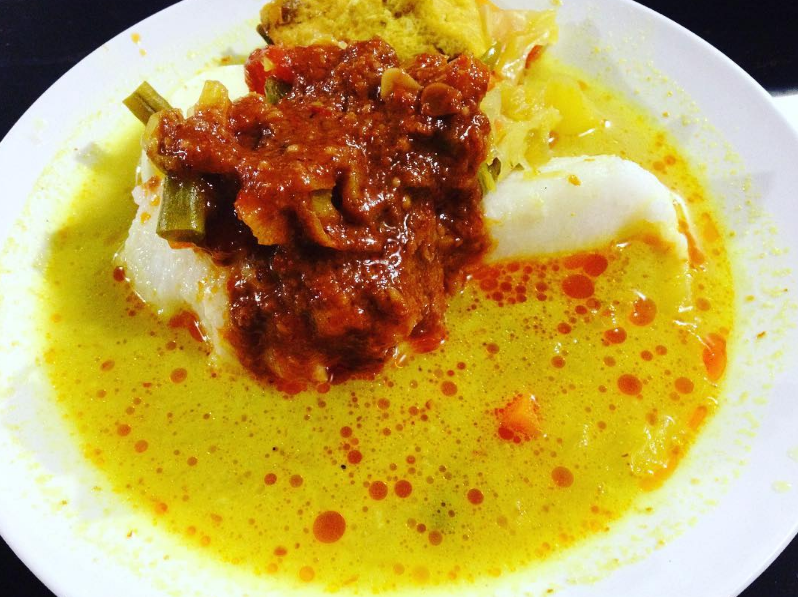 Photo Credit: @farahanizainal / IG
Look around you and notice the patrons are screaming for Lontong Kering, their initials of ketupat (rice cakes) that is soaked with their sensational peanut satay gravy; chaperoned with sambal to up the taste, curry veges, boiled egg, fried tofu and a hearty piece of chicken. FYI, try their other power dishes of Tauhu Bakar, Johor Laksa, and Mee SOP to start your day off merrily with the instinctive desire of coming back!
Further tracking the epicureans and you will find yourself tuck between Jalan Mahmoodiah and Jalan Yahya Awal. If you are scared you entered the wrong place (because no signboard); fret not because the distinctiveness of numerous portraits of Malaysia's iconic figures indicated that; yes you are at the right place, and yes it is that popular.
Location: No. 5, Jalan Mahamoodiah, Johor, 80100 Johor Bahru.
Contact: 012-7829427
Opening hours: Daily except Friday, 0630-0000
Halal status: Yes
#4 Restoran Selera Selatan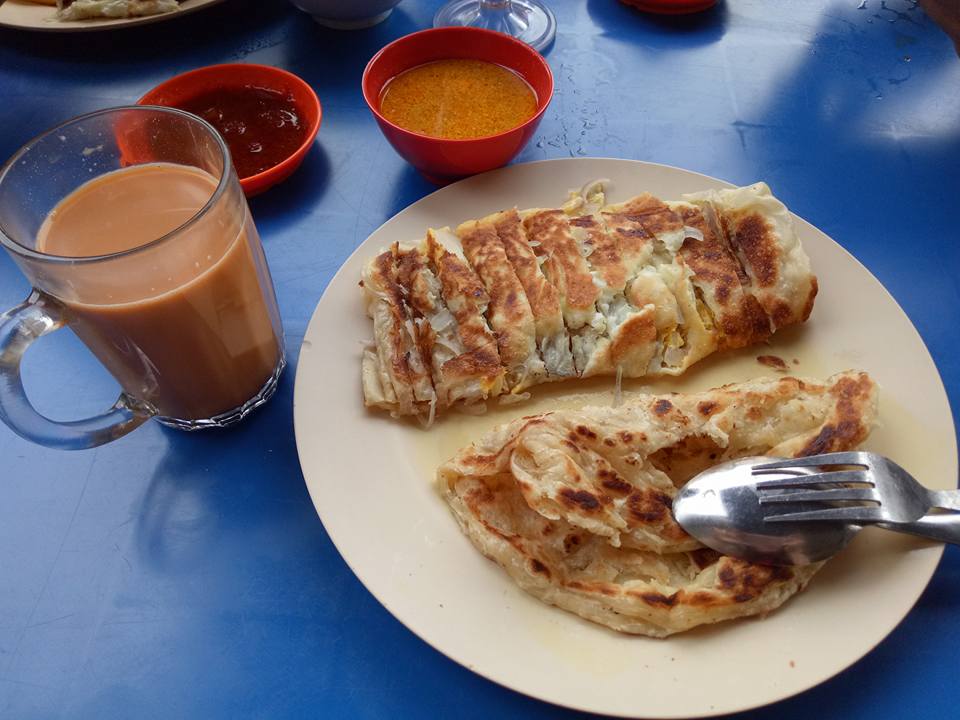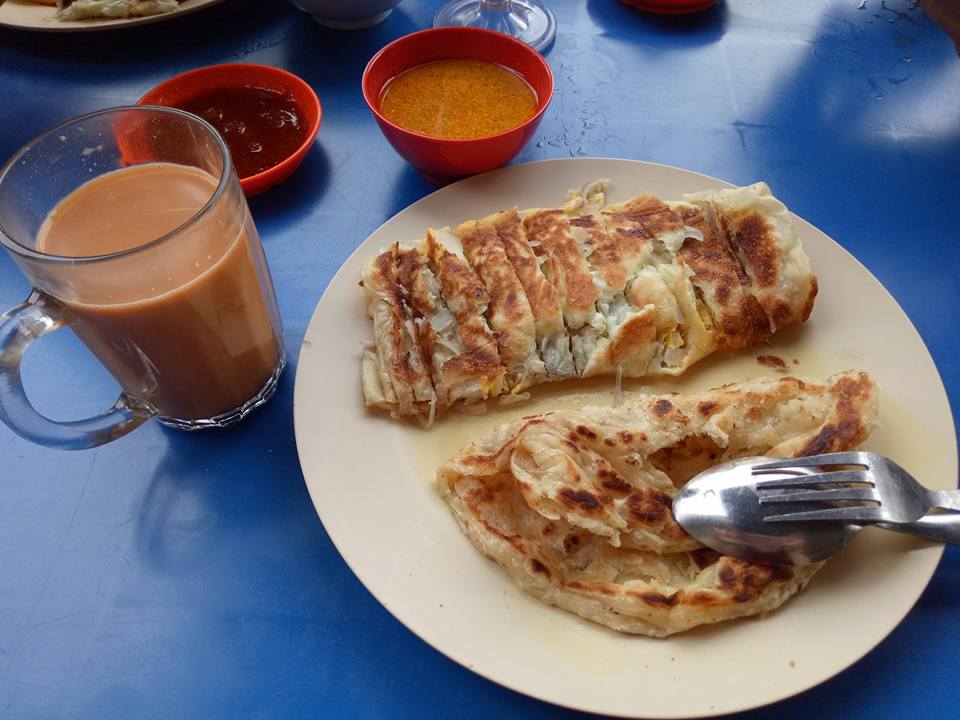 The next terminal where gourmands would flock and give homage is this restaurant situated right in Rosmerah nearby Johor Jaya. A common view is the heartfelt Encik Loy conversing with the regulars; while "rotating" the prata in his fists to deliver the prata we would all eventually fall in love with.
The key is the rapport between the roti and the dhal; oil-free and crisp exterior matched with a rubbery stretch that your teeth just wanna chew out of it; and their profound dedication in the making of dhal where tons of spices and vegetables that provide a wholesome and thick red gravy. Likewise give a go at their Plaster (roti kosong with fried egg) and their roti with egg and bawang (onions) because I don't want you guys to miss out the best!
Location: Jalan Rosmerah 2/13, Taman Johor Jaya, 81100, Johor Bahru
Opening hours: Daily except Sunday, 0700-1530
Contact: 07-3527080
Halal status: Yes
#5 Bukit Chagar Roti Canai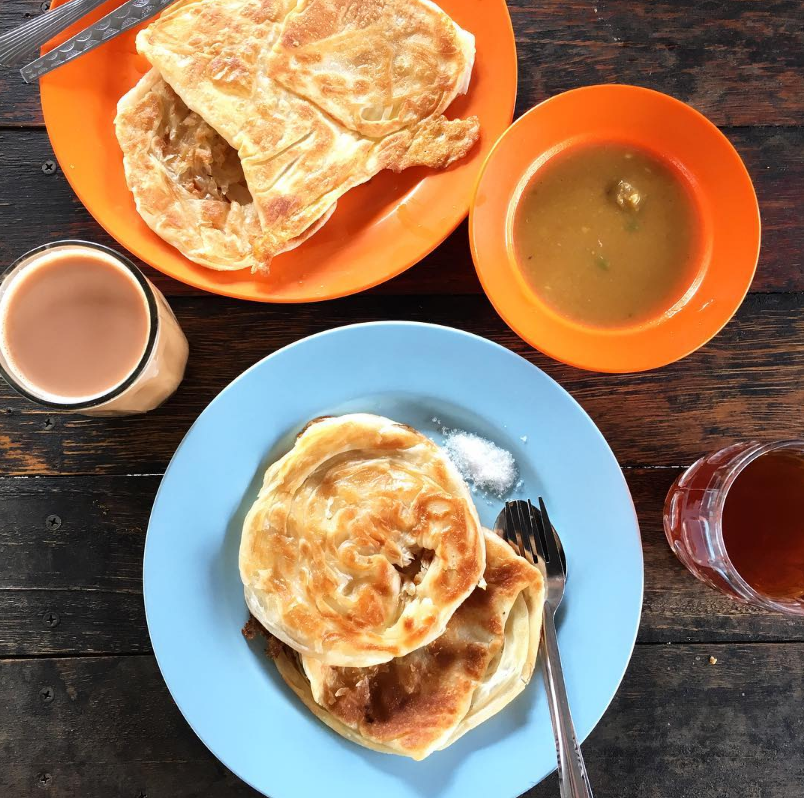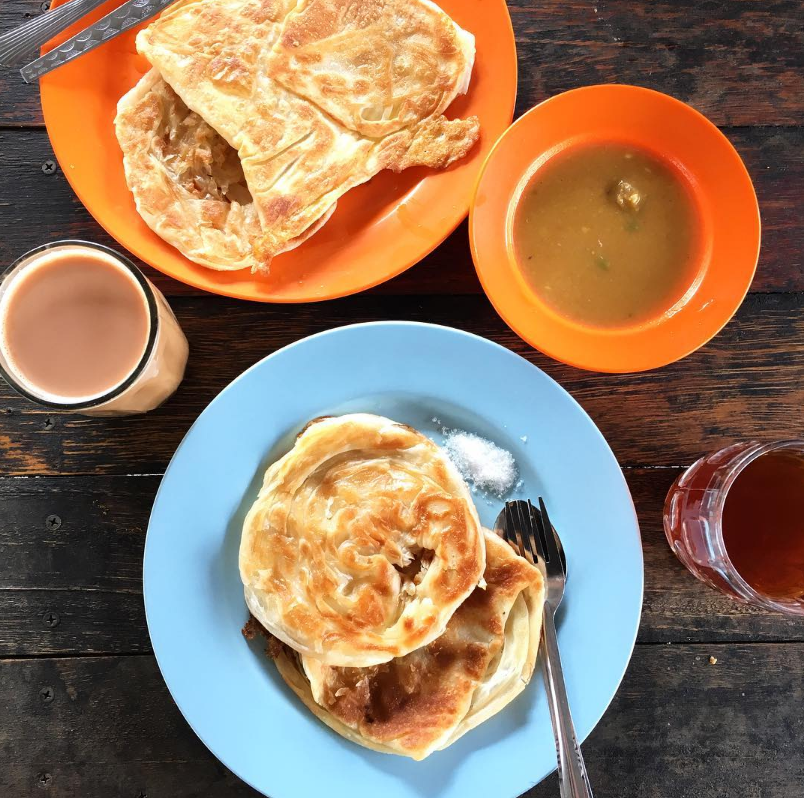 Photo Credit: @elainewanders_ / IG
I am sure that many of you have already guessed that this will be on the list! That's because this is really good. Bukit Chagar Roti Canai is generally thicker and more crispy. We often get sicked with Roti Canai because it is greasy and caused indigestion. Worry not, Bukit Chagar's is not! Their Roti Canai is best paired with dhal dip and it is suitable for those who are more into mild taste. You will see long queues waiting on someday due to its popularity and the reason that it is freshly made daily instead of those commercially made. For those who are travelling to Singapore every morning, this can be your breakfast choice!
Address: Jalan Tengku Azizah, Bukit Chagar, Jalan Jim Quee, Johor Bahru, Johor, Malaysia
Operation Hour: 6:30 a.m. - 11:00 a.m.
Halal Status: Yes
Comments
comments