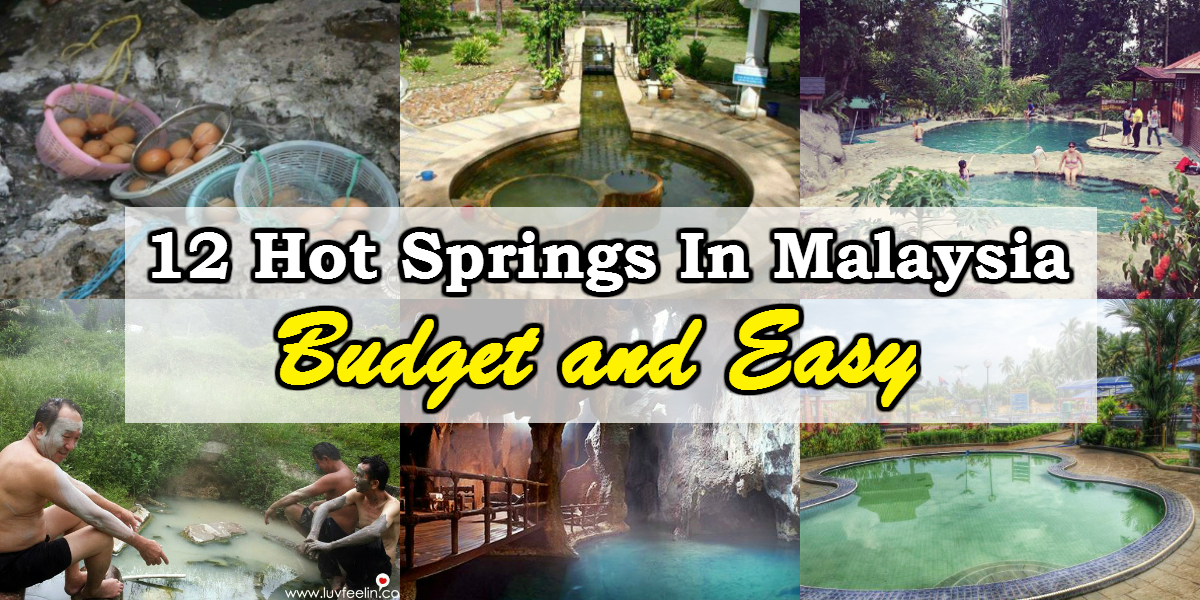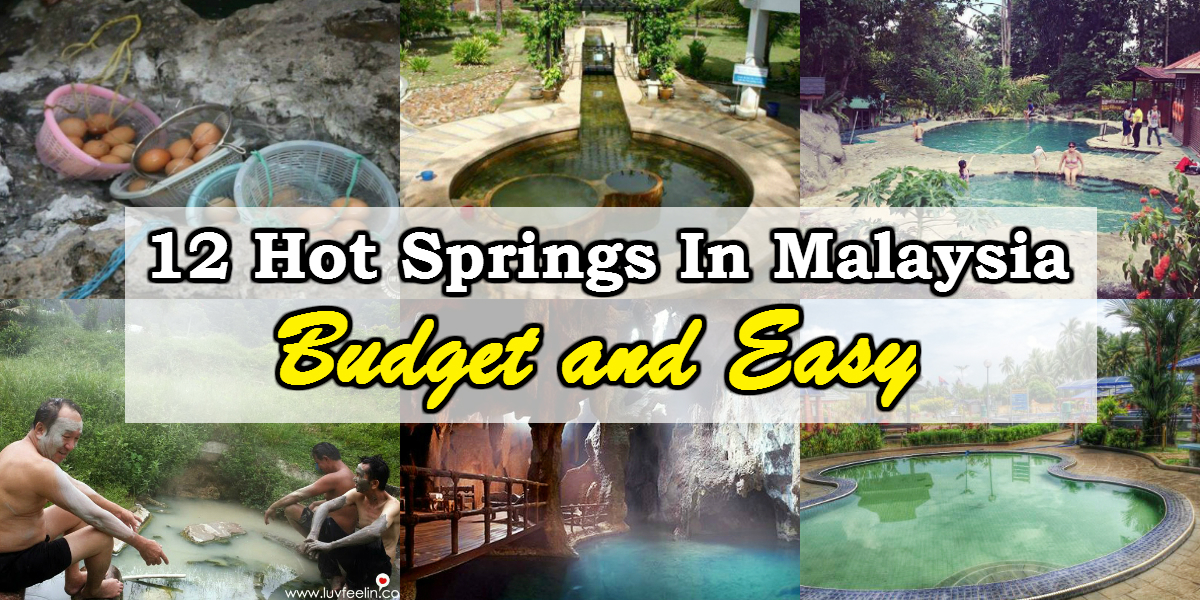 12 Hot Springs In Malaysia | Budget and Easy
Malaysia may be a tropical country with no active volcano but there's actually quite a few hot springs around the country with therapeutic effect. Let us show you these 12 hot springs that you can go without spending a fortune right here in Malaysia! 
1. Grisek Hot Spring, Muar, Johor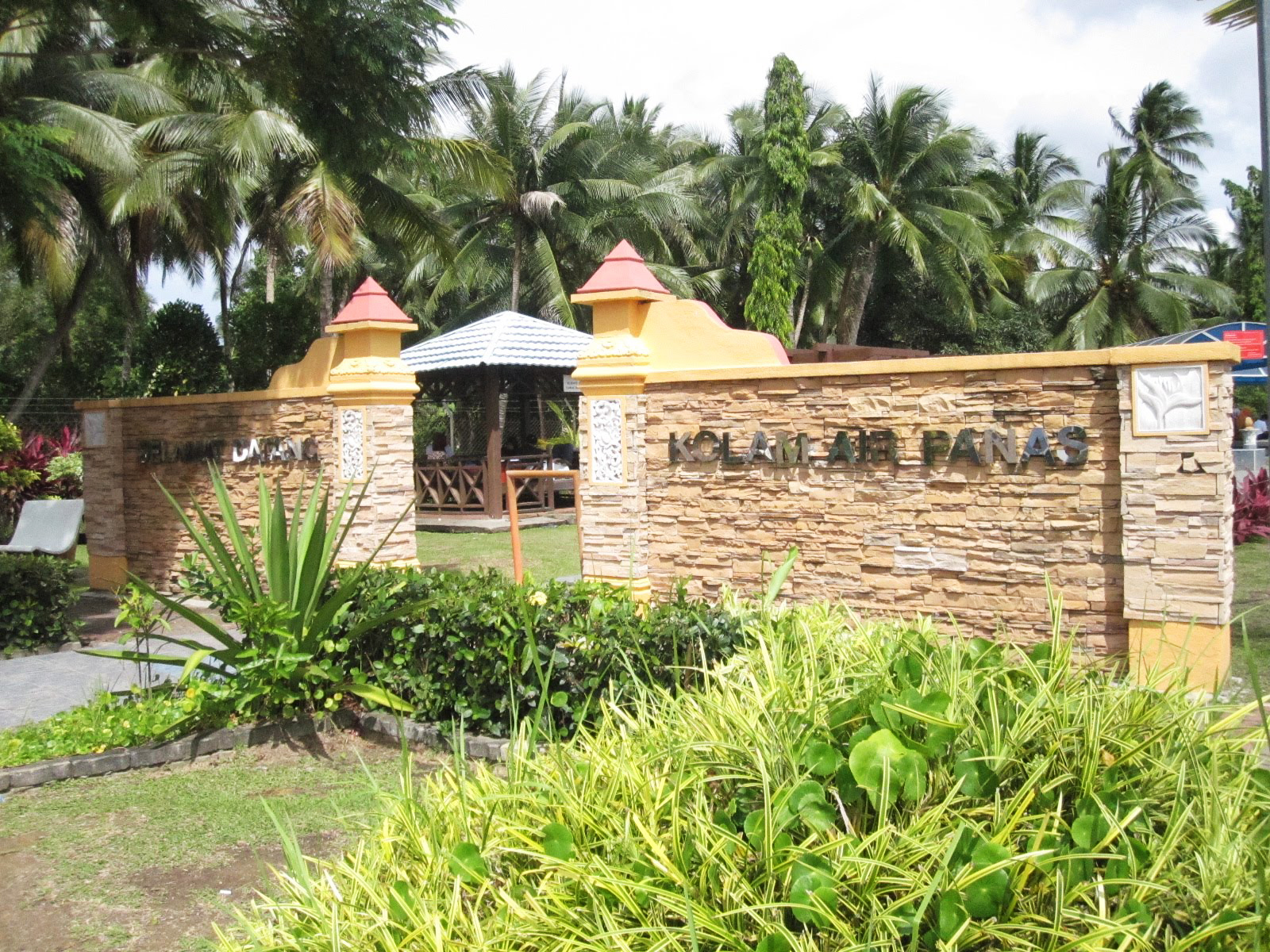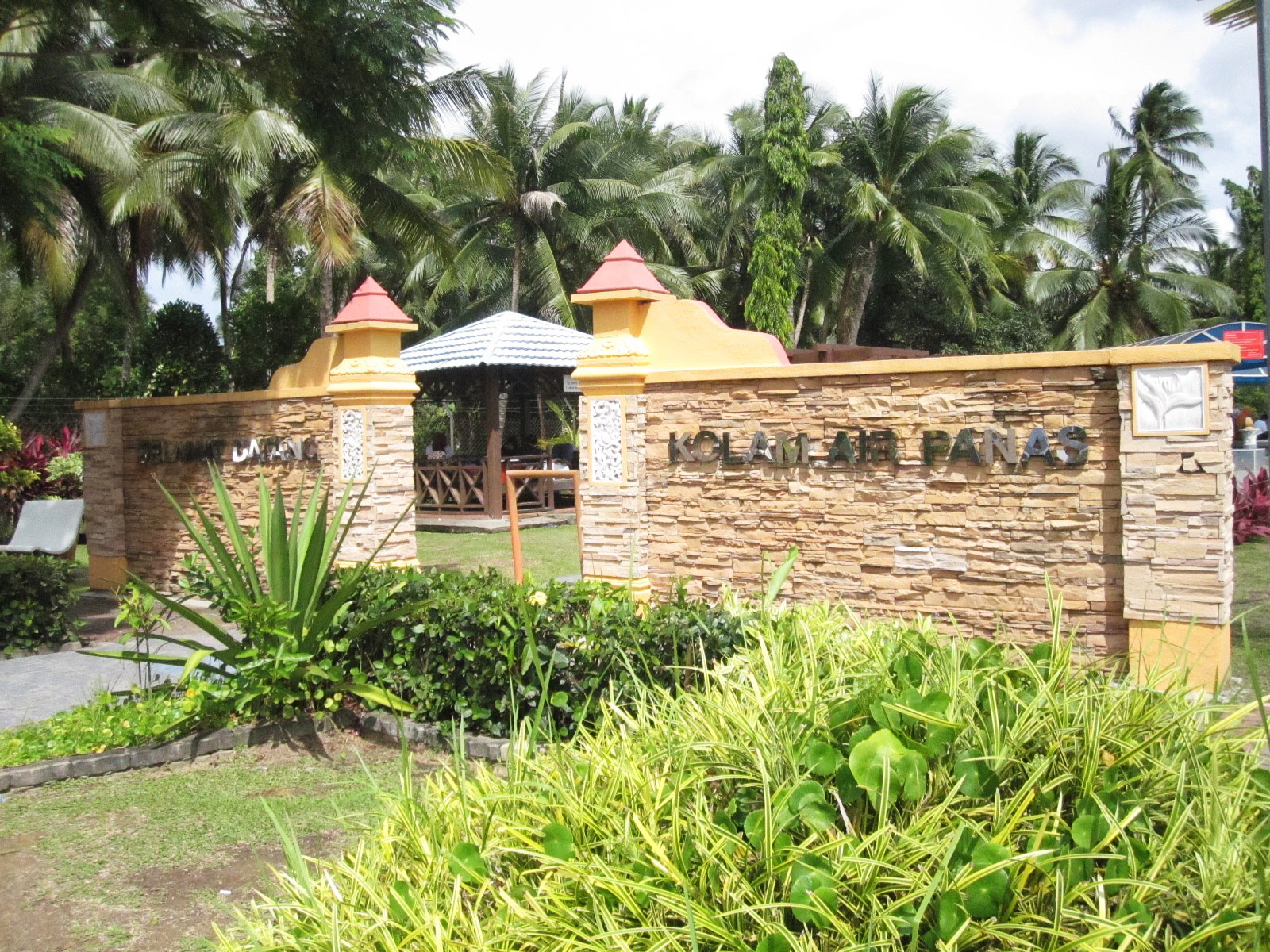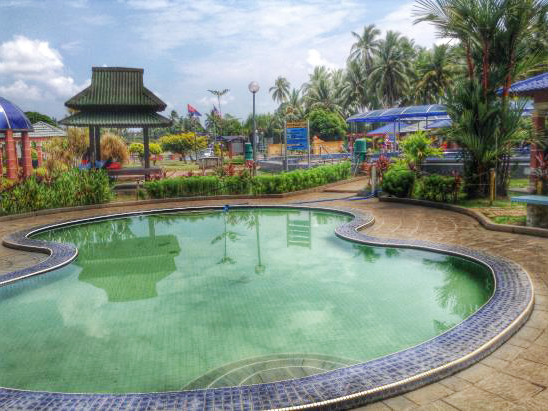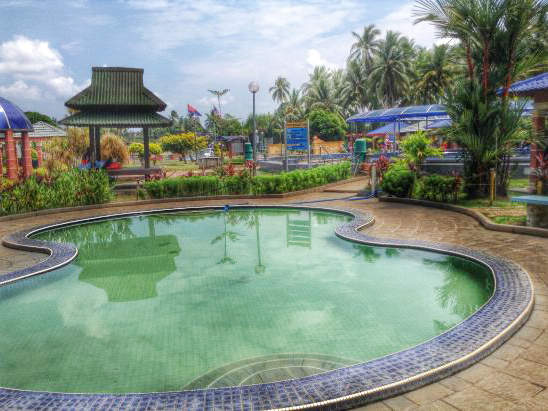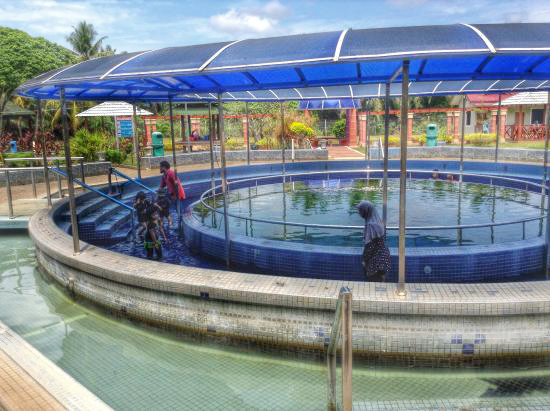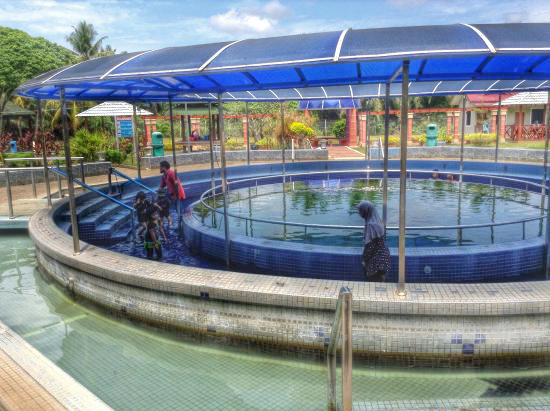 Located 31 km outside of Muar is this Sungai Grisek hot spring with over a 100 years of history. The pool is divided into 3 sections with the one in the center having the highest temperature, up to 47ºC. Mini pool, playground, changing room and washroom are available. Visitors can choose to camp here as well!
Hours:7:30am-7:00pm
Address: Jalan Air Panas of Kampung Sungai Gersik, Muar,Johor.
2. GADEK HOT SPRINGS, Melaka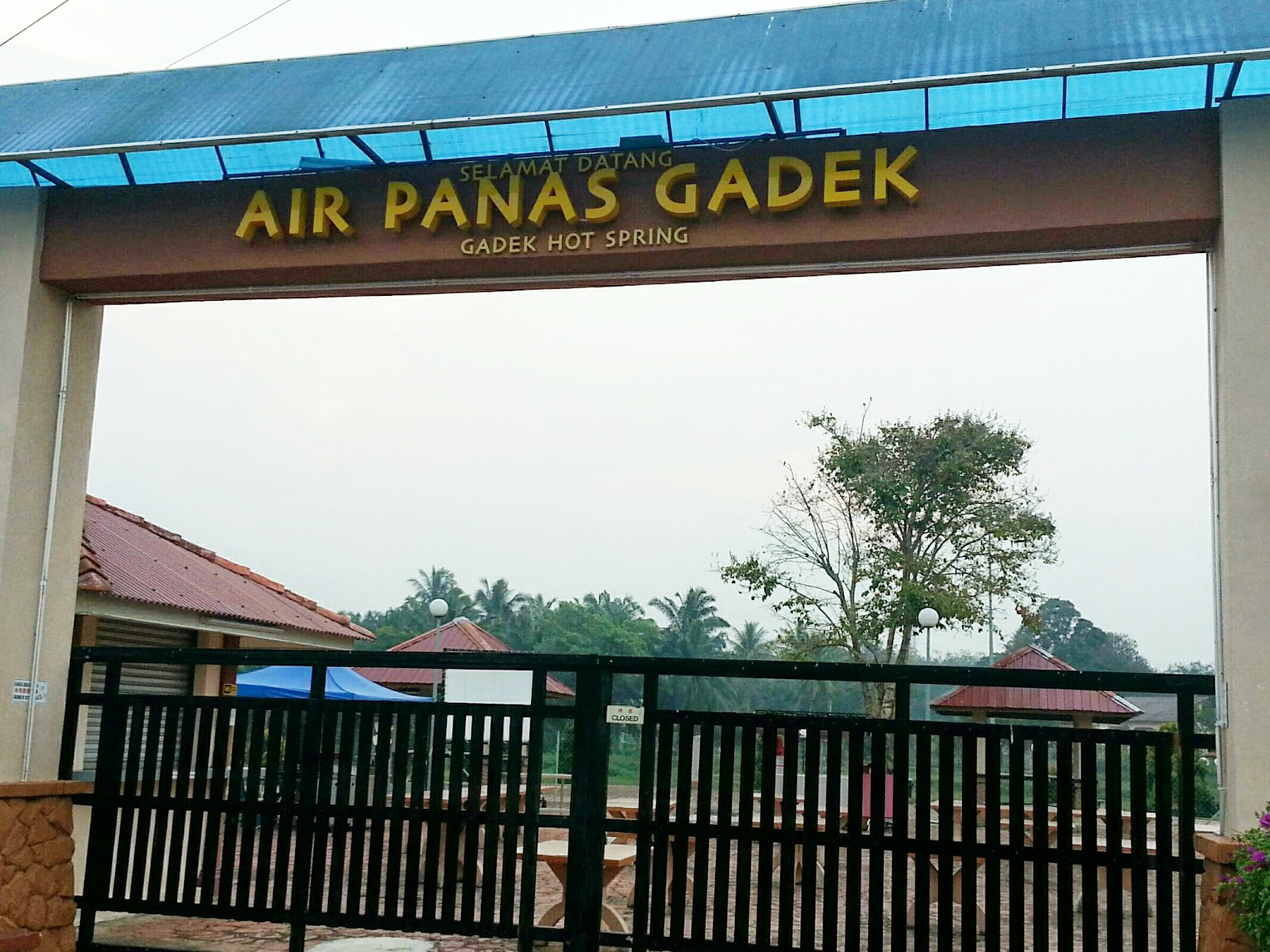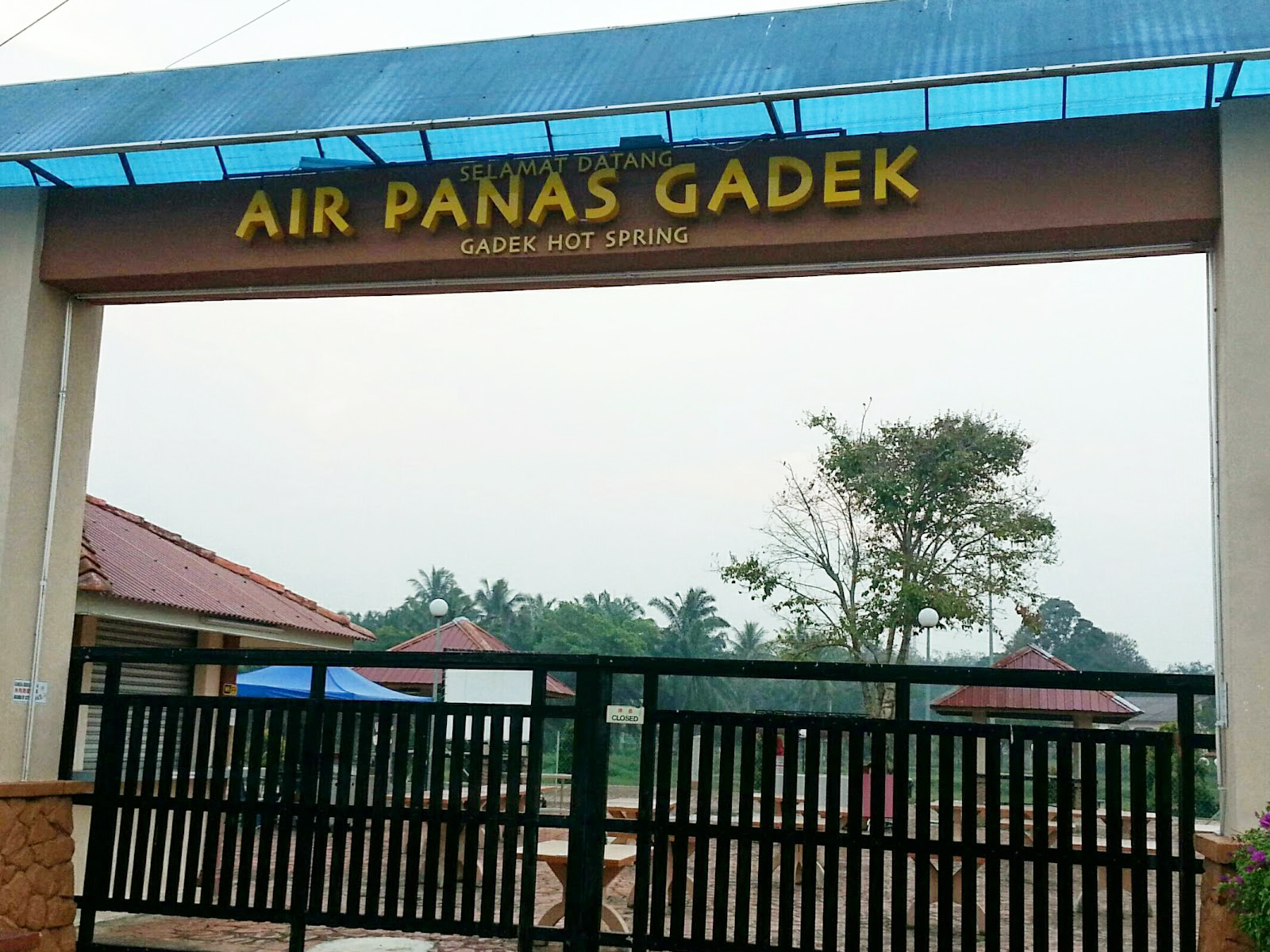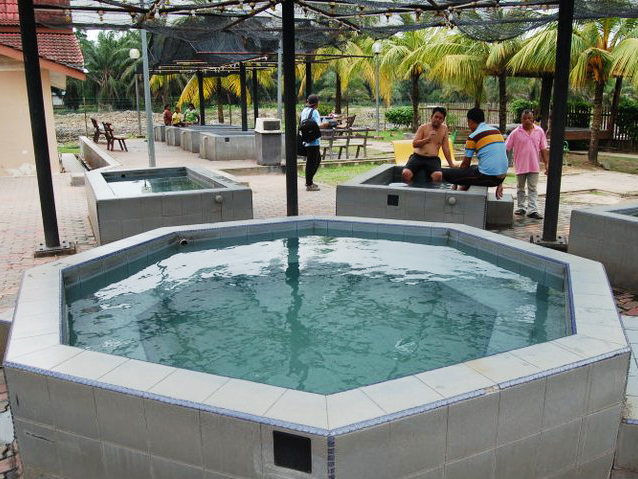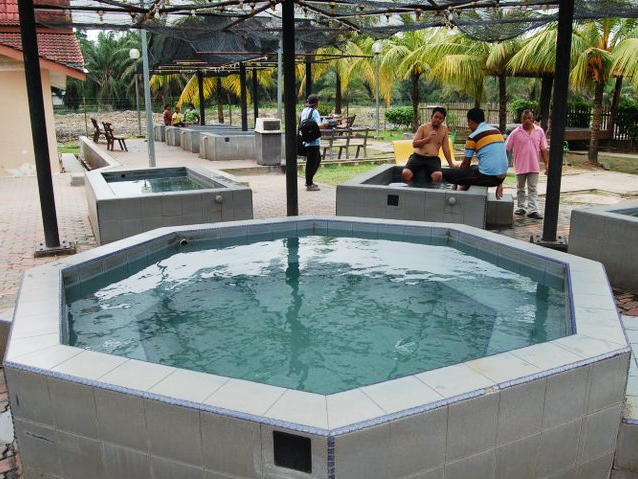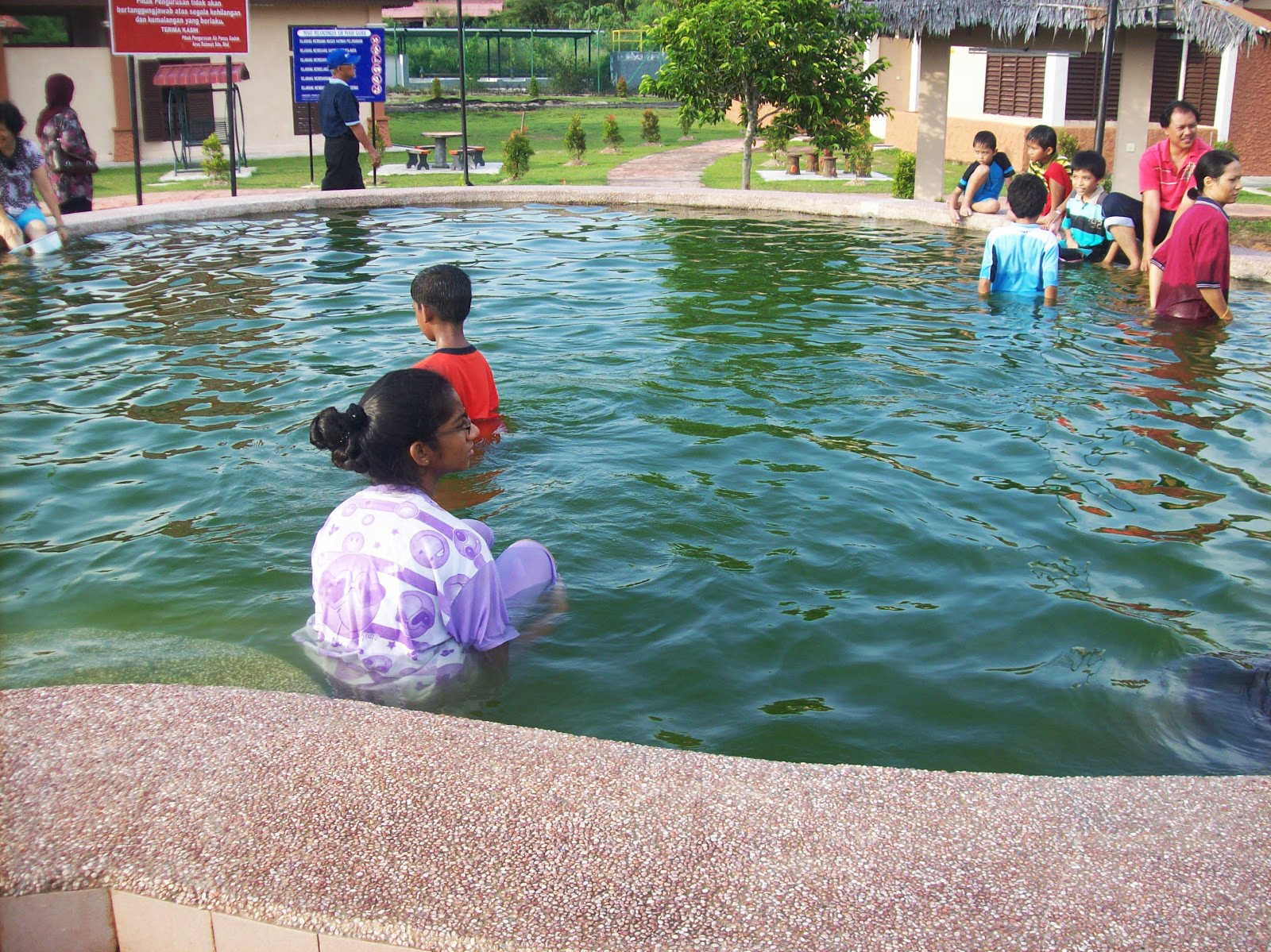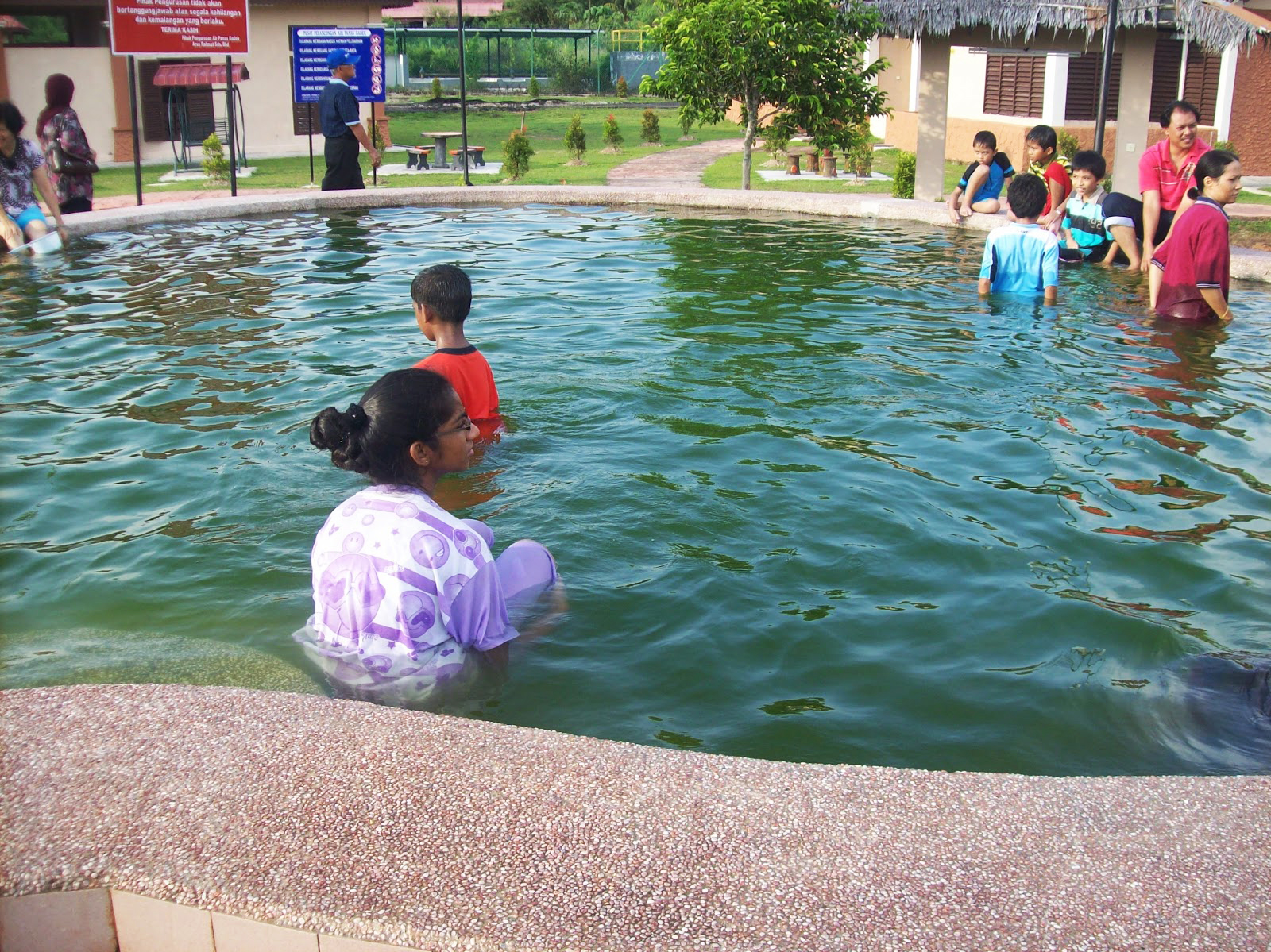 Gadek hot spring is located near Alor Gajah, 30km outside of Melaka Town. This sulfuric spring with an average temperature of 56°C is said to have therapeutic effect on skin diseases. There are pools for 2 people, 4 people and a pool large enough for 10-20 people. Suitable for family.
Hours:All Day
Address:Jalan Gadek Air Panas, 78000 Alor Gajah, Melaka.
3. Jasin Hot Springs, Melaka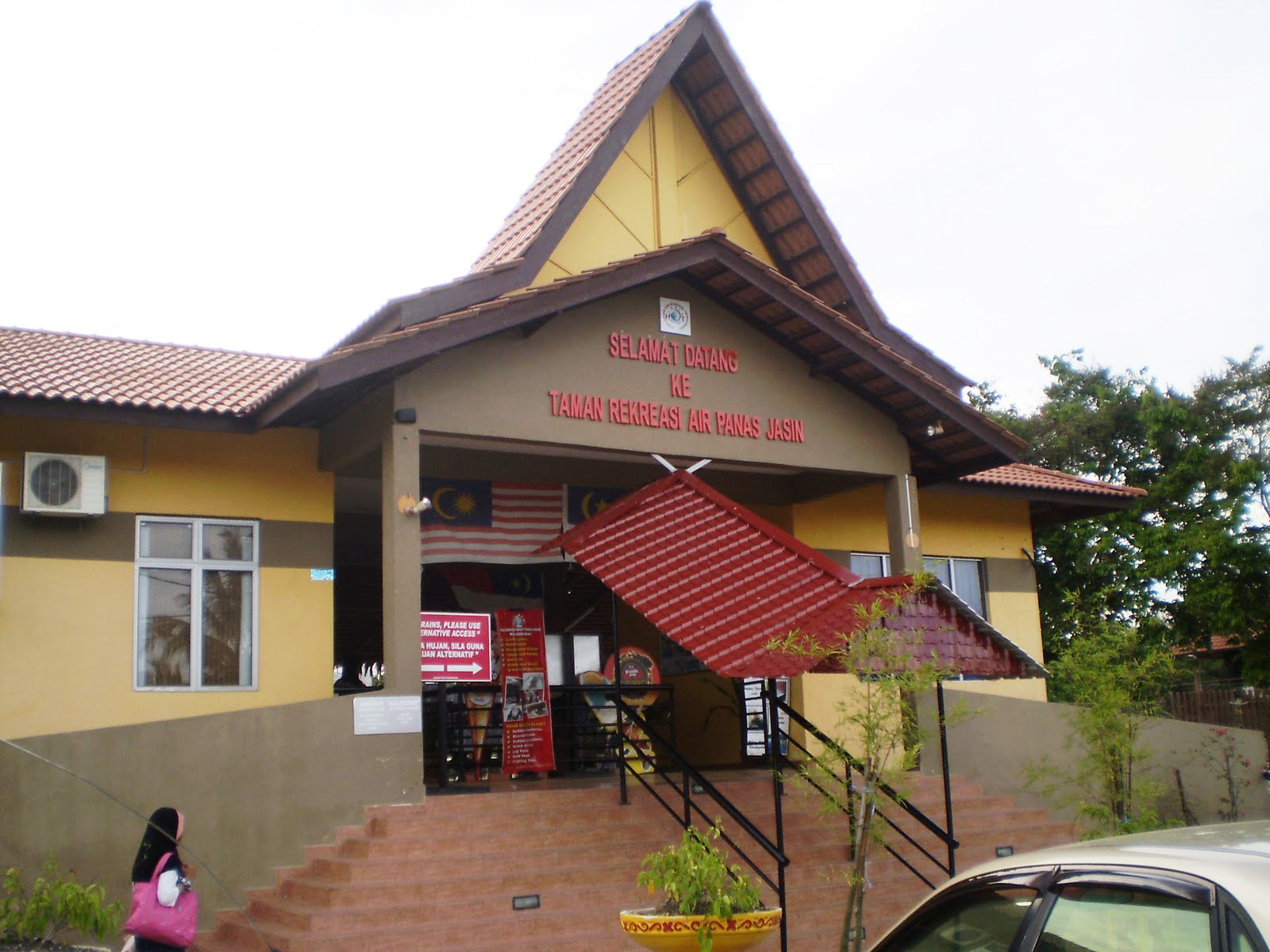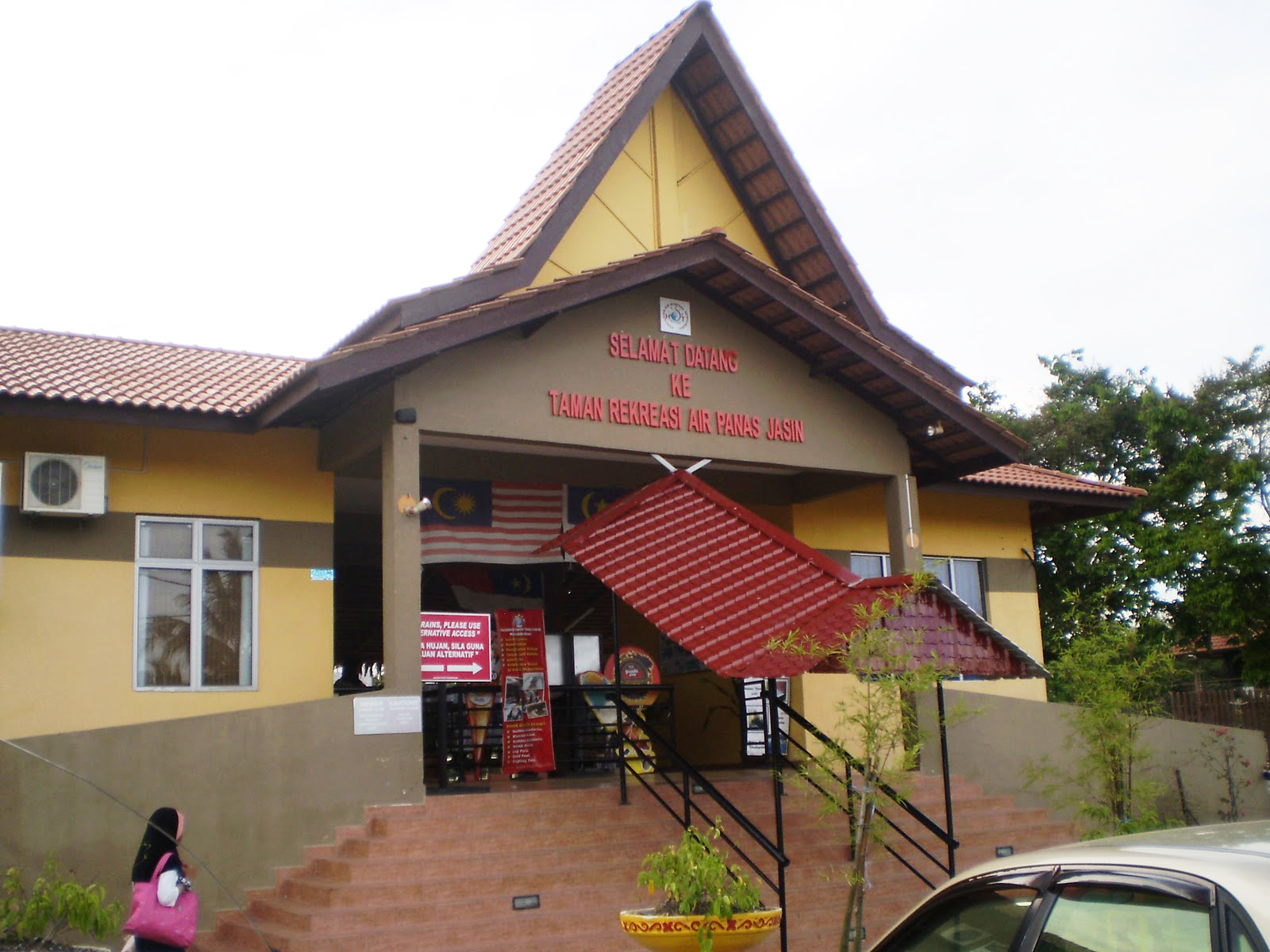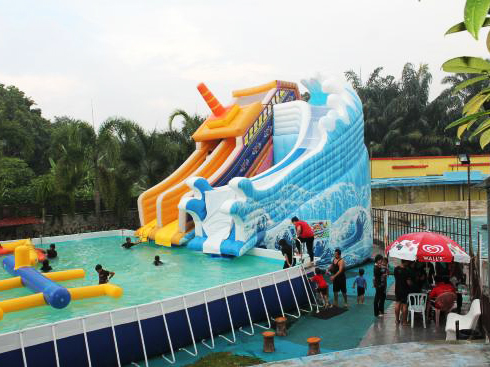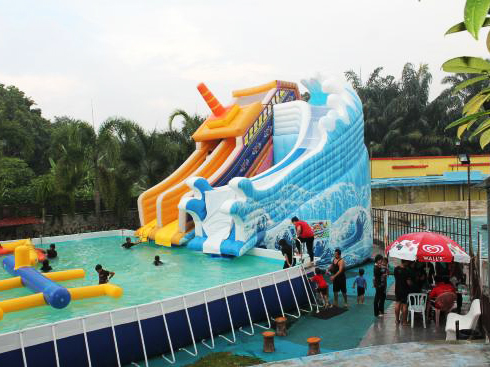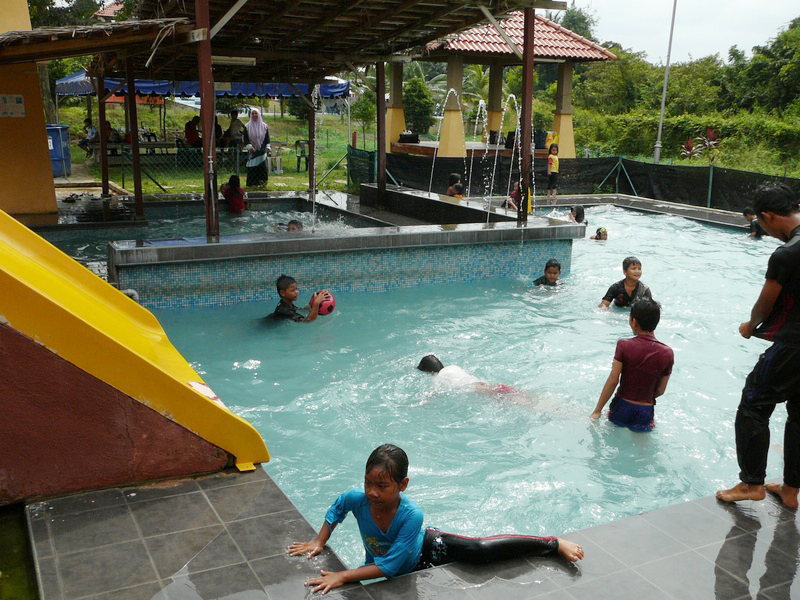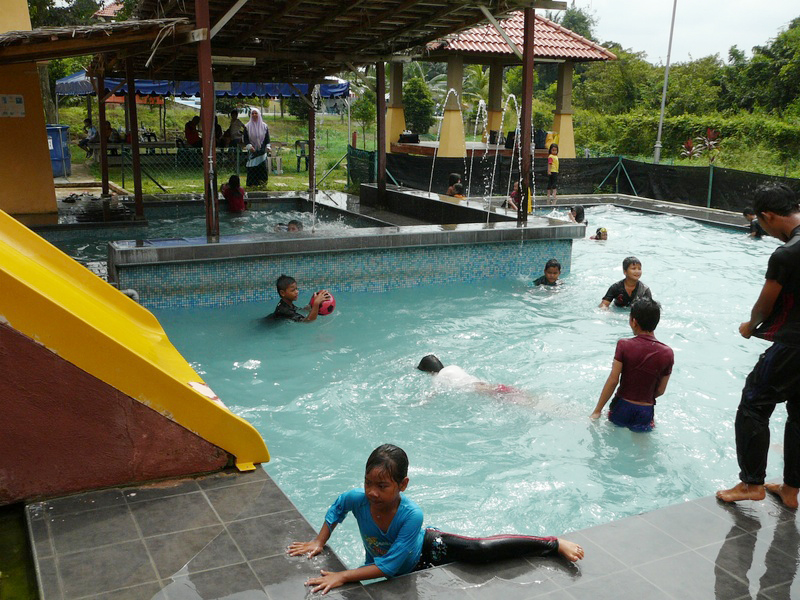 Built in 1884, this place has pretty good facilities and looks almost like a water theme park. The temperature range from 25°C to 55°C. There's pool for  the general public, children and also pool for female-only. There's even a slide for kids!
Hours:3 pm-12 am (Monday) / 9 am-12 am (Tuesday ~ Thursday, Sunday) / 9 am-12 am (Friday & Saturday)
Address:Kg Ayer Panas,Bemban, Melaka.
4. Wet World Resort Air Panas Pedas, Negeri Sembilan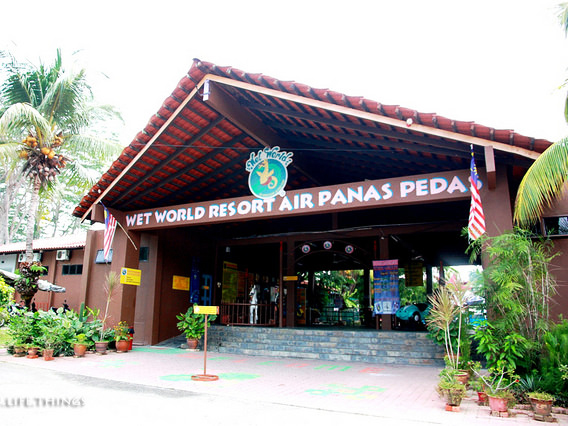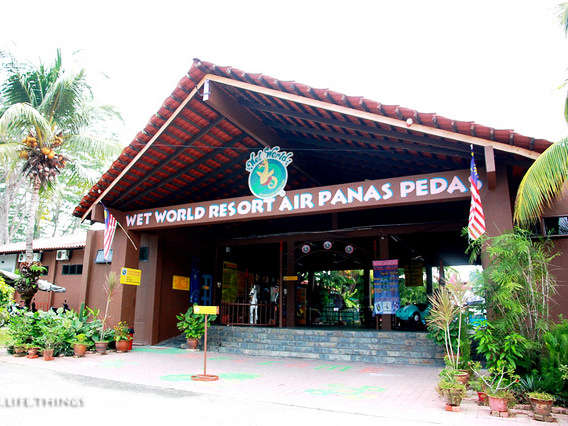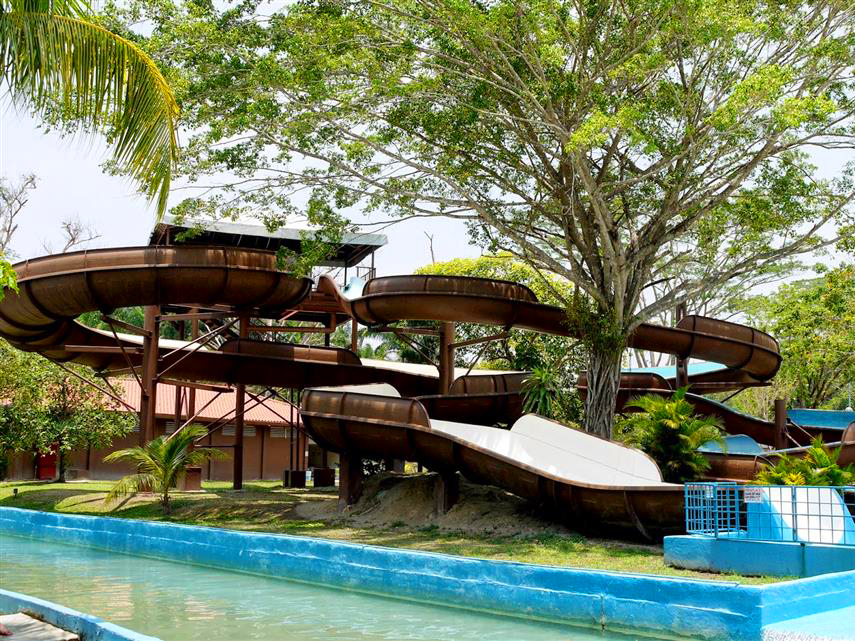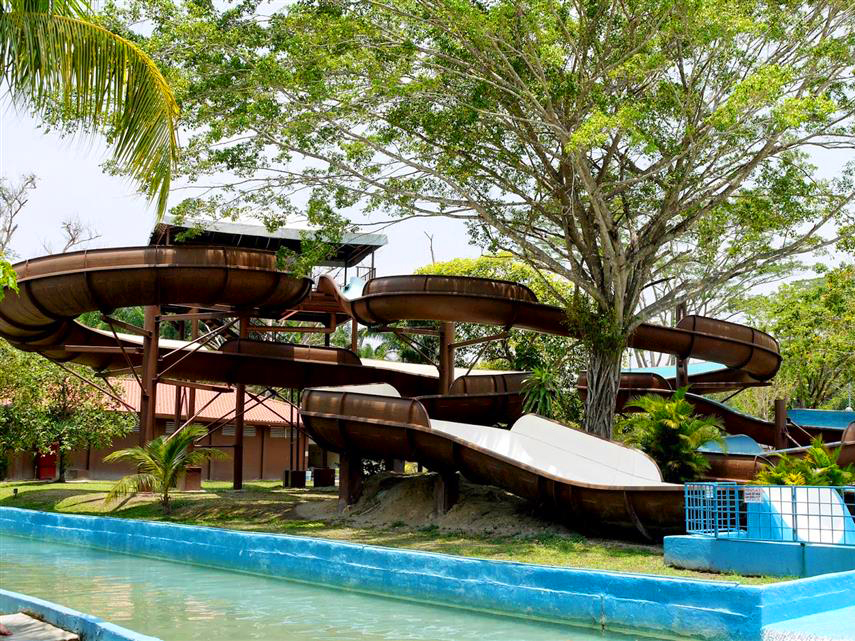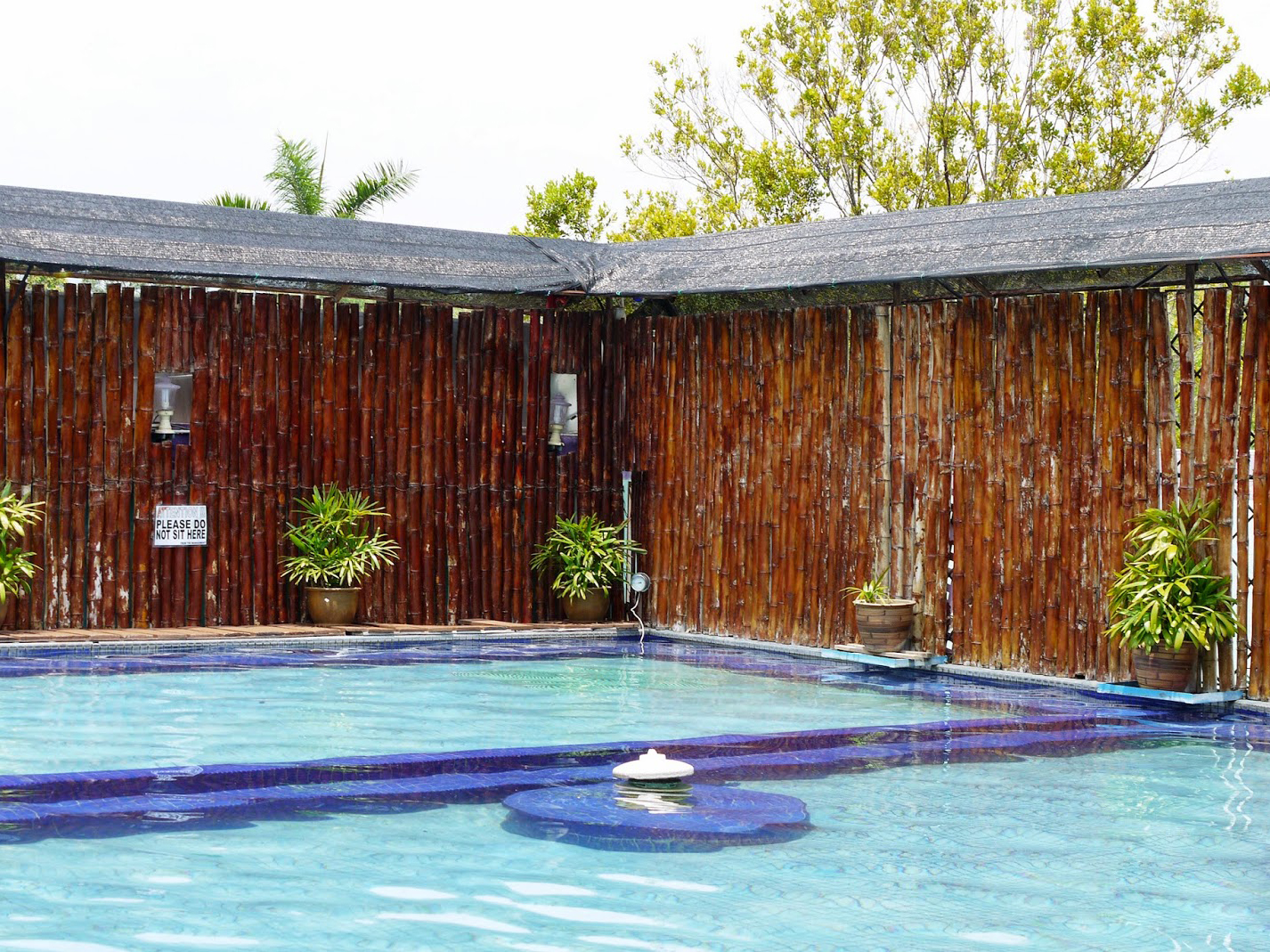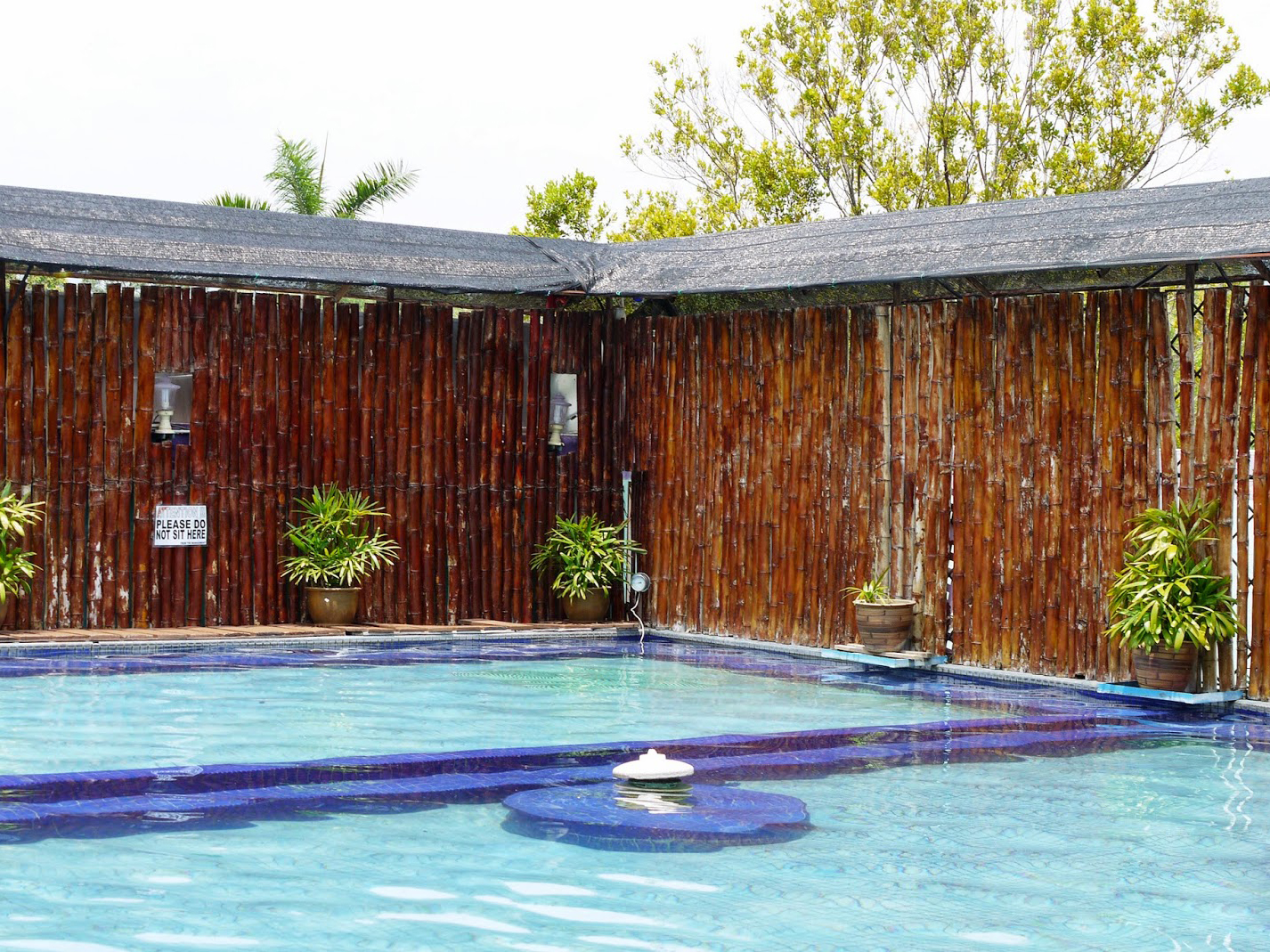 The water temperature is around 40°C - 43°C. It is said that this place was first discovered by the Japanese troops during Second World War when they found out that the spring here has therapeutic effect on their wounds. As the word got out, more and more tourists come to know of this place. And now it has become a water theme park itself, the only thing that remain unchanged is the hot water that keeps pouring in.
Hours:1 pm - 7 pm (Closed on Tuesday)/ 10 am - 7 pm (Weekend and Holiday)
Address:Lot 603 , Mukim Pedas ,71400 Pedas, Negeri Sembilan.
5. Poring Hot Spring & Nature Reserve, Sabah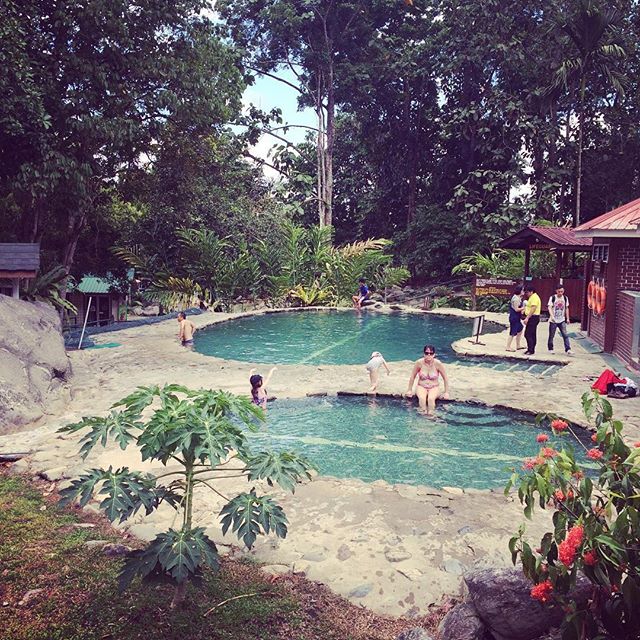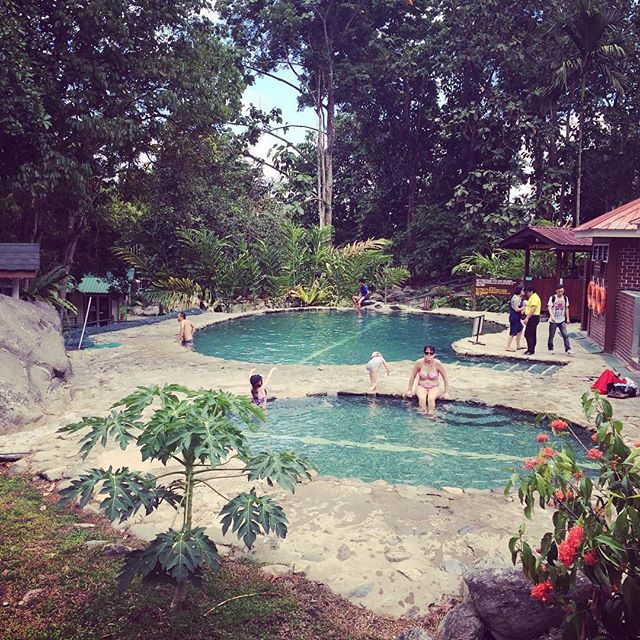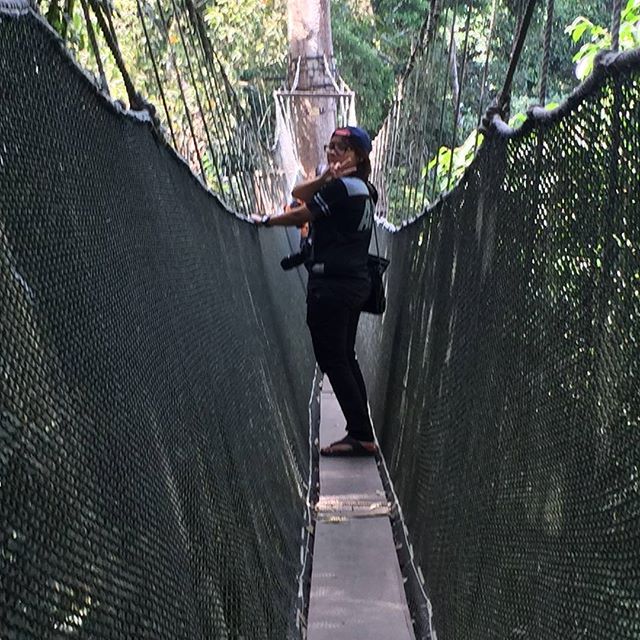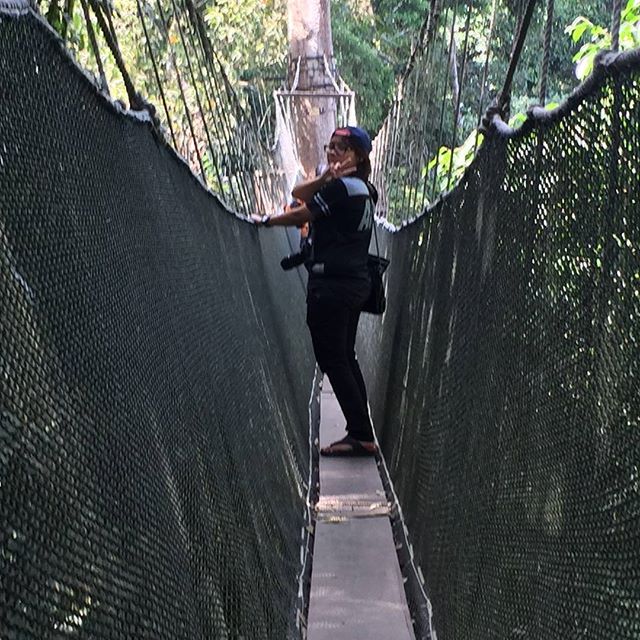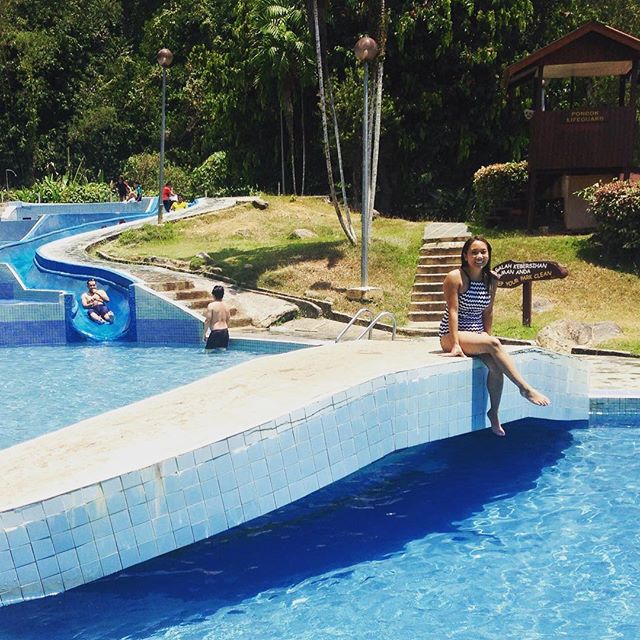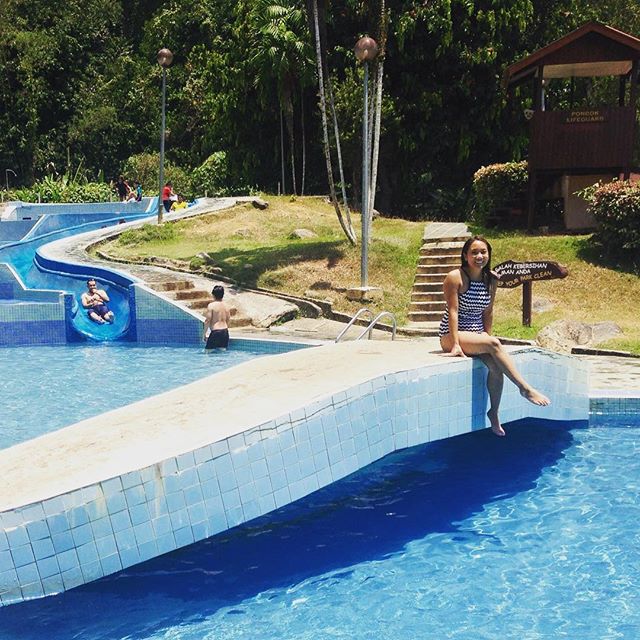 Situated 40 kilometers (25 miles) slightly northeast from the Kinabalu Park HQ, Poring is located in the lowlands—a contrast to the Parks HQ. De-stress and soak away the sores and aches of your muscles in the spring's hot sulphuric minerals, deemed to have healing properties and very popular among the locals. 
Hours:7 am-6 pm
Address:Poring Hot Spring & Nature Reserve ,89300 Ranau, Sabah, Malaysia
6. Hulu Tamu Hot Springs, Selangor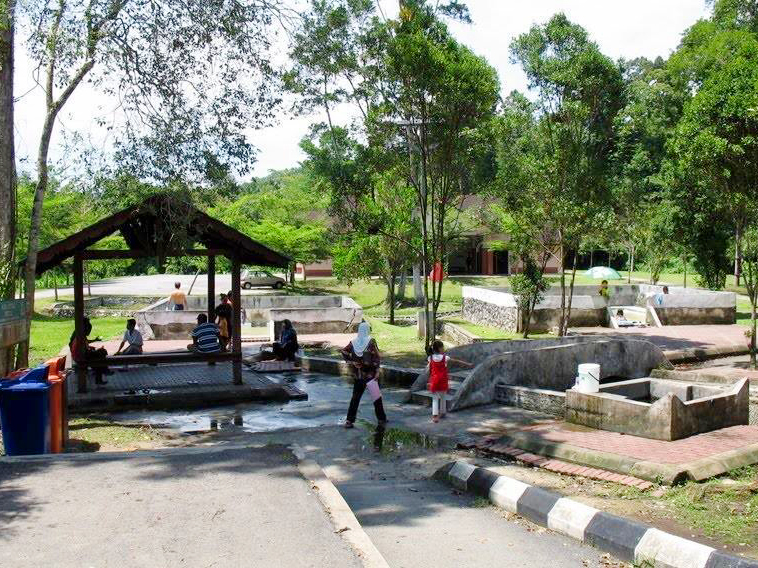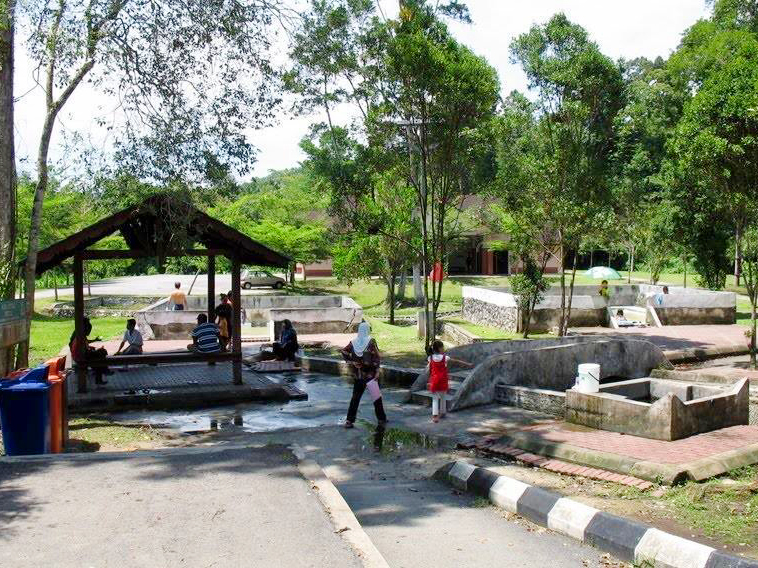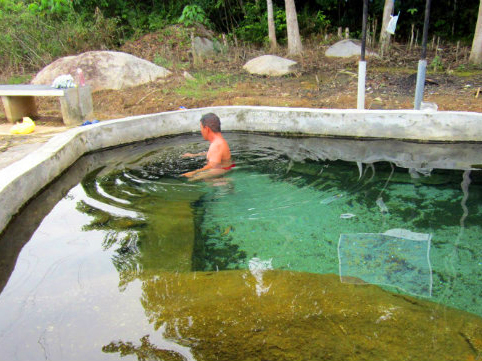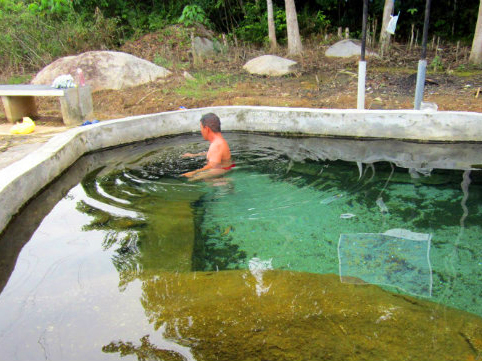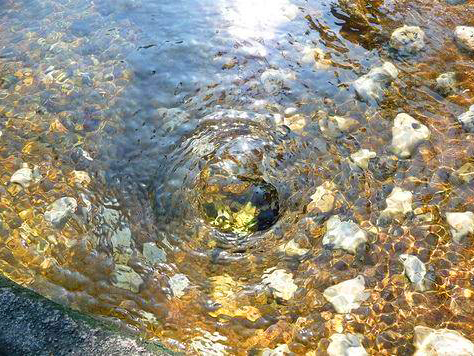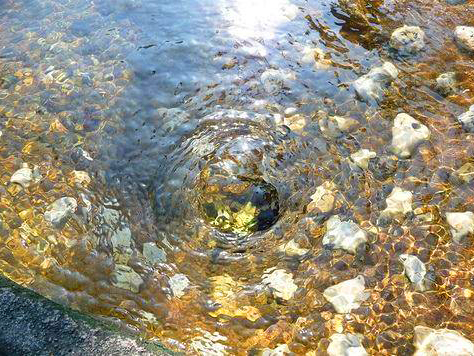 Hulu Tamu Hot Springs is a popular tourist attraction at Batang Kali, located about 7km away from town in the countryside. Here, the hot spring feeds into two wells and a pair of public baths - often crowded in the evening by locals. Visitors will also notice locals collecting the water in bucketloads - purported to cure various ailments.
Hours:All Day
Address:Majlis Daerah Hulu Selangor, Jalan Bukit Kerajaan, 44000 Kuala Kubu Bharu, Selangor.
7. Selayang Hot Spring, Selangor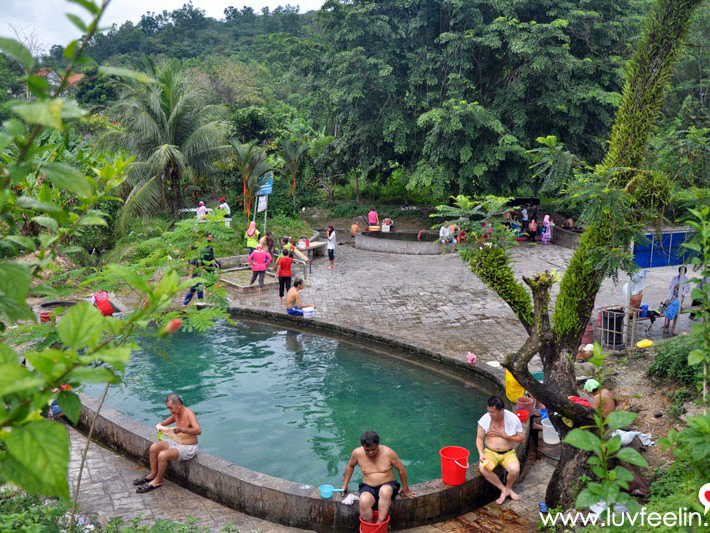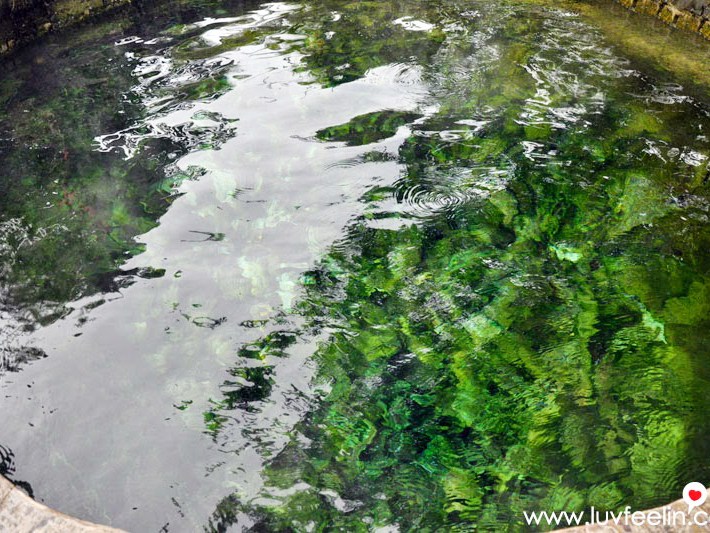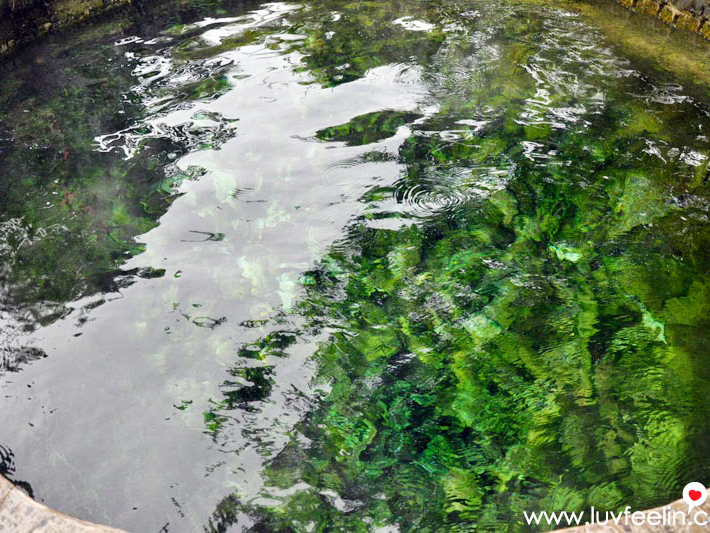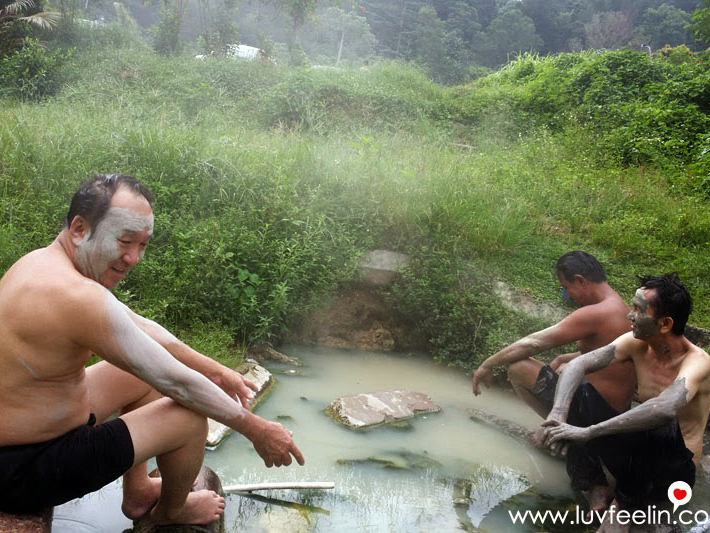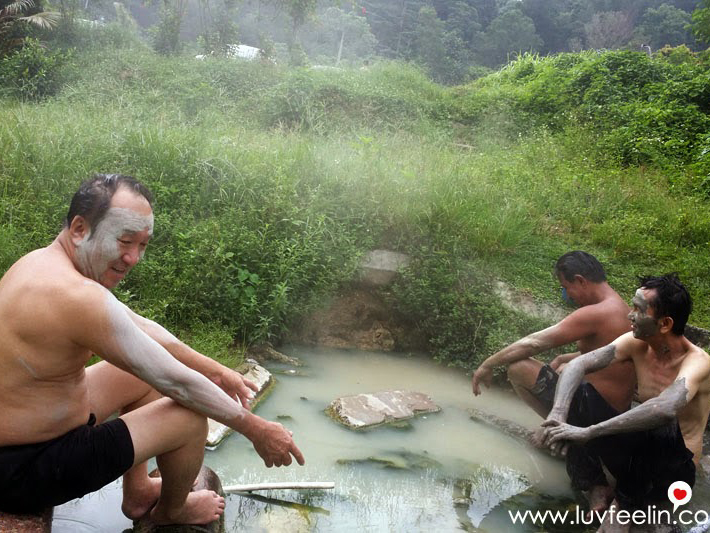 Selayang Hot Spring is located on the left hand side of the trunk road as you travel from Jalan Ipoh towards the town of Rawang. According to the locals, this place has been in existence for the past four decades and is a popular spot among the locals. They believed that this spring water is able to cure them of skin diseases and other ailments. Hence it is not surprising that you see many elderly and young people coming here to take bath especially during the weekends.
Hours:7 am -12 am
Address:Jalan Ipoh, 68100 Batu Caves, Selangor, Malaysia.
8. The Banjaran Hotspring Retreat, Perak (Not so budget)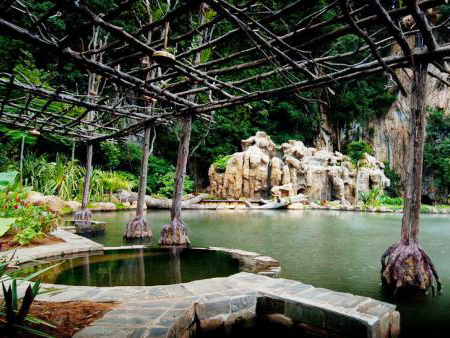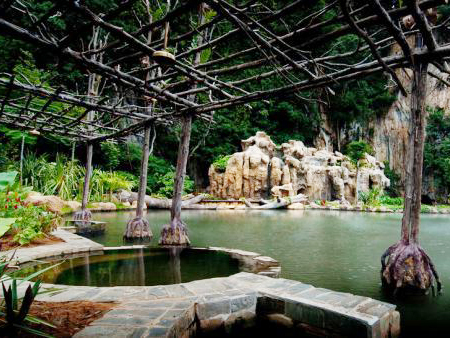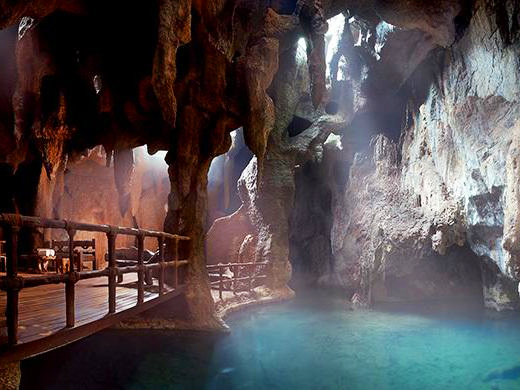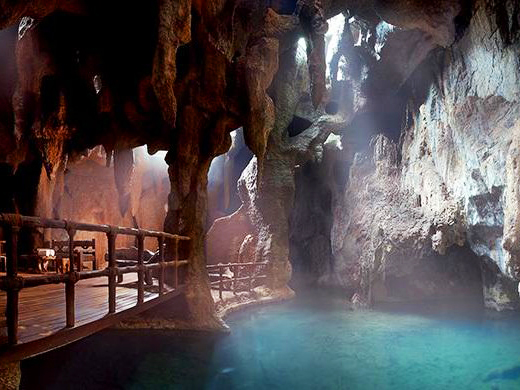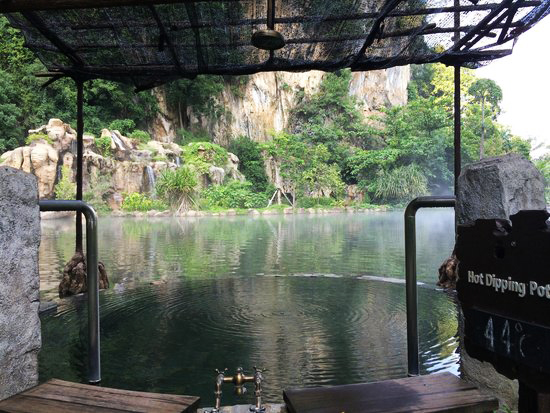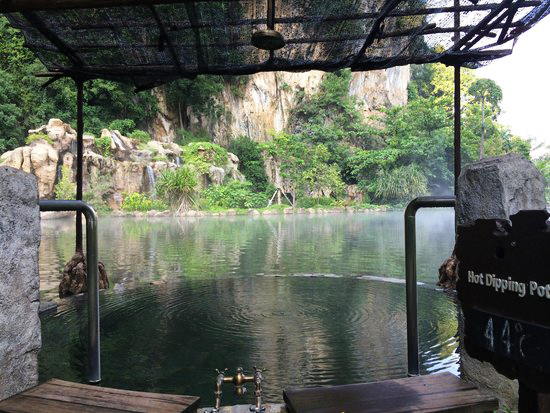 The Banjaran Hotsprings Retreat is nestled in a 16.19-acre valley, cradled by 260 million-year old towering Paleozoic limestone hills, verdant rainforest, rejuvenating geothermal hot springs, natural caves and cascading waterfalls. Your getaway to regain balance and rediscover your sense of true self, this unique hideaway is designed to luxuriate in, with therapeutic value in mind.
Hours:All Day
Address:No.1, Persiaran Lagun Sunway 3, Sunway City Ipoh, 31150 Ipoh,
Perak.
9. Felda Residence Hot Spring, Perak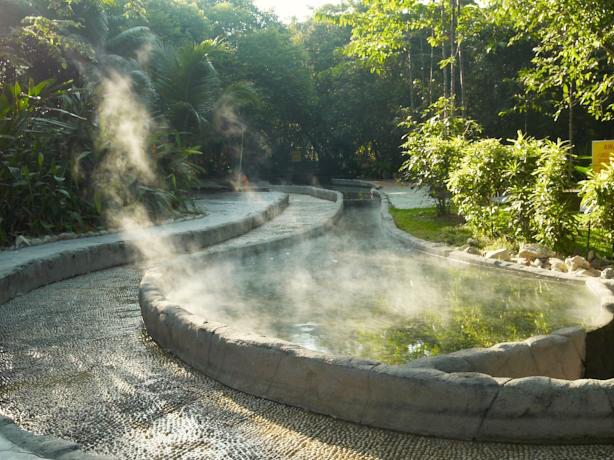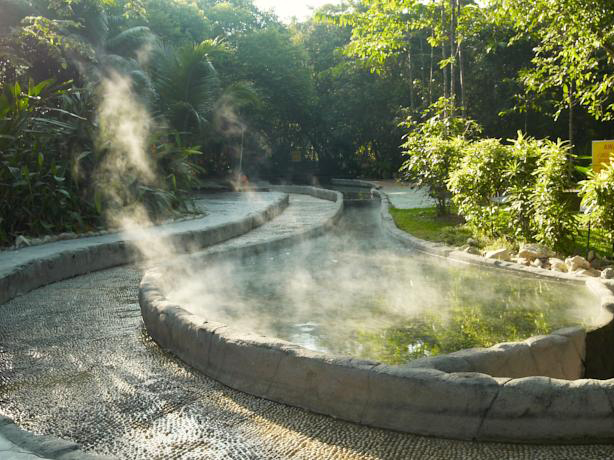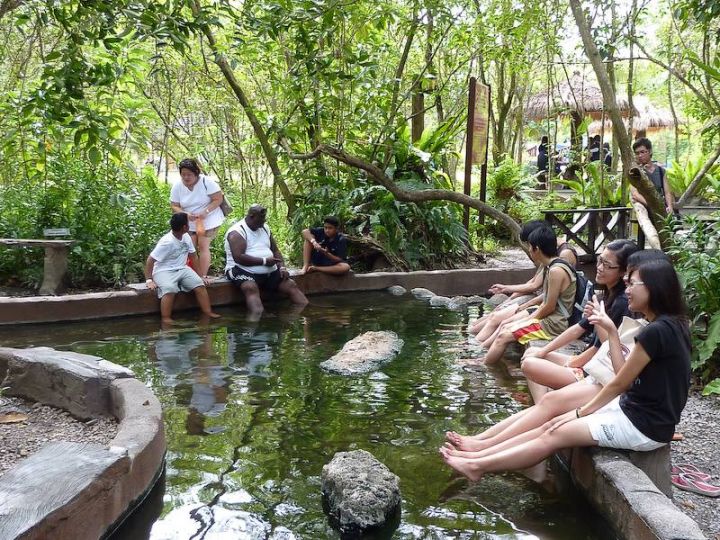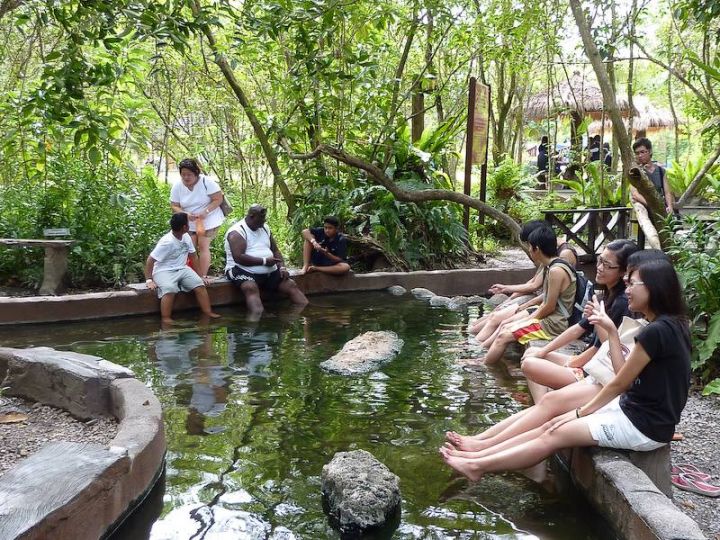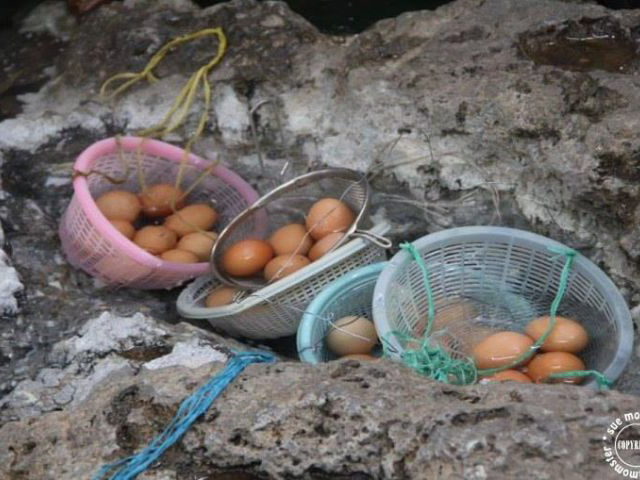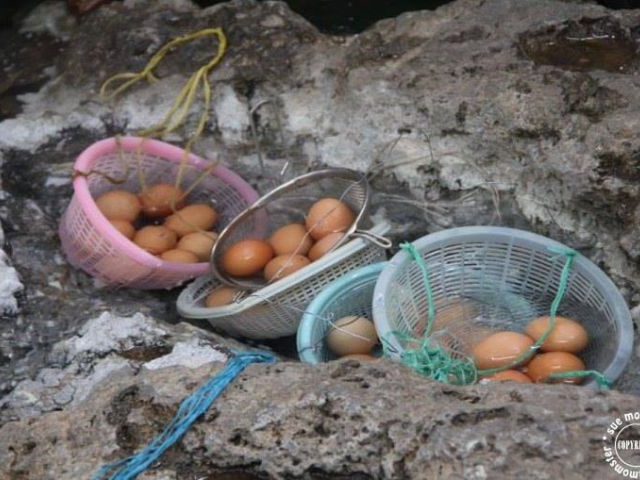 FELDA Residence Hot Springs is nestled in the serene and lush forest patches, surrounded by hills and clear cold mountain streams and rivers. The water flowing from the hot springs has several therapeutic healing effects. Since ancient times hot springs have been claimed to have positive effects on ailments such as Rheumatism, stiff joints and stress related ailments. Don't forget to bring along some eggs and cook it in this all natural hot spring!
Hours:8 am - 7 pm
Address:Felda Sungai Klah, 35600 Sungkai, Perak.
10. Ulu Legong Hot Springs, Kedah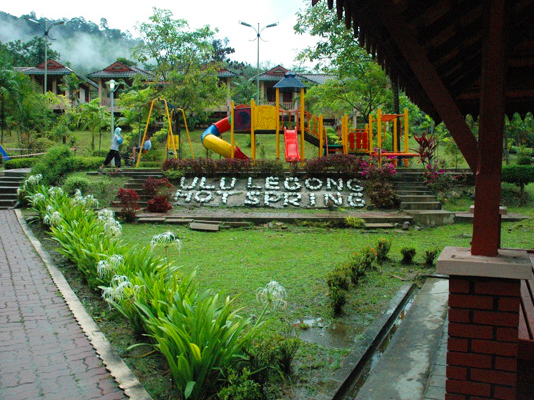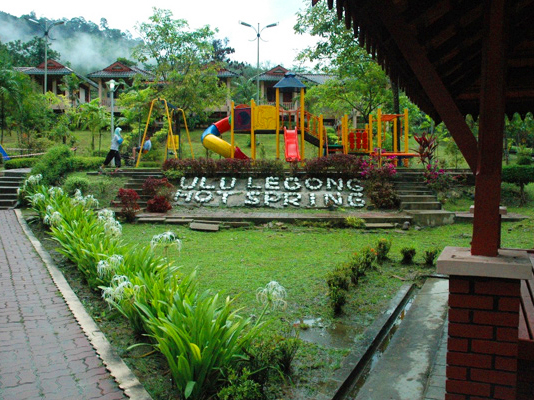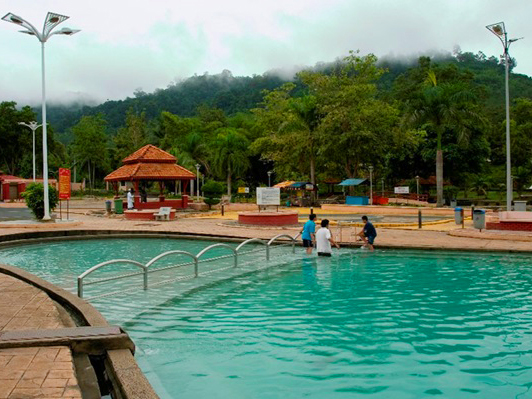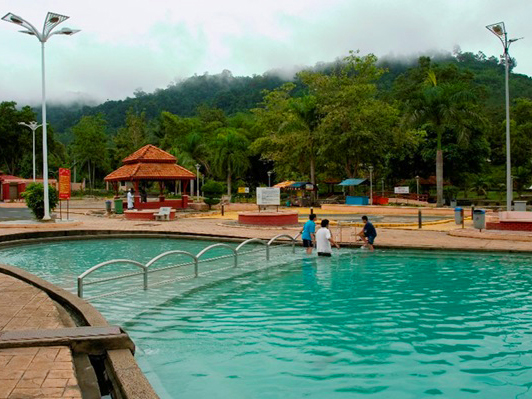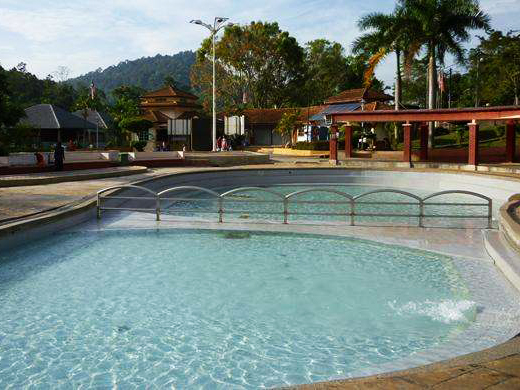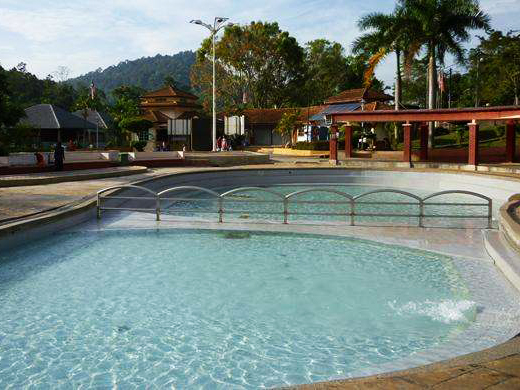 The Ulu Legong Hot Spring Recreational Centre, located 22km from Baling, is a popular spot for those wanting to enjoy a therapeutic soak in its hot mineral waters.
Apart from those seeking relaxation, people with ailments and skin problems go there to seek therapeutic treatment by immersing themselves in the five hot spring pools which contain high sulphuric content and water temperatures between 30ºC and 60ºC.
Hours:All Day
Address:Kampung Keda Ulu Legong, 9100 Baling, Kedah.
11. Air Hangat Village, Langkawi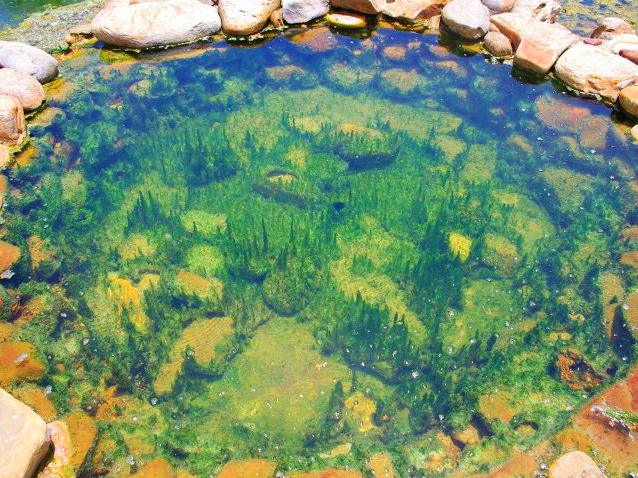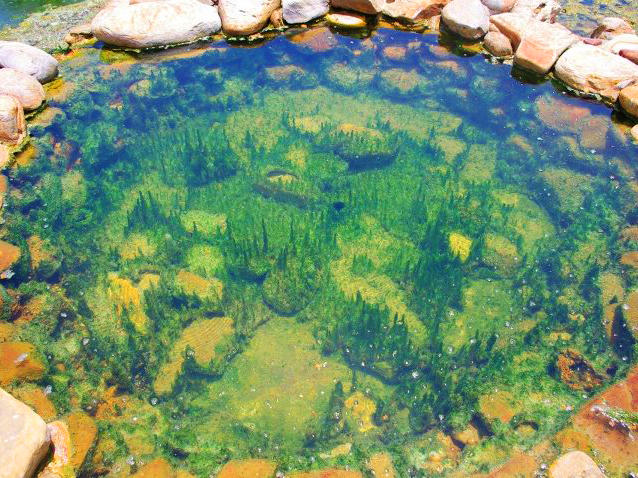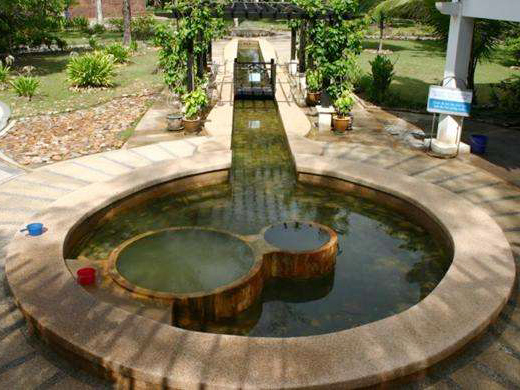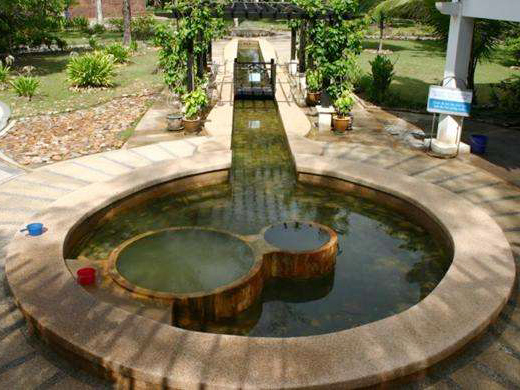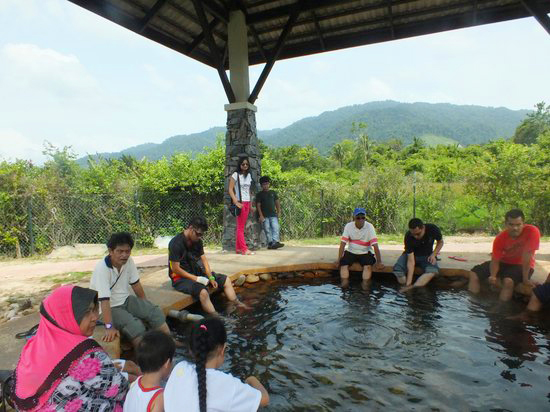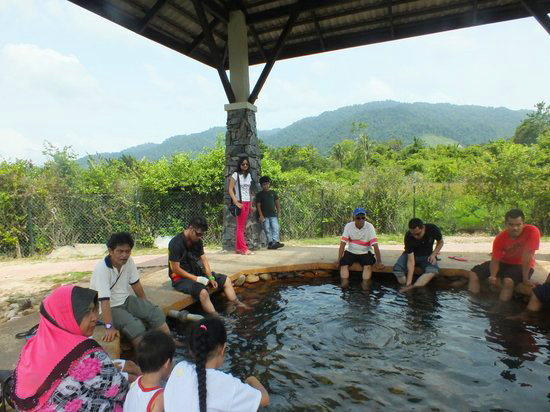 Air Hangat (also spelled as Ayer Hangat) Village is a modern cultural complex located 14km north of Kuah Town. The center of the attraction here is the three-tiered hot water spring wells. Most interesting part is that it is a natural salt water hot spring which is rare and can be found only in three other countries in the world. While fresh water hot springs are common and can be seen in several places, but not the salt water hot springs. 
Hours:9 am - 6 pm
Address:16, Jalan Air Hangat, Mukim Ayer Hangat, 7000 Langkawi.
12. LA Hot Springs, Terengganu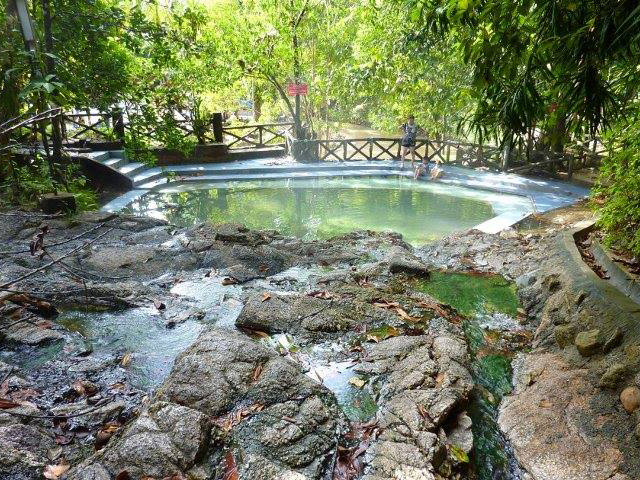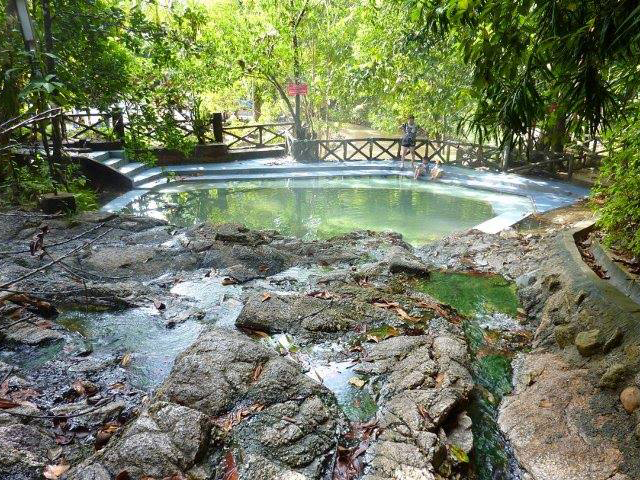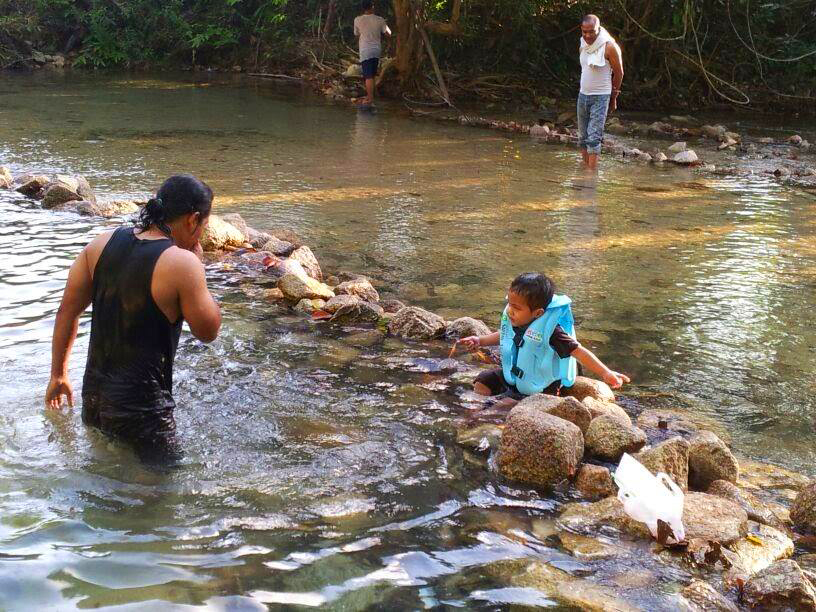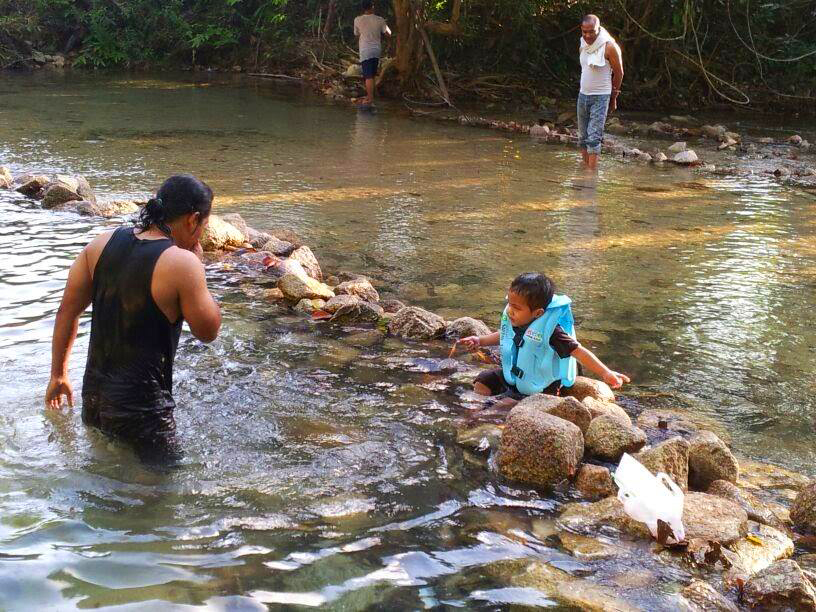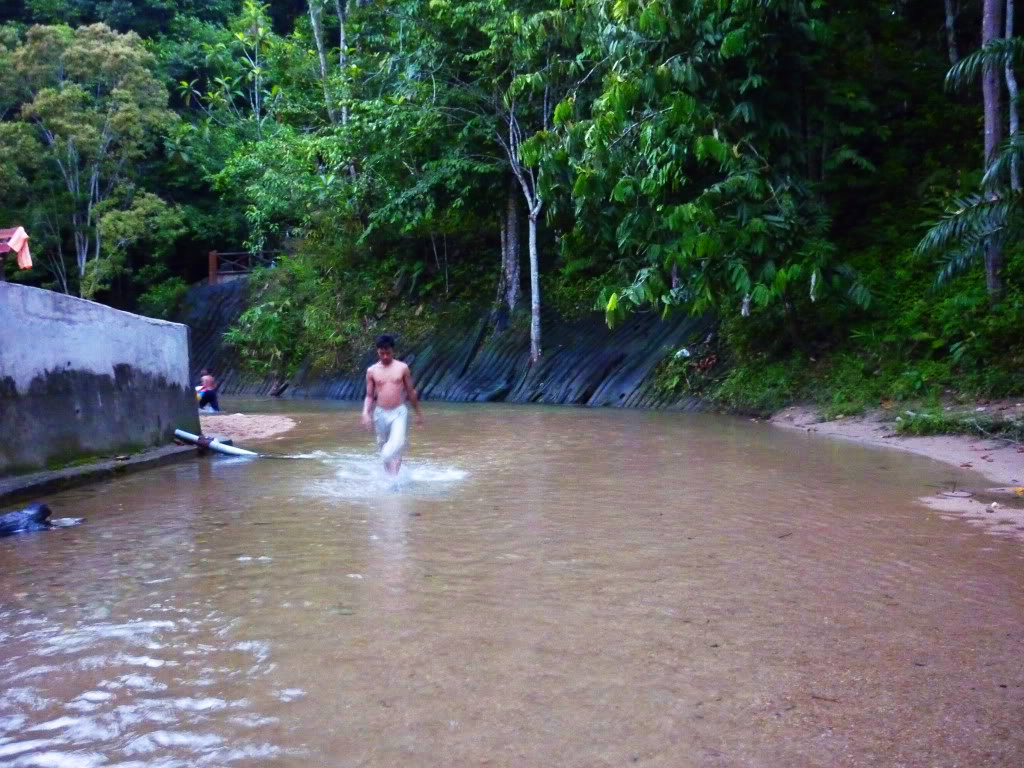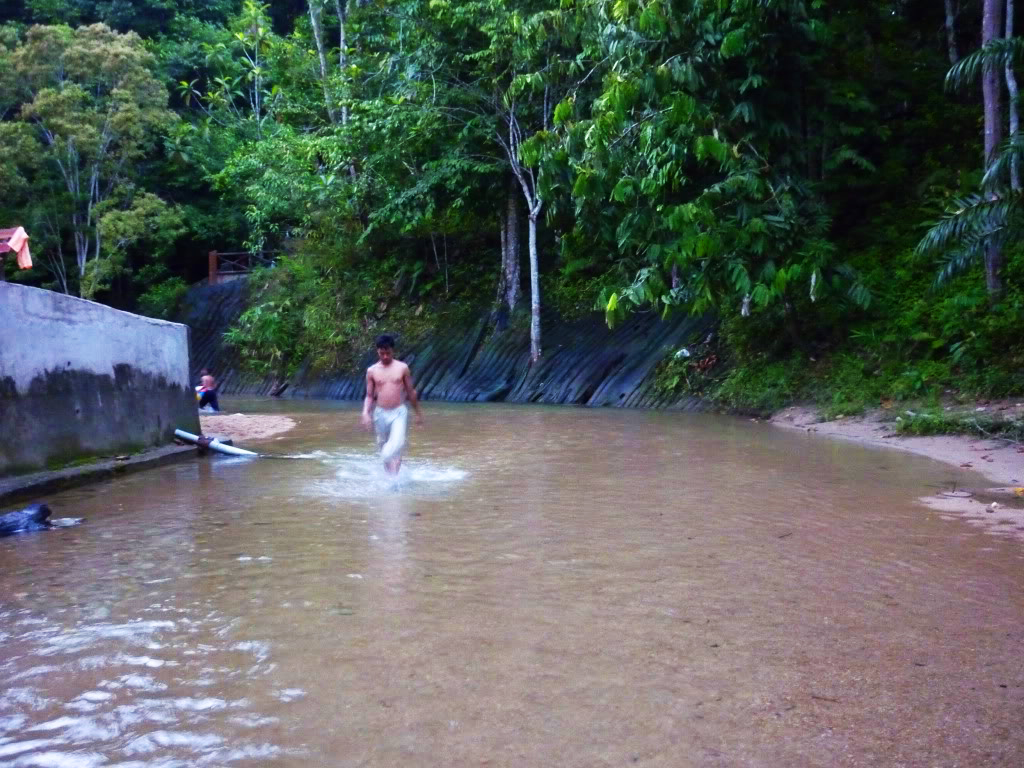 La Hot Spring is situated in the interior village of Kampung La. The water with temperature of between 45 to 49 degrees Ceicius (at times as high as 60 degree) and contains natural sulphur, is said to have healing properties for skin ailments, muscle pain and rheumatism.
Discovered about 40 years ago, La Hot Spring was developed into a tourist attraction in 1992. The natural spring that bobbles out of the hill slope is collected in a fairly large wading pool, where visitors could laze and place their feet into the hot water. The facility has since been upgraded with the development of a spa, which are friendlier to children and the elderly.
Hours:All Day
Address:Kg. La, 22010 Jertih, Terengganu, Malaysia.
Images:Interet
Info: wofollow
Comments
comments