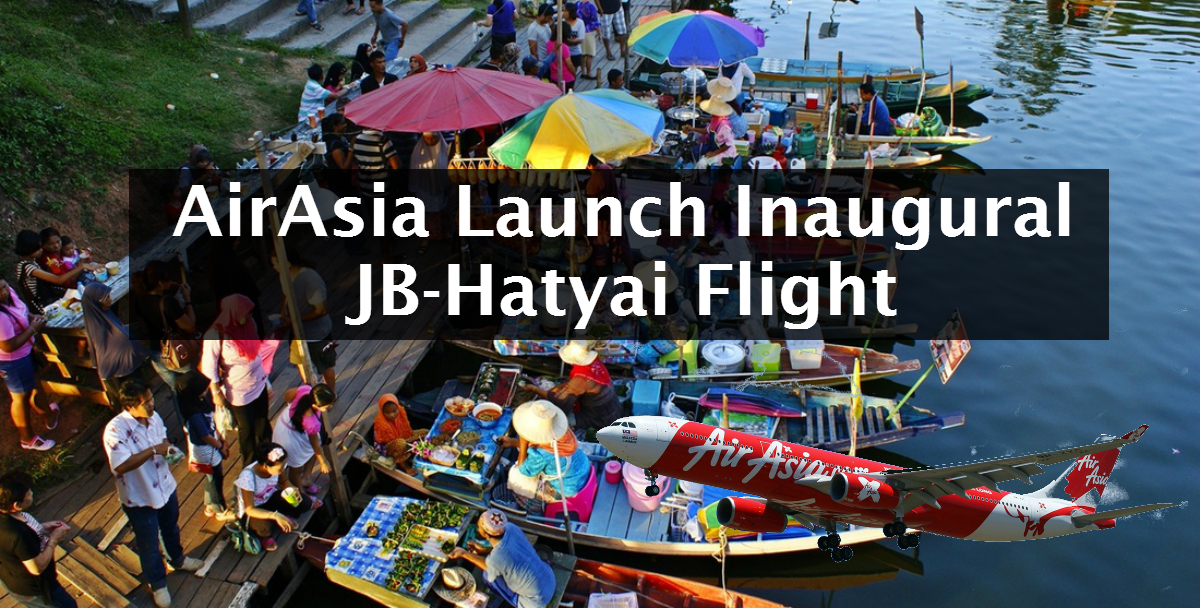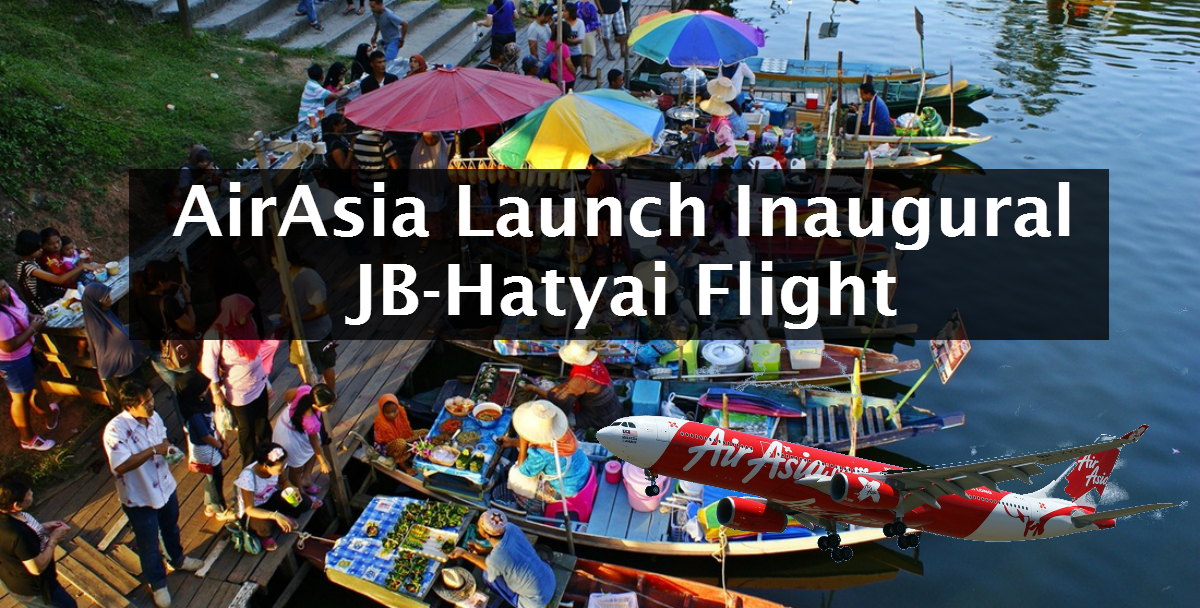 AirAsia Launch Inaugural JB-Hatyai Flight
AirAsia welcomed the arrival of its inaugural Hat Yai flight from Thailand at the Senai International Airport here Friday.
The daily direct flight, operated by Thai AirAsia, is the sixth international route offered by AirAsia at the airport.
The flight touched down at the airport at around 2.10pm Friday and was received by AirAsia Berhad chief executive officer Aireen Omar and Senai Airport Terminal Services Sdn Bhd chief executive officer Md Derick Basir.
Aireen said this marks the beginning of a much-anticipated connectivity between the southern city of Thailand and the southern state of peninsula Malaysia.
"The group is pleased to provide our guests with a direct link between Johor Baru and Hat Yai.
"This brand new route is an important milestone for AirAsia as the third airline to commence services to Johor Baru," she told reporters here on Friday.
Also read: You Can Now Travel To These Destinations From Senai Airport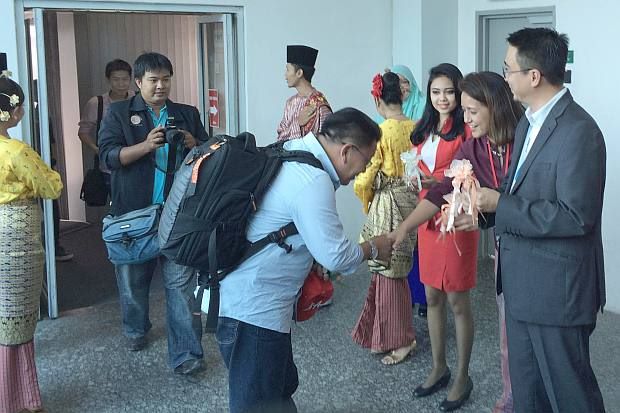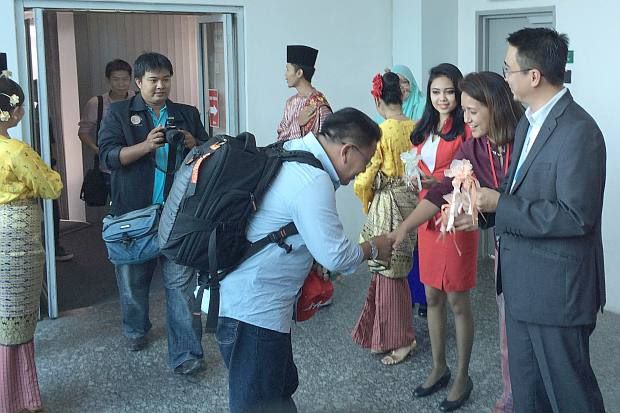 Aireen (second from right) and Md Derick (right) greeting passengers from the Hat Yai flight at Senai International Airport in Johor Baru on Friday.
Source: The Star Online
Cover photo credit
Comments
comments