Malaysian buses ferrying factory workers into Singapore staged a strike early Friday morning (Aug 1) at the Johor checkpoint to protest new toll charges imposed by the Malaysian gov.
1. Buses went on strike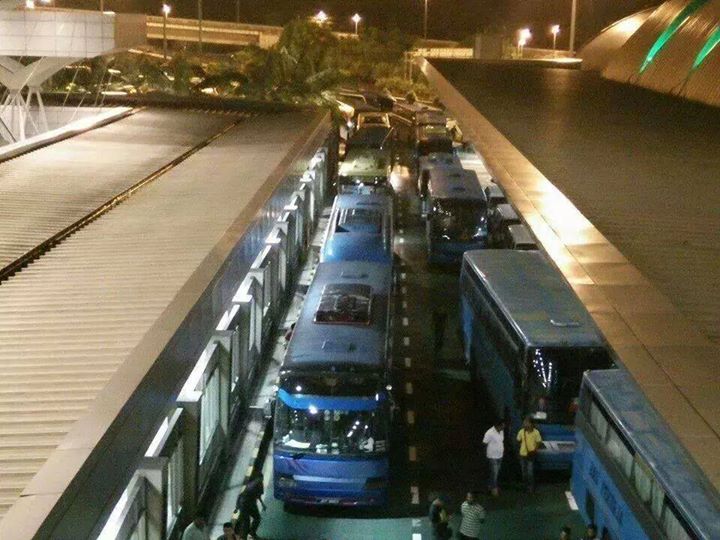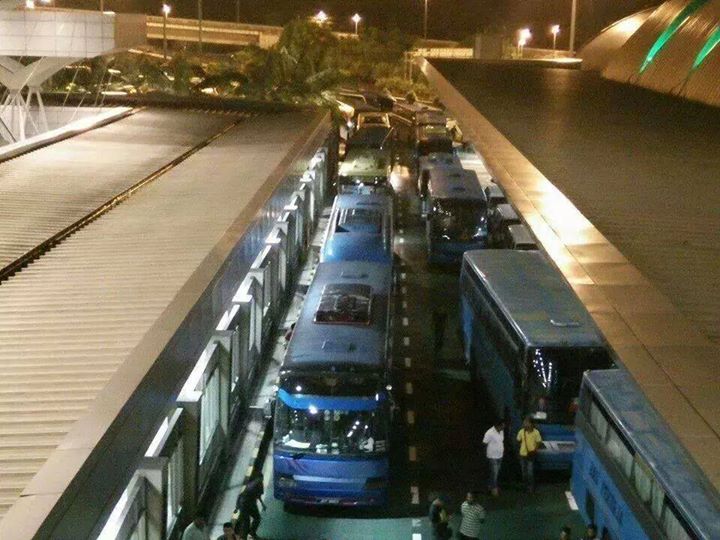 2. Passengers were at a loss initially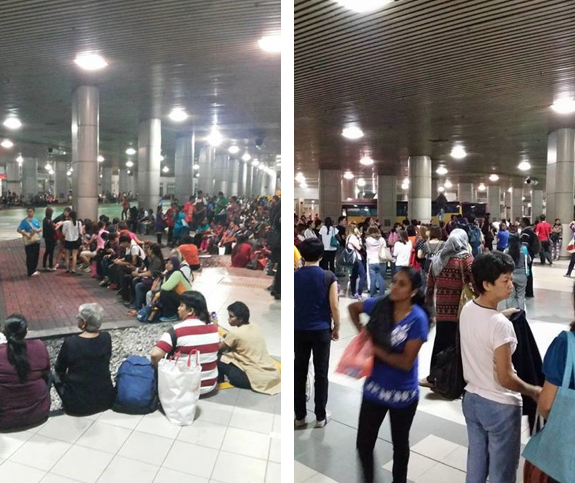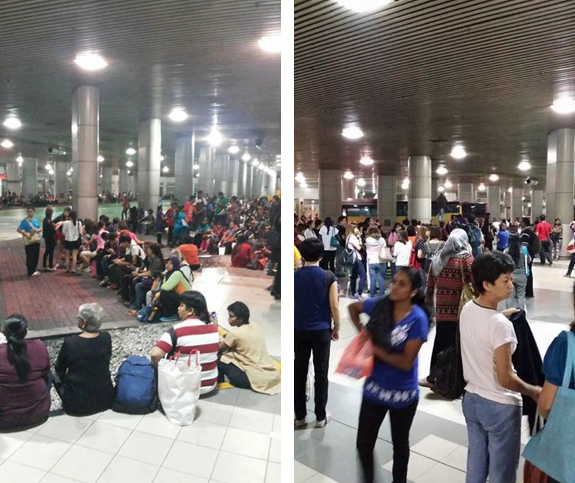 3. Announcements about the bus strike were sent out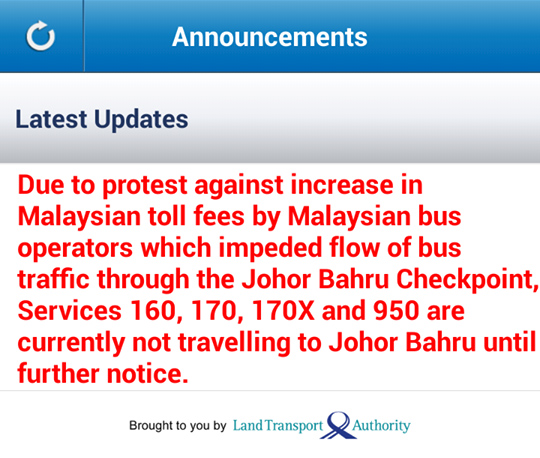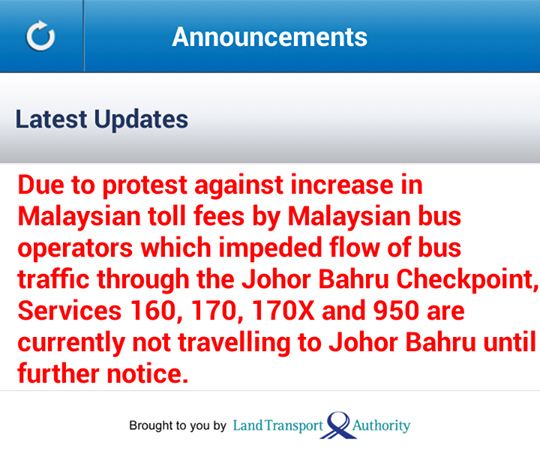 4. Then they started to walk across the causeway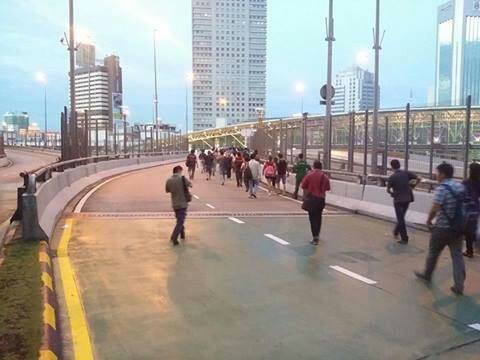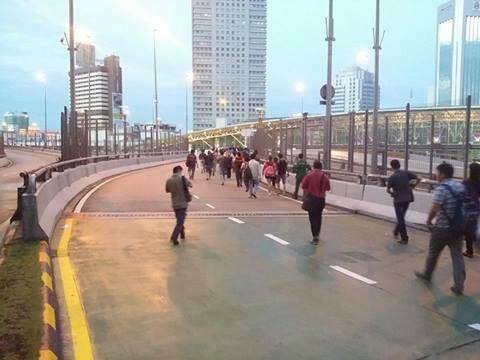 5. The causeway became the "walkway"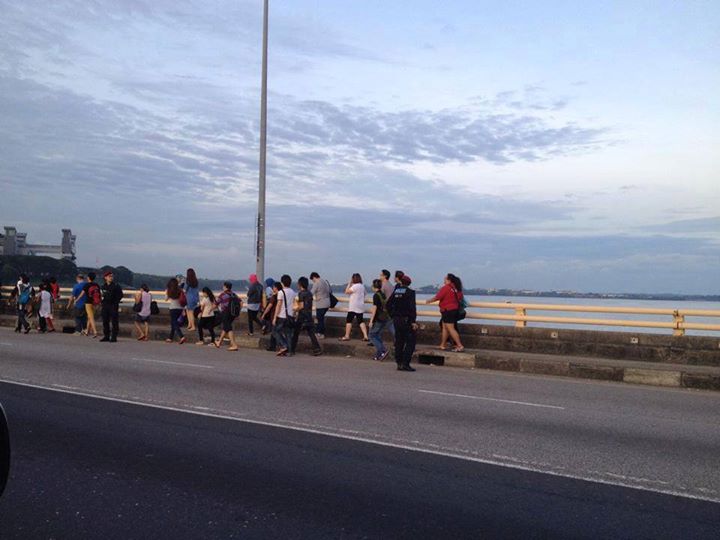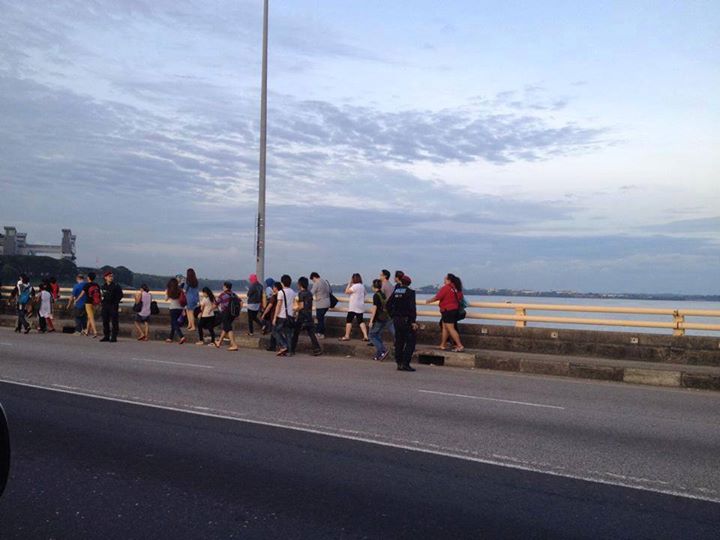 6. Singapore Police were deployed quickly to ensure safety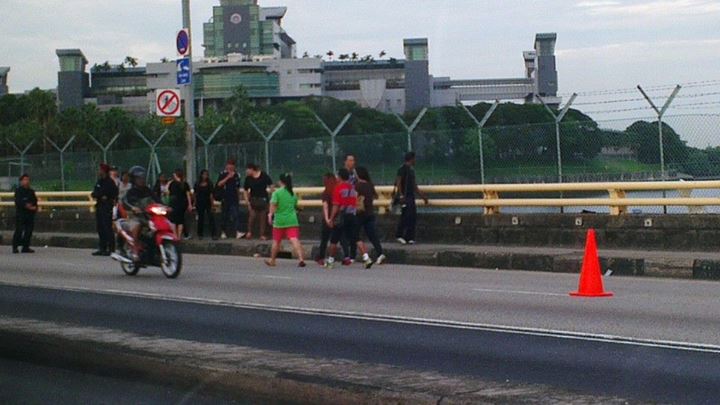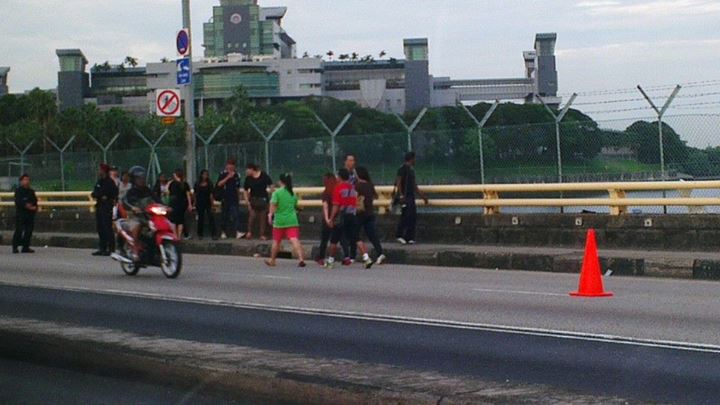 7. At 10.11am, LTA tweeted that all bus services have resumed normal operations.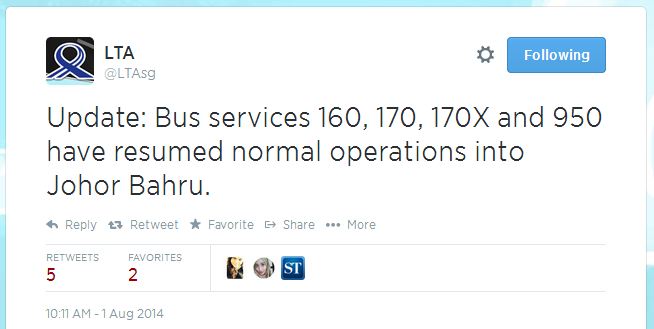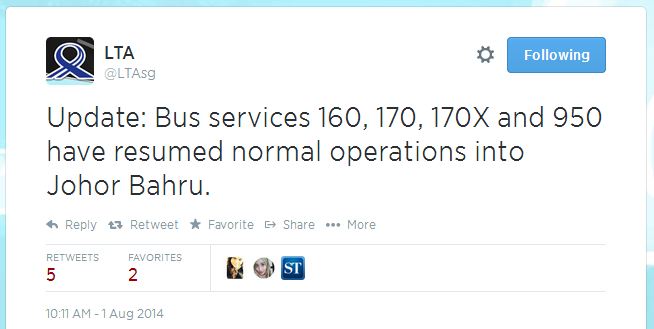 8. Will peace return, i.e. abandon the outrageous price hike?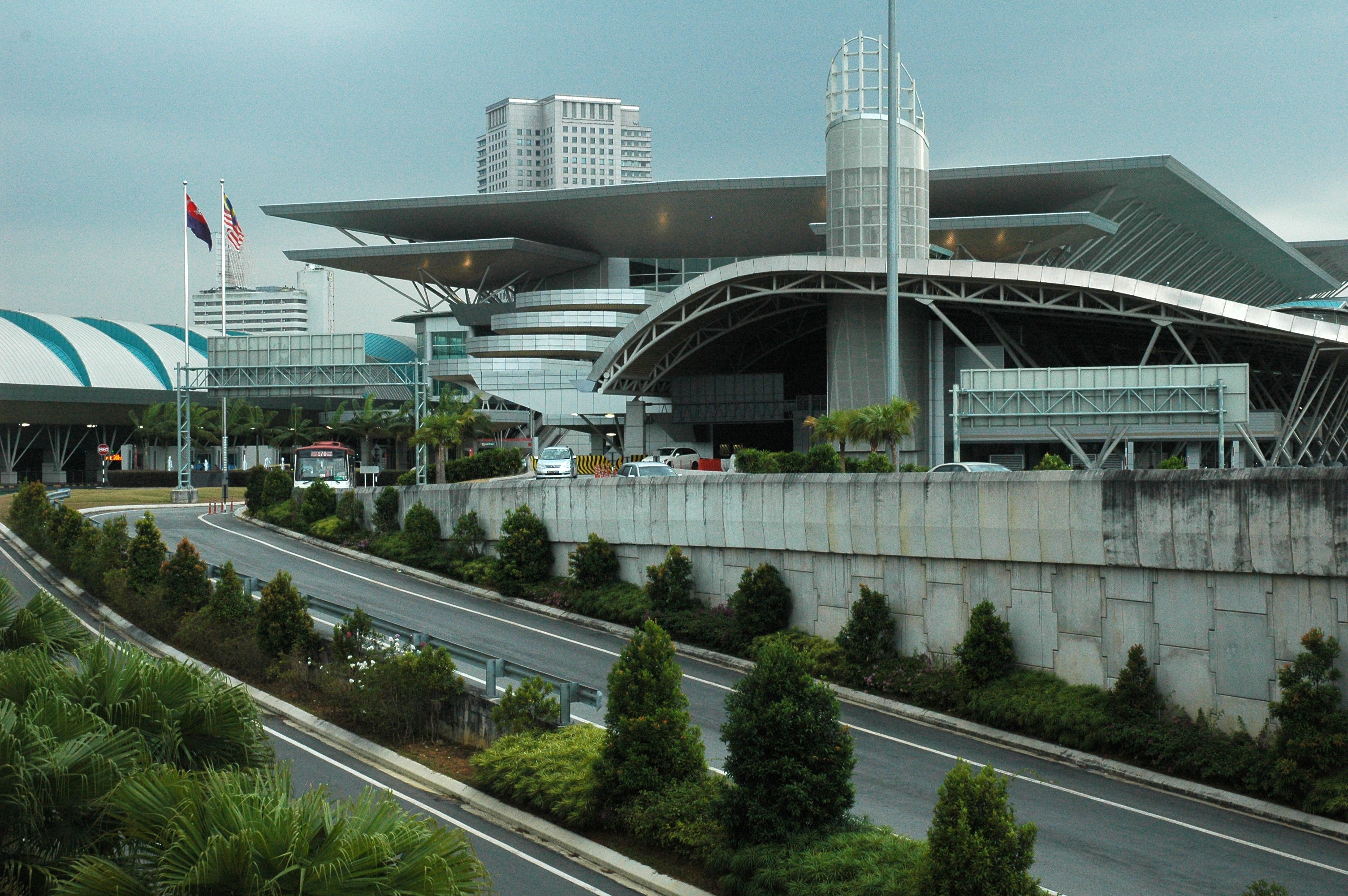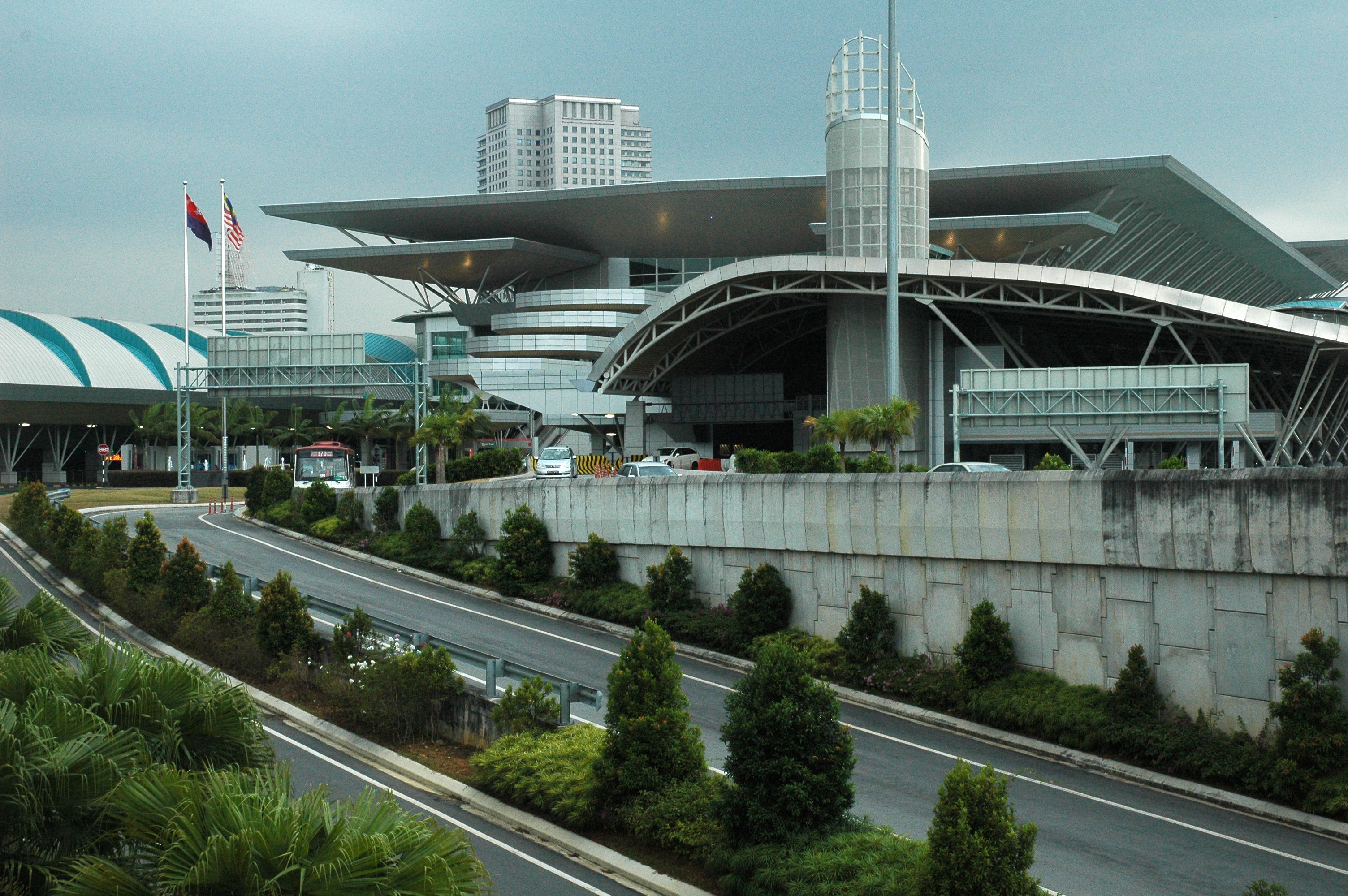 Only time will tell.
Source: CNA, readers of What's going on in Johor Bahru
Comments
comments