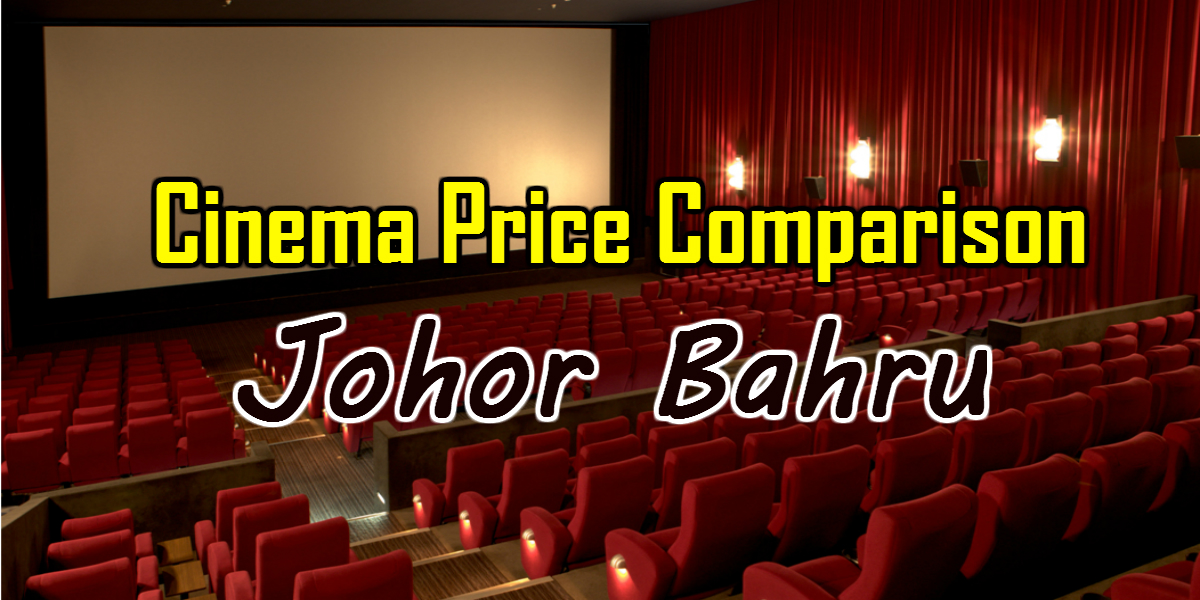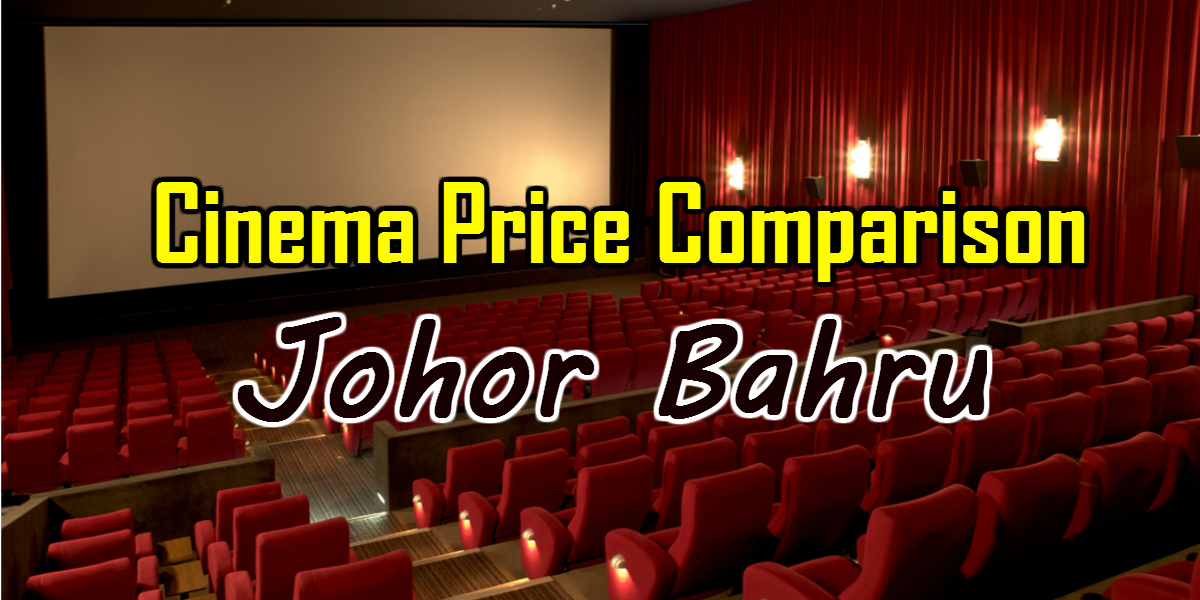 Cinema Price Comparison Johor Bahru
With more than 75 running cinemas through Malaysia, around 20 of them are located in Johor. The only states without a cinema are Perlis, Kelantan and Wilayah Persekutuan Labuan. (Some fun facts for you!) The largest cinema operator in Malaysia is Golden Screen Cinemas (GSC) followed by operators like TGV Cinemas, MBO Cinemas, Lotus Five Stars Cinemas (LFS) and Big Cinemas along with other small scale cinema operators.
And in Johor Bahru, there exists 4 major players namely TGV, MBO, Cathay Cineplex and LFS. So today we're bringing you the ultimate guide to get yourselves some cheap tickets!
Cathay Cineplexes
The only Cathay Cineplexes cinema in Malaysia is located inside City Square. City Square being an extremely popular malls around JB, it should come as no surprise that the cinema is hugely popular among the younger crowds.
In our opinion, the ticket for Cathay Cineplexes is one of the more expensive around Johor Bahru with an average price of RM11-RM20 depending on the movie. There's a RM1 charges when booking is done online. However, you get what you paid for, considering, Cathay Cineplexes is the only cinema located in the heart of Johor Bahru, it is only natural that the price is slightly higher compared to the others.
Also note that there exist a special rates for OKU and senior citizens which are priced at RM10 each.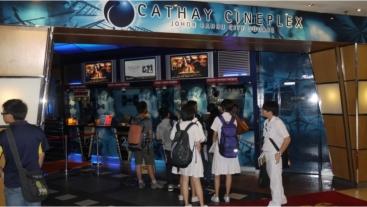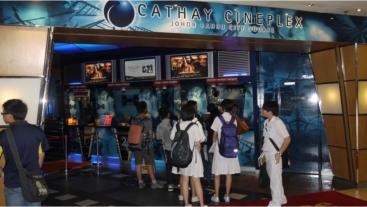 Lotus Five Star (LFS)
LFS currently owns 4 cinemas in Johor. LFS's prices average around RM12~RM14. There's also a RM1 charges for online booking.
One good thing about LFS is that there's no price difference between seats. Therefore, the tickets are of first come first serve basis, whoever is early will get the better seats at the same price.
If you're a Kollywood/Bollywood movie fan, LFS should definitely be on your radar with their huge range of Kollywood/Bollywood movies available!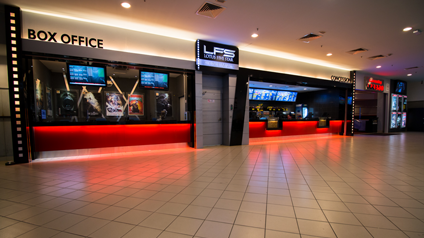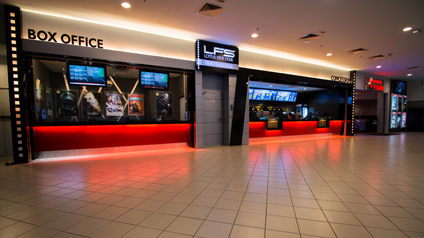 TGV Cinemas 
There are currently 3 TGV cinemas in Johor and all of them are located inside an AEON Mall. TGV's cinema is said to be better equipped and more comfortable than other cinemas, while that is up to debate. But one thing for sure is each cinema has its pros and cons.
In our research, we came to a conclusion that a normal priced TGV ticket average around RM14~RM19 depending on the seat and movie. With the seat nearer to the screen being cheaper compared to those away from the screen. TGV charges RM0.50 for online booking.
A good side to TGV is the student and senior citizens discount which put the ticket at RM10 each (for shows before 6pm on weekdays only) A better deal will be the early bird discount at RM8 (for movies before 12pm daily) but that also means waking up before 12pm even during weekend.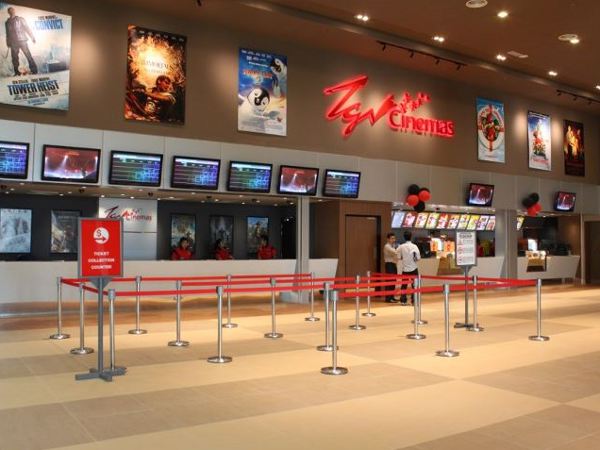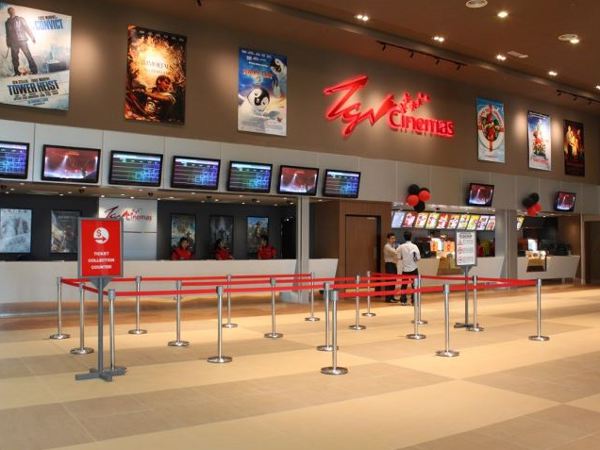 MBO Cinemas 
There's two MBO cinema in Johor Bahru, namely U Mall Skudai and KSL Mall. In our opinion, MBO has one of the cheapest ticket in Johor Bahru with a clear pricing on their website. A great upside about MBO is the student price ticket at only RM9. (Special thanks to the reader who corrected us on 2 MBO cinemas in JB)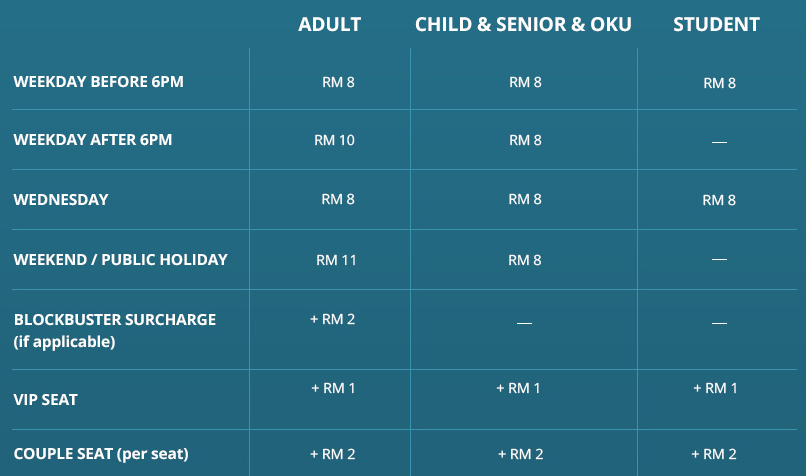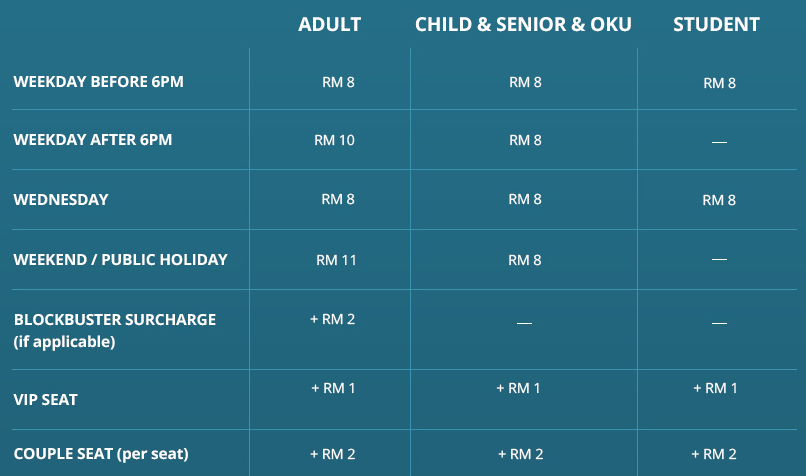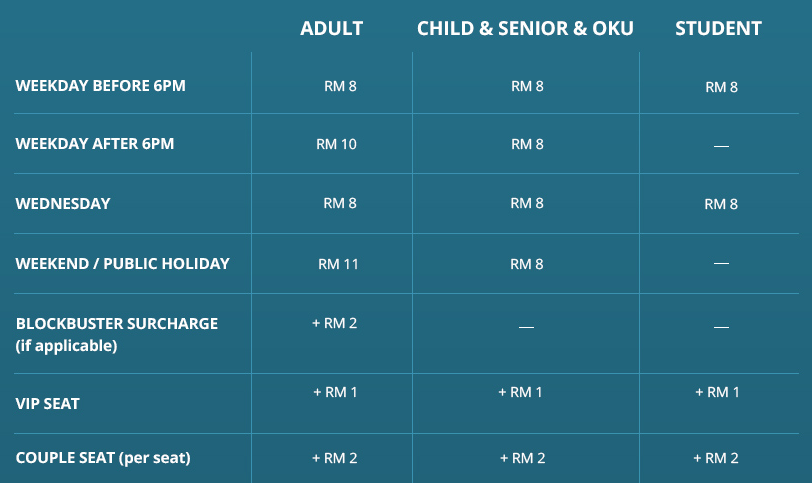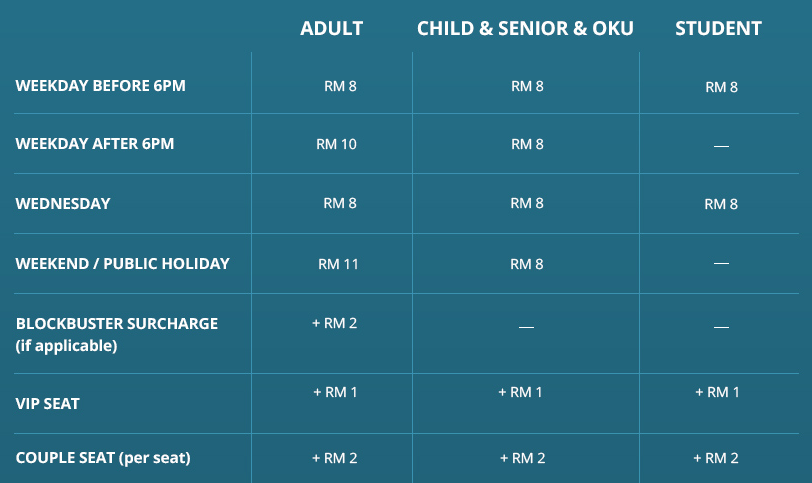 ***All ticket prices based on standard 2D ticket.
Conclusion
If you really love watching movies in a cinema environment, I would suggest that you sign up for the loyalty program offered by respective cinemas to enjoy more discounts or deals. Most if not all cinemas have these kind of program or membership to reward frequent movie goers. But of course the best way to enjoy these discount is bring your student card along! And let the movie experience transport you to a world where all stress and worries are faraway......
Also read: A review of the movie "Hail, Caesar!" by local Johorean
Comments
comments