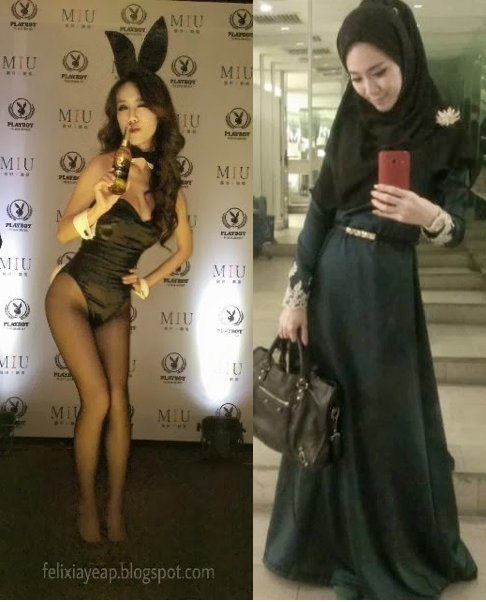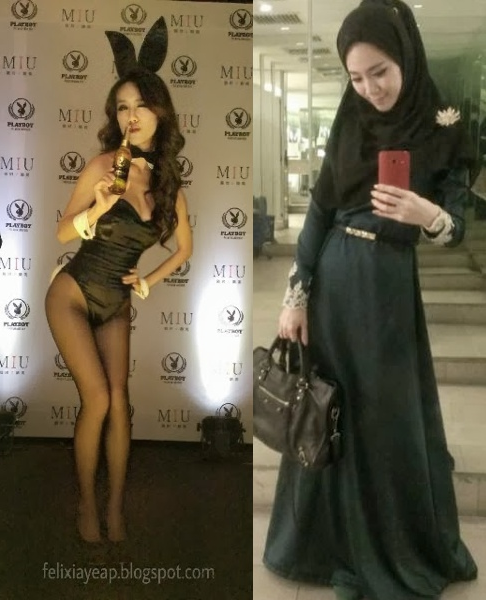 Former Playboy model Felixia Yeap or Yeap Chin Yee announced yesterday that she will officially embrace Islam on the fifth of Ramadan this year.
The announcement was made in front of some 1,500 members of the public who attended the Selangor State Semarak Ramadan programme at Dataran Shah Alam.
The 27-year-old said she choose the date as it happens to fall on her birthday (July 3) adding that it was symbolic for her to remember what will be a historic day for her.
"The fifth of Ramadan this year falls on July 3 which is my birthday and it is also a Thursday which was the Prophet Mohammad's  favourite day," she said.
"I will remember this historical date forever," she added.
According to Yeap, her decision to embrace Islam was not because she was coerced into it by anyone but it came straight from her heart.
"I am willingly embracing Islam although some friends began shunning me when I began to change. However, my mother is really happy with this development in my life.
"Even though I am now wearing the hijab, I still receive modelling offers," she told the crowd, adding that she was under the impression that when she started covering her hair, her career in the modelling industry would have reached its end.
"Despite that, I was determined to wear the hijab and what happened was that, to my surprise, the offers never stopped."
Yeap made headlines last year when she started dressing modestly which was a big step away from the sexy clothes she was used to wearing, particularly being a Playboy model.
She had also shocked many when she made the announcement earlier that she was interested to learn more about Islam and began to cover her hair.
Source: The Rakyat Post
Comments
comments