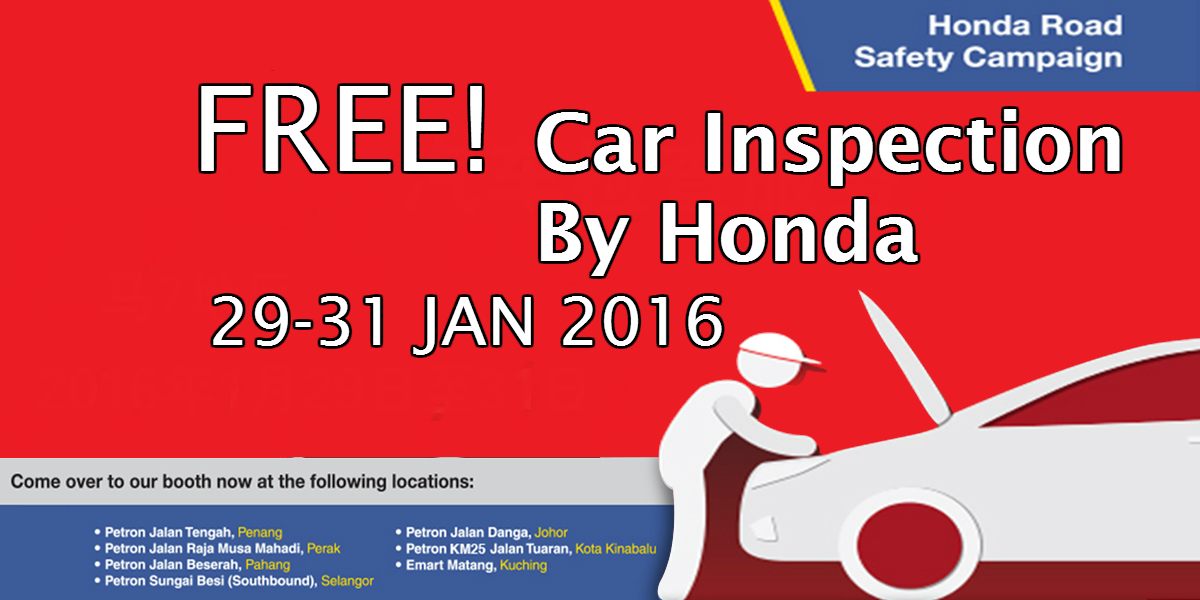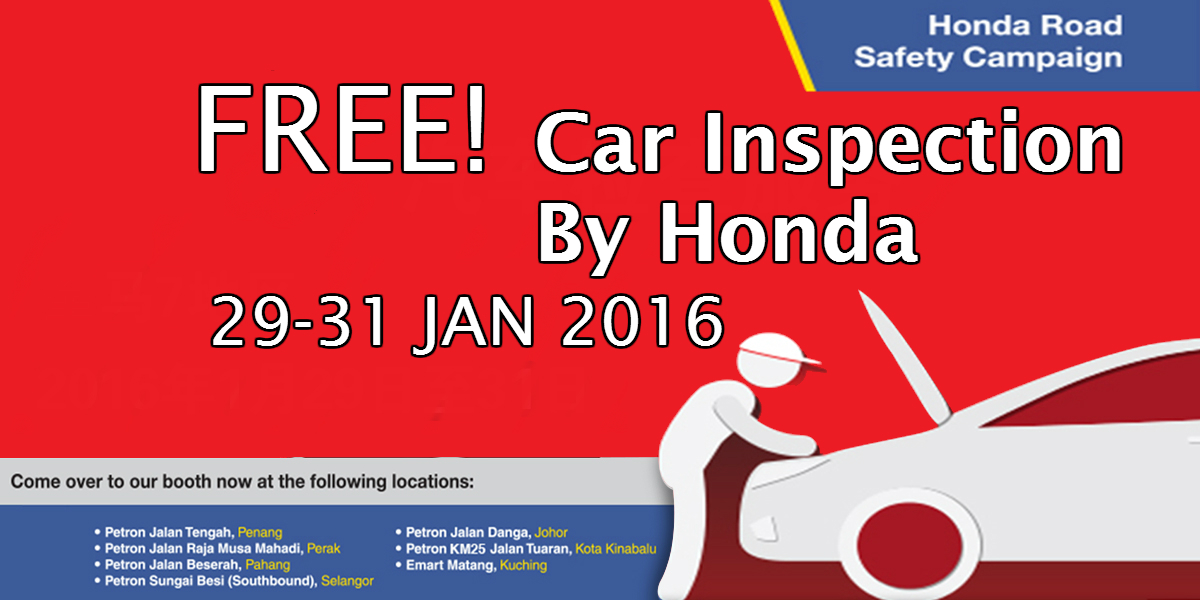 FREE Inspection For A Safe Ride Back Kampong
The festive season is back! With the Chinese New Year celebrations around the corner, most Malaysians will be doing the common yearly tradition of travelling back to their hometowns or holiday resorts around the country to make use of the long holiday break.

Honda Malaysia is introducing FREE car inspection from January 29 – 31 this year at selected locations from 8am to 6pm. This FREE car inspection is open to cars of all brand.
Date:29~31 January 2016
Time:8 am - 6 pm
Location:- Petron Jalan Danga,Johor
- Petron Sungai Besi(Southbound),Selangor
- Petron Jalan Beserah,Pahang
- Petron Jalan Raja Musa Mahadi,Perak
- Petron Jalan Tengah,Penang
- Emart Matang,Kuching
- Petron KM25 Jalan Tuaran,Kota Kinabalu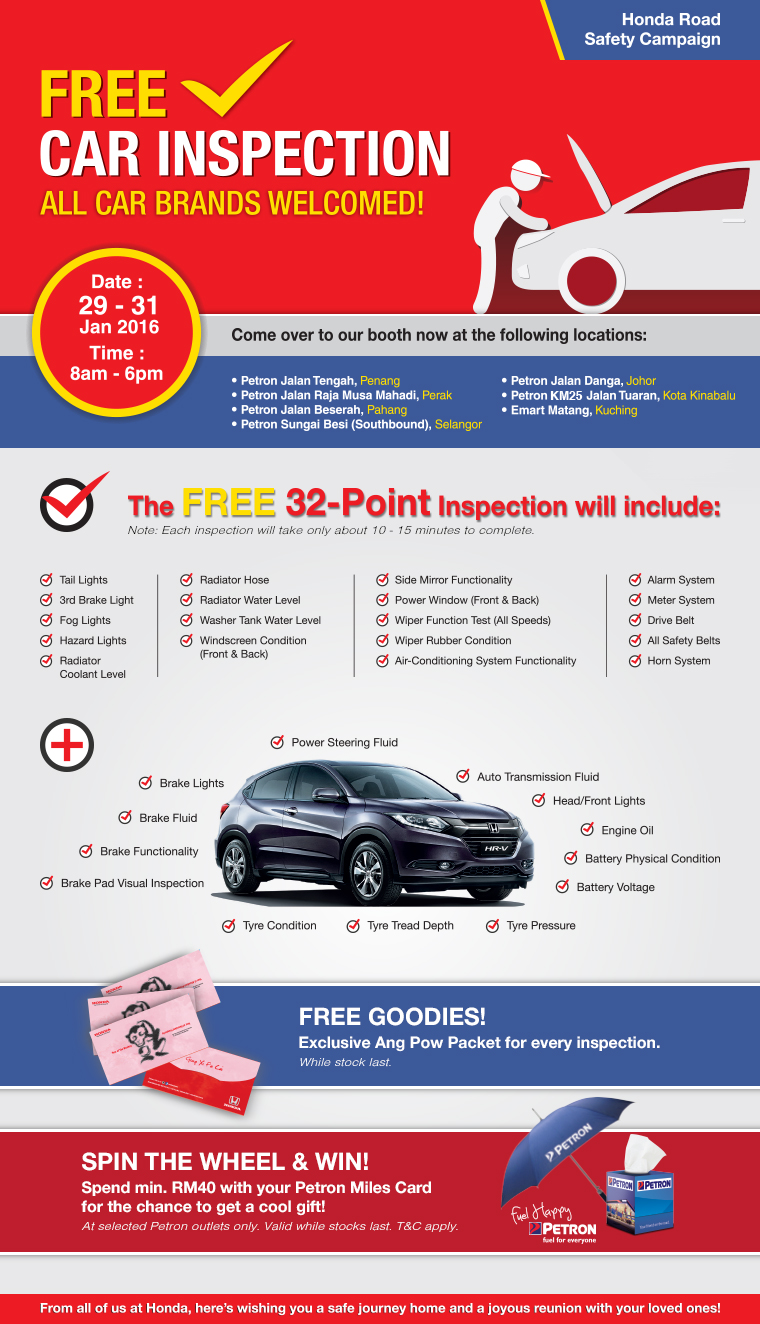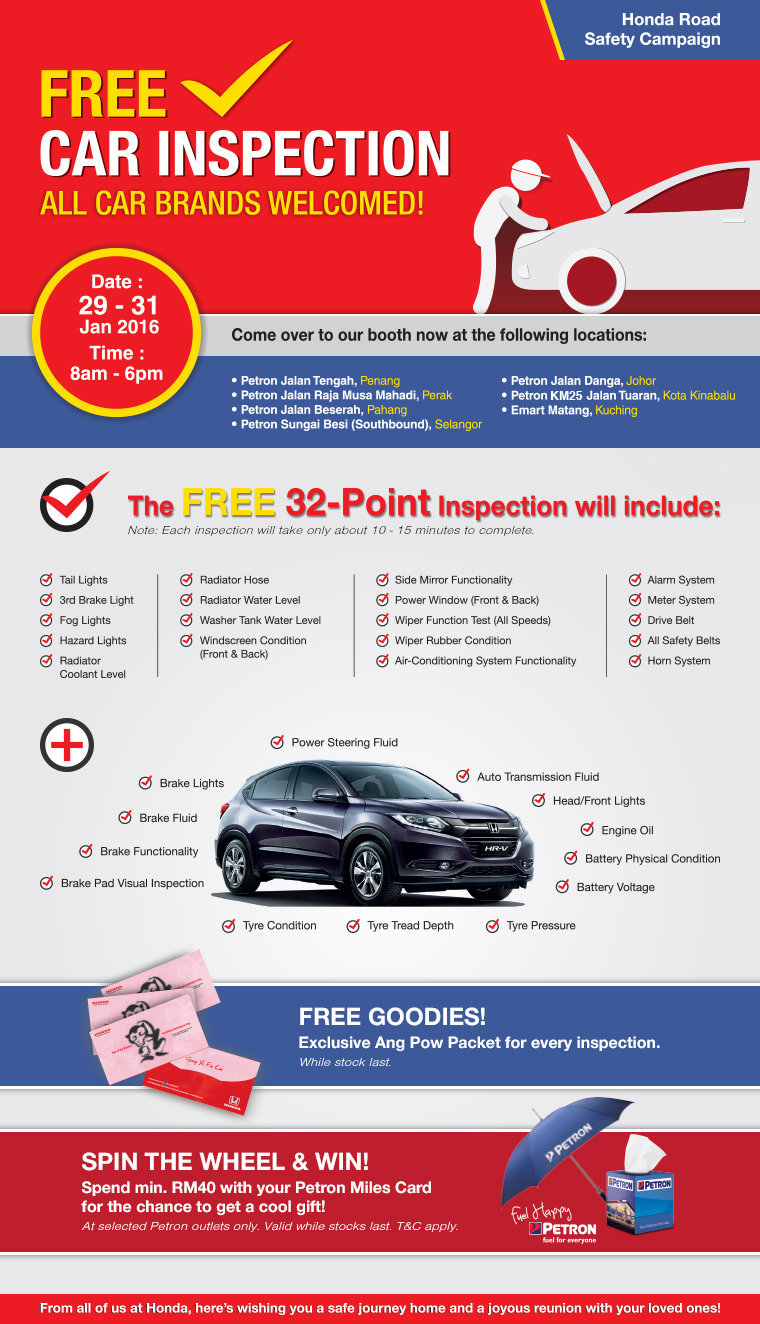 Comments
comments