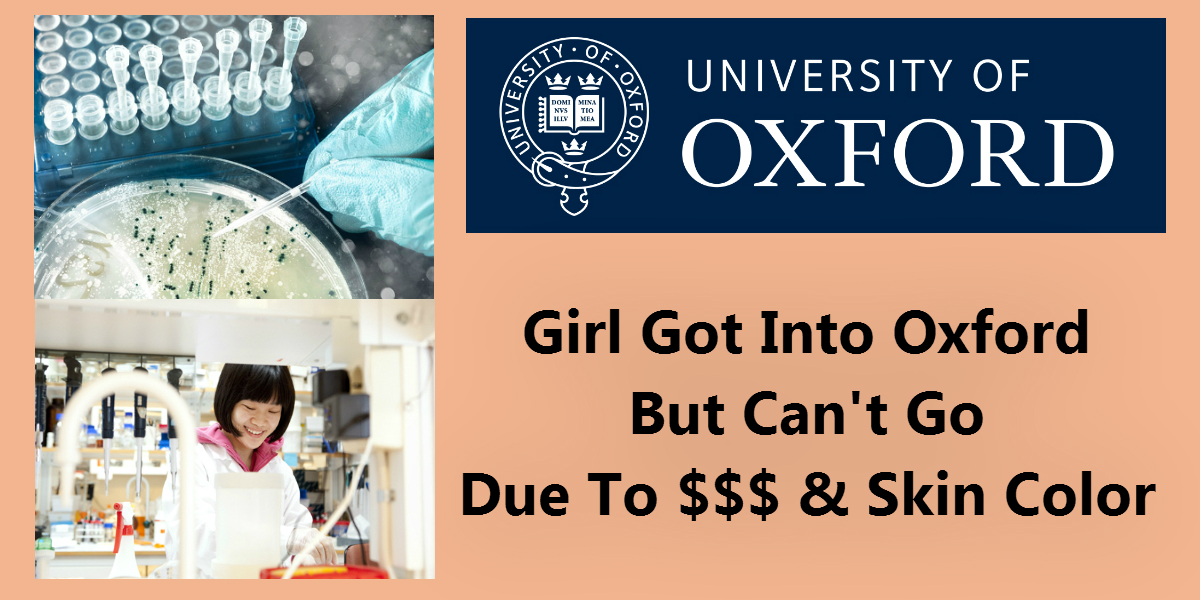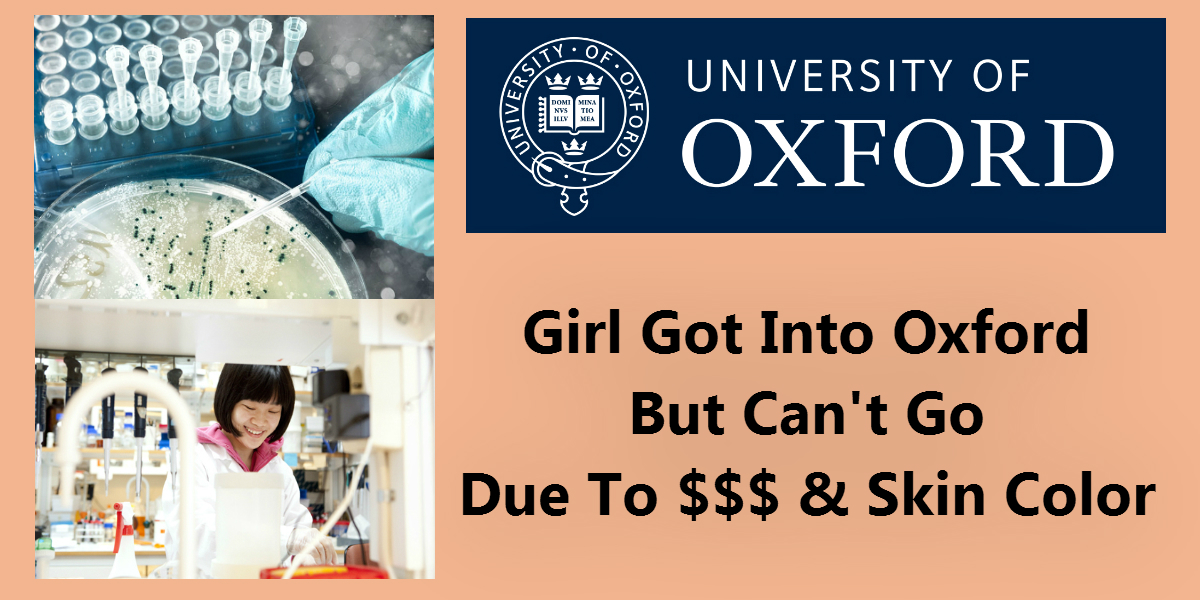 Girl Got Into Oxford But Can't Go Due To $$$ & Skin Color
Living just across the causeway, we Johoreans are no stranger to friends & families who have fled across for their education pursuit. Recently, we read about news of JPA scholars who obtain offers from top 20 universities in the world but could not go due to the recent budget revision by our government.
Also read: JPA scholars guinea pigs for government's experiments
Facebook user Tan Zee Kin told of another story of a girl who 4 years ago posted on Facebook that she needed a scholarship to study bio medicine in Oxford university which she got an offer. Tan decided to help her to scout for potential scholarship.
Tan quoted, "She has a kind heart. Her cousin passed away in a young age of cancer. And all she wanted to do in her life is to find a cure to cancer. That is very noble."
Tan then proceed to help her secure scholarship by writing cover letters to JPA, Khazanah, Bank Negara, Security Commission and so on.....
Tan also quoted, "I even contacted few very influential 'friends' to help her. She didnt get any offer. The reasons they told me was a bit depressing. One even mentioned race factor."
The girl eventually got a loan to study her undergraduate in Oxford. She told Tan that she wanted to come back to serve and lead the cancer cure research industry in Malaysia after her studies.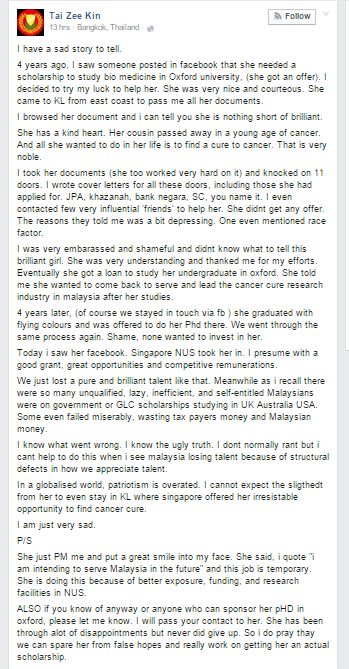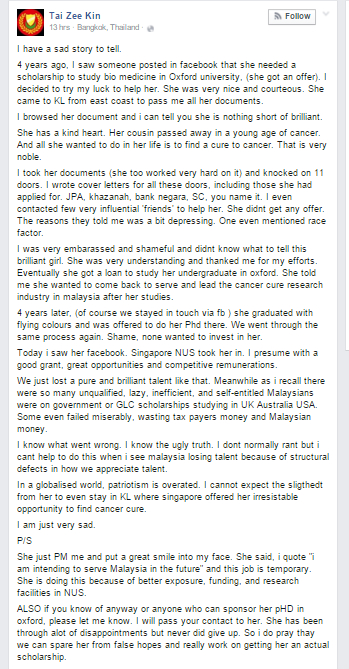 Fast forward 4 years later to today, the girl graduated with flying colours and was offered to do her Phd there. They went through the same process again. Shame, none wanted to invest in her.
Eventually, National University of Singapore (NUS) took her in. She still intend to serve Malaysia in the future and that the job in NUS is temporary. Tan is still finding sponsor for the girl's Phd in Oxford.
To read the original post, click here.
Currently there are 700+ JPA scholars (primarily non-bumiputera) who had their opportunity to study in top 20 universities in the world denied. Most of them are reluctant to voice out their frustration for fear of getting their local scholarship terminated as well.
Will Malaysia choose to repeat the same mistakes again? Will Malaysians continue to fled to Singapore in search of better opportunity? Let us know!
Also read: JPA Scholar Speaks Out
Comments
comments