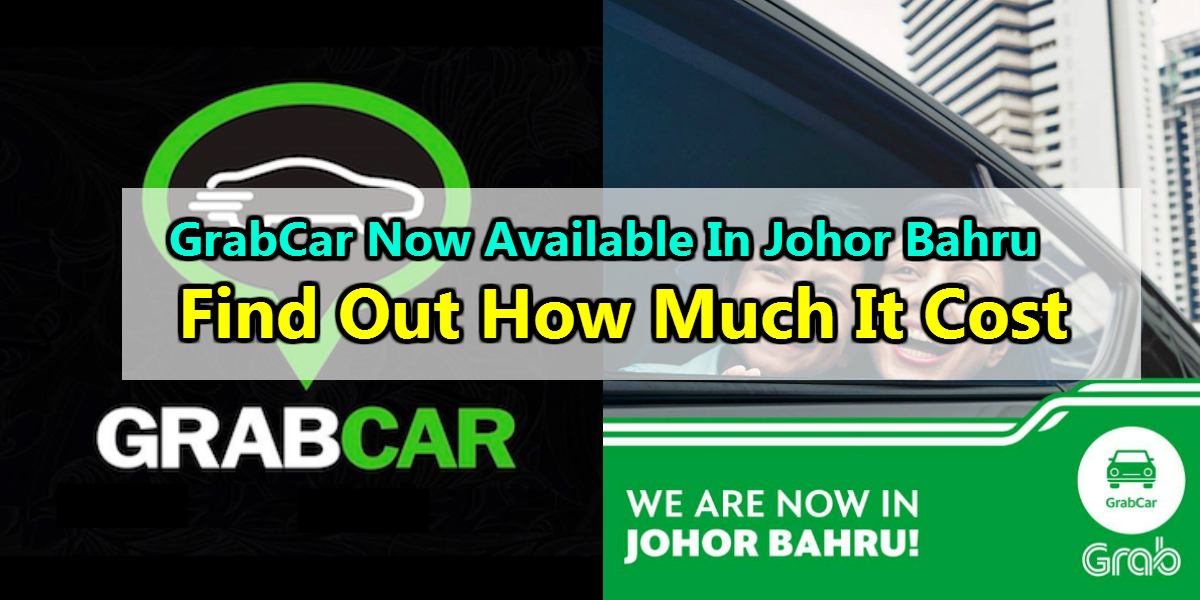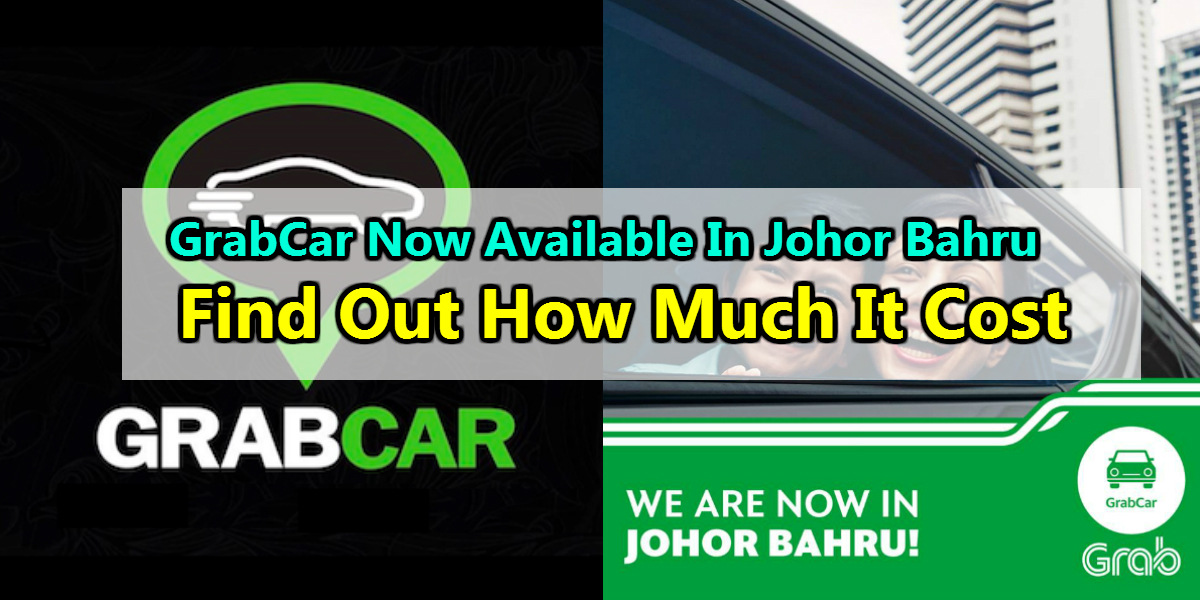 GrabCar Now Available In Johor Bahru | Find Out How Much It Cost
I'm really excited for this! With Uber accepting cash in Johor and GrabCar now available in Johor Bahru, this must be a commuter's dream come true! Say bye bye to rude taxi drivers and embrace what technology can offer.
One thing I favor GrabCar over Uber is that the fare is fixed right from the time you did your booking. It doesn't matter whether it's a massive traffic jam or not, your fare will still be the one agreed upon during your booking. Best of all, no midnight surcharge!
So today we'll teach you how to use this amazing service if you haven't tried it before.
Step 1
Download the app from your AppStore or GooglePlay.
Step 2
Select your pick-up point. Just switch on your GPS and the app will show a list of nearest pick-up point.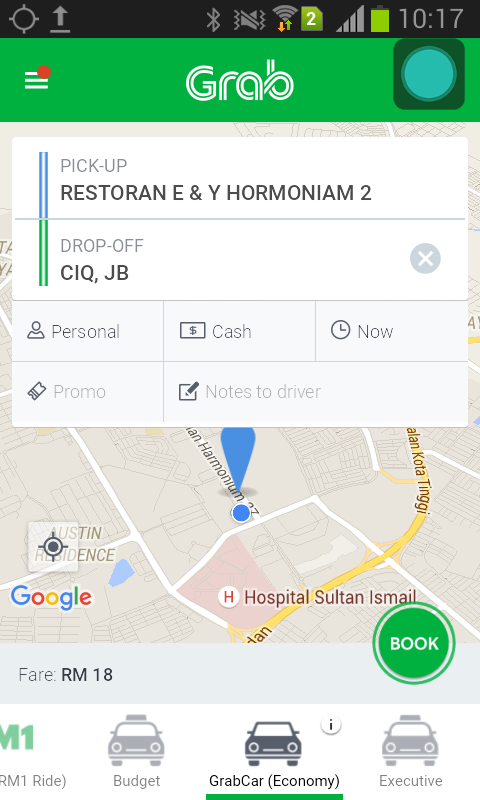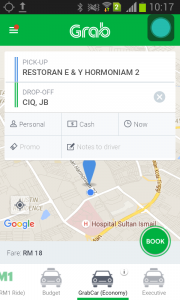 Step 3
Select your payment method. You can choose to either pay by your credit/debit card or by cash. I choose to pay by cash 🙂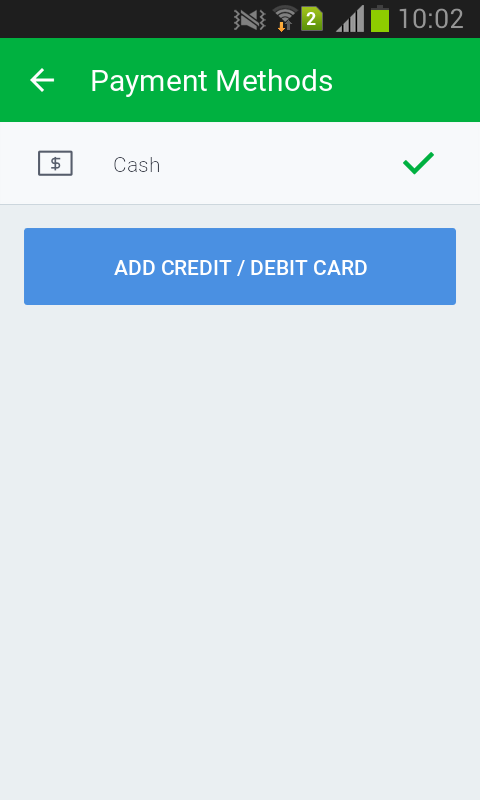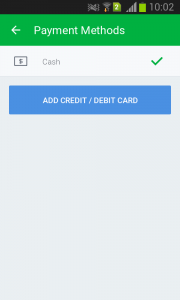 Step 4
Remember to select the GrabCar option on the bottom of your screen. Check the fare. And in my case, it was RM18 and I'll only need to pay RM18. It cost only RM18 from Desa Tebrau to JB CIQ!  Nothing extra. If everything is seems fine, then click on book!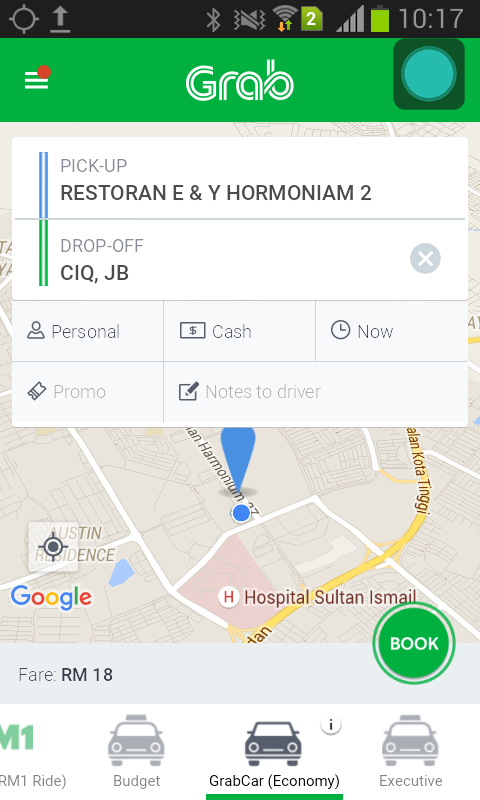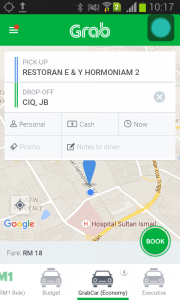 Step 5
Grab will find you the nearest available driver.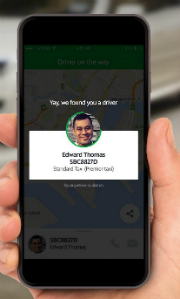 Step 6
Know your driver's location and ETA in real-time. The driver will usually give you a call he/she arrived. But have the courtesy to not let the driver wait for you 🙂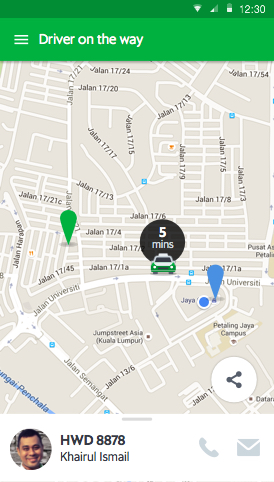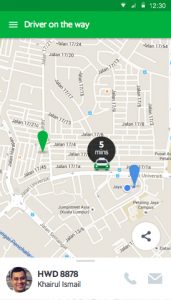 Step 7
Arrive safely and thank the driver for the safe ride! Remember to pay if you opt for cash!
Comments
comments