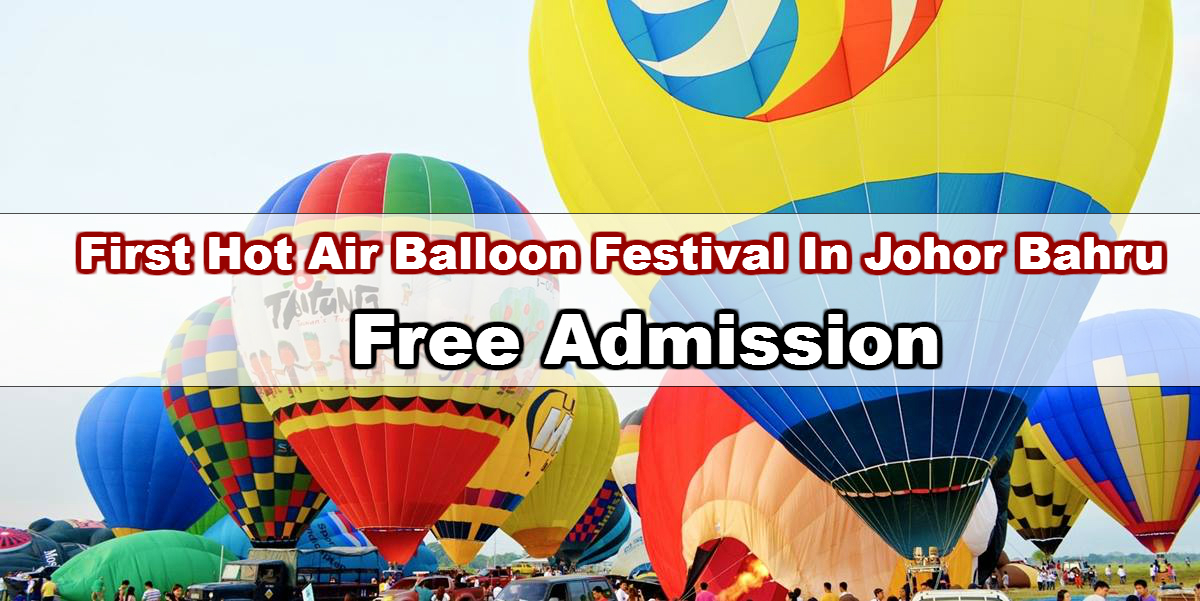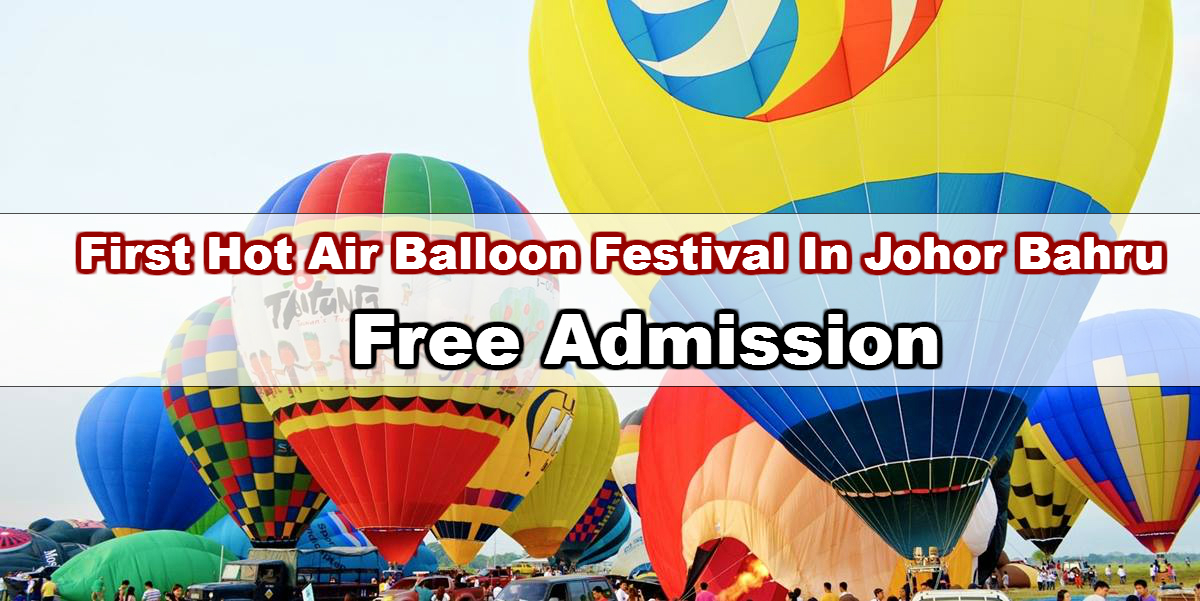 First Hot Air Balloon Festival In Johor Bahru· Sea Air Land Outdoor Activities
Always wanted to see and ride a hot air balloon? Now here's your chance!  Organize by Four Blue Red, Demi Johor DUA 2016 promise to bring extreme sports to Johor Bahru! Apart from stunning aerial show, let's not forget our traditional Malaysian games as well! 
The event is divided into 6 zones
I personally am most attracted to the hot air balloon ride! I wonder how it will look like to view Puteri Harbour from high above. For only RM 10, you can enjoy this experience as well!
The hot air balloon ride is open twice daily and limited to 180 participats only
Session 1:7 am - 10 am
Session 2:5 pm - 8 pm
*Ticket booth will open at 6:30am daily.
*Children must be at least 100cm for the hot air balloon ride.
Besides,  the helicopter ride cost only RM150 per ride, 4 person/group. Don't miss the chance to get up close with Sultan's MACK truck, the most expensive MACK in the world at Demi Johor DUA.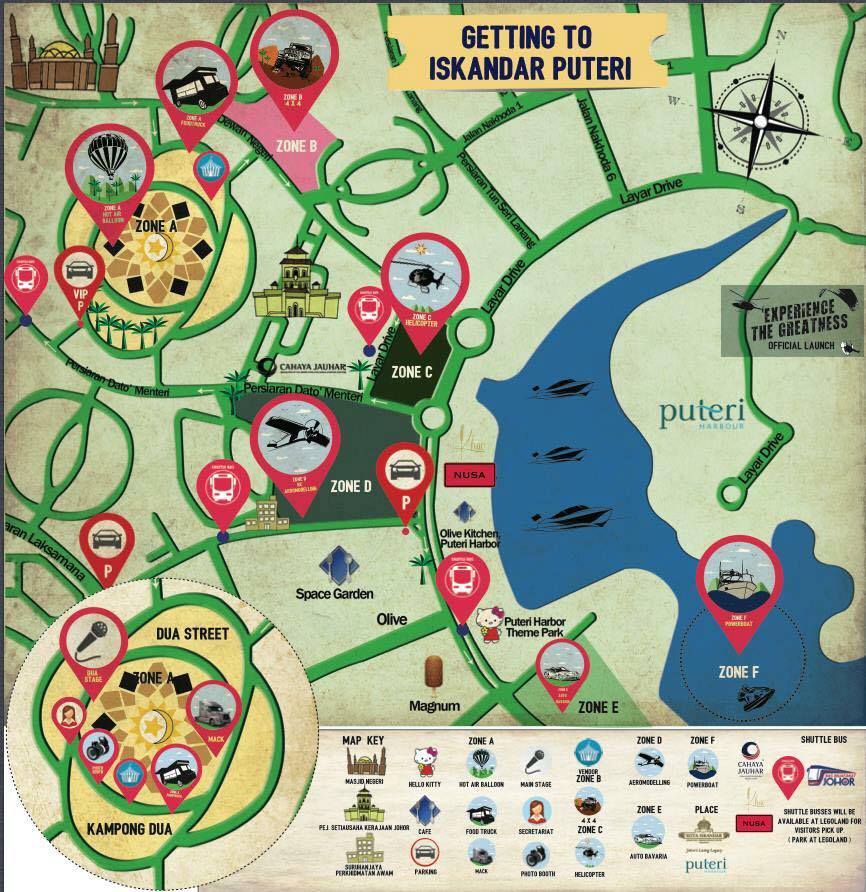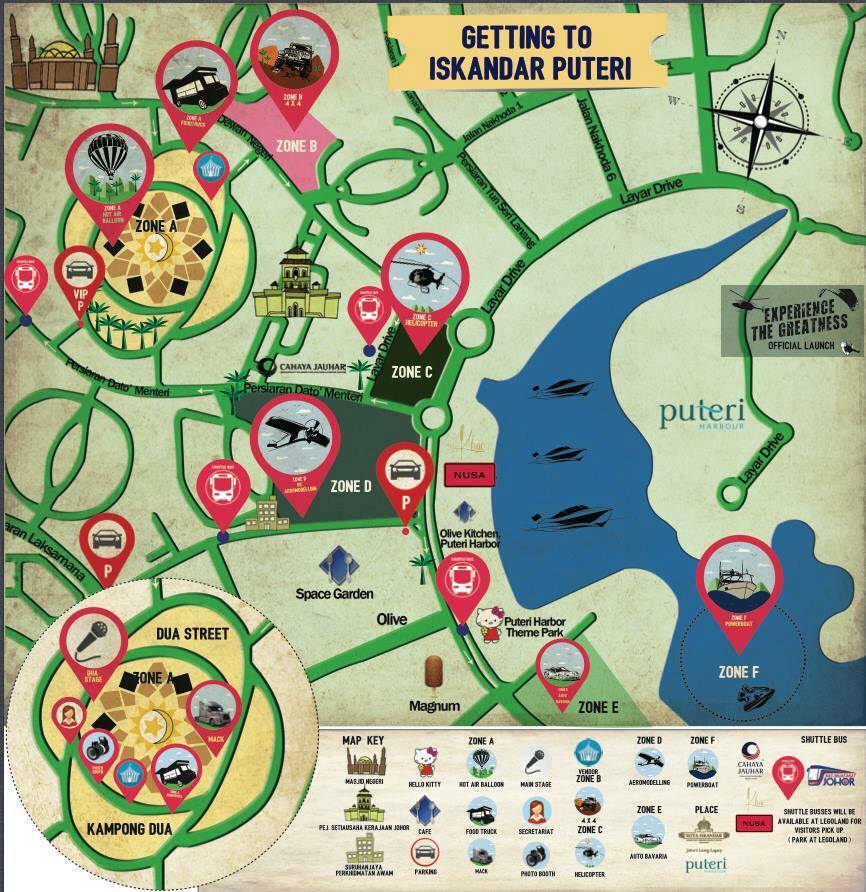 Zone A:
Hot Air Balloon, Main Stage, Food Truck, Secretariat, MACK, Photo Booth, Vendors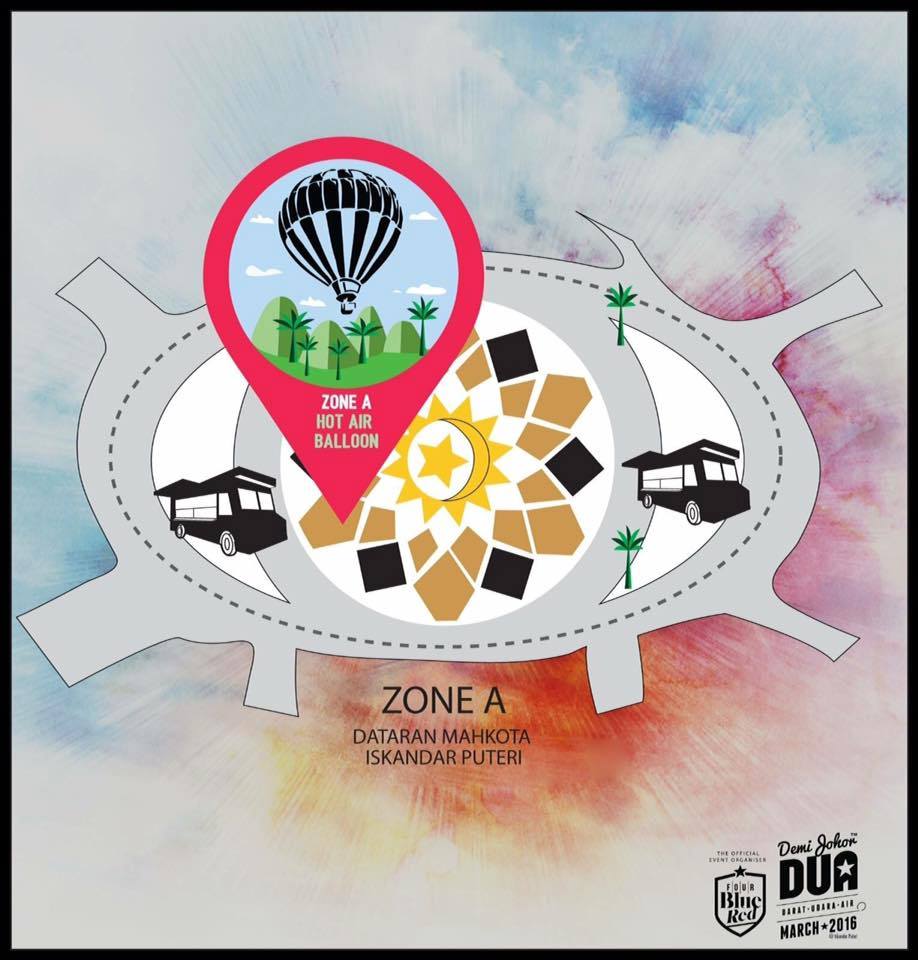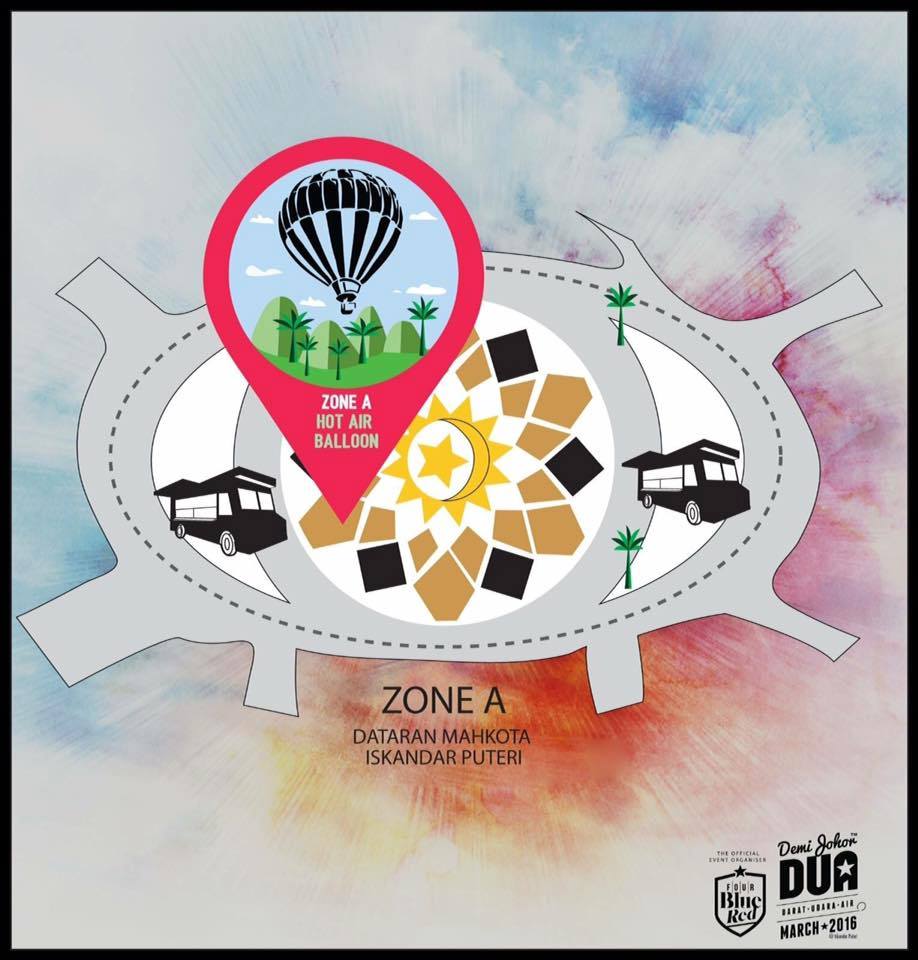 Zone B:
4x4 Demonstration、ATV Ride、4x4 Drift Demonstration、KTM Motocross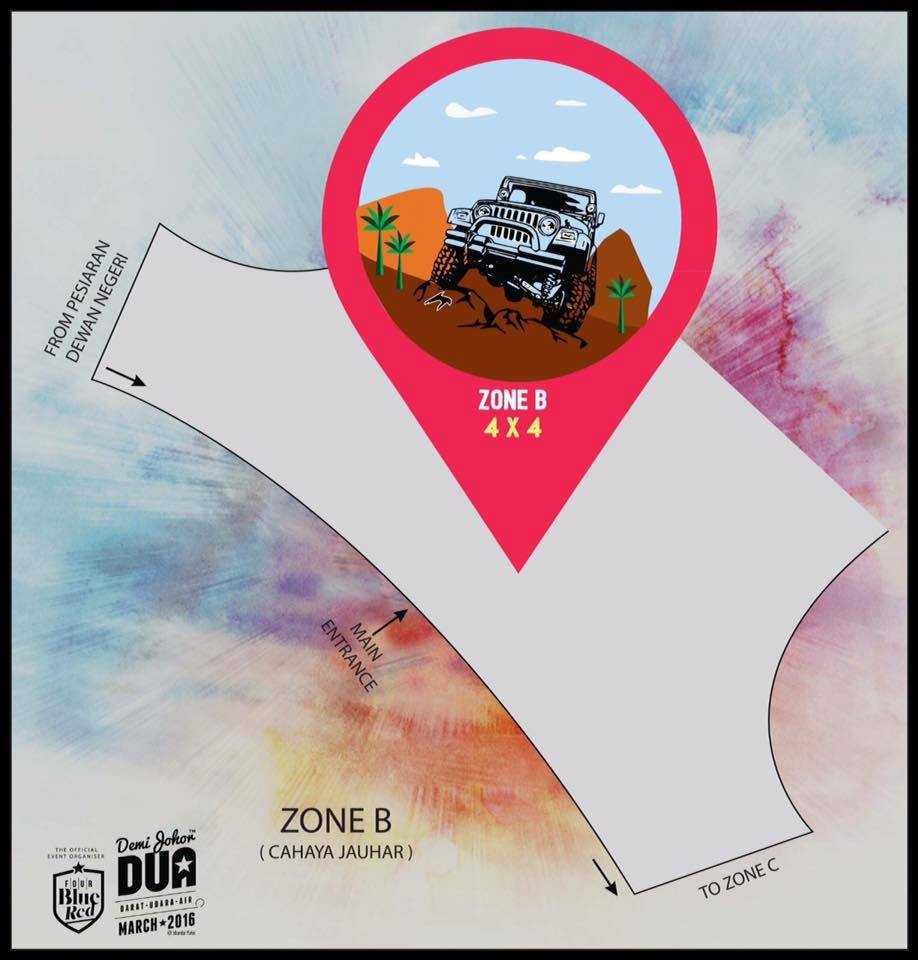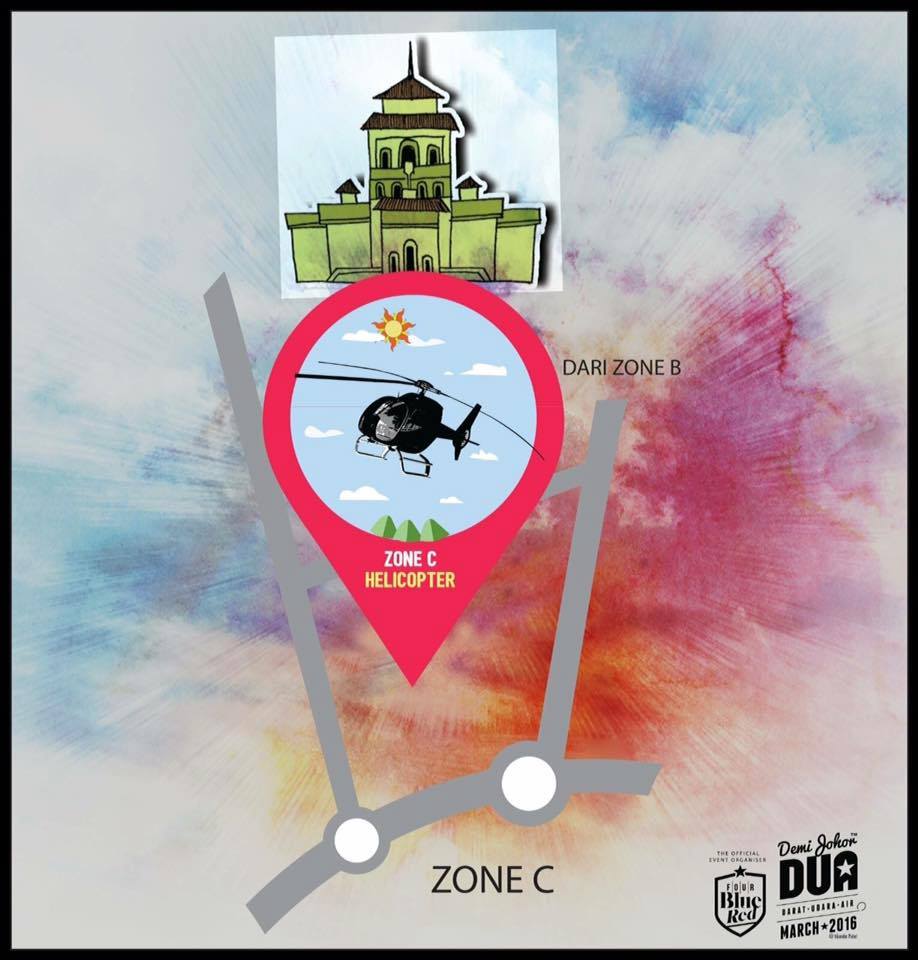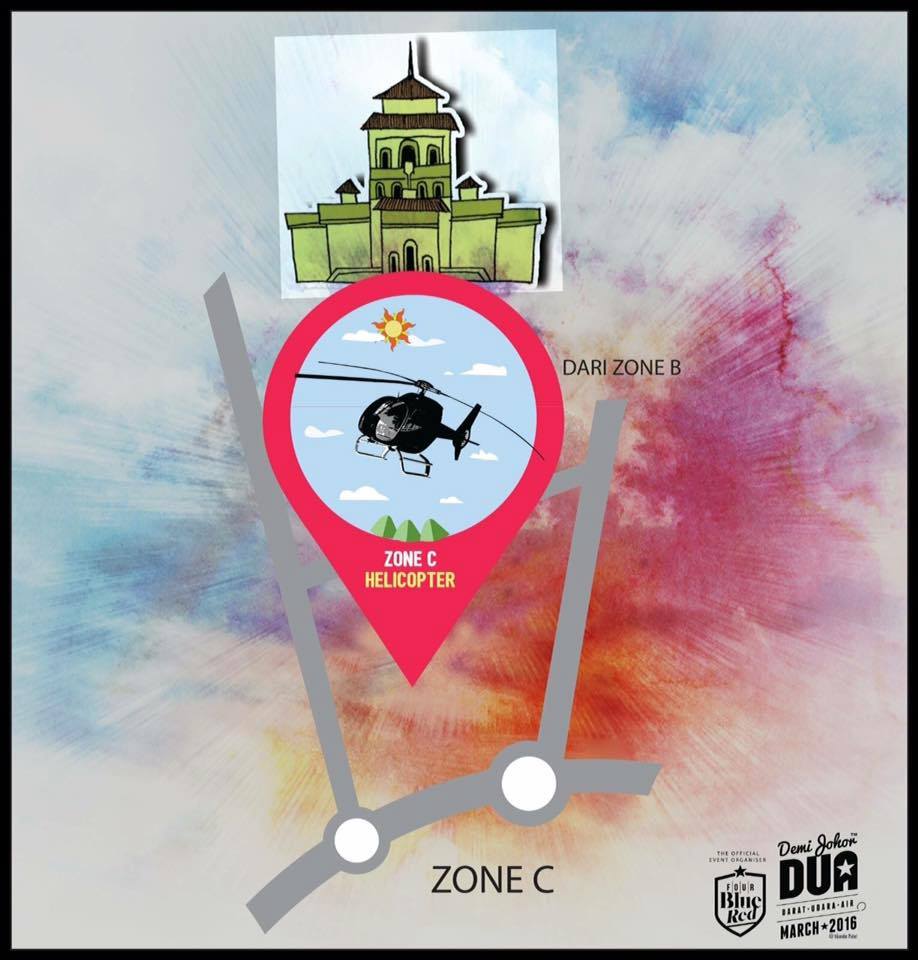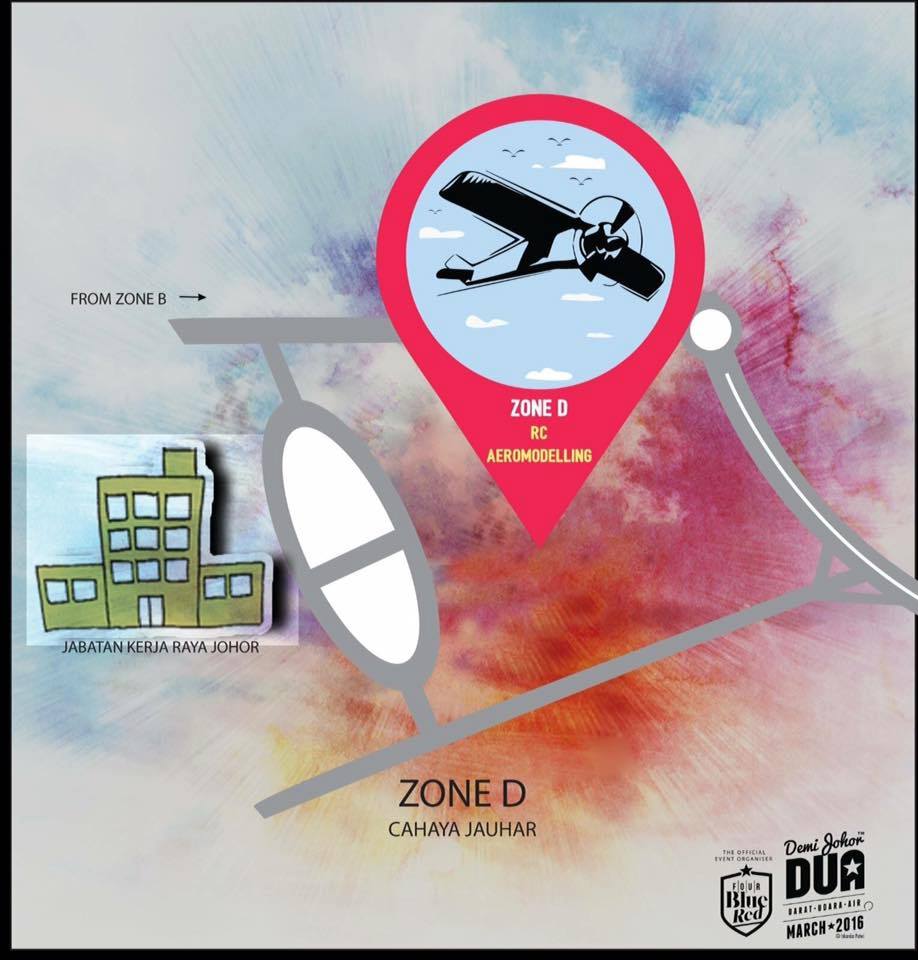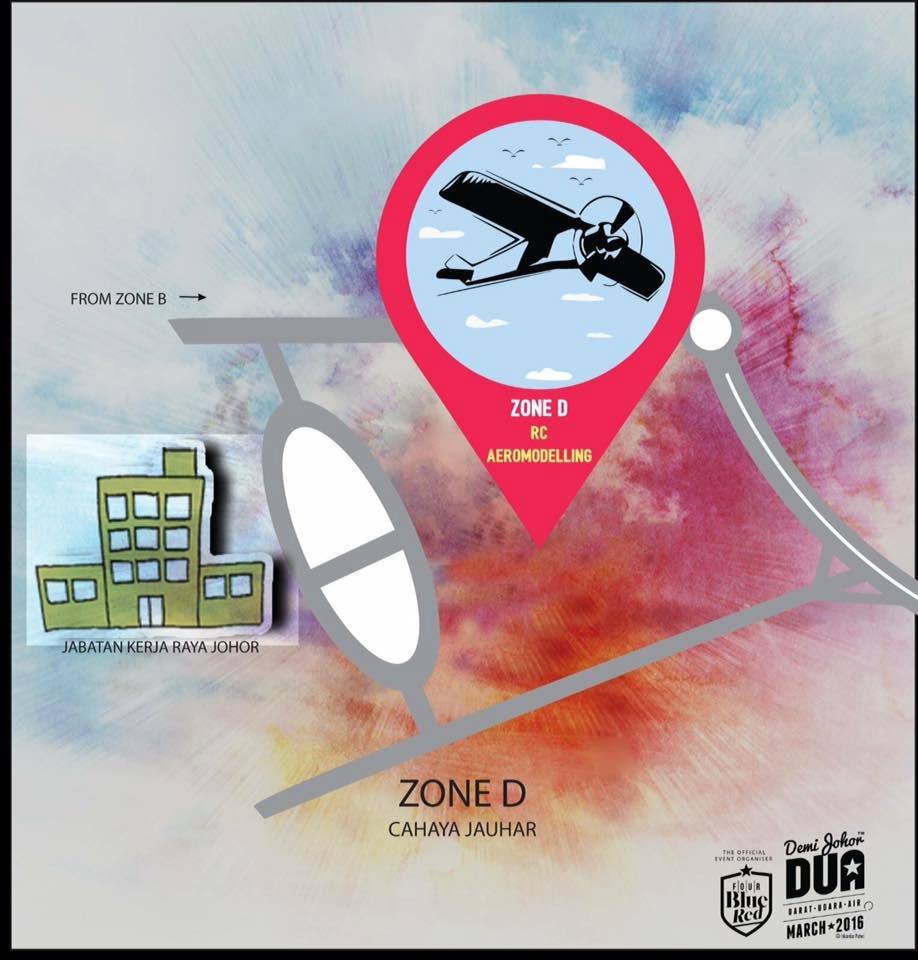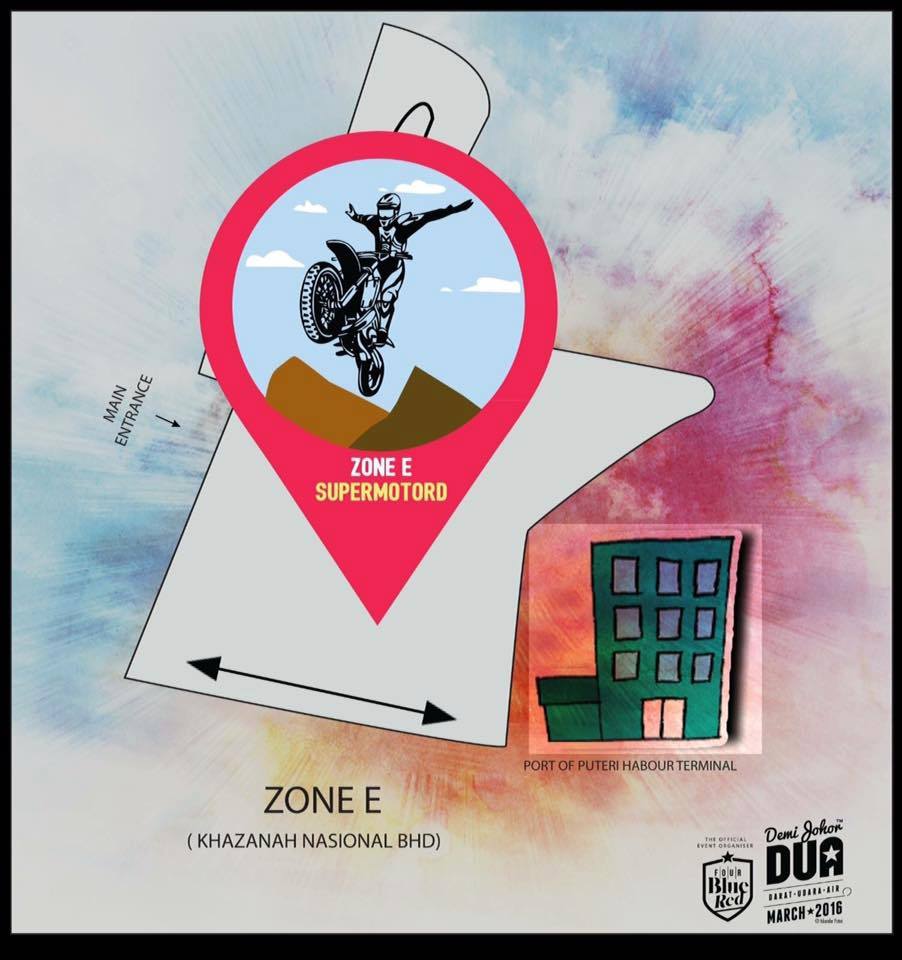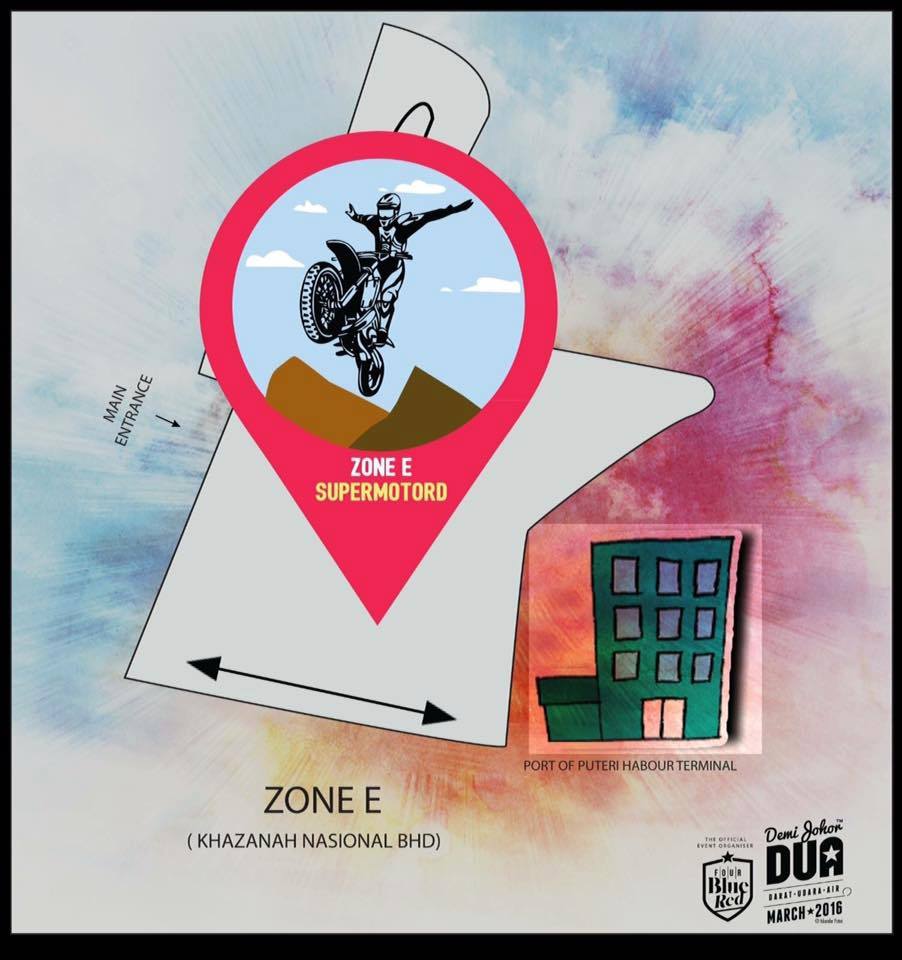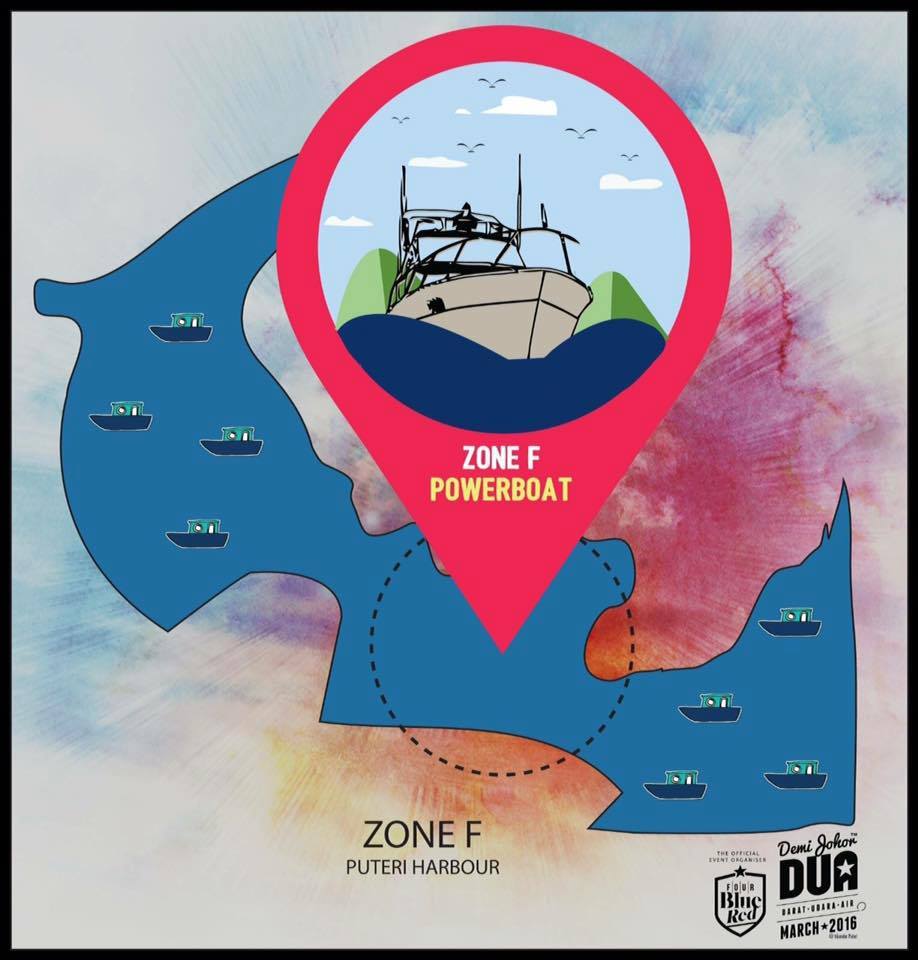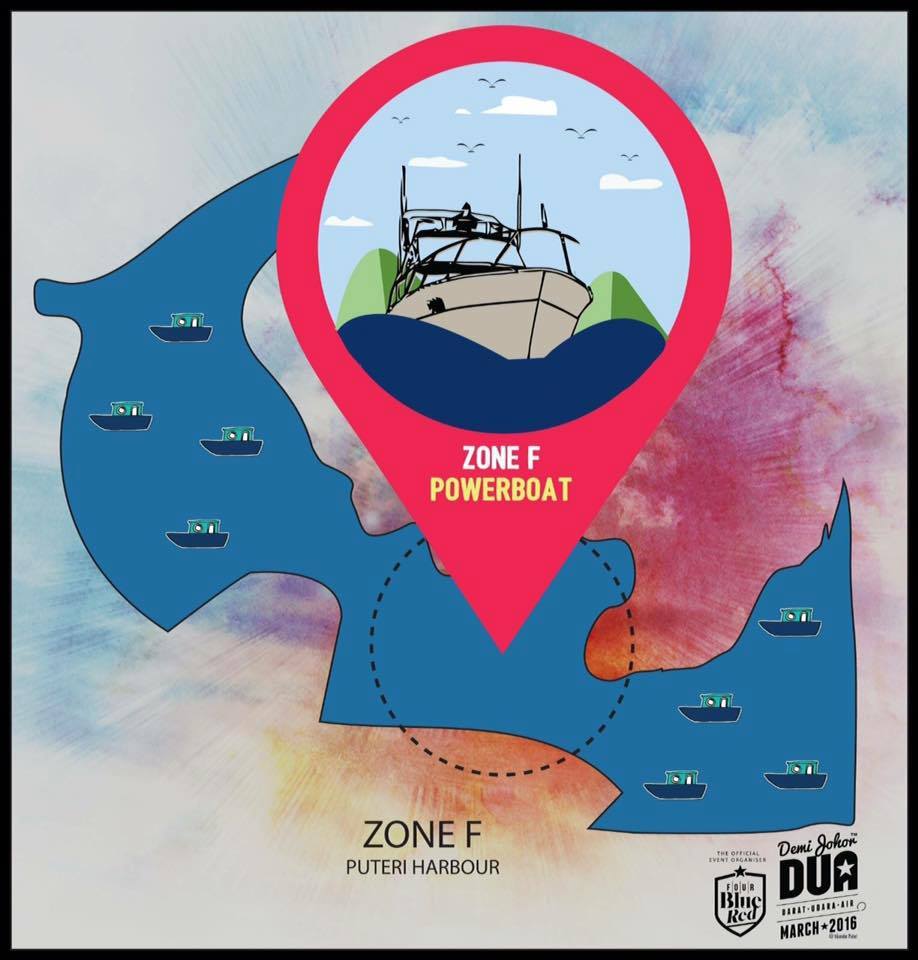 Highlights
Refer to the timetable below to avoid missing out any activities that may be of interest in the respective zone.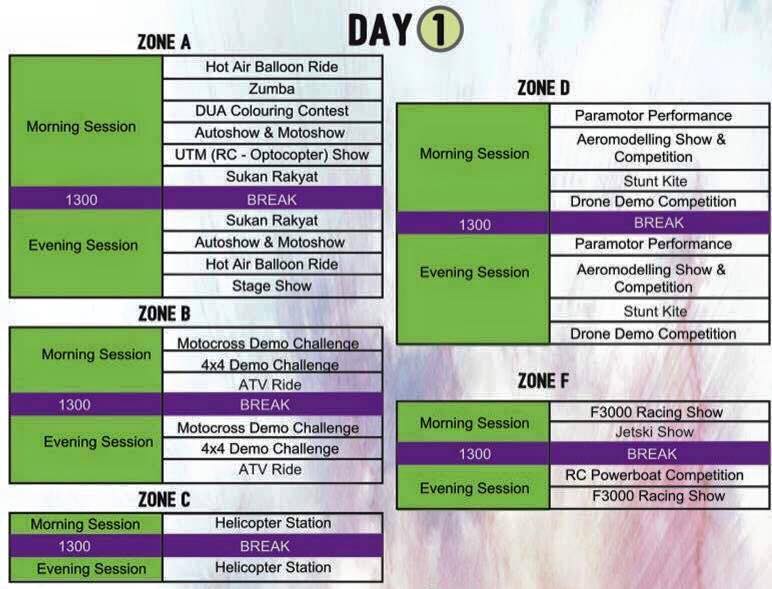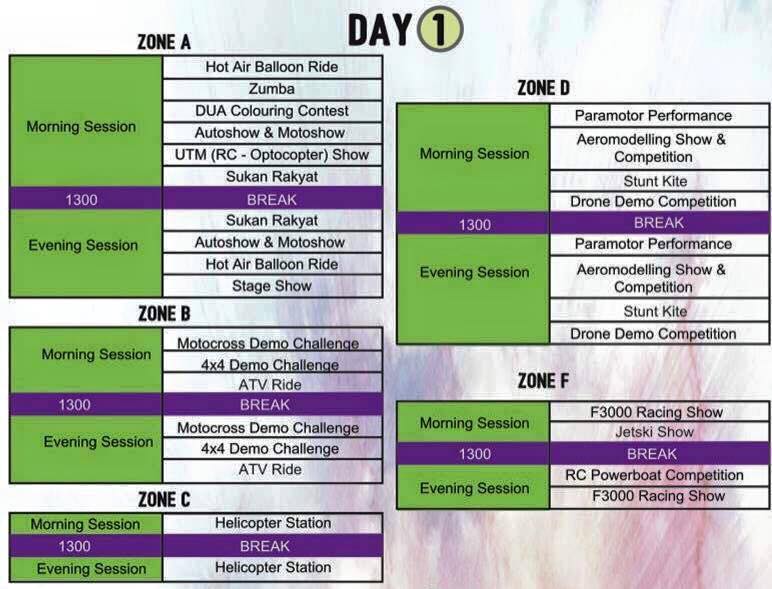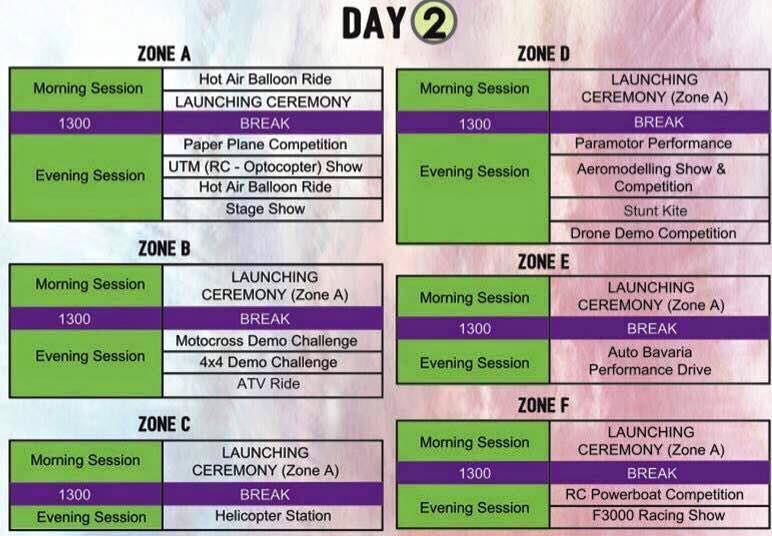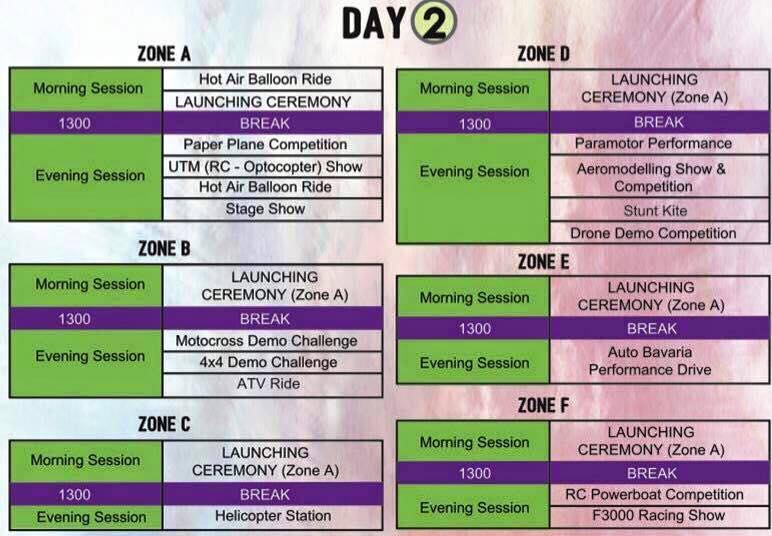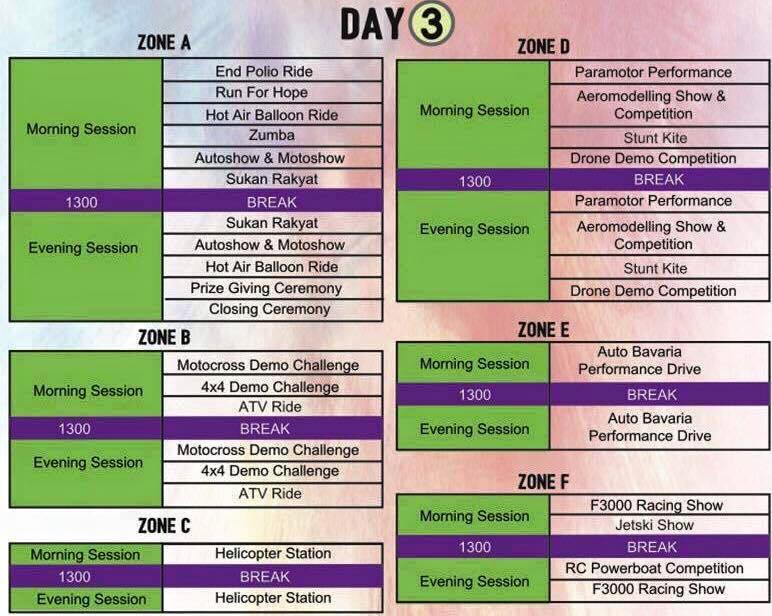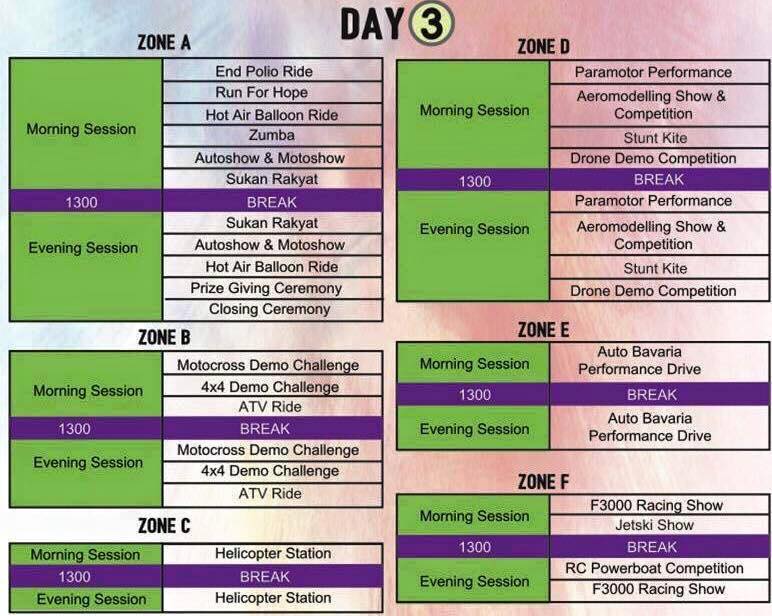 Comments
comments