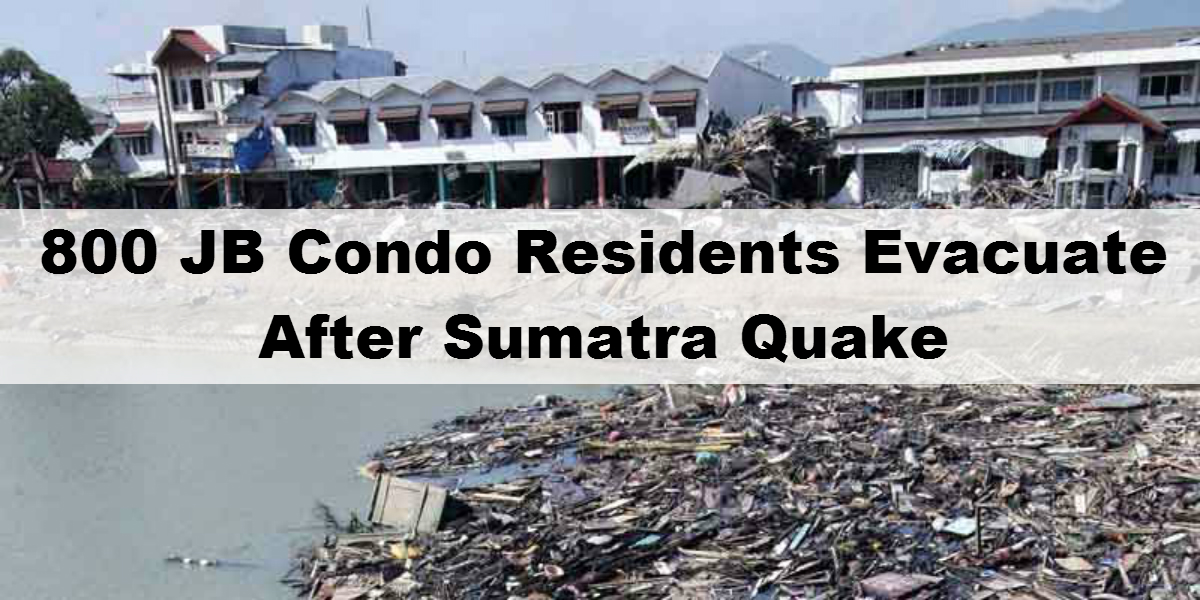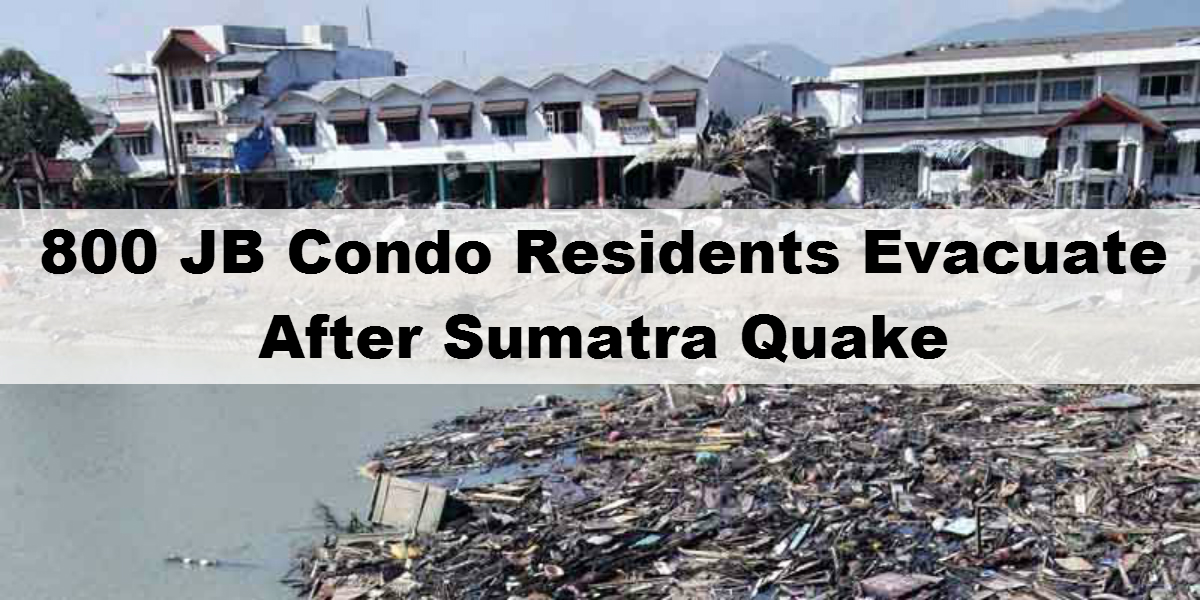 800 JB Condo Residents Evacuate After Sumatra Quake
Residents at a condominium in Taman Bukit Aliff, Tampoi here felt tremors lasting for about two hours after a 7.9 magnitude quake struck west Sumatra.
At least 800 residents of the two blocks of condominiums evacuated after the tremors were felt at about 9.15pm on Wednesday.
Hasnah, a great grandmother of seven, who has a heart condition, said she kept saying her prayers as they evacuated the building.
Another resident, who only wanted to be known as Lee, said she was watching a Korean drama series on the television when she felt the tremors at around 9pm.
"I was drifting in and out of sleep and I thought I had imagined the tremors.
"Not long later, the condominium security guard rang my doorbell asking me to go downstairs," she said as she rubbed ointment on her head due to the dizziness.
Firemen conducted checks on the building and found the area safe for the residents to return at 11.25pm.
Policemen were also at the scene to direct the residents to assemble at an empty area.
Authorities are still unable to establish if the tremors were caused by the Sumatra earthquake that struck earlier.
Indonesia issued a tsunami warning late Wednesday, but called off later, after a massive and shallow 7.9-magnitude earthquake struck off the west coast of Sumatra at 12.49pm GMT (8.49pm Malaysian Time), an area hit badly by the 2004 Indian Ocean quake and tsunami.
Comments
comments