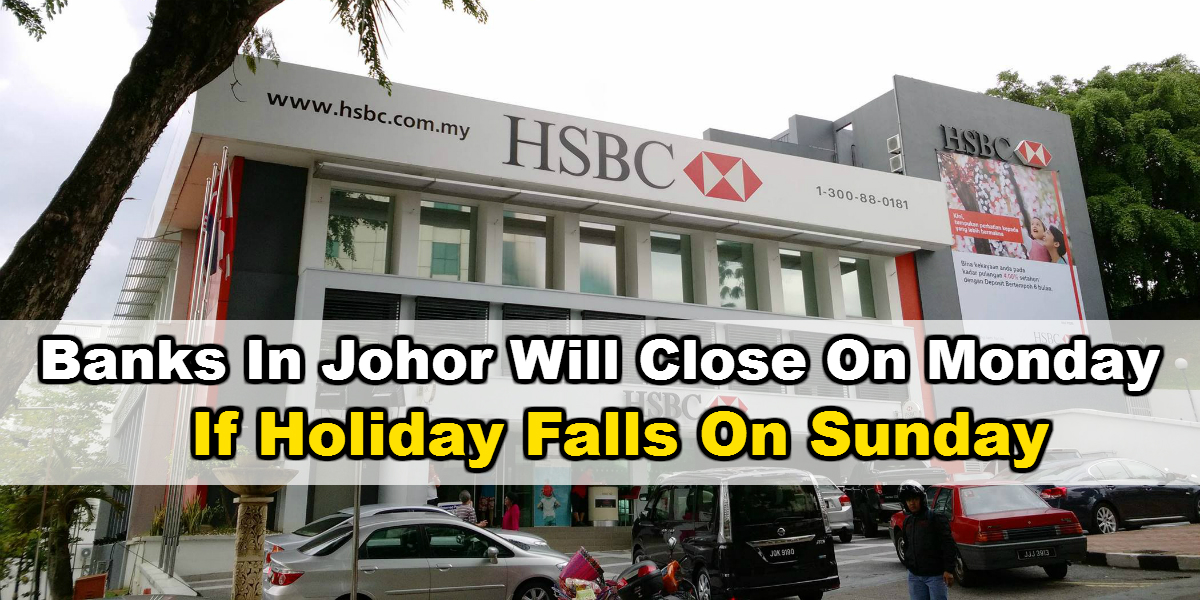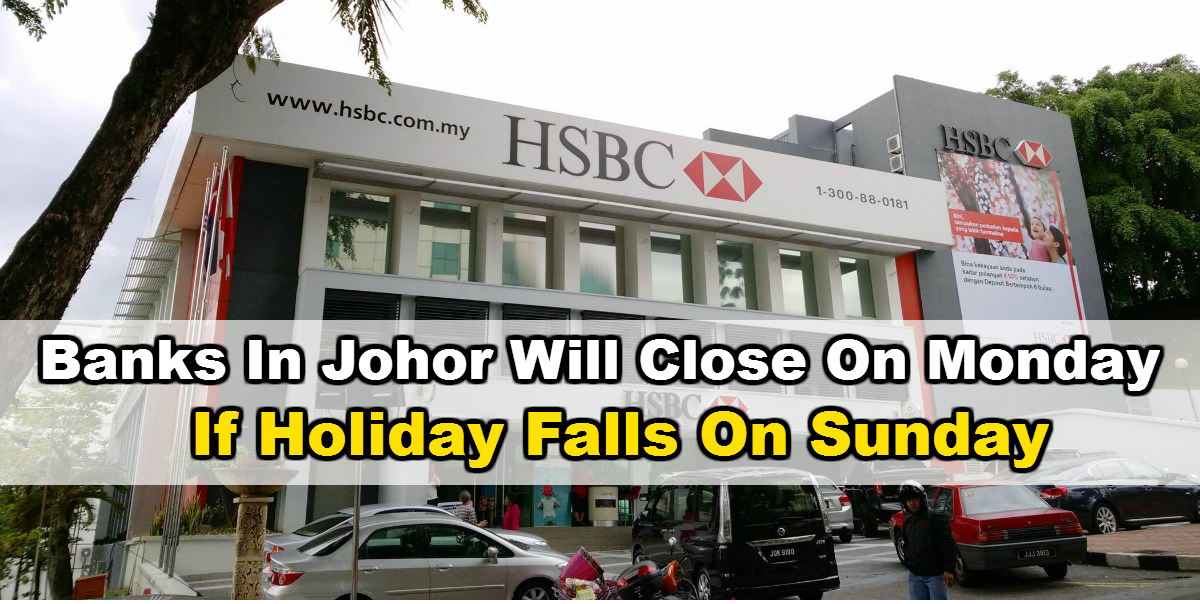 Banks In Johor Will Close On Monday If Holiday Falls On Sunday
Member banks of The Association of Banks in Malaysia operating in Johor, which currently observe Saturday and Sunday as rest days, will be closed on the next working day in the event a public or state holiday falls on Sunday.
This brings Johor in line with the prevailing practice in Kedah, Perlis, Penang, Perak, Pahang, Selangor, Melaka, Kuala Lumpur, Putrajaya, Sabah and Sarawak where banks also observe Saturday and Sunday as rest days.
Affected Dates As Below:
2 May(Monday),Replacement for 1 May(Labour Day)
3 October(Monday),Replacement for 2 October(Awal Muharram)
7 November(Monday),Replacement for 6 November(Hari Hol Almarhum Sultan Iskandar)
26 December(Monday),Replacement for 25 December(Christmas)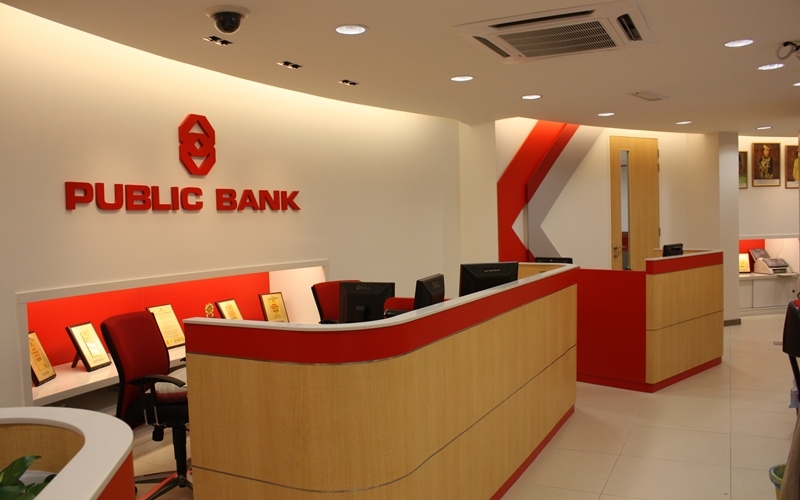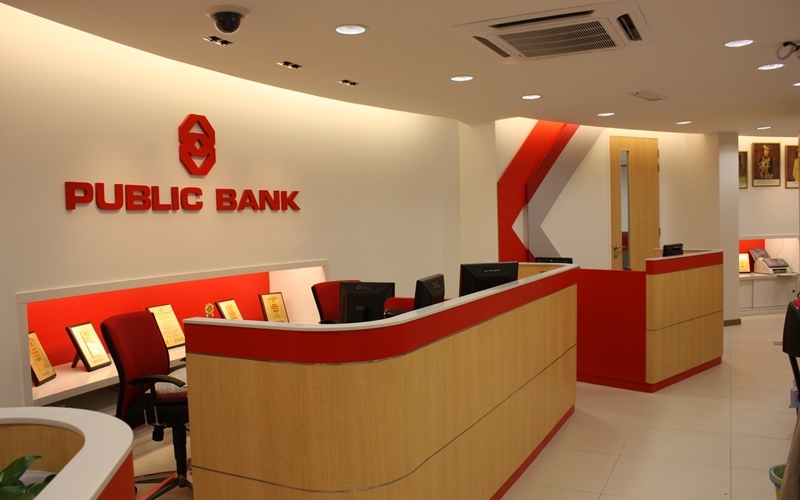 The 17 member banks are Affin Bank, Alliance Bank, AmBank, Bangkok Bank, Bank of China, CIMB Bank, Citibank, Hong Leong Bank, HSBC Bank, Industrial and Commercial Bank of China, Maybank, OCBC Bank, Public Bank, RHB Bank, Standard Chartered Bank, The Bank of Nova Scotia, and United Overseas Bank.
The association urged bank customers to use alternative channels such as online banking, automated teller machines (ATMs) and cash deposit machines (CDMs) to conduct their banking transactions during these times.
Sources: Bernama
Comments
comments