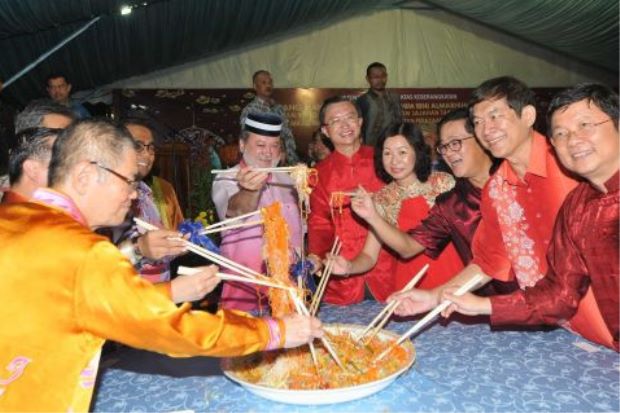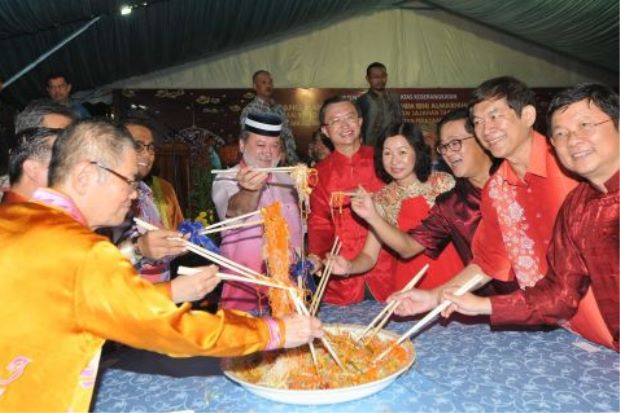 Johor Sultan: No country can progress if people are not united
PONTIAN: Johor Sultan Ibrahim Ibni Almarhum Sultan Iskandar joined his subjects for the Chap Goh Meh celebrations here to mark the 15th day of the lunar new year.  
Sultan Ibrahim garnered cheers and applause from the crowd when he spoke in Mandarin.  
"Ni hao ma? (How are you?)," Sultan Ibrahim asked as he began his speech before stressing on the importance of unity and being together as a big family to reflect the spirit of Bangsa Johor.  
"Therefore, I call upon all the people, despite their differences in religion and beliefs, they should live as one, and work together to ensure the state's prosperity," he said.
He ended his speech with tuan jie shi li liang, which means "united we stand" in Mandarin, much to the delight of the crowd.  
Text and cover photo: The Star Online
Video: China Press
Comments
comments