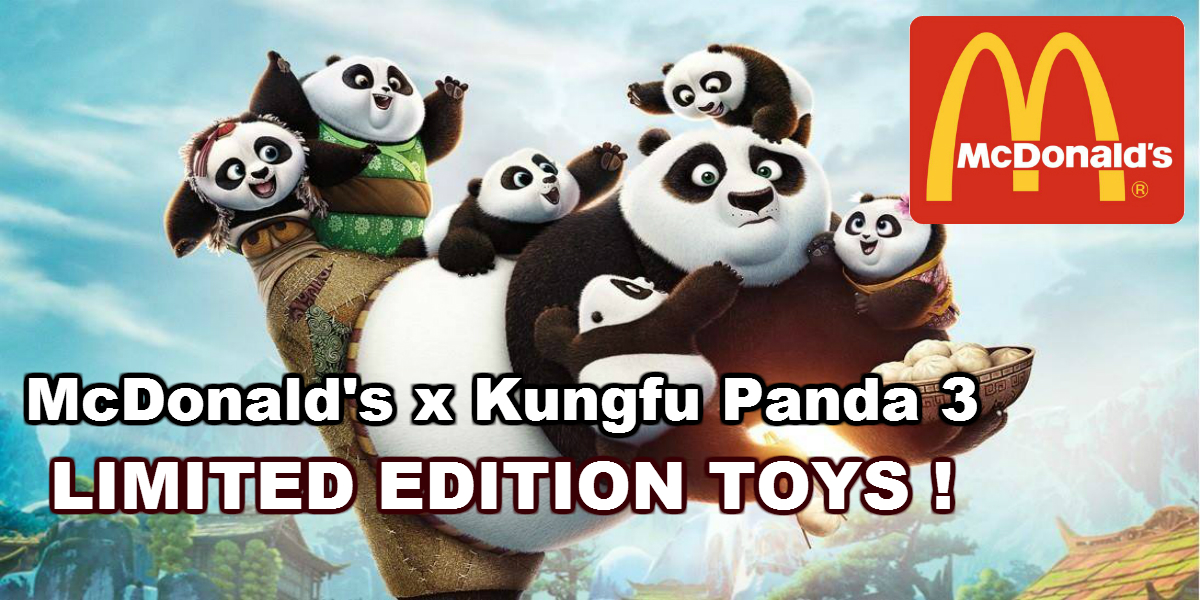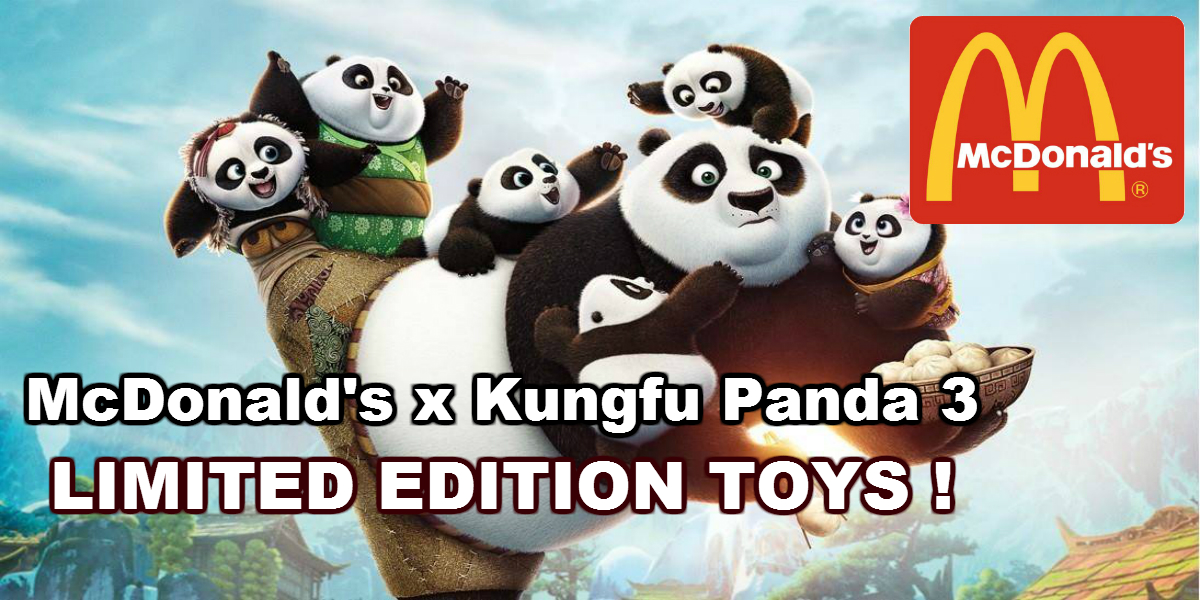 McDonald's x Kungfu Panda 3 LIMITED EDITION TOYS !
McDonald's will be rolling out the Kung Fu Panda 3 collectibles, free with each purchase of happy meal. The promotion will be available at all McDonald's Outlet nationwide.
Any Kung Fu Panda fans around? I know my younger cousin will certainly love this limited edition toy! I'm lovin' it!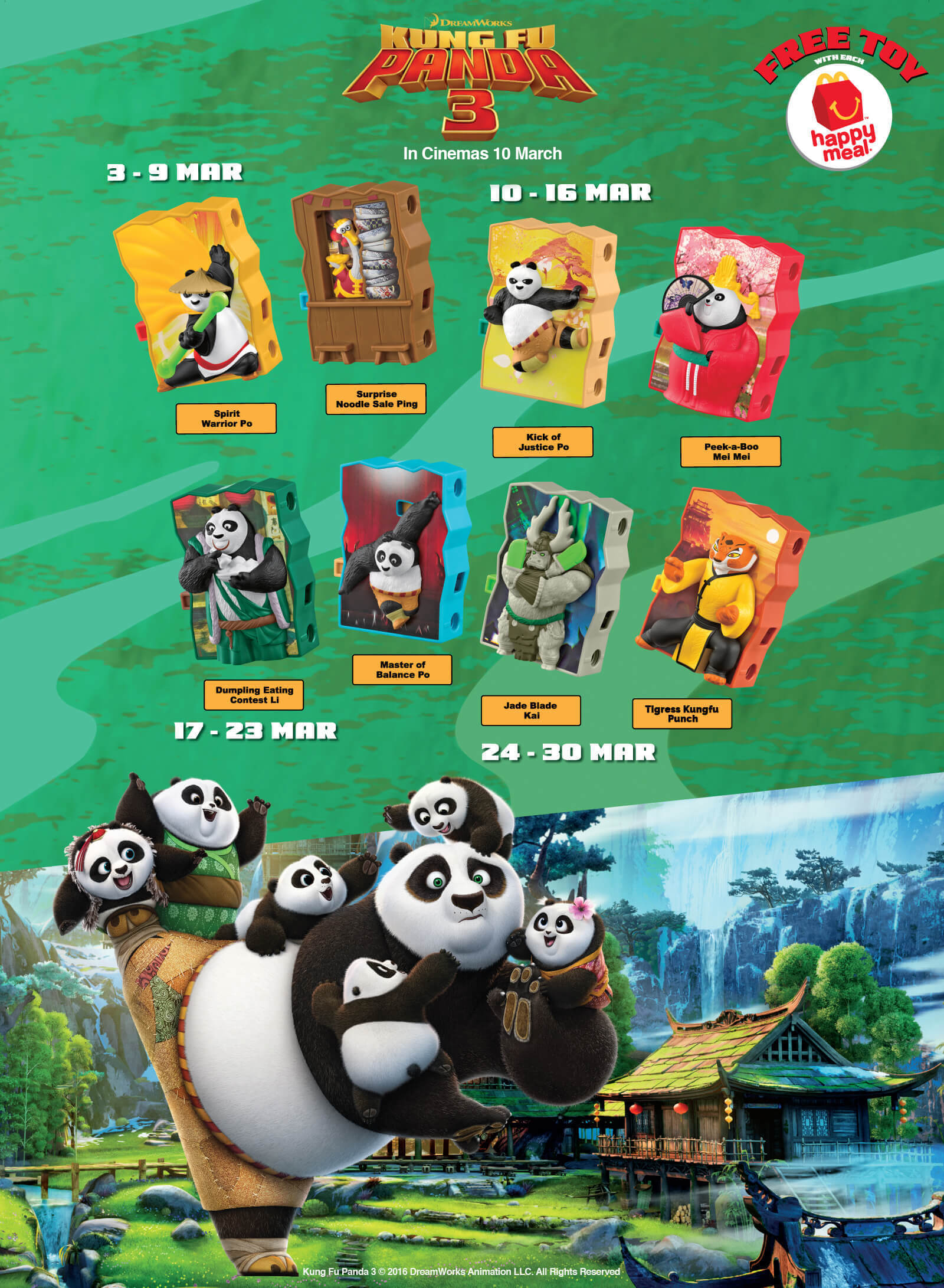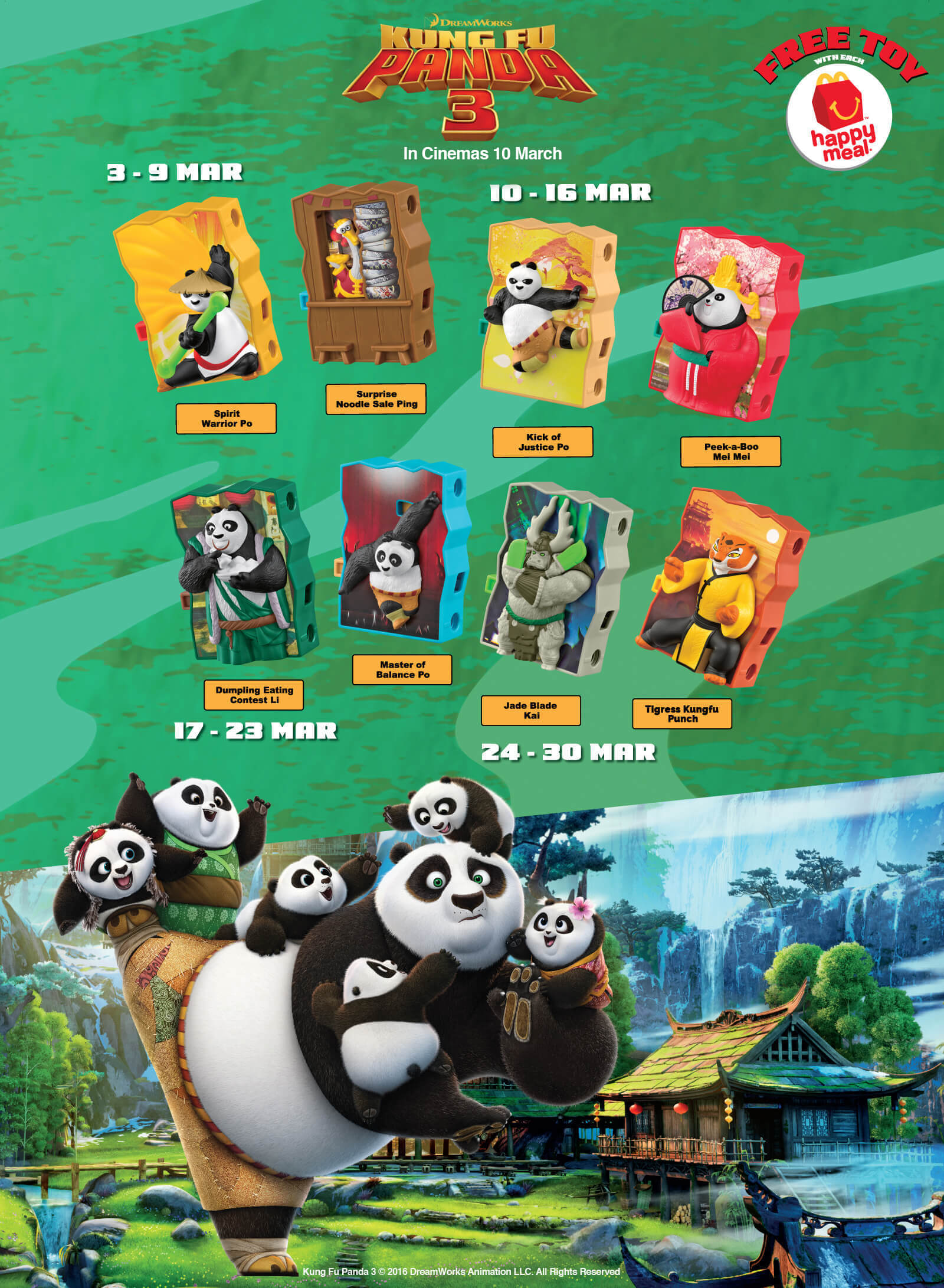 Details:
Date of release:3 ~ 30 March 2016
Venue:All McDonald's Outlet Nationwide
The promotion is separated into 4 phase, with 2 designs released every week:
3 ~ 9 March (Spirit Warrior Po/Surprise Noodle Sales Ping)
10 ~ 16 March (Kick of Justice/Peek-a-boo Mei Mei)
17 ~ 23 March (Dumpling Eating Contest Li/ Master of Balance Po)
24 ~ 30 March (Jade Blade Kai/ Tigress Kungfu Punch)
Disclaimer:
1. Price includes GST and may vary according to restaurant.
2. Promo toys are available while stocks last.
3. Products shown are for illustration purposes only.
4. All other terms and conditions apply.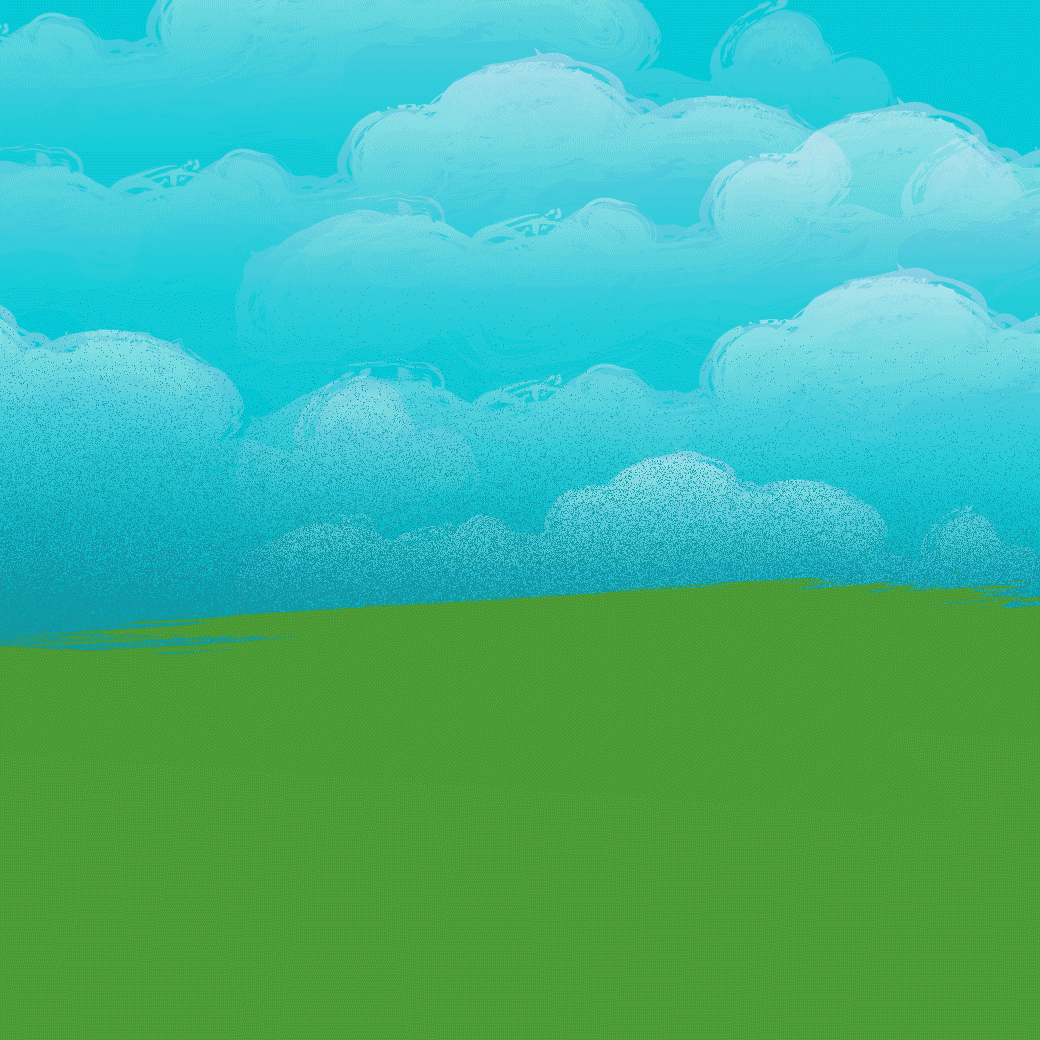 To all McDonald's toy collectors, hurry up and grab one yourselves! Kung Fu Panda 3 is scheduled to be released 4 March 2016 in TGV Cinemas nationwide, don't miss it!
Comments
comments