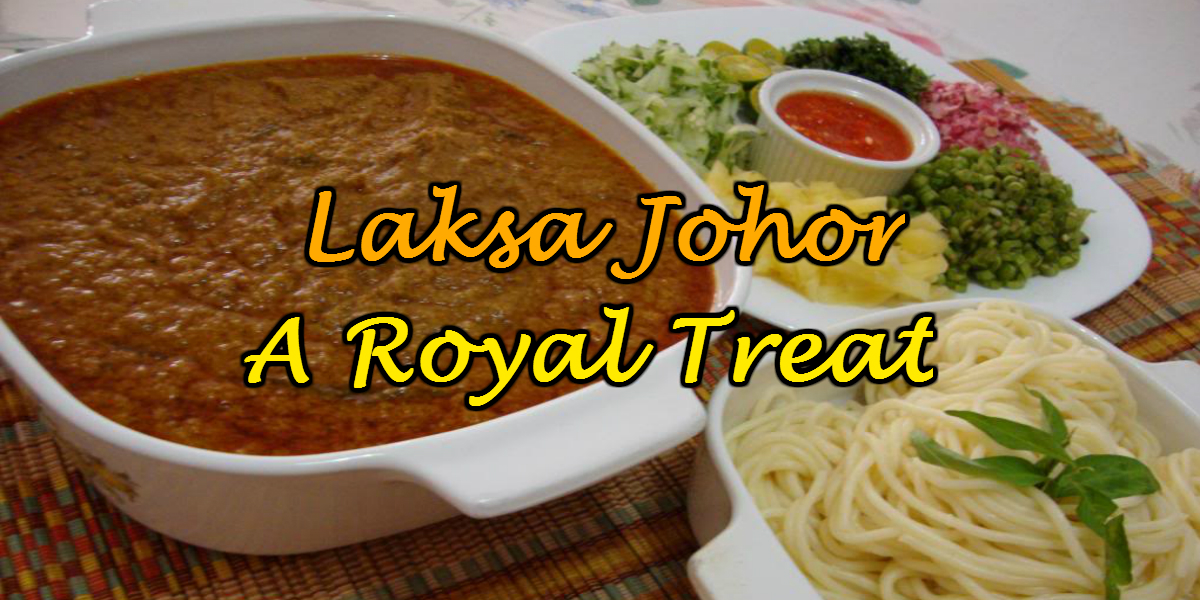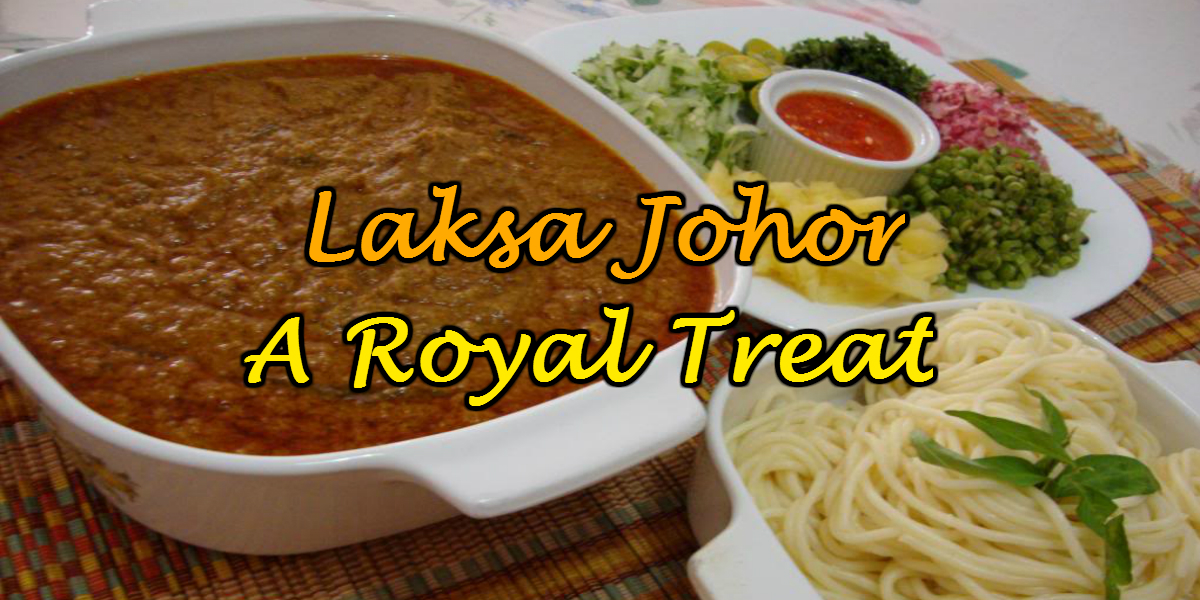 Laksa Johor | A Royal Treat
Whenever you visit a Malay houses in Johor, Laksa Johor will definitely be on the table. A popular dish in Malaysia, it has been associated with the Johor royal family since the reign of Sultan Abu Bakar at the end of the 19th century. 
This version of Laksa differs greatly from the popular Penang Laksa. The ingredient used is unique to this southern cuisine.
It only resembles Penang laksa in the kind of fish used but differs in everything else. Johor laksa has coconut milk, use kerisik, asam Gelugur, dried prawns, lemon grass, galangal and spices akin to curry.
The garnishing comprises slices of onion, beansprouts (taugeh), mint leaves, Vietnamese coriander or daun kesum, cucumber and pickled white radish. Sambal belacan (a kind of chili paste) is placed on the side.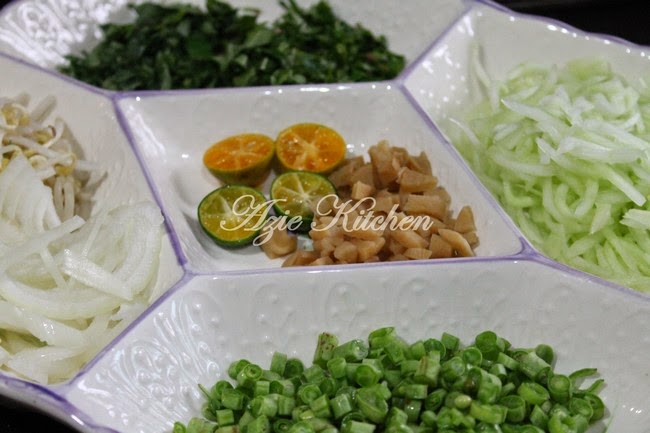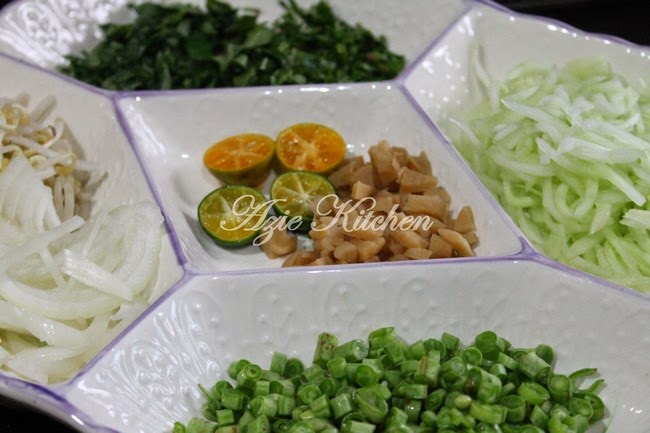 Finally, just before eating, freshly squeezed lime juice is sprinkled on the dish.
Unique to Johor laksa is its Italian connection – spaghetti is used instead of the normal rice noodles or vermicelli.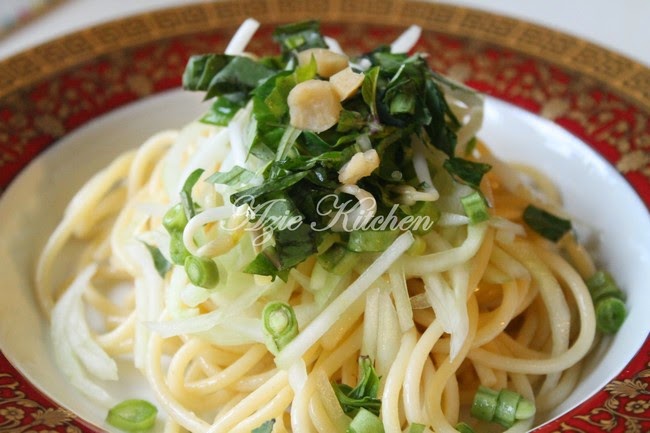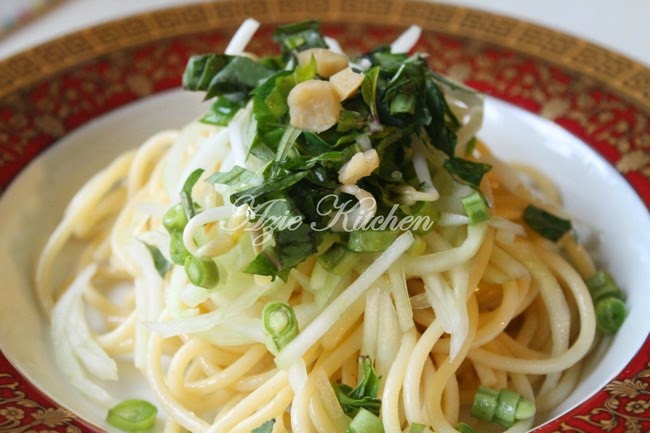 There is a curious tale behind its origins that is linked to a land very far from Asia.
It was said that Sultan Abu Bakar traveled to Italy often and there he tasted spaghetti bolognaise. Returning to Malaysia, he told his chef to modify the recipe with fish sauce. Since then, Laksa Johor is popular and has become a frequent dish for ceremonies. Now it's common at weddings or open house and is no longer palace food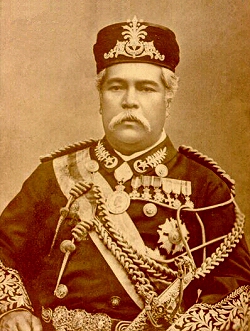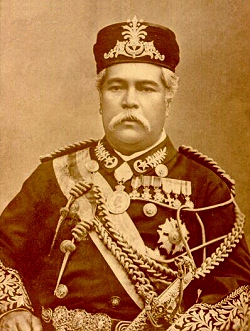 So remember this tale of Sultan Abu Bakar and Laksa Johor the next time you eat Laksa Johor at a kenduri! Spread the word around and let more people know of this dish that is unique to Johor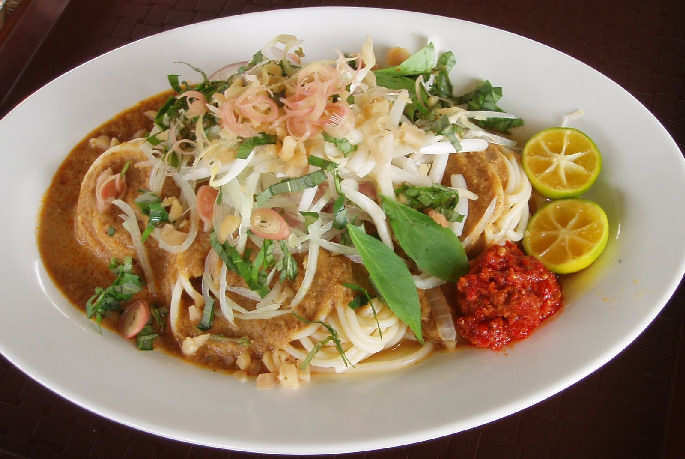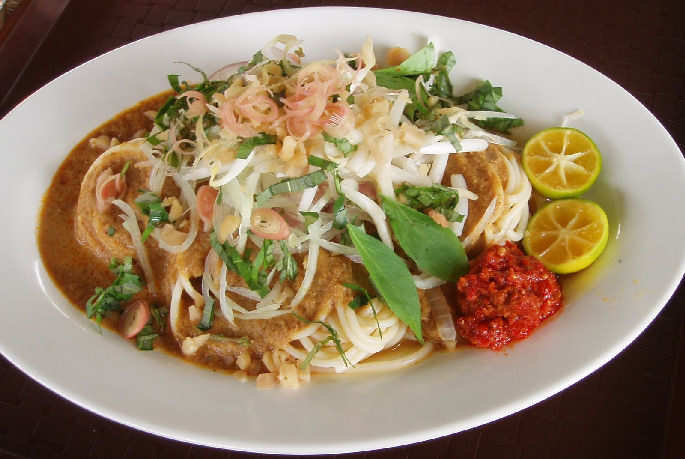 Comments
comments