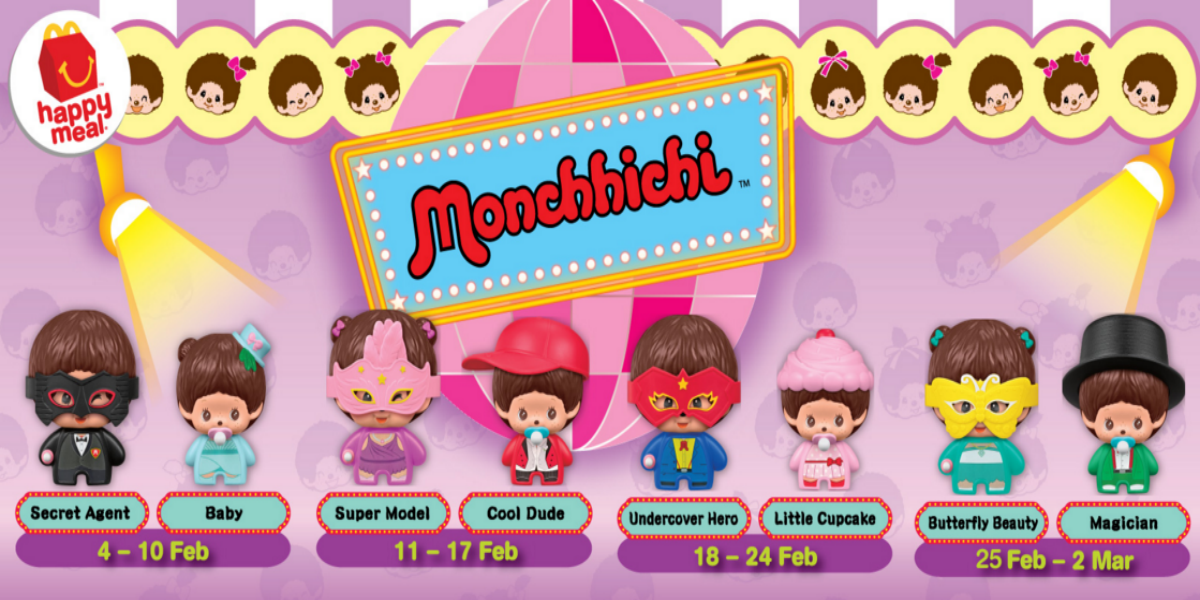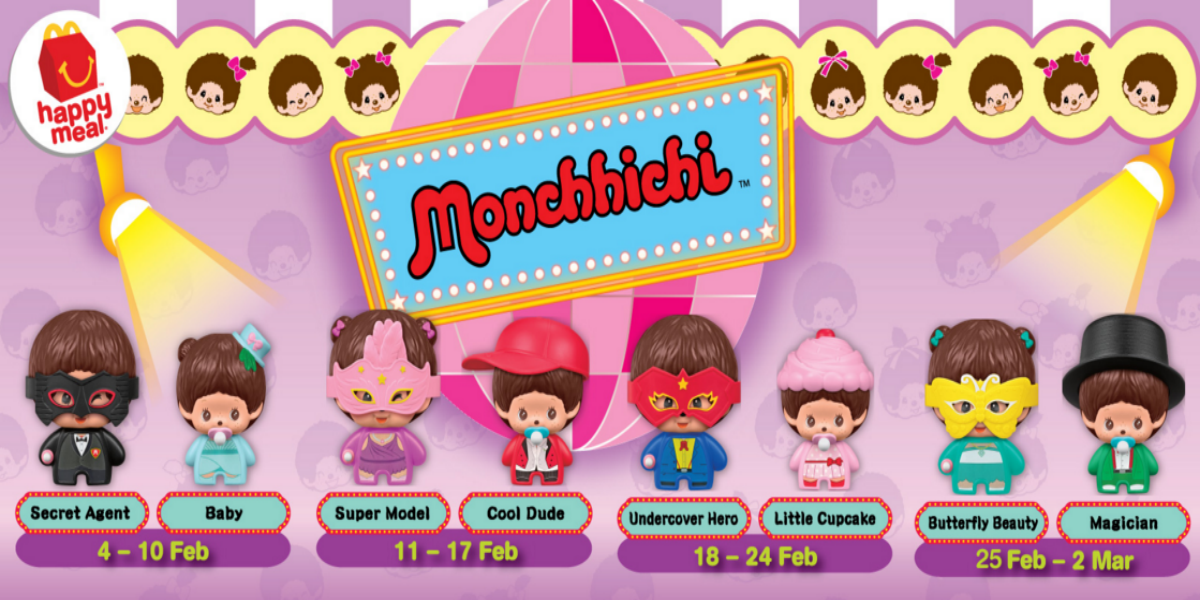 Get Ready Your McDonald's Toy Craze With Monchhichi
Malaysians are no stranger to the Happy Meal toys craze with the whole minion craze. In line with the Chinese New Year celebration of the year of the monkey, McDonald's is introducing a new series of Happy Meal toys. This time, McDonald's is reviving the 80s classic from the fairyland way above the clouds - Monchhichi.
Those of you from the 80s will recognise Monchhichi. Merely mentioning "Monchhichi" is enough to bring back floods of childhood memories. Its catchy intro song was truly a joy because "Monchhichi means Happiness!". This makes Monchhichi the perfect characters to add a touch of happiness in every Happy Meal box! Get your child a happy meal today and let them have a taste of childhood from the 80s.
McDonald's will be having two new designs every week. Promotion last from 4th February to 2nd March 2016. The Monchhichi Happy Meal Toys are available at McDonald's Malaysia nationwide from 4th Feb 2016 onwards. Collect them all today! While stocks last only.
Comments
comments