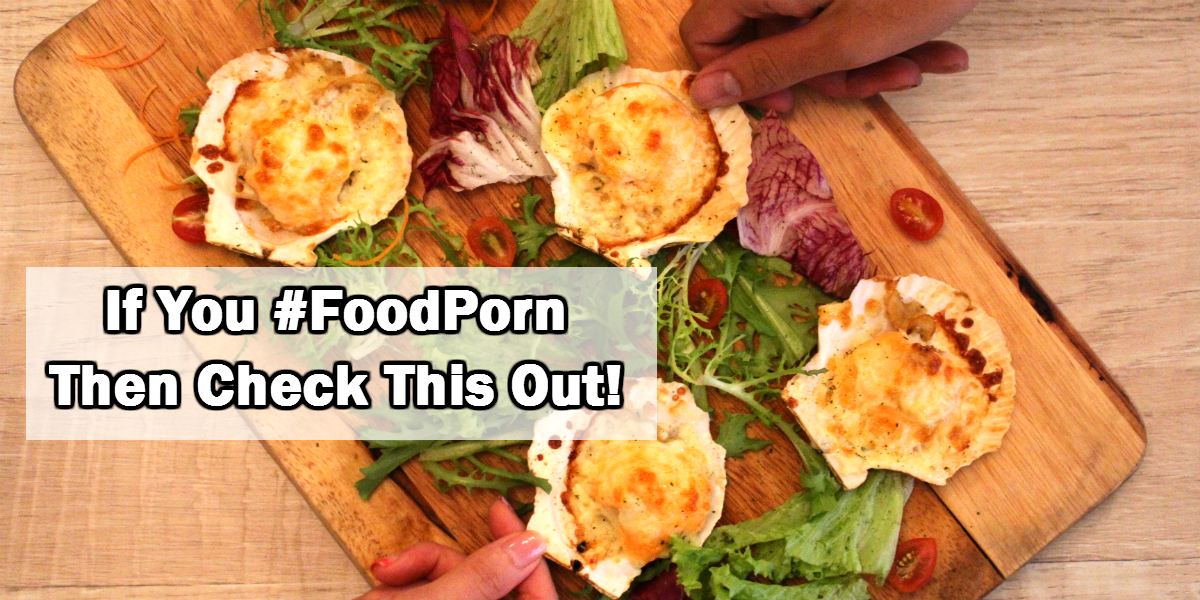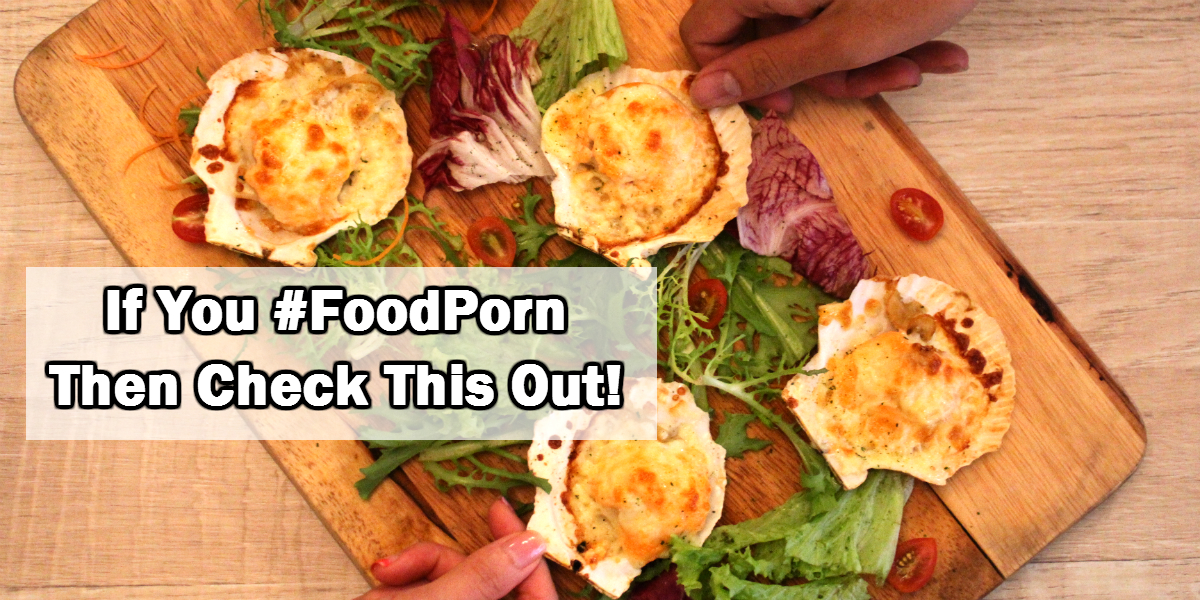 If You #FoodPorn Then Check This Out!
If you love food then food porn is the kinda stuffs that you will love. I don't even know how this hash tag first got into use. Everywhere you go, you're likely to be surrounded by people taking photos of their food. Don't bother judging them — if you make it to any of these places, you'll want to take a photos, too. Here's some of the sexiest food that is trending on Instagram lately, check them out!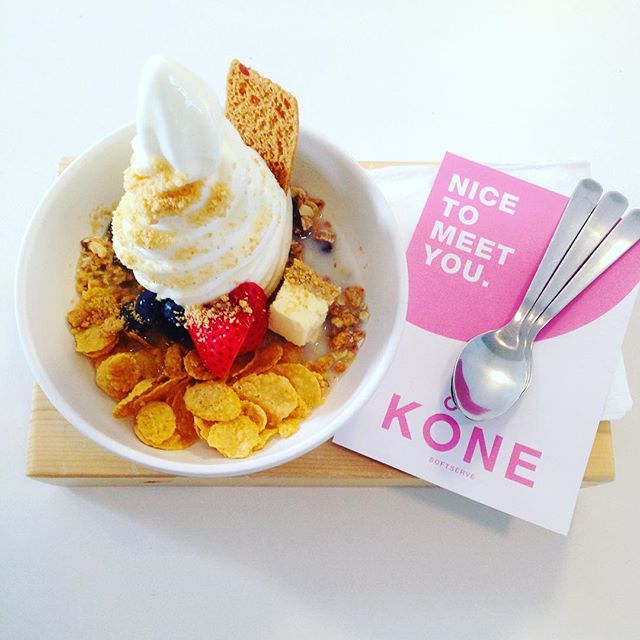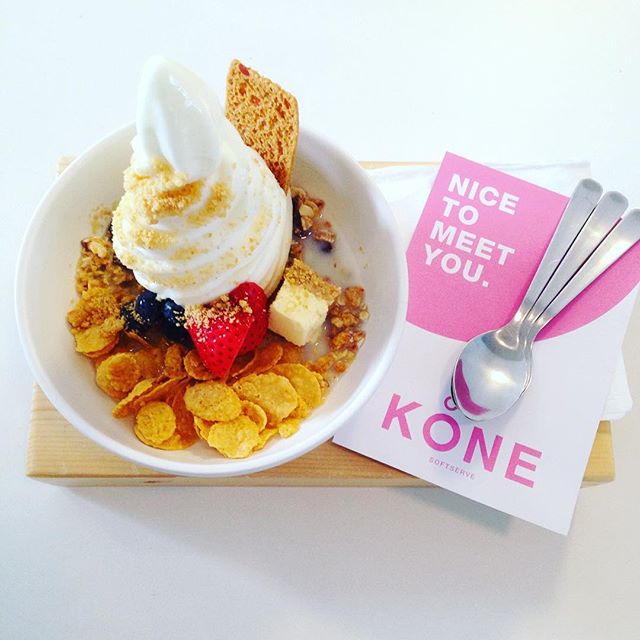 Made popular by McDonald's, soft serve has evolve to more than just a cone with ice cream on top. Nowadays, you can even have soft serve for a breakfast, just throw in some cereals, cheese, donuts and berries. Here you have your very own instagrammable soft serve breakfast!
Try it at: Koone
Address: 30, Jalan Dhoby, Bandar Johor Bahru.
Opening hours: Mon-Thu 1:00 pm - 10:00 pm | Fri-Sun 12:00 pm - 11:00 pm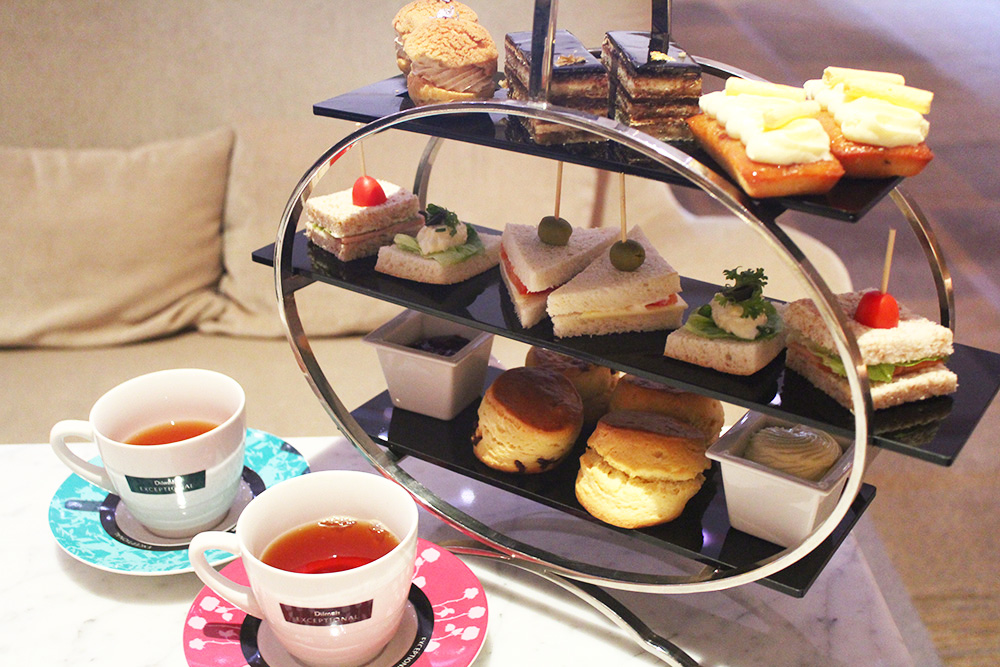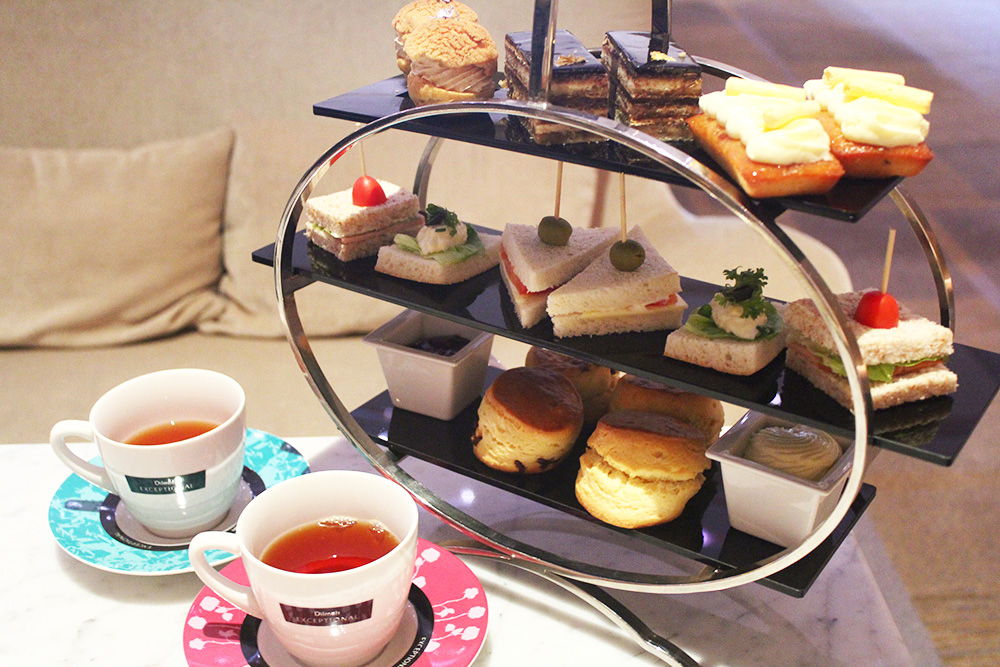 What better way to have spend the afternoon with your girl friends than having high tea together?! Take your time and catch-up with your friends while enjoying scones and English tea. But most of all, remember to update your instagram!
Try it at: Axis Lounge, DoubleTree by Hilton
Address: 12, Jalan Ngee Heng, 80000 Johor Bahru
Opening hours: 3pm~6pm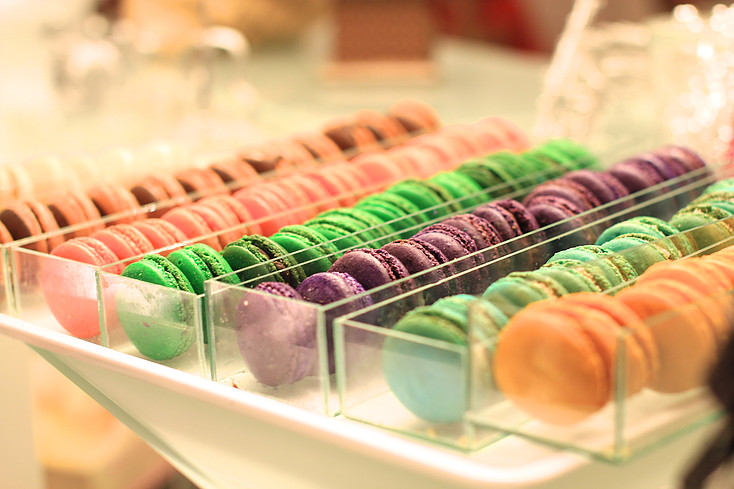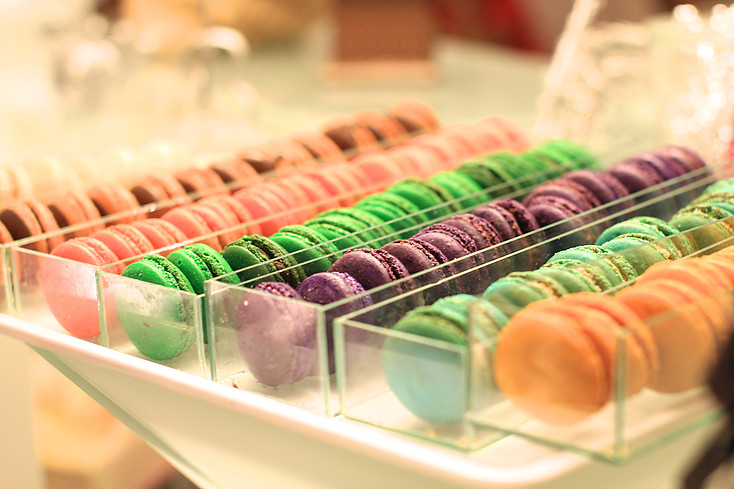 THE macaron is the anti-cupcake. A cupcake comforts. A macaron teases. Dainty, nearly weightless, it leaves you hungrier than you were before. It is but a prelude to other pleasures. Your slacker boyfriend gives you a cupcake; your lover gives you macarons.
Try it at: Passionfood Cafe & Bakery
Address: 71, Jalan Serampang, Taman Pelangi, Johor Bahru.
Opening hours: 12.00pm ~ 11.00pm (Closed on Monday)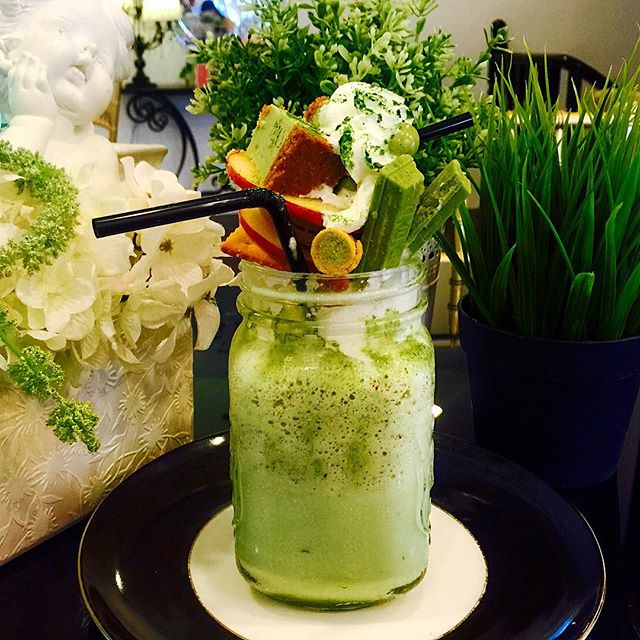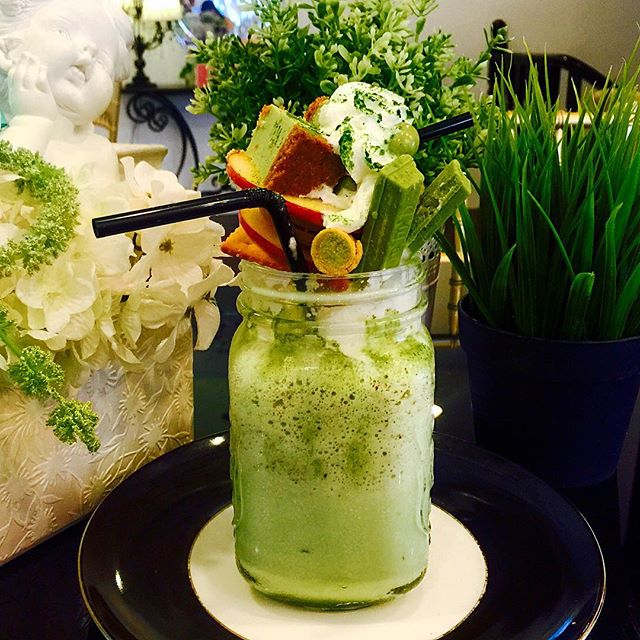 The Mammoth Milkshake originally started in Australia but the Kangaroo has since landed in Bolehland and has taken us by storm. The first few weeks when it was first landed, instagram was just flooded by photos of these giant milkshake that can almost made up for a meal with donuts and oreo toppings, that is of course if you're able to finish it!
Try it at: J.C. Cafe
Address: 39, Jalan Serampang, Taman Sri Tebrau, Johor Bahru.
Opening hours: 12.00am ~ 10.00pm (Closed on Wednesday)
5. Burger (With melted Cheese)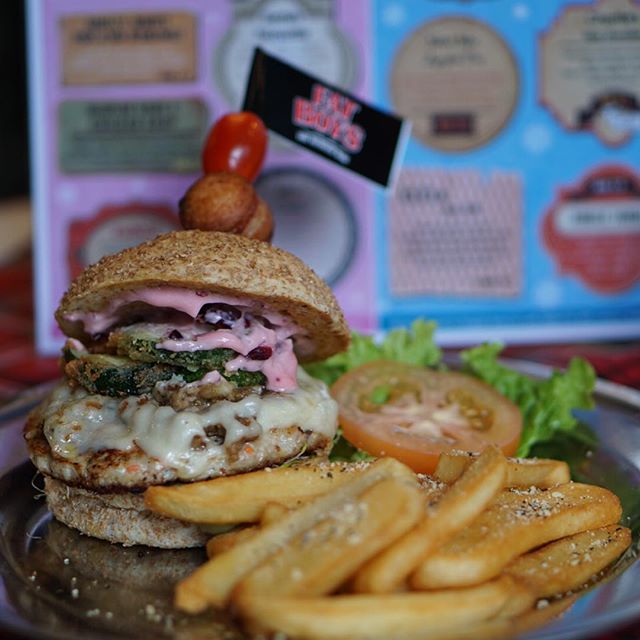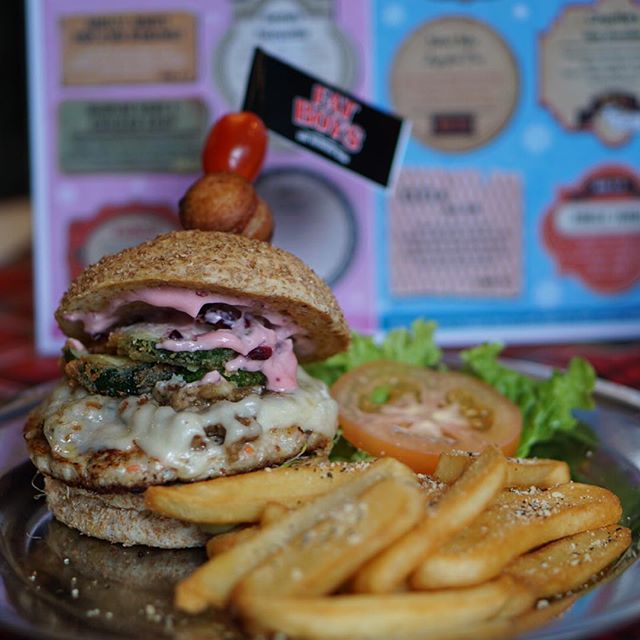 Look at those melted cheese! Some burger joint now offers custom made burger with just simple steps to follow, be sure to request for extra cheese and patty! So sinful yet it felt so good.....
Try it at: FATBOY's Burger Bar
Address: 59 GRD FLR, Jalan Sutera Utama 81300 Skudai Johor Darul Takzim
Opening hours: Mon to Thurs 5:00pm to 12:00 midnight | Fri to Sunday 12:00 noon to 12:00 midnight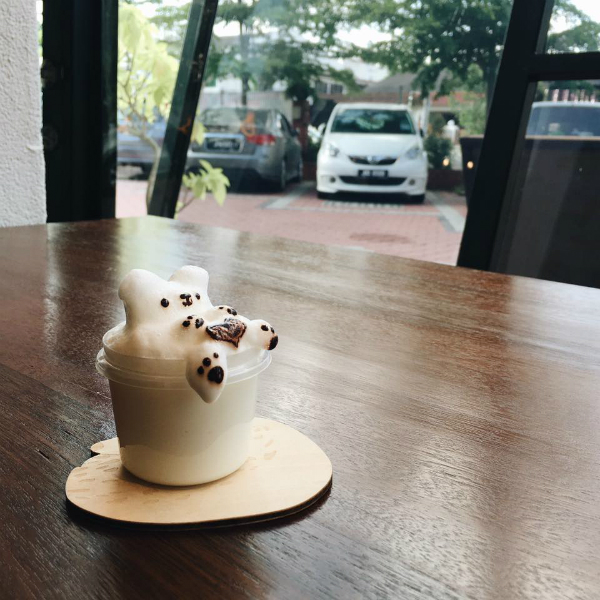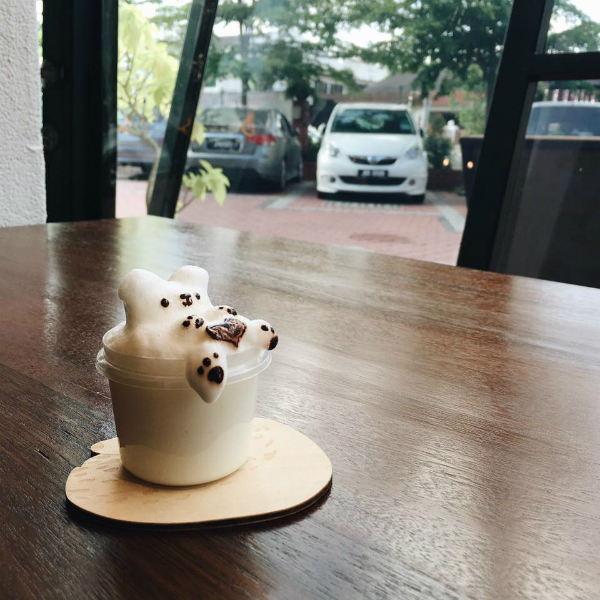 Latte art itself is already a hipster kinda thing but with a 3D latte art, the coolness just got amplified three fold! Not to mention the ultra-cool cafe design that brought "hip" to a whole new level....
Try it at: Sweet Blossom Coffee Roasters
Address:28, Jalan Maju, Taman Pelangi, Johor Bahru
Hours: 8.00am ~ 6.00pm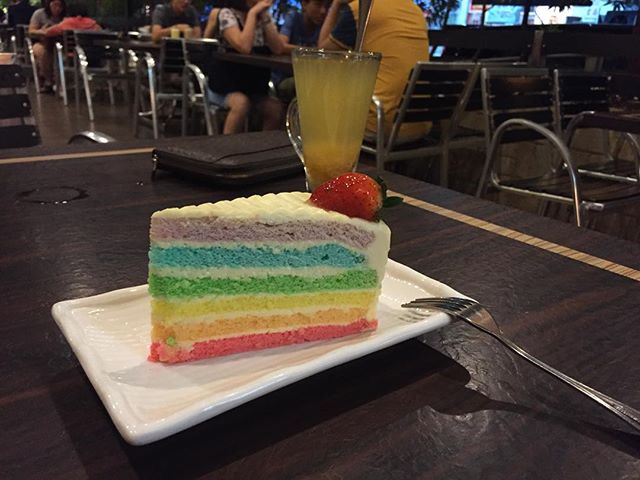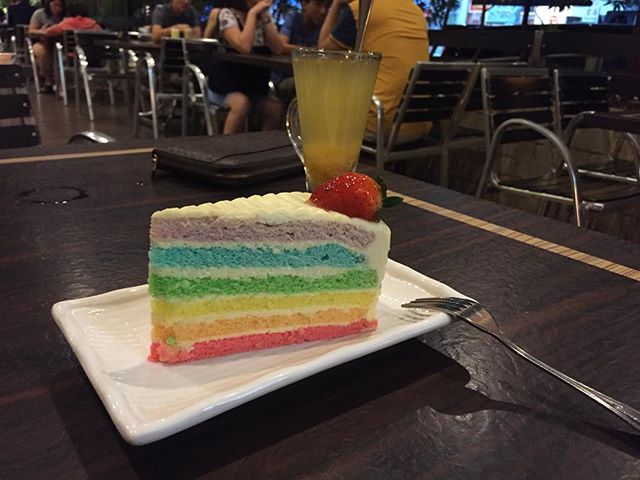 Someone commented that this cake should be named LGBT cake but whether you agree or not, this is a brilliant creation of multi-coloured layers. But pretty or not, just get your phone take the picture and eat it up!
Try it at: Moonlight Cake House
Address: No.77, Jalan Sutera Tanjung 8/3, Taman Sutera Utama,81300 Skudai, Johor.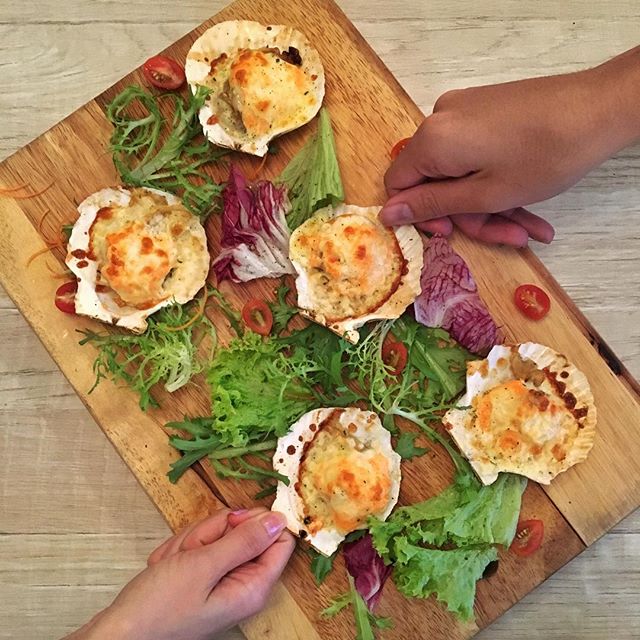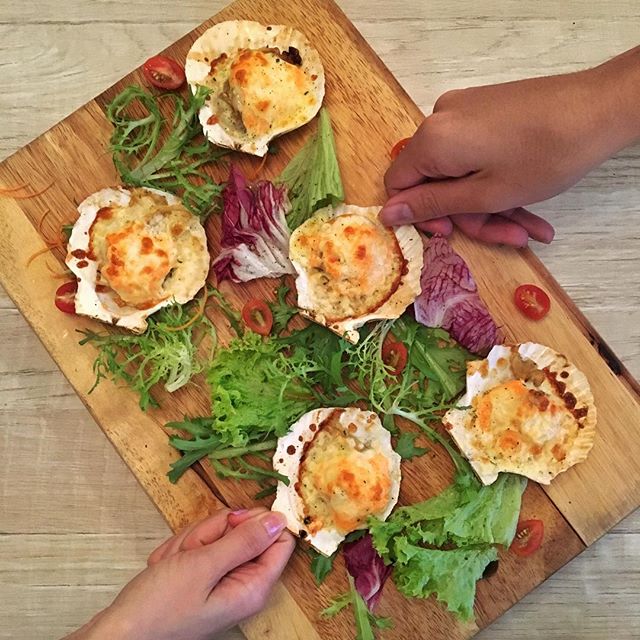 Whether is that gigantic King Crab or that braised abalone that you've eaten during Chinese New Year, let's just admit that all of us love to upload seafood platter on Instagram! Malaysians simply can't resists the temptation of seafood!
Try it at: Gran Fiesta
Address: PTD 12478, Lot 5504 & 5505, Jalan Ibrahim Sultan, 80300 JB
Hours: 12pm ~ 1am
After taking all these beautiful photo, don't forget to taste the food yourselves! Most importantly, never sacrifice delicious food (melted, turns cold) just to get a cool photo!
Comments
comments