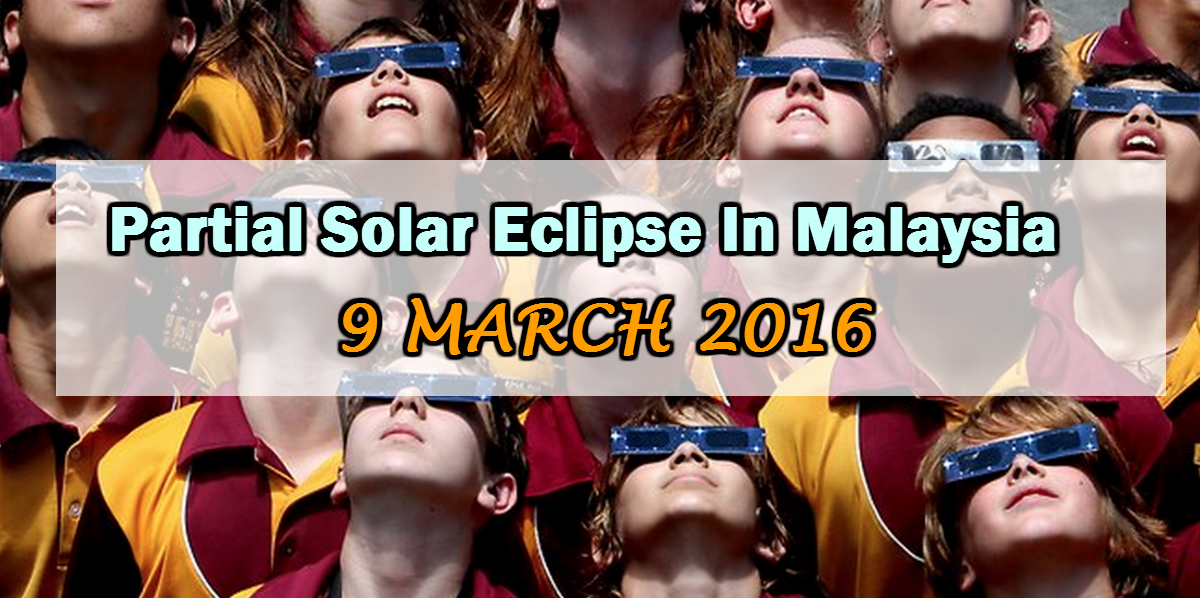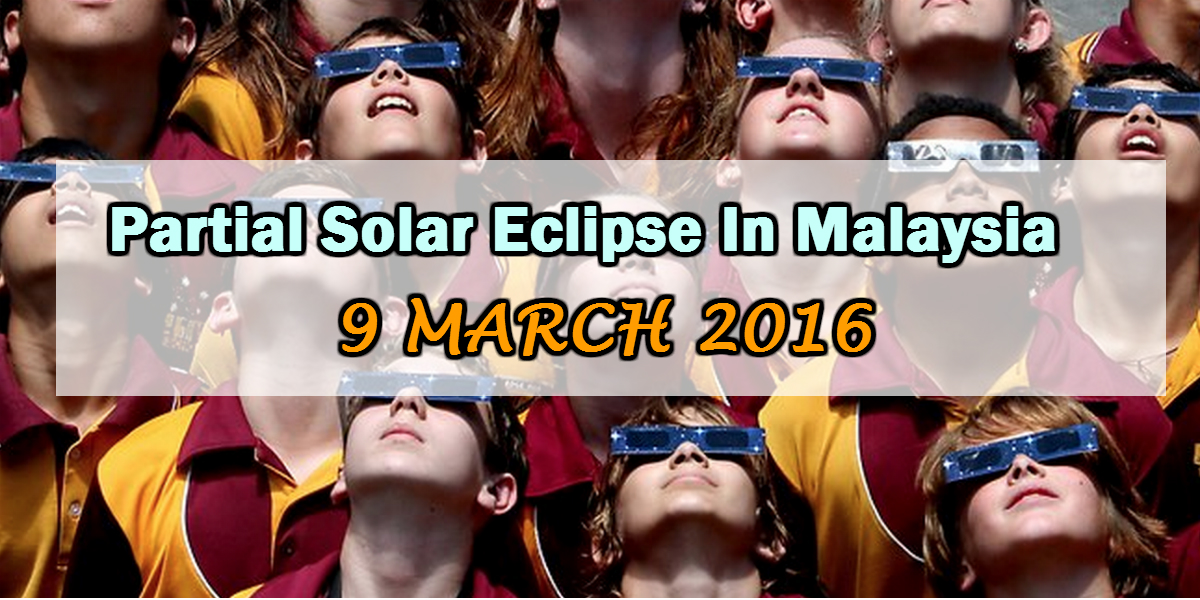 Partial Solar Eclipse In Malaysia – 9 MARCH 2016
In Malaysia we will be able to see the Moon obscuring approximately 87% of the Sun in Sarawak and the Southern region of Peninsular Malaysia and it occurs in the morning during sunrise. The Moon obscuration was decreasing to the Northern region of Peninsular Malaysia and Sabah.  People in Malaysia will be able to observe a partial solar eclipse from 7:30 a.m. until 9:30 a.m. in the morning. 
In general, a solar eclipse occurs when the Moon passes between the Sun and the Earth so that the Sun is wholly or partially obscured. This can only happen during a New Moon, when the Sun and the Moon are in conjunction as seen from the Earth (Figure 3).


Figure 3: Geometry of Solar Eclipse
Note:Umbra – The darkest part of a shadow
Penumbra - The region in which only a portion of the occulting body is obscuring the light source
Partial solar eclipse will begin at approximately 7:24 a.m. in Malaysia when the Moon appears first touches the Sun's disk. This is called the "first contact" where the partial phases of the eclipse start. Most observers will not be able to visually detect the eclipse at this instant because the Sun is so bright.
The eclipse can only be seen when the Moon slowly covers the Sun to form a gibbous shape until the maximum obscuration occurs at approximately 8:24 a.m. At its final contact of approximately 9:31 a.m., the Moon's shadow will slowly disappear.
Local circumstances of the eclipse for a number of cities in Malaysia are listed in Table 1.  Figure 4 shows what we can see from Kuala Lumpur.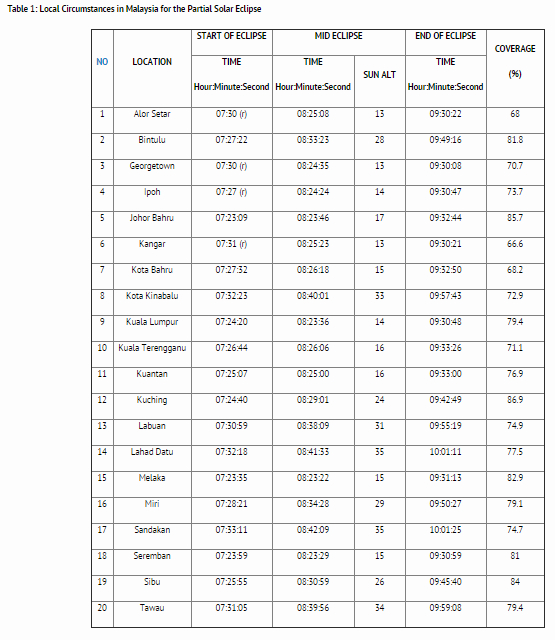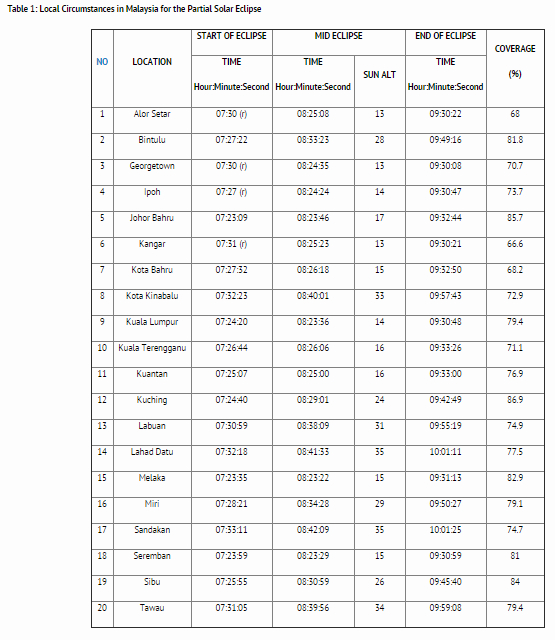 Note:
r - Eclipse event is already in progress at sunrise
Coverage – The Percentage of the Sun's area obstructed by the Moon during Mid Eclipse
Altitud – The Sun's altitud during maximum of eclipse.
Sun Alt – Sun's altitude (in degrees) at mid eclipse


Watch the live webcast of the Partial Solar Eclipse from 7:24 a.m. until 9:31 a.m. on the 9th of March 2016 at www.angkasa.gov.my. 
If you miss this event, you will need to wait until the 26th of December 2019 for another Partial Solar Eclipse to happen again in Malaysia.
IMPORTANT REMINDER:
* PLEASE DO NOT LOOK DIRECTLY TO THE SUN WITHOUT USING ANY SAFE FILTERS SINCE IT HAS THE POTENTIAL OF PERMENANTLY DAMAGING YOUR EYES.
* THE VISIBILITY OF THE PARTIAL SOLAR ECLIPSE WILL ULTIMATELY DEPEND ON THE WEATHER CONDITION OF THAT PARTICULAR DAY.
For more details, click here.
Source: National Space Agency
Cover photo: sunnlight.com
Comments
comments