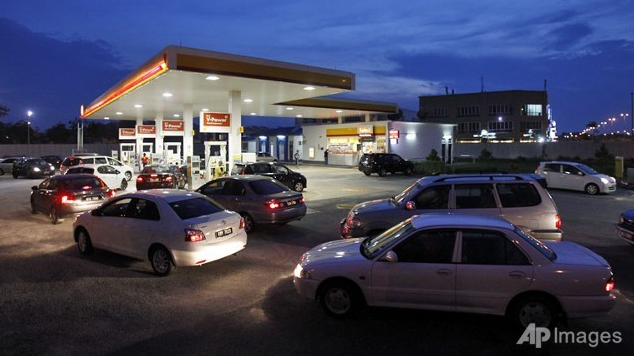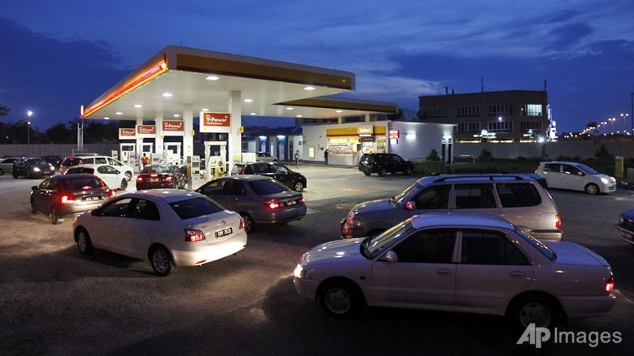 RON95 price will follow market price as of Dec 1, said Domestic Trade Cooperative and Consumerism Minister Datuk Hasan Malek today.
The price of RON95 and diesel would be set according to prevailing global market prices during November, Hasan said.
The change is due to global crude oil prices being below that charged at Malaysia fuel pumps, he added.
Pressure on the government to have RON95 price to be on a managed float, similar to RON97, rose sharply since the premium fuel price was cut on Wednesday by 20 sen per litre to RM2.55.
At RM2.30 per litre currently, RON95 price differential to the premium fuel is just 25 sen and it is understood that internal government policy is to have at least 30 sen difference between the two fuels.
As reported by The Rakyat Post, analysts expect RON95 price to be cut to RM2.10 per litre – reverting to the level before early October this year – while RON97 falls to RM2.40 per litre.
With the managed float pricing regime, it also seems unlikely that the new petrol and diesel card scheme being mulled to channel subsidies to lower income groups will be implemented.
The change from Dec 1 also raises the possibility that petrol and diesel may by subject to the 6% Goods and Services Tax (GST) come April 1.
Source: The Rakyat Post
Comments
comments