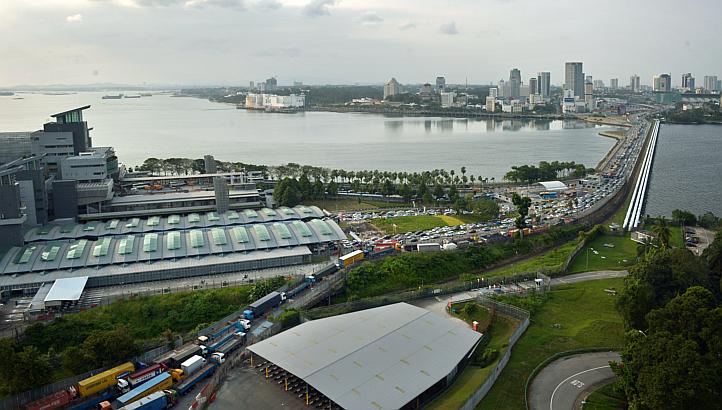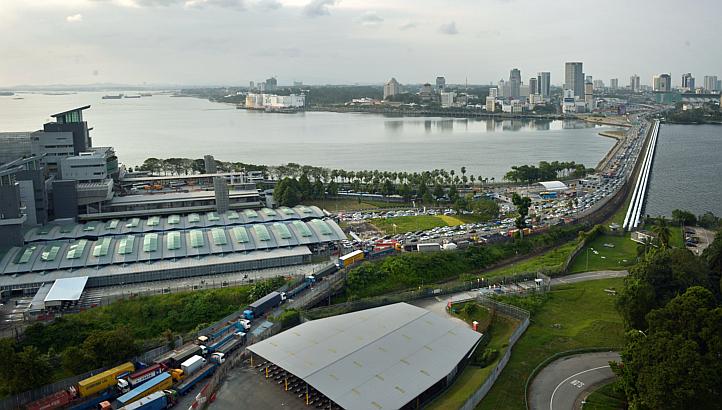 JOHOR BARU – Johor will not object if the Government decides to impose a levy on Singaporean cars entering Malaysia.
State Public Works, Rural and Regional Development Committee chairman Datuk Hasni Mohammad said besides a token toll charge, Singaporean cars entering the state capital currently do not have to pay any fee.
He said the proposal to impose a levy on these cars, which had been forwarded by Johor to the Federal Government, was reasonable at RM50 (S$20)per vehicle due to Singapore's favourable exchange rate against the Malaysian ringgit.
"Personally, I see that the fee will not be a burden for Malaysians working in the republic or Singaporeans coming into Johor Baru regularly," he said in an interview here yesterday.
The proposal, added Hasni, was not new as the previous state administration had made a similar suggestion, adding that this was merely "a follow-up".
The previous administration, he said, had decided to propose the levy due to the high volume of Singaporean cars using the country's roads and infrastructure.
The money collected could be set aside to help maintain the roads in the state, he pointed out.
"They (Singaporeans) have caused many problems, especially traffic congestion in the city centre," he said.
In 2006, the Government had decided that a fee – probably about RM20 – would be levied on cars from Singapore and Thailand to offset some of the petrol subsidy lost to these vehicles. However, this proposal was never carried out.
Hasni said it was unfair for the Singaporean government to impose a fee for any Malaysian-registered vehicles entering the island and to even increase this beginning Aug 1.
On Tuesday, Singapore's Land Transport Authority had announced an increase for its Vehicle Entry Permit and Goods Vehicle Permit beginning Aug 1, which would see foreign-registered cars having to pay S$35 per day, up from S$20.
Source: Asia One
Comments
comments