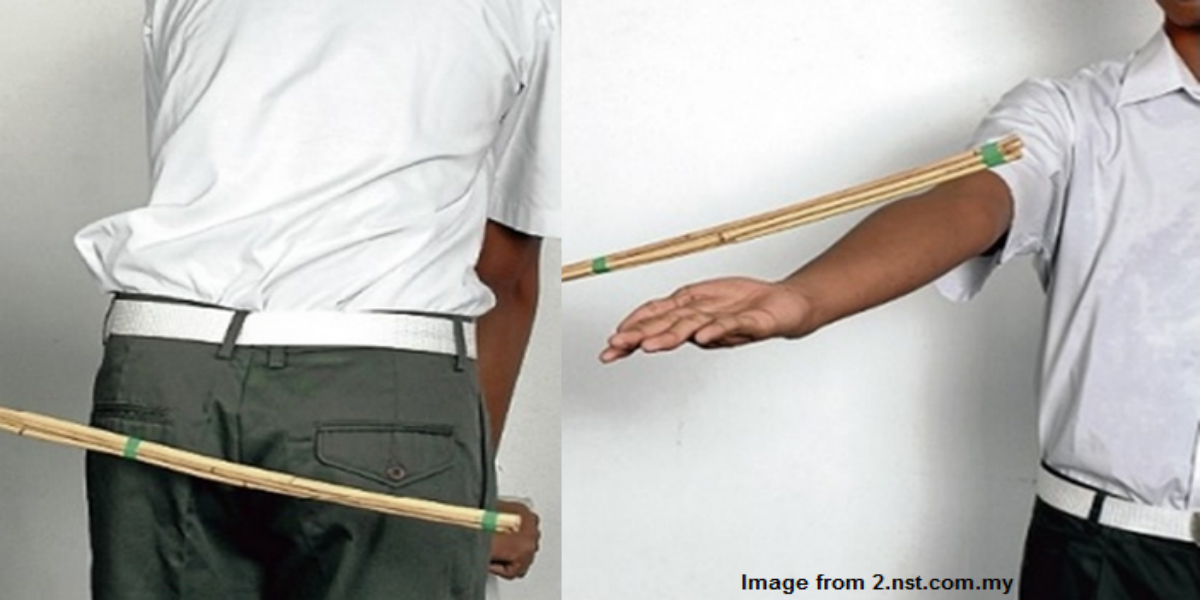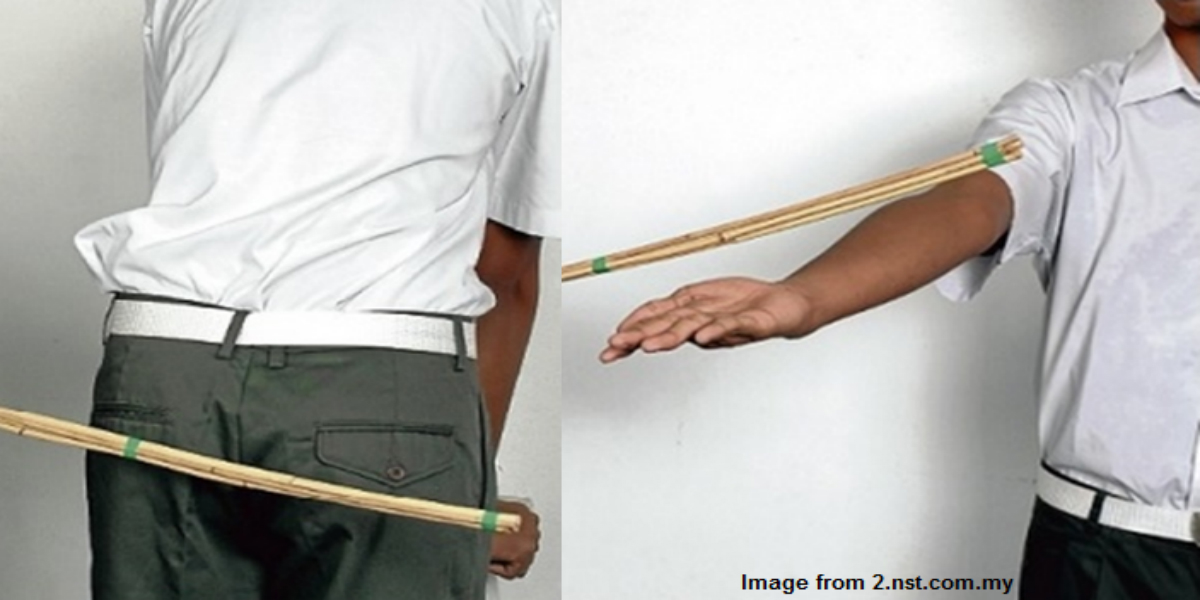 Teacher Put Ad In Paper To Apologize For Caning Pupil
It was reported that a teacher placed an apology notice in the China Press for three days to say sorry for punishing a Year One pupil.
The apology notice was published as below: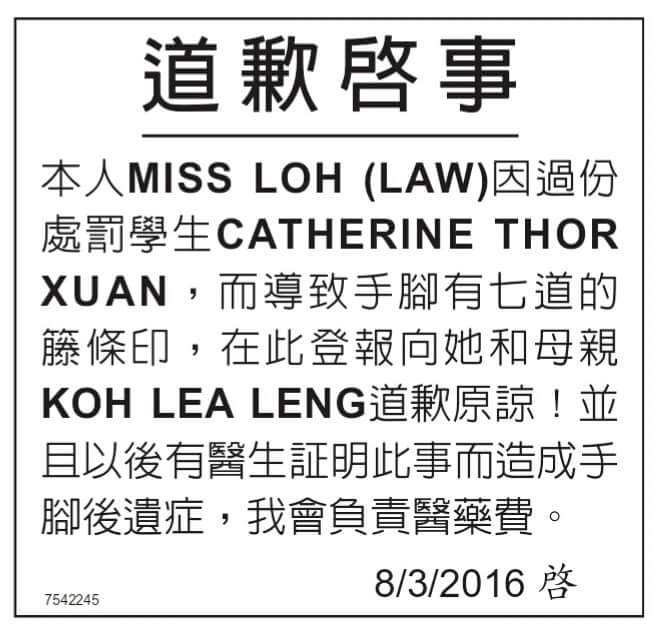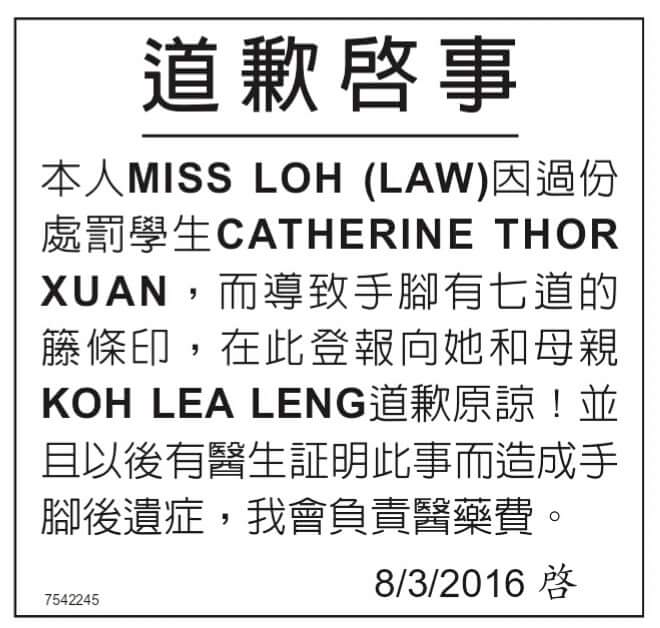 Translation:
I, Miss Loh (Law), apologize for punishing my student Catherine Thor Xuan, causing 7 caning marks on her limbs. I publish this notice to apologize to Miss Catherine and her mother, KOH LEA LENG. I would bear the medical cost if there was any proven future injury suffered by the child caused by the caning.
8/3/2016
The notice caused a stir, especially among those in the education sector, after it was published on Tuesday.
The reaction was mixed, with some slamming the teacher for caning the girl and others criticising the child's parents.
When contacted, the teacher said she had reached an agreement with the student's family to settle the case by placing the notice, and declined to comment further.
Loh is a tuition teacher in Johor Baru, according to China Press.
Asked for comment, United Chinese School Teachers' Asso­ciation (Jiao Zong) chairman Ong Chiow Chuen said it was not pro-per to ask a teacher to place an apology notice, Guang Ming Daily reported.
Ong said he had no details of the case but said parents could complain to headmasters or the education department if they disagreed with punishment by teachers.
Comments
comments