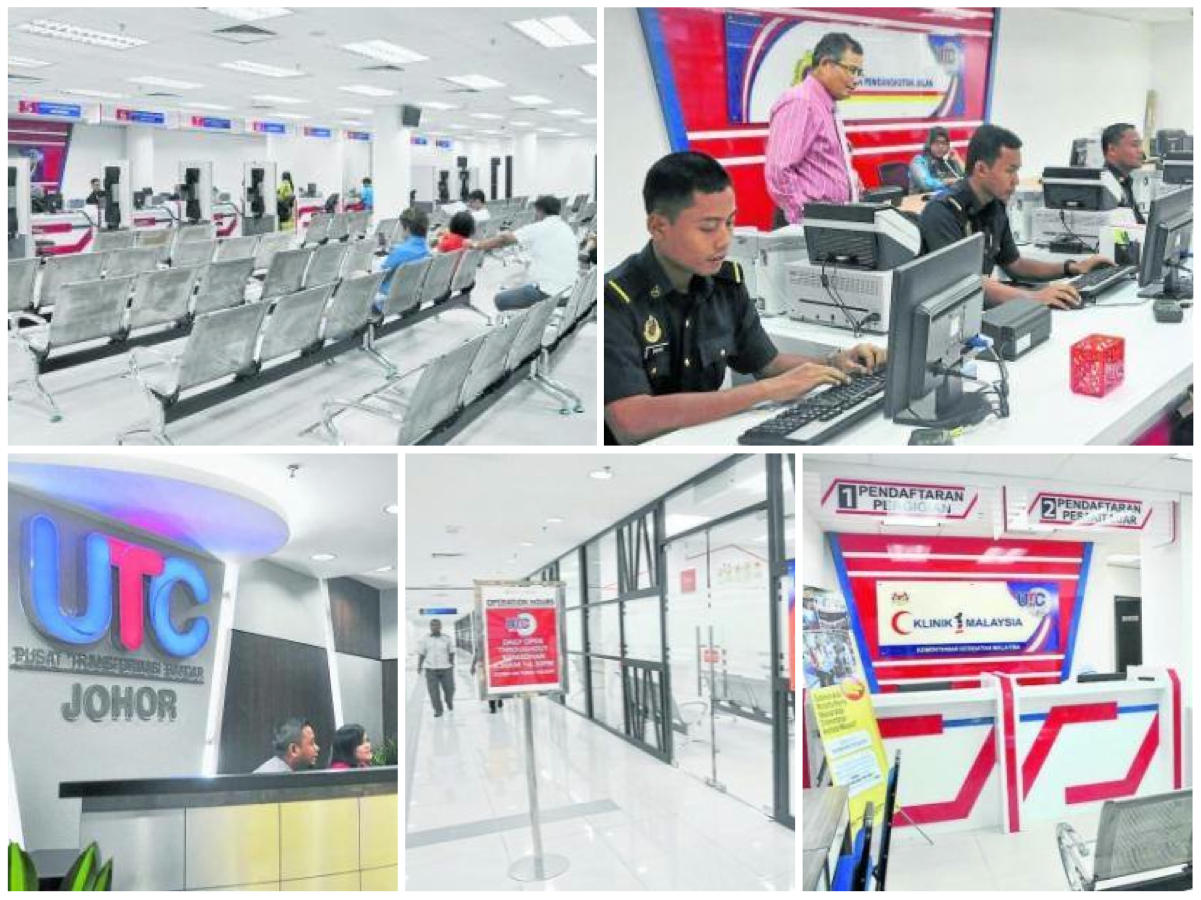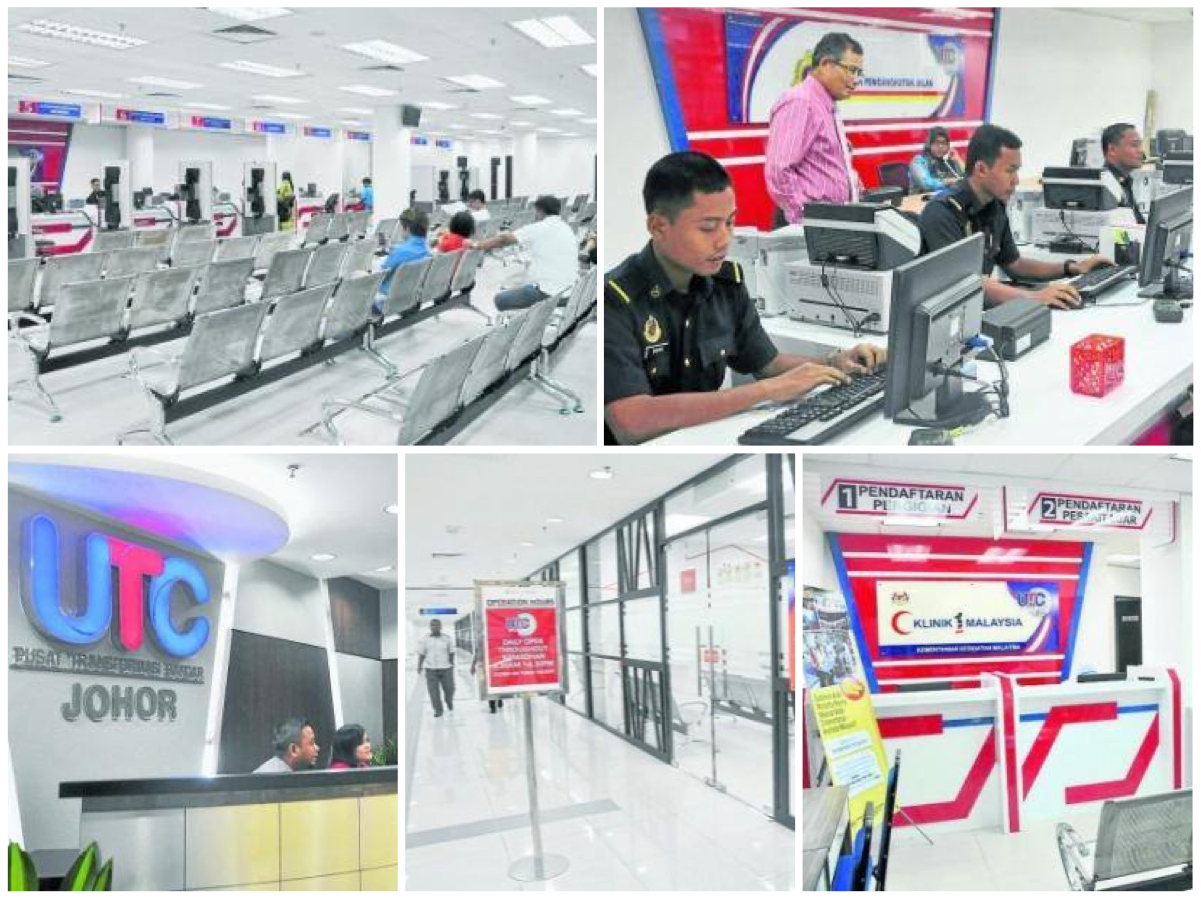 No more long drives to Setia Tropika. Get it all done in downtown JB!
UTC Johor Bahru is officially opened at [email protected]! It is a one-stop centre for the public to carry out transaction with government departments and the private sector in a strategically-located building. Save time without having to go into multiple government buildings. Make your passport/IC, pay your tax & more at UTC!
9 counter; Opens 7 days a week
Normal: 8.30am to 10pm
During Ramadan Period: 8.30am to 5.30pm
Complete list of government agencies in UTC
Police; 1Malaysia Clinic; Inland Revenue Board; Social Security Organisation (Socso); the Labour Department; Immigration Department; Women, Family and Community Development Ministry; National Registration Department; National Procurement Department (e-Perolehan); Majlis Amanah Rakyat (Mara); Ministry of International Trade and Industry (MiTi); Land Public Transport Commission (SPAD); Road Transport Department (RTD), The Entrepreneur Fund (Tekun); Amanah Ikhtiar Malaysia (AIM); Perbadanan Usahawan Nasional Bhd (PUNB) and the Youth and Sports Ministry.
Complete list of Johor state government agencies in UTC
Johor Education Foundation (YPJ), Land and Mineral Office, Johor Baru City Council, Johor Religious Council (MAIJ), Johor Religious Department (JAIJ) and the State Government Secretary's Office. There is also a public library.
List of NGOs, GLCs & Private Firms in UTC
Kedai Rakyat 1Malaysia, Post Malaysia, SME Bank, Agro Bank, Tabung Haji, Telekom Malaysia, Indah Water Konsortium (IWK), Syarikat Air Johor (SAJ), and Tenaga Nasional Bhd (TNB).
Source: NST
Comments
comments