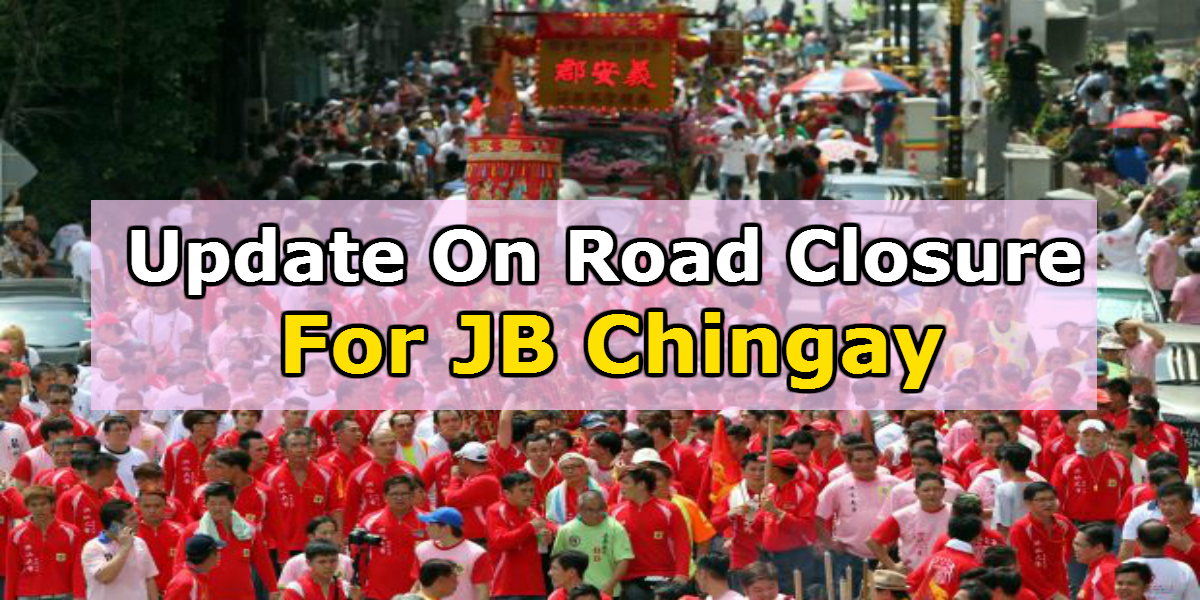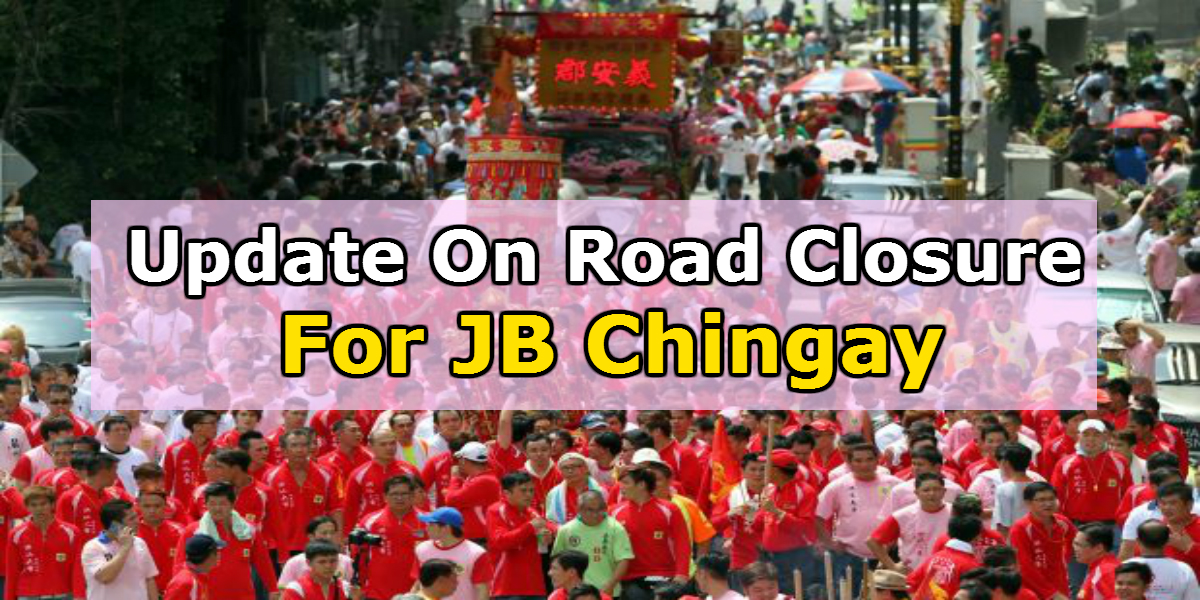 Update On Road Closure For JB Chingay
At least 15 roads around Johor Bahru City will be closed to accommodate JB Chingay 2016 which will be held on Sunday night.
Johor Special Branch chief Datuk Ramli Hassan said the road closures were to avoid congestion in the city centre as the event had previously involved hundreds of thousands of participants and spectators from Malaysia and abroad.
Below are the newest updates on the roads that will be closed:
➨ 26/2/2016 – Friday (10.30am ~ 1.30pm)
Jalan Gereja
Jalan Tun Razak
Jalan Ulu Air Molek
Jalan Yahya Awal
Jalan Ayer Molek
Jalan Susur Ibrahim
Jalan Wong Ah Fook
➨ 27/2/2016 – Saturday (8.30am ~ 2.30pm)
Jalan Ngee Heng
Jalan Tun Razak
➨ 28/2/2016 – Sunday (3.30pm ~ 5.00pm)
Jalan Gertak Merah/ Jalan Dato Menteri intersection
Jalan Ayer Molek
➨ 28/2/2016 – Sunday (5.00pm ~ 3.00am next day)
Jalan Sungai Chat/Jalan Abu Bakar traffic light junction
Jalan Ayer Molek/Jalan Gertak Merah
Jalan Dato Onn/Jalan Ayer Molek traffic light junction
Jalan Wong Ah Fook
Jalan Meldrum
Jalan Siu Nam
Jalan Siu Chin
Jalan Tun Sri Lanang U-Turn
Jalan Station
Jalan Abu Bakar
Susur Lingkaran Dalam/Jalan Abu Bakar
➨ 29/2/2016 – Monday (9.ooam ~ 12.00pm)
Jalan Tun Razak (Skudai-bound)
Jalan Ngee Heng (in front of Wisma Maria)
Jalan Trus (procession of five temples from Xing Gong temple to Johor Ku Miao temple against the flow of traffic)
Alternative routes: (Starting from 4.00pm)
1. Singapore via Causeway – Jalan Skudai - Inner Ring Road – Jalan Skudai (Pantai Lido)
2. Singapore via Causeway – EDL – Kota Tinggi - Kuala Lumpur
3. Jalan Datin Halimah – Jalan Kolam Air – Jalan Thompson – Jalan Abu Bakar
4. Kota Tinggi – EDL – Susur Jalan Abu Bakar – Inner Ring Road
*Disclaimer: All information is correct at time of publication.
Comments
comments