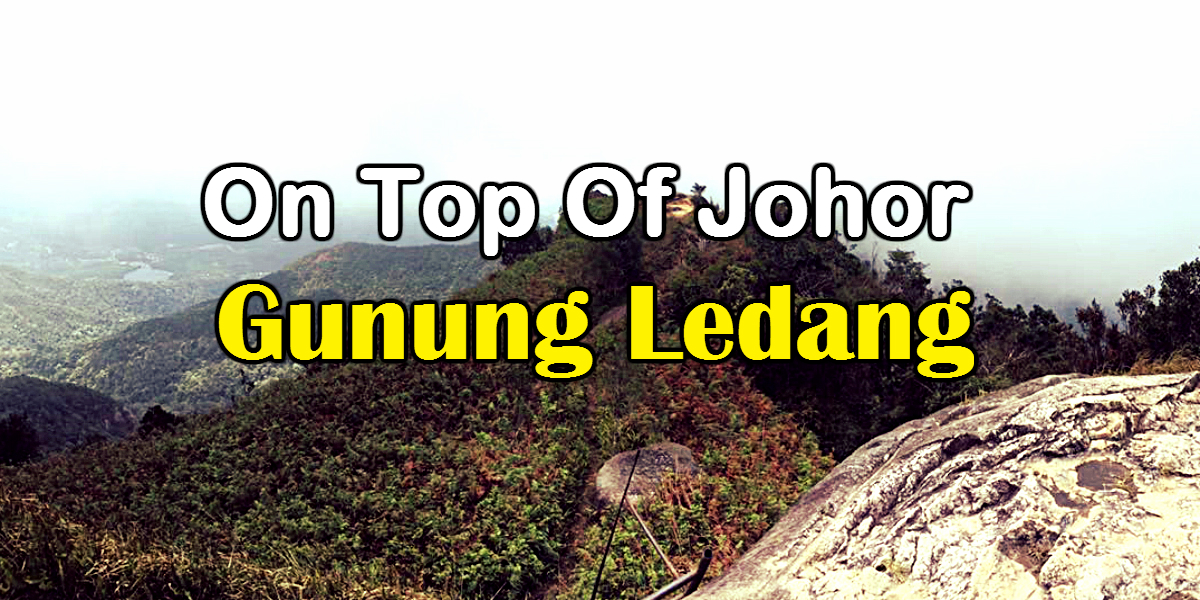 On Top Of Johor: Gunung Ledang
Gunung Ledang, also known as Mount Ophir is a mountain situated in the Gunung Ledang National Park. The mountain stands at 1276m and the summit is located between the border of Muar and Malacca.
So last Sunday, I decided to try out this mountain along with 3 other friends from Klang Valley. We met up in Segamat which is around 40km from Gunung Ledang NP. We stayed overnight at my grandmother house in Segamat and set off to Gunung Ledang NP the next morning.
We had already made our booking in advance. (note that hiring a guide is now mandatory) The road to Gunung Ledang NP has just been resurface so you can pretty much reach there in half an hour. Just make sure to turn in the correct entrance (entrance B) as there are two entrance: one that leads to Gunung Ledang Resort (entrance A) and another which will lead you to the park office (entrance B).
After arriving at the park, we head straight to the office and get our payment done. Our guide for the day was Mr. Zul, a full time guide from Jementah (a nearby town). Together with him was his assistant, a trainee guide. Zul gave us a detailed briefing of all the checkpoints along the way and the approximate duration between each checkpoint. We were told that Gunung Ledang is the 6th hardest mountain to climb in Malaysia with Gunung Tahan being the hardest to climb.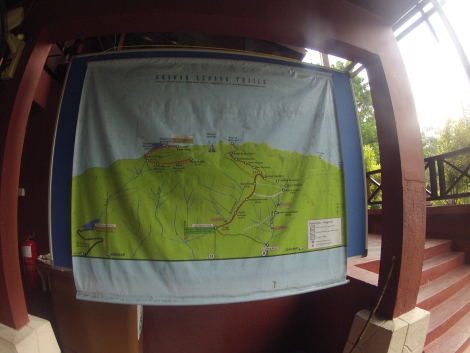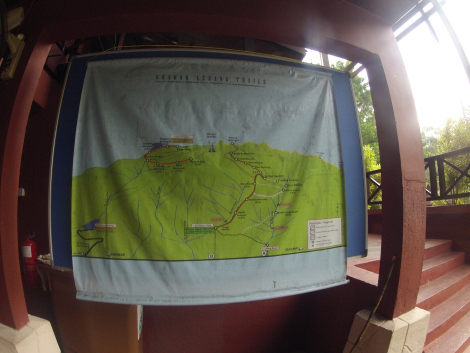 Before any hiking/climbing actually begins, all climbers are required to fill up a form to declare all belongings they are bring along such as how many pieces of clothing, plastic bags, bottles and etc. This is to ensure that climbers only leave footprint behind during the climb.
The hike to the summit took us around 5 hours. Along the way, climbers will pass through a stretch called Killing Fitness Center aka KFC (official name actually). Well, this KFC sure does serve chicken because it certainly makes your feet feel chicken out!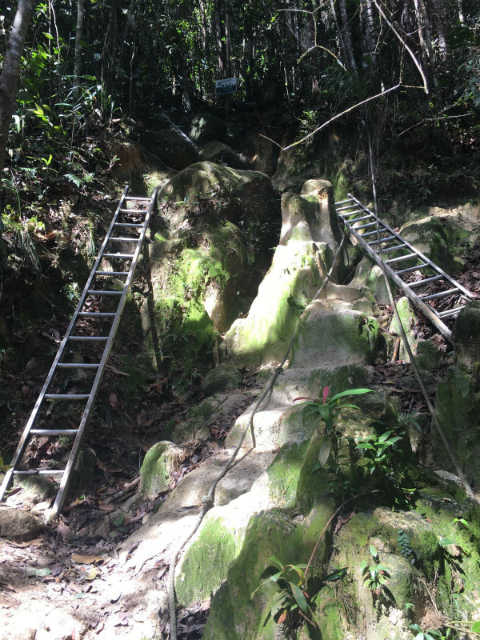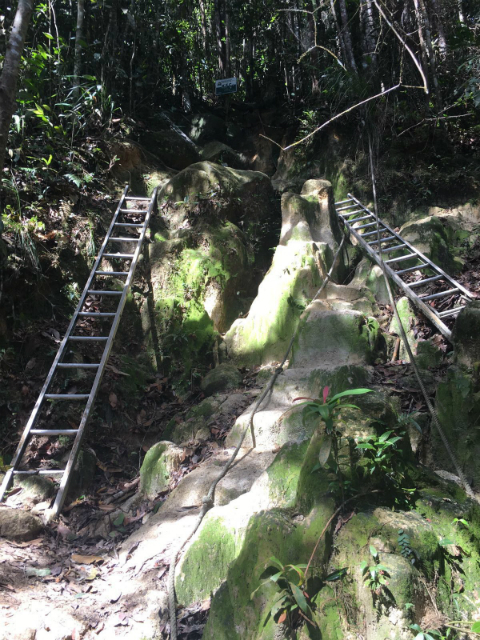 There's a fair bit of rope involve in the climbing. Zul was particularly helpful and always ensure that safety comes first. Shout out to Zul for making all these possible for us city kids!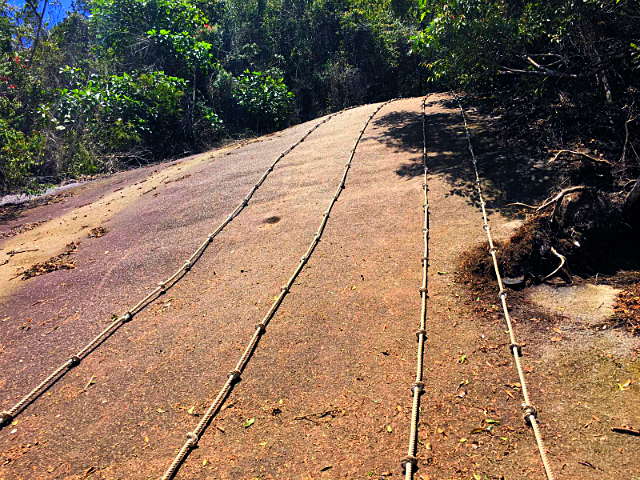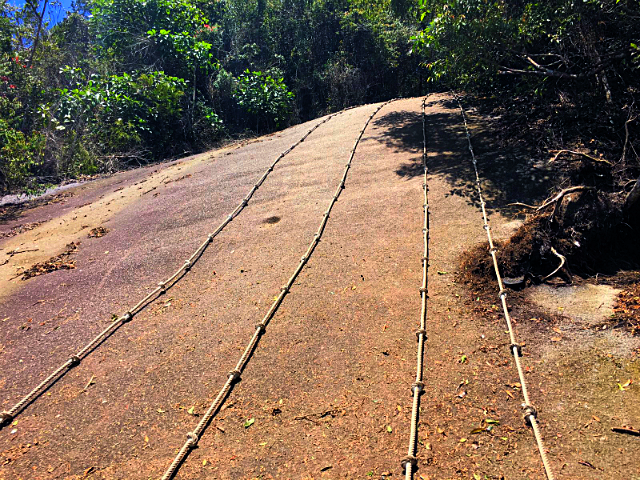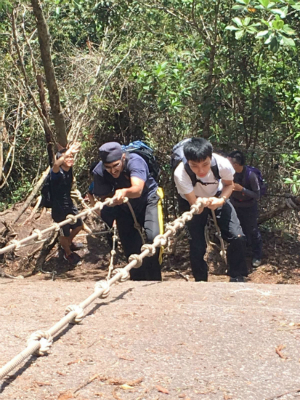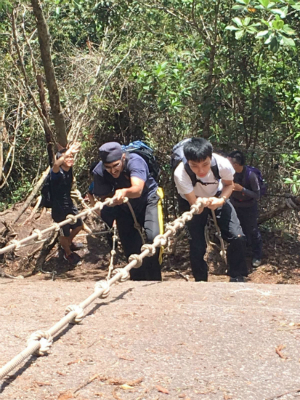 Before reaching the summit, you'll stop by Taman Bonsai which is a really good place to rest before continuing on. The weather on the day of my climb was really good, it was both windy and sunny considering it was raining the day before.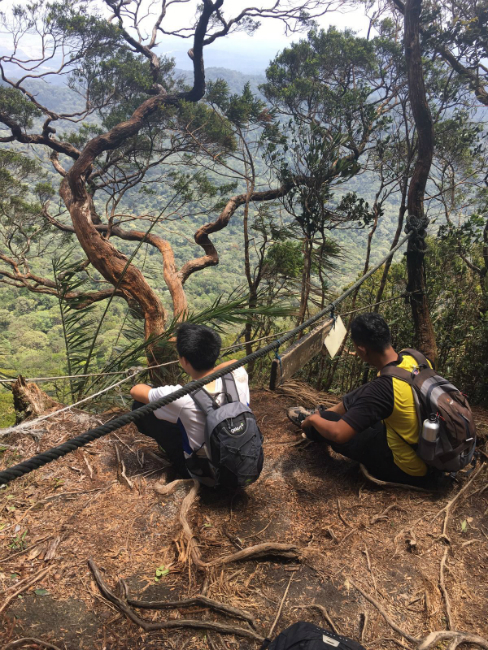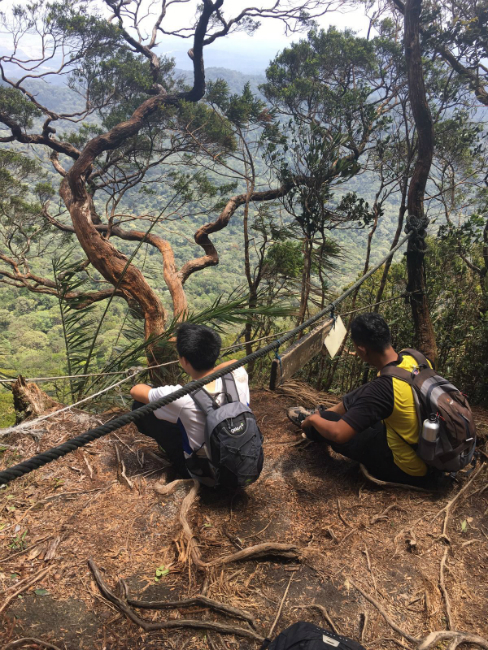 After 5 hours of hike, we finally reach the summit. We spent around 1 hour on the summit just chilling. Our guide even made us some hot coffee with the camping stove he brought along! Remember to bring your sunnies along because the sun can get quite strong at times. It is even possible to see the Straits of Malacca on a sunny day!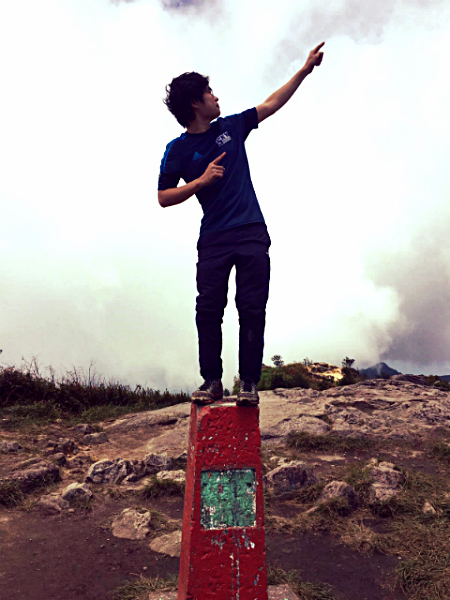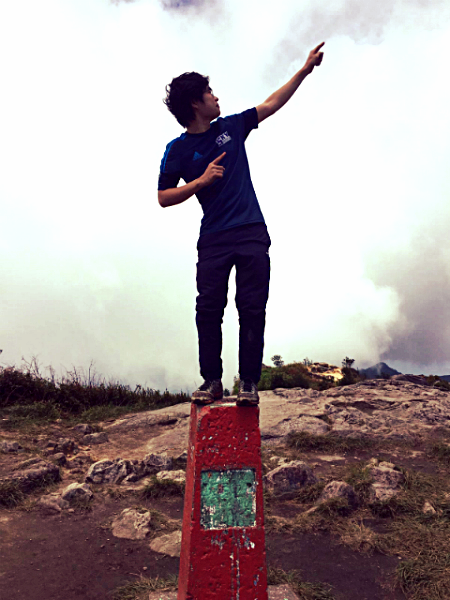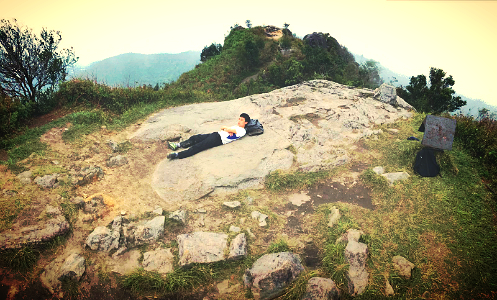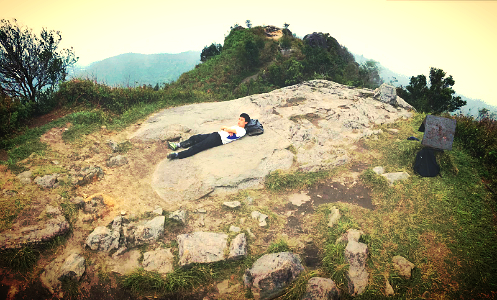 The way down was the difficult part. I always hate descending a mountain due to the constant worry of spraining my leg. It is highly recommended to use a trekking pole when descending to reduce the stress on your knees, especially so if you have bad knees. Descending took me and Marvin 3 and a half hour,however, it only took Anil and Ariff 3 hours because they were literally running down the mountain.
Overall, it was a great hike with some pretty challenging parts. Do book ahead if you're planning on going because it's hugely popular among Singaporeans during weekend!
How to go?
By car: If you're using North-South Expressway, take the Tangkak exit (exit 235). Then turn onto Jalan Segamat-Muar (route 23), heading towards Segamat. The park entrance (20.4km from exit 235) should be on your left.
By train: The nearest train station will be Segamat station. From Segamat, you can either rent a car and drive to the park yourself. Alternatively, take a bus heading to Muar from Segamat Express Bus Terminal which is just opposite of the train station.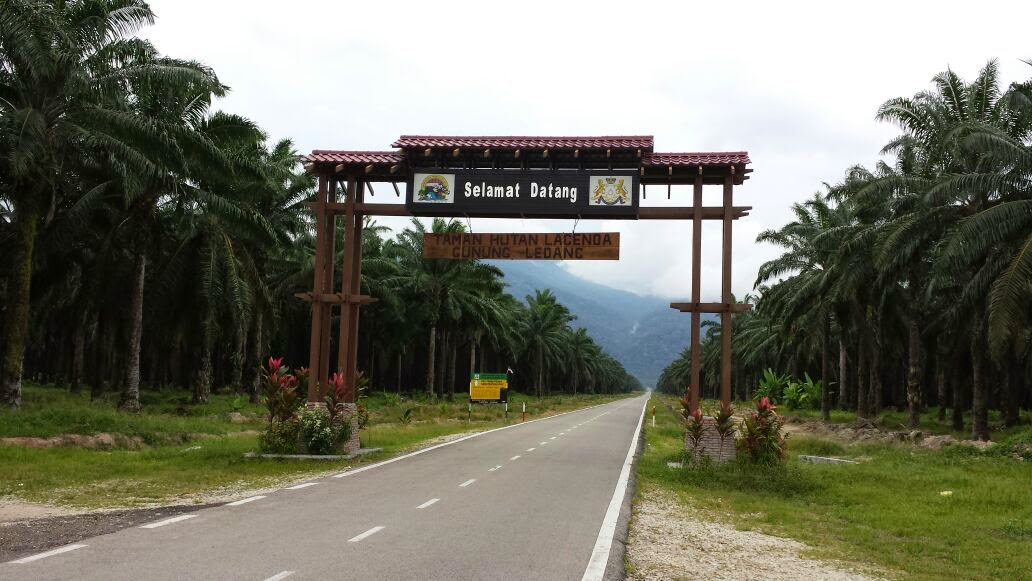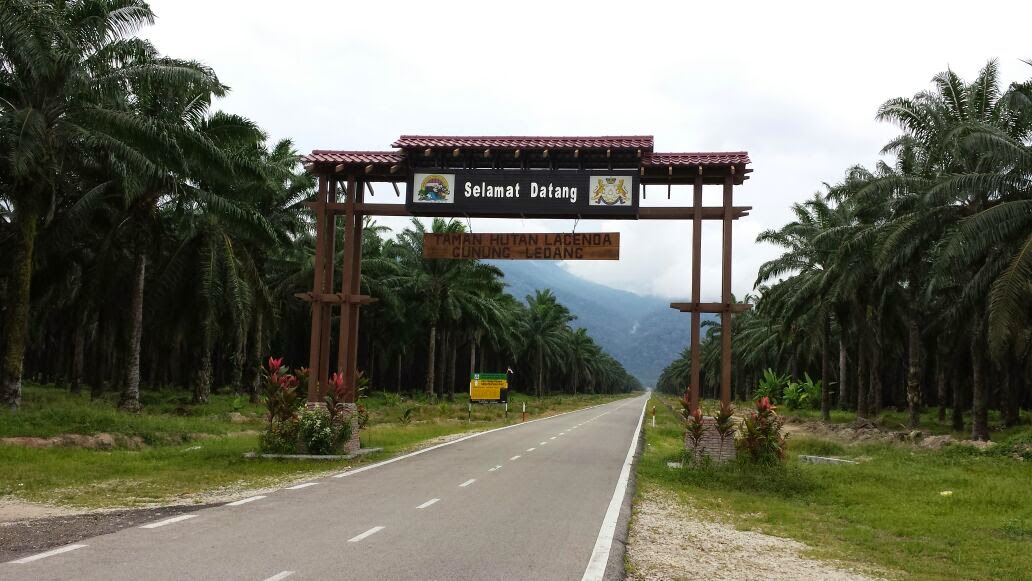 How to book?
Call 06-9631030 or 0197772057 to get your booking done. Don't bother email-ing them because they never reply to my email. Prices as below: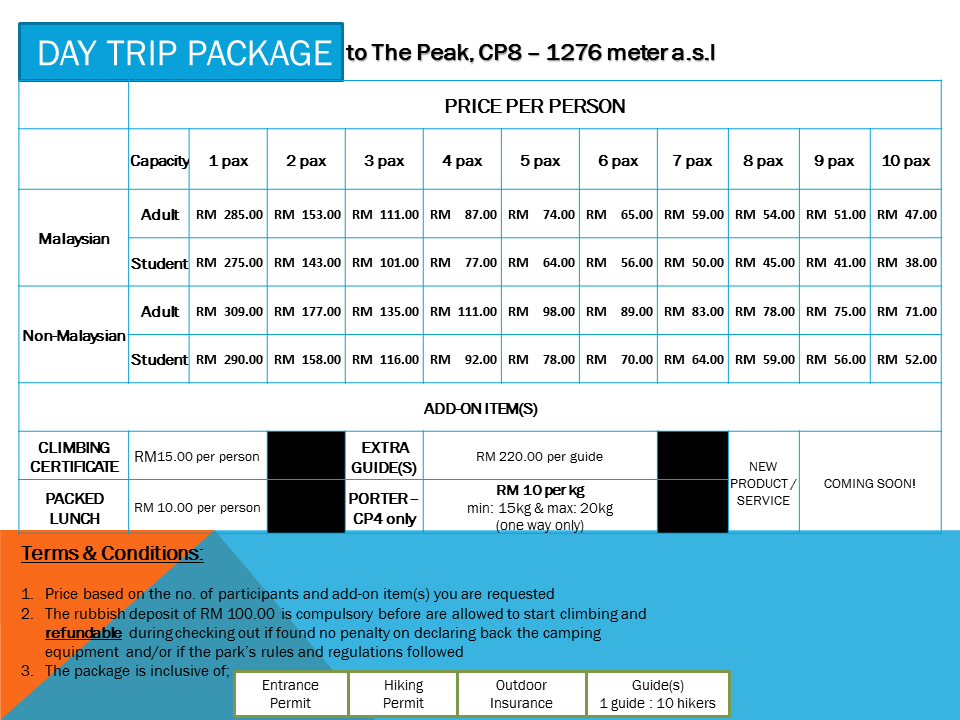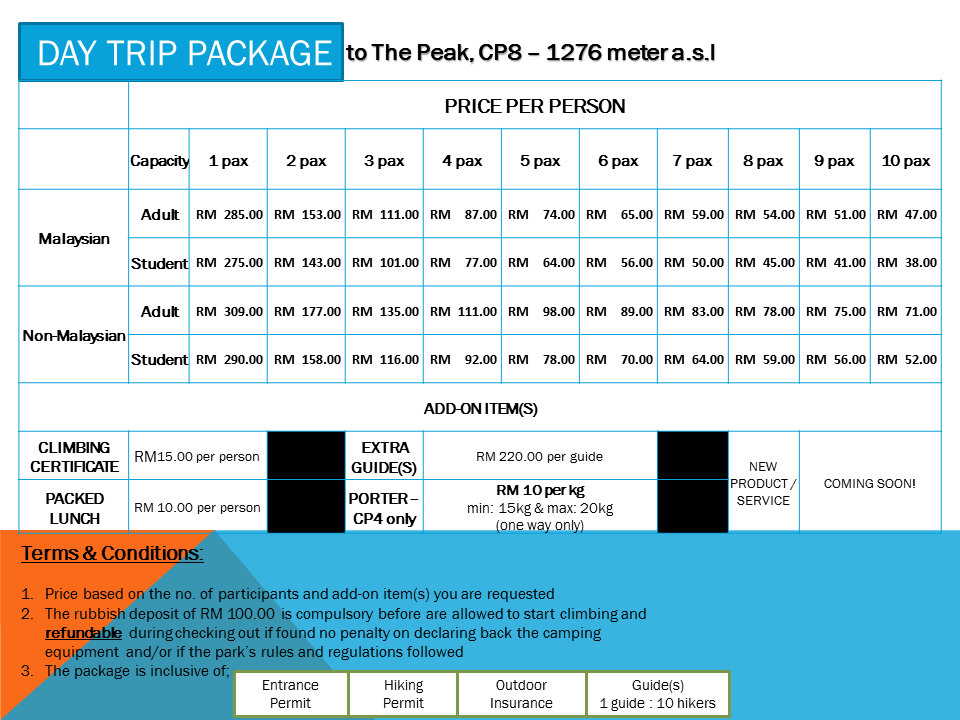 Cover photo by Ariff aka Scott
Comments
comments