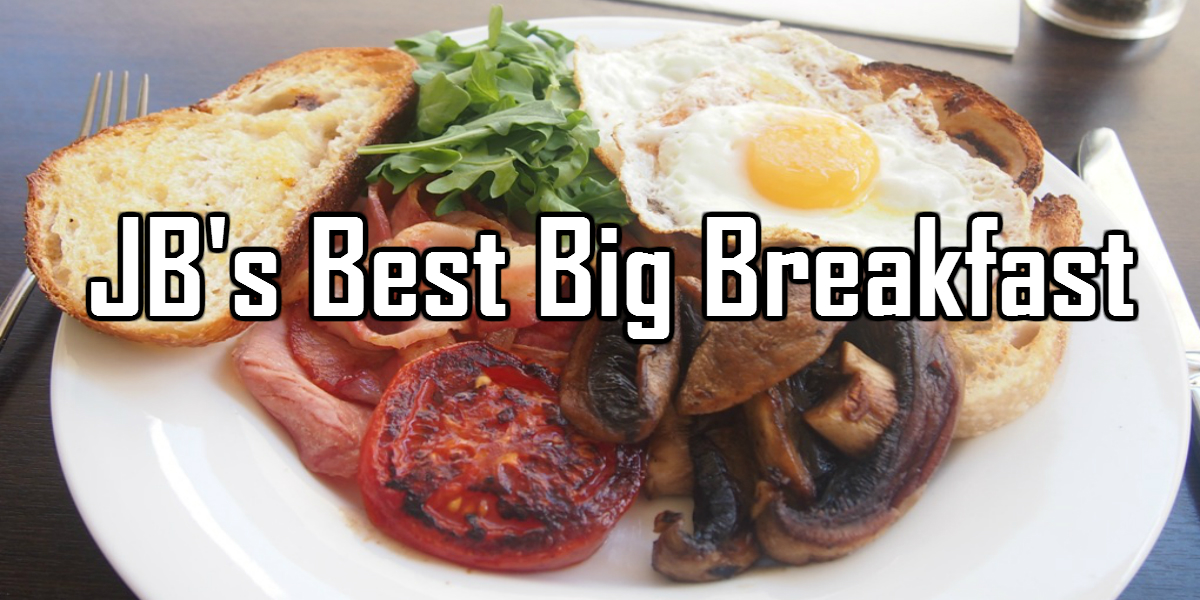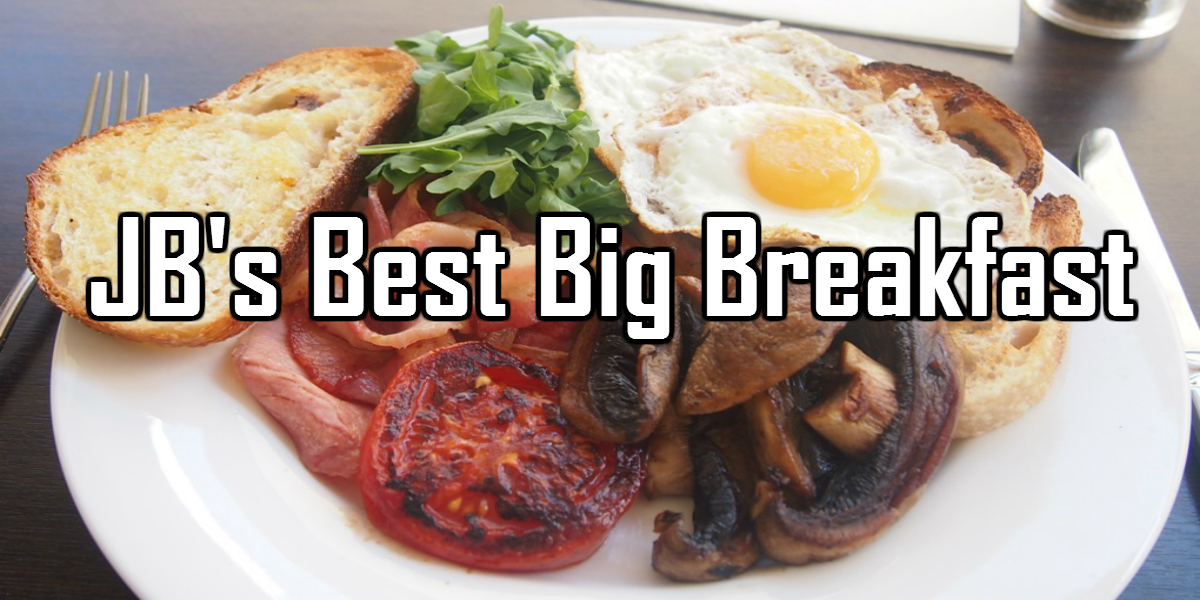 If Nasi Lemak can be termed as a healthy breakfast, I guess an indulgence in some of the best high-calorie big breakfast in Johor Bahru shouldn't be too much of an issue.... Dieters turn away before you're scarred for life. For the other big breakfast fans out there (aka, our friends), enjoy!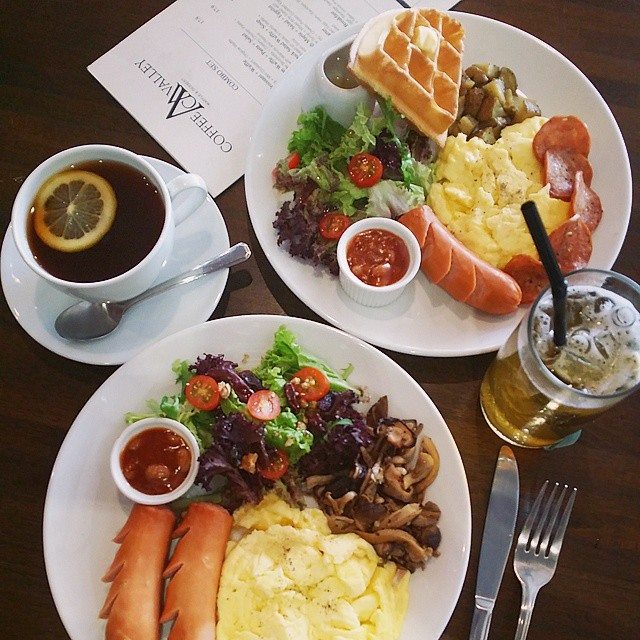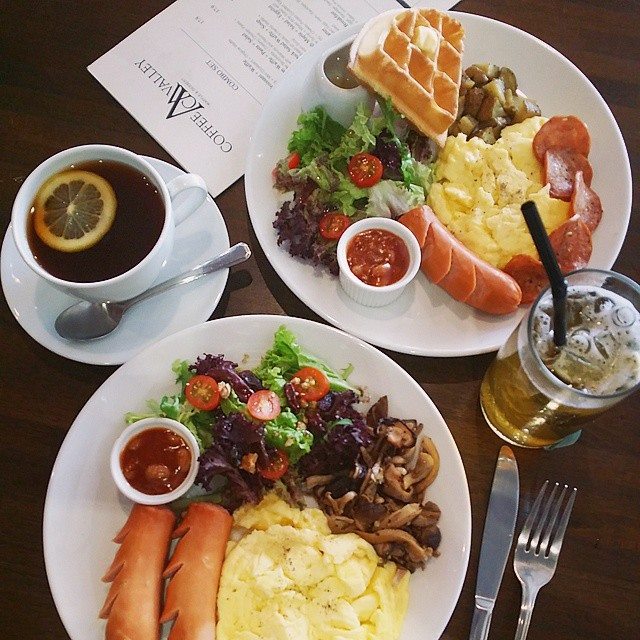 Yes, this place do serve coffee but they serve a full breakfast as well! Known for its killer waffles, this coffee joint serves delicious big breakfast with a hearty serving of waffles, sausages and sauteed mushrooms. Same time tomorrow?
Address: L2-550A, Sutera Mall, 81300 Skudai, Johor, Malaysia
Hours: 11:30AM ~ 10:00PM (Daily)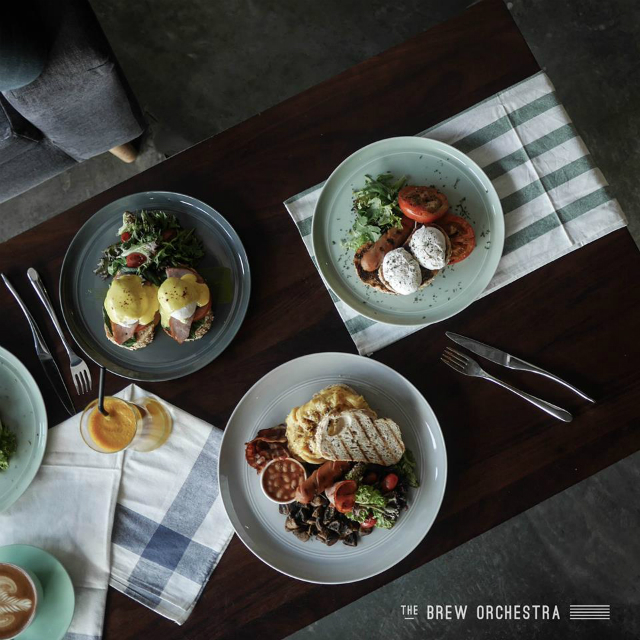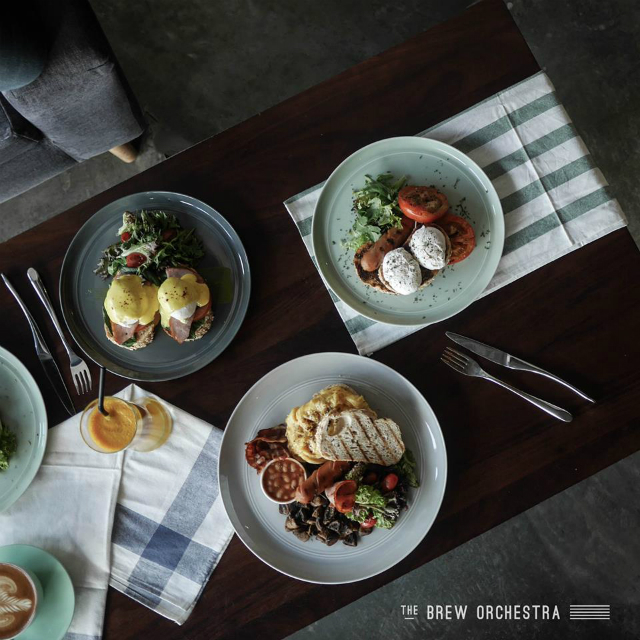 First of on the string section we have some perfectly poached eggs drenched in Hollandaise. And on the brass section we have vegemite toasts served with grilled tomatoes and some meaty sausages. Last but not least, the wind section are some streaky bacon served with grilled mushrooms and fresh greens. There you have it, a full orchestra experience to start your day! Available all day!
Address: 19 Jalan Molek 1/5C. Taman Molek, 81100 Johor Bahru
Hours: 08:30 ~ 22:30 (Sunday - Thursday)
             0830 ~ 2330 (Friday & Saturday)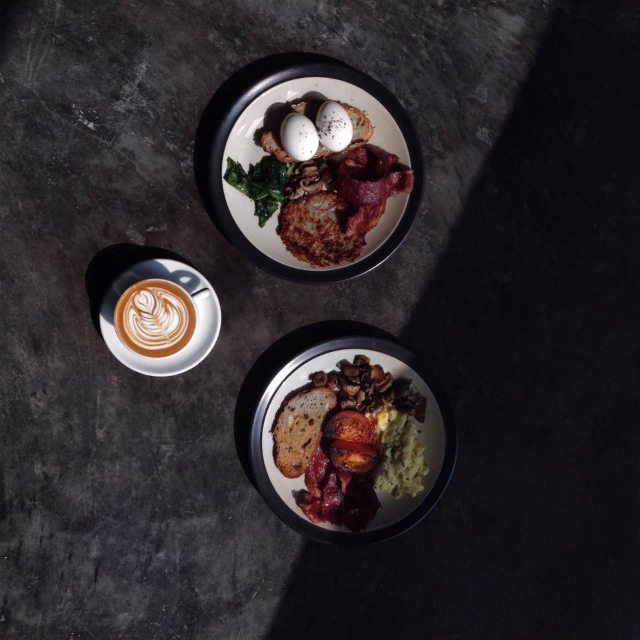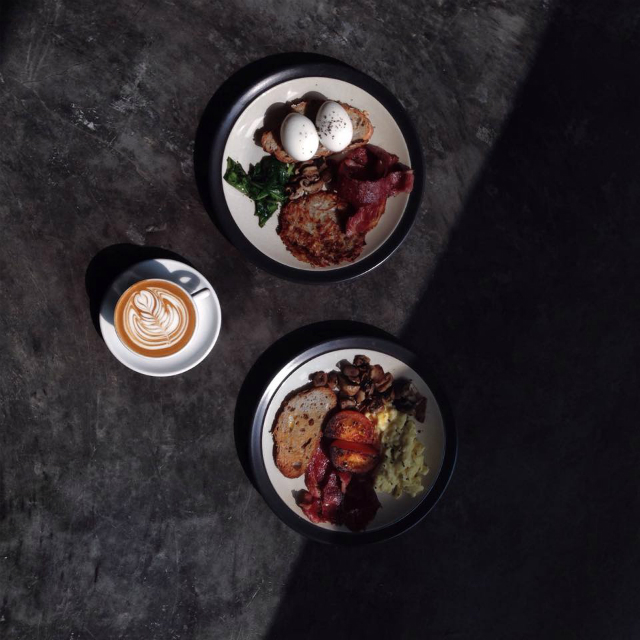 As far as big breakfasts go, order a breakfast platter which comes with 5min egg on a multi-corn toast, Hash browns, Spinach and Beef bacon. Good morning FOC! Just make sure you pay your meal =p
Address: 106, Jalan Trus, 80000 Johor Bahru
Hours: 9:00 am ~ 6:00 pm (Daily)
4. The Replacement - Lodge & Kitchen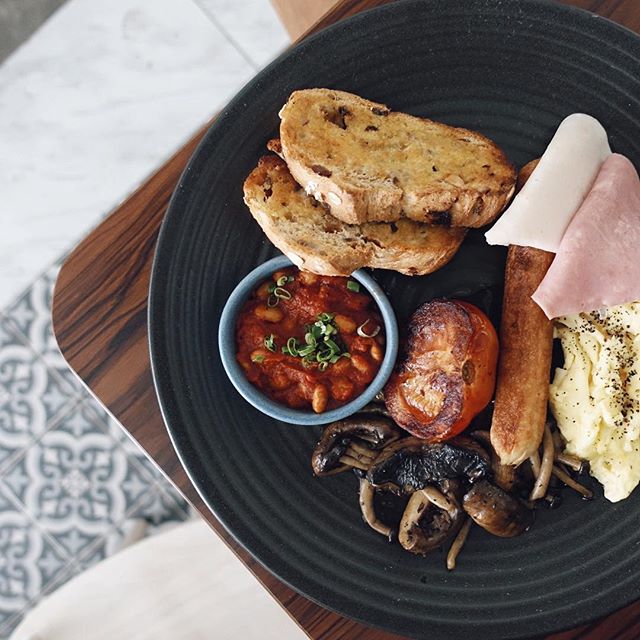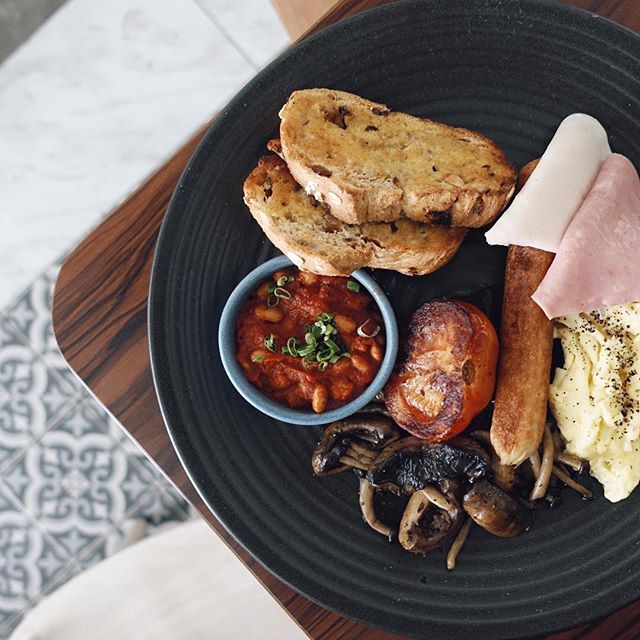 As The Replacement says it, a classic combination never gets old! Their breakfast platter includes scrambled eggs, sauteed mushrooms, grilled tomatoes and turkey ham served with muesli toast. Just the perfect combination to start your day!
Address: 33, 34, Jalan Dhoby, 80000, Johor Bahru, Johor, 80000 Johor Bahru
Hours: 9:00 am ~ 7:00 pm (Monday-Friday)
             8:00 am - 7:00 pm (Saturday & Sunday)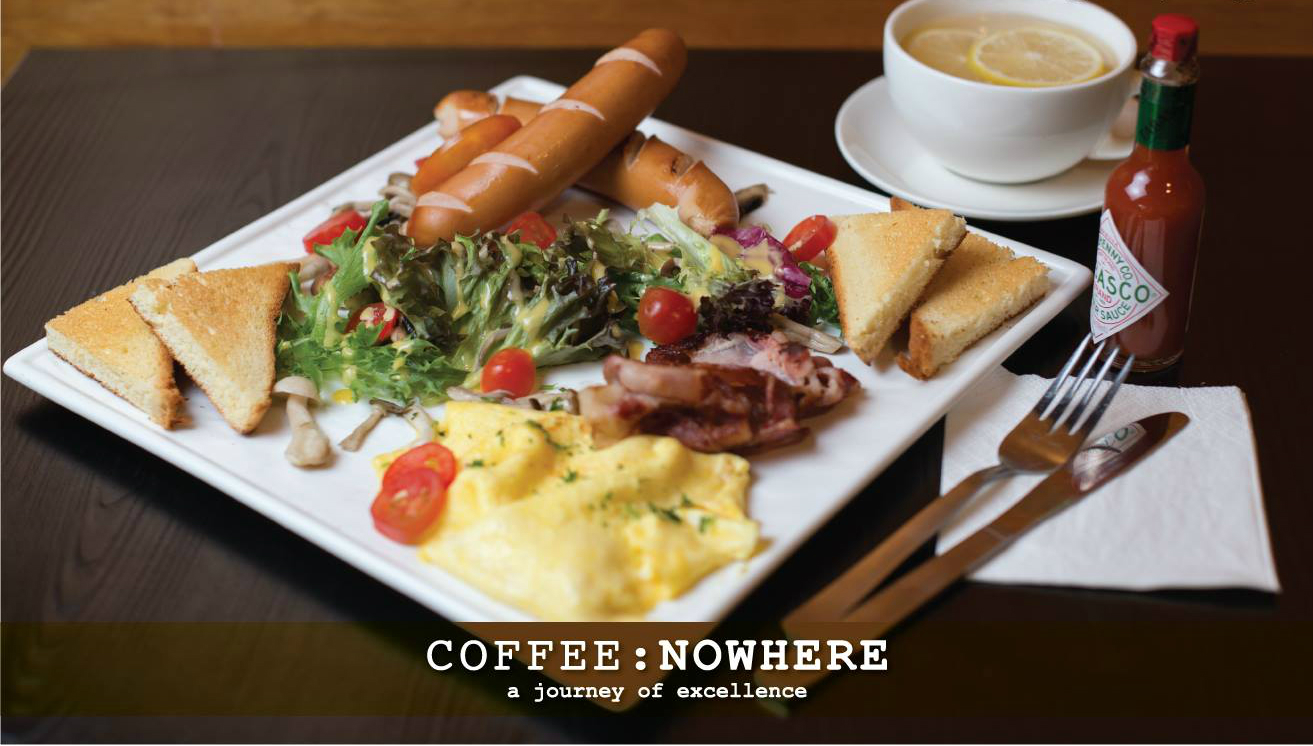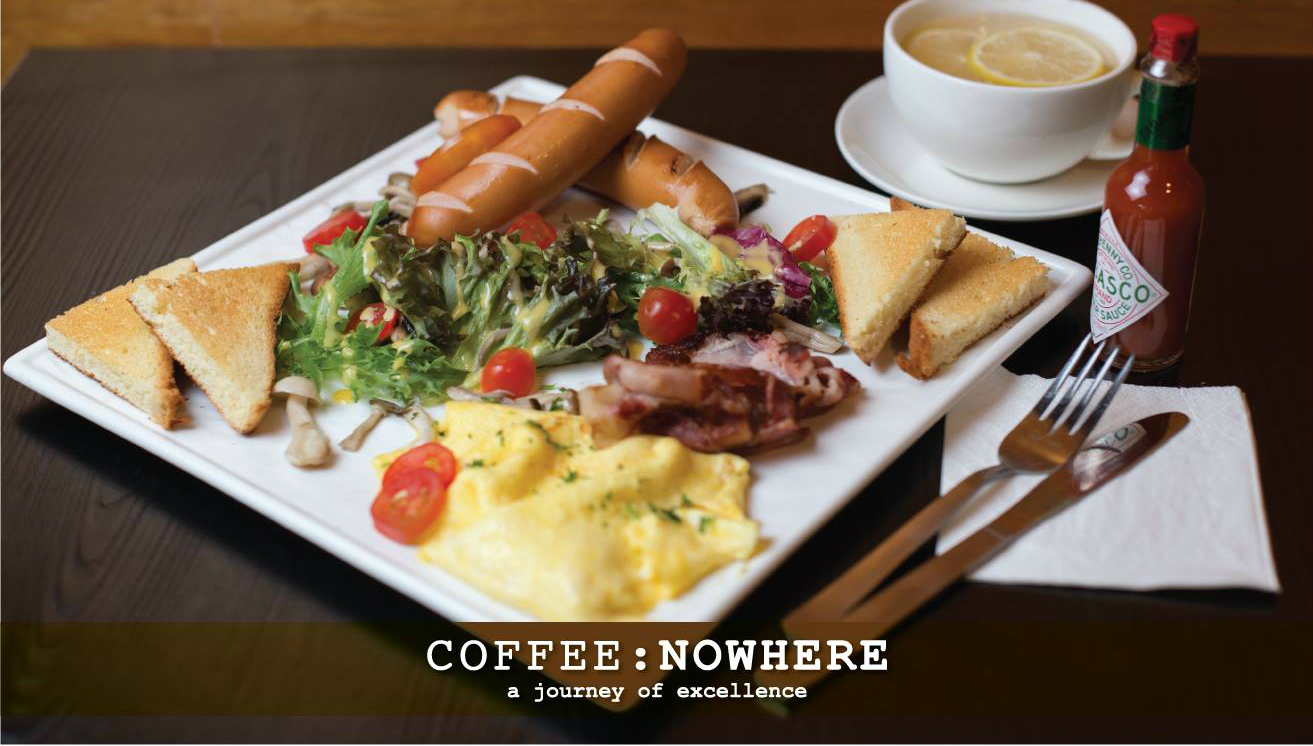 If you have no where to go, just come down to Coffee Nowhere for their Breakfast Nowhere. Served with the classic combination of grilled tomatoes, sauteed mushrooms and their jumbo chicken sausage plus their beautifully crafted scramble egg. Gosh, look at the color of the bacon! Can't wait to savour it all!
Address: No. 30 Jalan Gaya 1, Taman Gaya,, 81800 Ulu Tiram, Johor
Hours: 11:00 am ~ 12:00 am (Daily)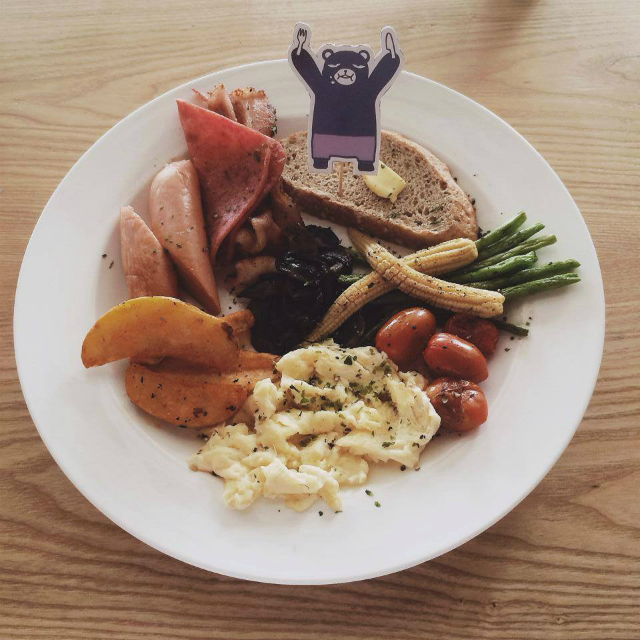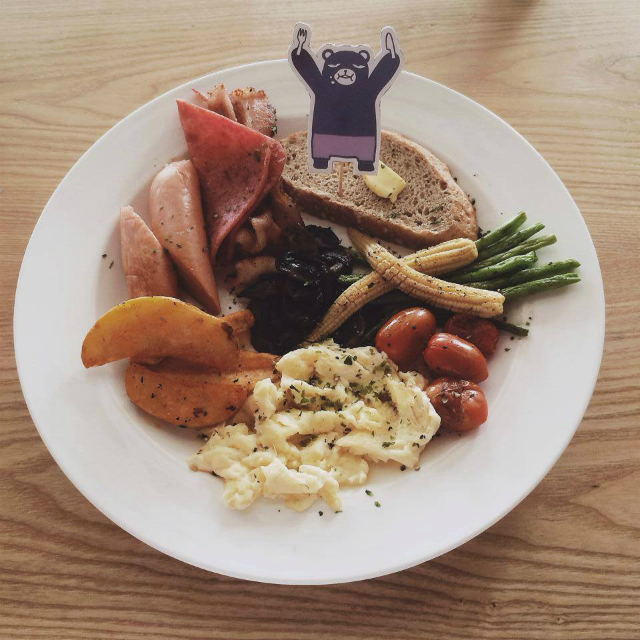 A Japanese-themed café, Miyakori's mega size breakfast set, "The Spacious" is a must if you're having breakfast over there. Their 'The Spacious'  breakfast delivers a meal of eggs, baby corn, mushroom, roast tomato, wedges, sausages and bacon. Just make sure your tummy has the space to fill "The Spacious".
Address: 41, Jalan Indah 22/14, Bukit Indah 2, 81200 Johor Bahru
Hours: 12:00PM ~ 10:00PM (Sunday ~ Thursday)
              12:00PM ~ 11:00PM (Friday & Saturday)
However, Johor still lack of some authentic full English breakfast with some black pudding served with some hearty sausages. Still waiting for that day to come when I can savour an authentic full English 🙂
Comments
comments